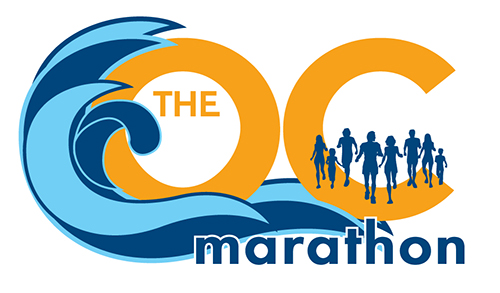 The OC Marathon is more than just a race, it's an experience, a party, and one of the most gorgeous marathons you'll ever run. This is our second year running it as a charity partner, and we're just as thrilled to be a part of the experience as our runners will be. Before the various races are over – 5K, half marathon, full marathon of 26.2 miles – some 22,000 runners celebrate movement, community and the beauty of a sunrise over Orange County. Join the fun, apply for your spot on the OC Marathon team now. For more information about the race, visit their website.
We will be participating in the 5K, half marathon, and well as the full marathon. Apply to join the Project Purple team in the 5K and raise a minimum of $150. Join the half team with a fundraising minimum of $250, or the full marathon team and raise a minimum of $500. Money you raise helps to support families and research of pancreatic cancer.
Benefits of joining the 2017 OC Marathon charity team include:
Guaranteed entry
Personal training
Your own fundraising web page and personal assistance
Team uniform
Low minimum fundraising level
All money raised goes towards raising awareness and finding a cure of pancreatic cancer
More perks TBD
Having trouble with the application or have questions about this team? Please contact Chelsey Bunyer at chelsey@projectpurple.org
Please note that you will be asked to sign this application upon completion. This only serves to verify that you have answered to the best of your abilities. It does not guarantee you a spot on the team, or bind you to any contract.