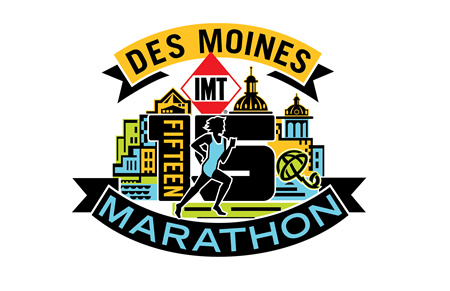 Des Moines Marathon, Half Marathon, and Relay

If you're not familiar with Iowa, don't be fooled by its reputation as a quiet, rural state. Des Moines offers a beautiful course for its marathon series, with lots of entertainment, scenery, and fun. It's one of the friendliest places to run for those who love to run, and those trying this whole running thing out for the first time. There is music, beer, and great food to be had on race day, as well a cheering fans and a very well organized event. This one is definitely worth checking off your list, and through Project Purple, you can do it for a cause with a low fundraising minimum.
BENEFITS
Team gear
Guaranteed, race entry
Personal fundraising page and assistance
Training assistance
Money you raise goes toward the cause of beating pancreatic cancer
REQUIREMENTS
Raise: $500/full marathon fundraising minimum
Raise: $250/half marathon fundraising minimum
If you are interested in being considered for the 2017 Des Moines Marathon team, please fill out the application below. Please note that you will be asked to sign the application. This doesn't guarantee you a spot on the team or oblige you to run on the team if you're selected.
Having trouble with the application or have questions about this team? Please contact Chelsey Bunyer at chelsey@projectpurple.org.