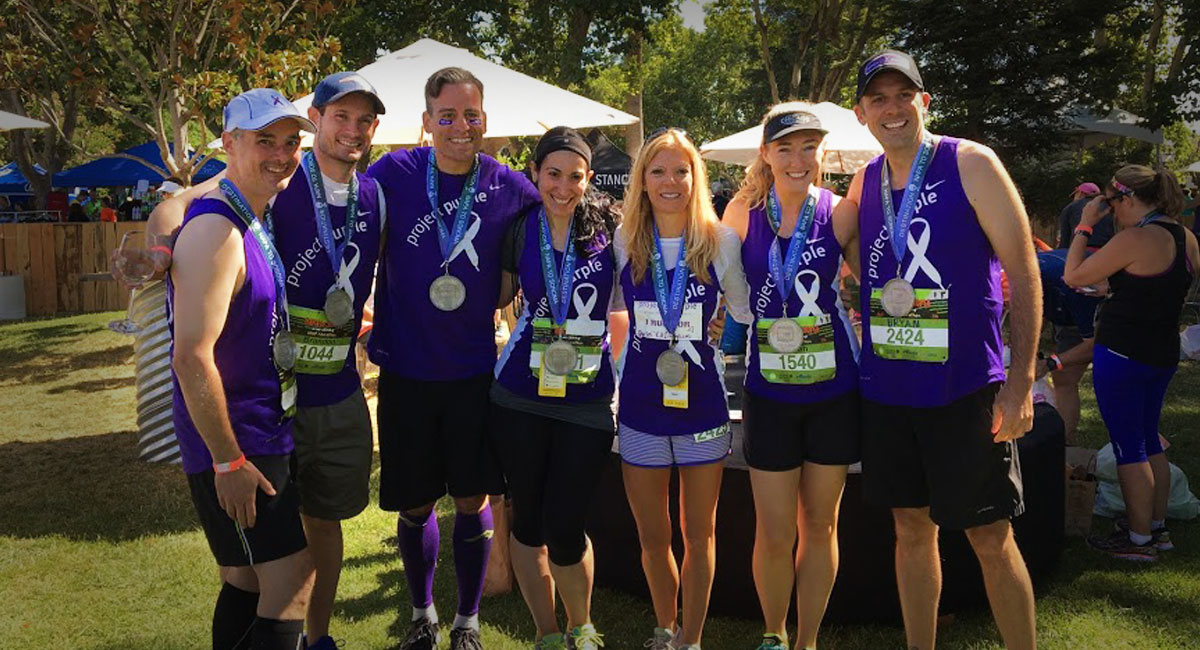 What is Project Purple?
Project Purple is a Connecticut-based 501(c)(3) non-profit organization created to raise awareness, support patients and families affected by the disease, and fund research efforts to defeat pancreatic cancer.
WHERE IT ALL BEGAN…
Founder, Dino Verrelli's father, Gionvanni, was diagnosed with pancreatic cancer in 2008. After a year of several chemotherapy treatments and a variety of other painful procedures, he seemed to be out of the woods. But in 2010, the cancer returned, only this time with a vengeance, making surgery was no longer an option.
"He lost his battle on September 5, 2011. I promised my father before he passed that we will never give up on defeating pancreatic cancer!" – Dino Verrelli
RUNNING TO BEAT PANCREATIC CANCER
Our primary fundraising comes from participating in Marathons, Half Marathons, and 5K Races across the country; including the top four U.S. marathons. Our team consists of runners from all over the world, most of them have been touched by pancreatic cancer.
OUR FUNDING SUPPORTS
Patient Financial Aid Program
Project Purple supports patients struggling with medical, pharmaceutical, and everyday living expenses related to their fight against pancreatic cancer.
Scholarship Program
-Project Purple offers scholarships to the children of pancreatic cancer patients who are battling the disease or who have succumbed to the disease.
-Project Purple offers scholarships to medical students who are committed to finding a cure for pancreatic cancer.
Research Program
– Project Purple funds research for early detection and finding a cure for pancreatic cancer.
– We are currently funding research at Beth Israel Deaconess Medical Center, Tufts Medical Center, and University of Nebraska Medical Center.
---
Meet the Project Purple Team