Get Active
Make your movement matter for a world without pancreatic cancer
At Project Purple, we believe getting active can make a meaningful impact in the fight against pancreatic cancer. We offer a variety of ways to get moving and support our mission. Whether you love to run, hike, golf, or travel, there's a way for you to reach your fitness goals while contributing to a world without pancreatic cancer.
Join one of our distance teams for an in-person race, participate in a virtual activity, or explore our group fitness programs. No matter how you choose to get active, we're here to help you every step of the way. So let's lace up our sneakers, hit the trails, and make a difference together!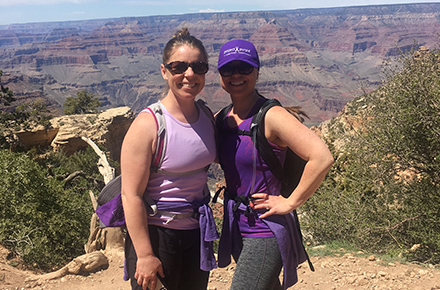 Experiences & Trips
Embark on a journey that combines adventure and philanthropy. Our experiences and trips allow you to explore new places and pursue a world without pancreatic cancer.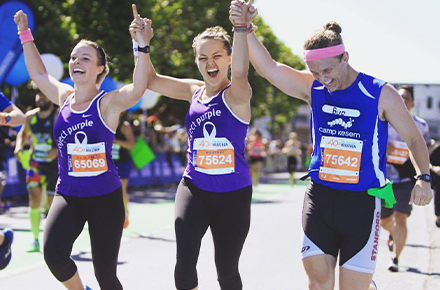 Pioneer Program
Run for Project Purple in any race, anywhere in the world, at any distance. Our Pioneer Program offers you the opportunity to make a difference at a new event while supporting our mission. Whether it's a local 5k or a 100-mile ultramarathon, you can run with your own entry and contribute to the fight against pancreatic cancer. Join us as a pioneer and pave the way for future teams, creating lasting impact one race at a time.
Host An Event
Have a great idea for a fundraiser? Let us help you turn it into a reality! From local 5ks to lemonade stands and more, our Host an Event program provides all the tools and support you need to make your fundraiser a success.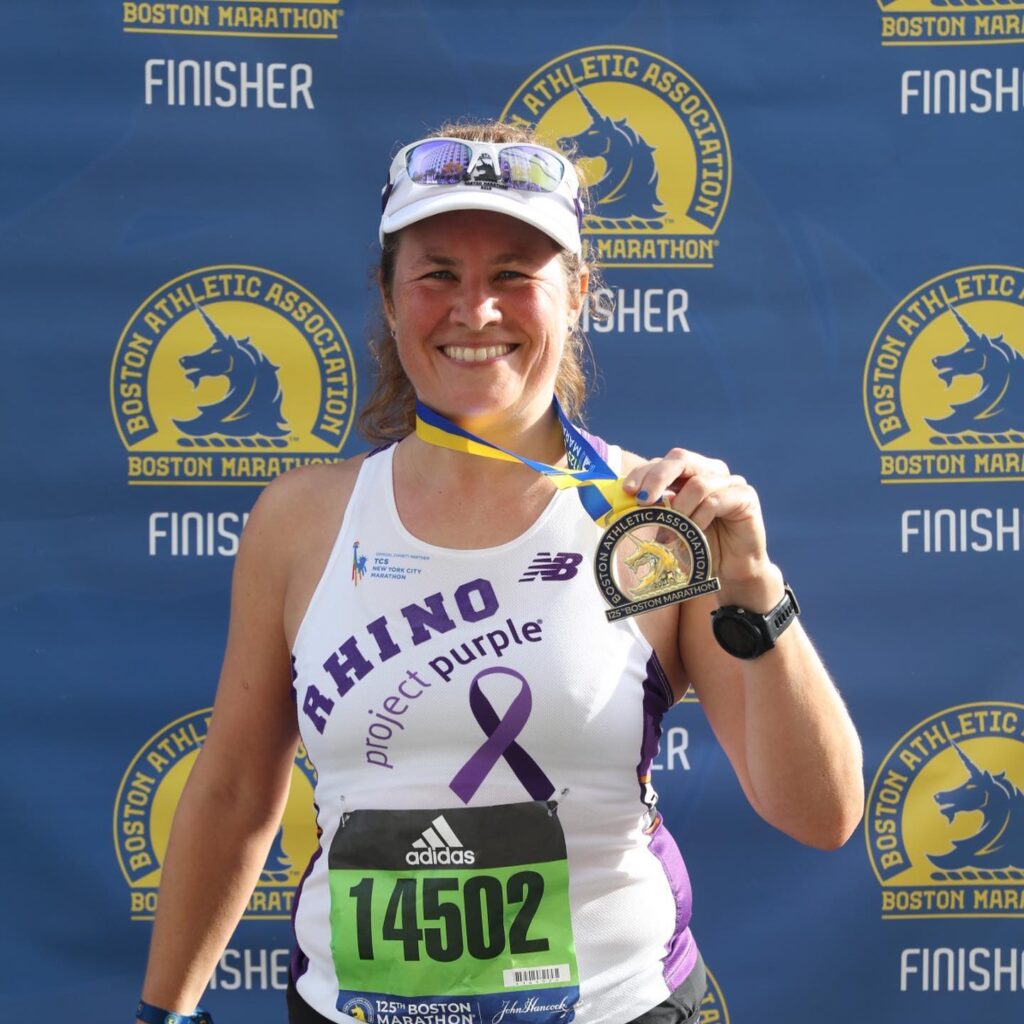 April 15, 2024 | Take on the world's oldest and perhaps most famous annual marathon with the Project Purple team and make your miles matter for a world without pancreatic cancer.
more
At Project Purple, your donation makes a meaningful impact on the lives of those affected by pancreatic cancer. By contributing, you help fund crucial research, raise awareness, and provide support services to patients and families.
Our services include financial assistance for treatment expenses, emotional support, educational events, and research grants. Not only will your donation help others, but it may also be tax-deductible.
Let's join forces and create a positive change by giving to Project Purple. Together, we can support those battling pancreatic cancer and work towards finding a cure.