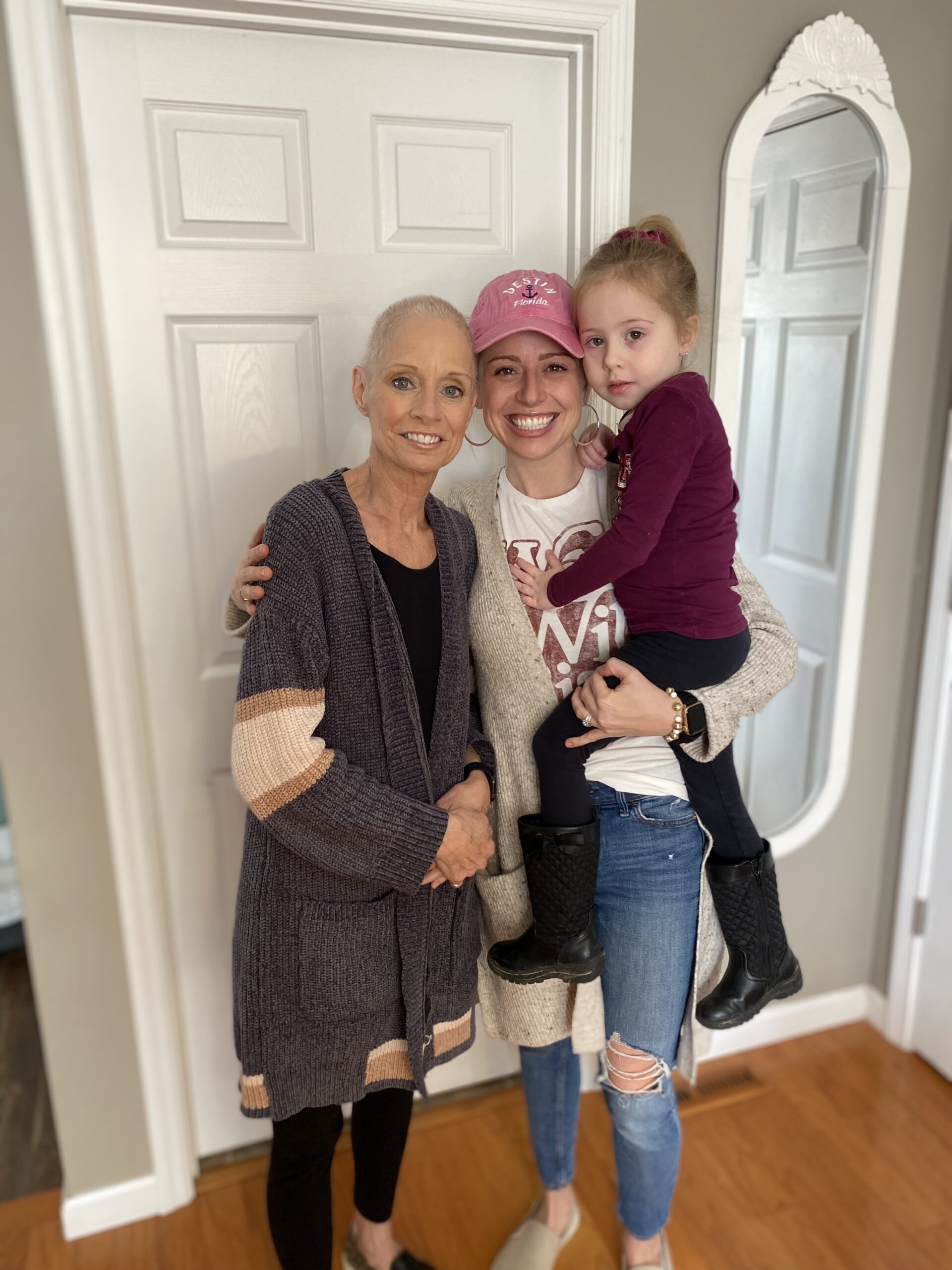 Kaitlyn Blair found out her mother was diagnosed with stage four pancreatic cancer in January of 2022. With a prognosis of only 3-6 months to live, Blair's mother, Tamara, would likely not survive the year. She lived for the next seventeen months, passing away on July 3rd, 2023.
"When my mom was diagnosed, she had two choices," said Blair. "She could either become a victim of her circumstances or she could choose to continue living and to keep fighting, and that's exactly what she did."
Today, she is sharing her mother's story in the hopes to spread awareness for this disease, doing justice to her mother and her battle with pancreatic cancer.
Tamara's Terminal Diagnosis Didn't Stop Her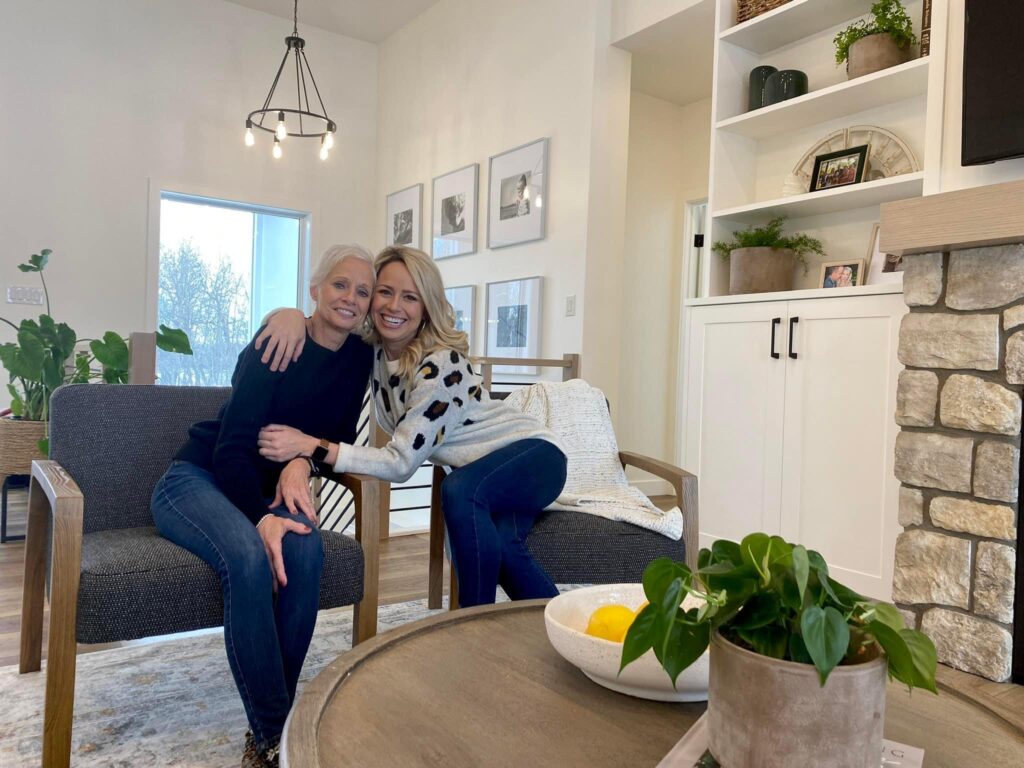 Blair couldn't have been more shocked when Tamara was diagnosed with pancreatic cancer. Her mother was always a healthy, active person, someone who always did what they could to take care of themselves. Even when her mother began to experience some unexpected weight loss, no one thought it could be pancreatic cancer. However, after several doctors visits and a few scans, the oncologist informed the family that Tamara not only had pancreatic cancer, but that it had spread to her liver and lymph nodes. Blair remembers how, even in the face of such grim news, Tamara stayed positive.
"I believe that her legacy in life will be her terminal cancer journey and how she lived out those seventeen months," said Blair, remembering her mother's determination and trust in God's plan throughout her cancer journey.
As Tamara began treatment, Blair's family jumped into action to support her through tough treatment days. Her father became her full-time caregiver, while Blair stepped in to lift her mother's spirits whenever possible.
"I was my mom's hype girl," Blair explained. "I would be the one cheering her on during chemo, surprising her with things, whether it was putting together fun videos of her grandkids, saying why they loved her, or sending her stories of hope from stage four survivors to let her know that she needed to keep fighting."
Blair, who lives in Canada, typically only got to visit her mother once every three months. However, with the new diagnosis, Blair was determined to see her mother every six weeks, staying for about a week-long visit each time. Even though it took some work, Blair is thankful that she was able to get to see her mother as often as she did.
"I would say there were a lot of silver linings throughout her cancer journey," said Blair, "and just the time we got to spend with each other… I got to see her so much more and we got to travel together and make memories together and just have experiences that I don't think we would have had otherwise."
Tamara went through treatment for about a year before things began to change. She had been responding well to chemo, so well, in fact, that it appeared as if she may survive her journey. However, in January 2023, Tamara stopped responding to treatments. Blair and her family were able to find her mother new help through a clinical trial that utilizes amino therapy with treatment. Though this method of care did not save her life, Blair is thankful that it gave her a little more time to spend with her mom.
"We were so thankful she was able to get into the clinical trial and I believe that gained us those last months with her," Blair said.
Sadly, Tamara passed away in July. Blair was impressed with how, even in her worst moments, Tamara remained joyful.
"When she walked into a room, she just lit it up," Blair remembers. "She was always happy, always positive. And that never changed, even during her cancer journey she continued to greet everybody with a bright smile."
Now, Blair wants to tell her mother's story in the hopes that spreading awareness will put an end to this disease. She is excited to begin this journey by running in the Twin Cities Marathon this September. If you are interested in supporting Blair in her fundraising efforts, please click here.
Making an Impact
When Tamara was diagnosed, Blair began to search for ways to help her mother. She began to search on social media for resources. Project Purple kept popping up.
"I was just trying to figure out what were all of our options to beat this thing, what are some out-of-the-box things we can do, what are some organizations that we can cling on to," said Blair. She explains how the stories posted through the organization's platform became a source of support for her and her mother.
However, traveling back and forth from Missouri to Canada, and trying to maintain a full-time job and family left Blair with little time for activism. During the last months of Tamara's life though, Blair began to feel called to get involved.
"I decided, you know, this is something I believe in and this is something that has impacted my life so greatly," Blair said, "and if there is any way to raise money so that another person has a chance to beat this thing, I want to do it."
Not only had Blair discovered Project Purple during her mother's cancer journey, but she had also found running to be a highly therapeutic experience during that stressful time.
"Running was like that thirty minutes a day when I got outside and just got to escape for a bit," said Blair.
Project Purple combined both running and fundraising for Blair, allowing her to spread awareness through a sport she has grown to love. And a big part of her new efforts is to not shy away from her mother's story, but embrace it so that her memory lives on.
"I've put in the work to start sharing her story and just talking about her journey and how she chose faith over fear," said Blair. "And I've seen that I've been able to impact other people by sharing that journey and by not being afraid to talk about it."
Now, she is training to run her first marathon in honor of Tamara. She hopes that this run will not only help her spread awareness, but also raise money for a cause that she truly believes in.
What Blair Knows Now
Blair has learned a lot through her mother's cancer journey. She has now found a new appreciation for life and for other people's challenges.
"There are so many trials that all of us endure in our life, and I don't think until you can understand what someone is going through until you have gone through your own trial," Blair explained. "And I think that once you've gone through one of your own, it gives you a whole new lens to look at life through."
Though her mother's cancer journey was challenging, Blair believes the experience has shaped her into a better person.
"I once told somebody that my mother's cancer diagnosis has made me a better daughter, has made me a better mother, and made me a better friend because I now know how to walk alongside people better," said Blair.
Most importantly, Blair has come to appreciate her time. She now wants to spend her life loving every minute, and using her time to create change.
"I've just realized that I don't know how many days I have left on this earth, but I know I want to make an impact," Blair said.
If you are interested in supporting Kaitlyn, please click here to see her fundraising page. If you, like Kaitlyn, want to run with Project Purple, click here for our website.