If you have ever seen one of Project Purple's posters, flyers or brochures, then you have seen the work of our creative genius, more formally known as Creative Director, Elizabeth 'Liz' Mauldin.
I recently caught up with Liz and we discussed some recent changes in her life, her role at Project Purple and how she stays in touch with her 'inner nerd'.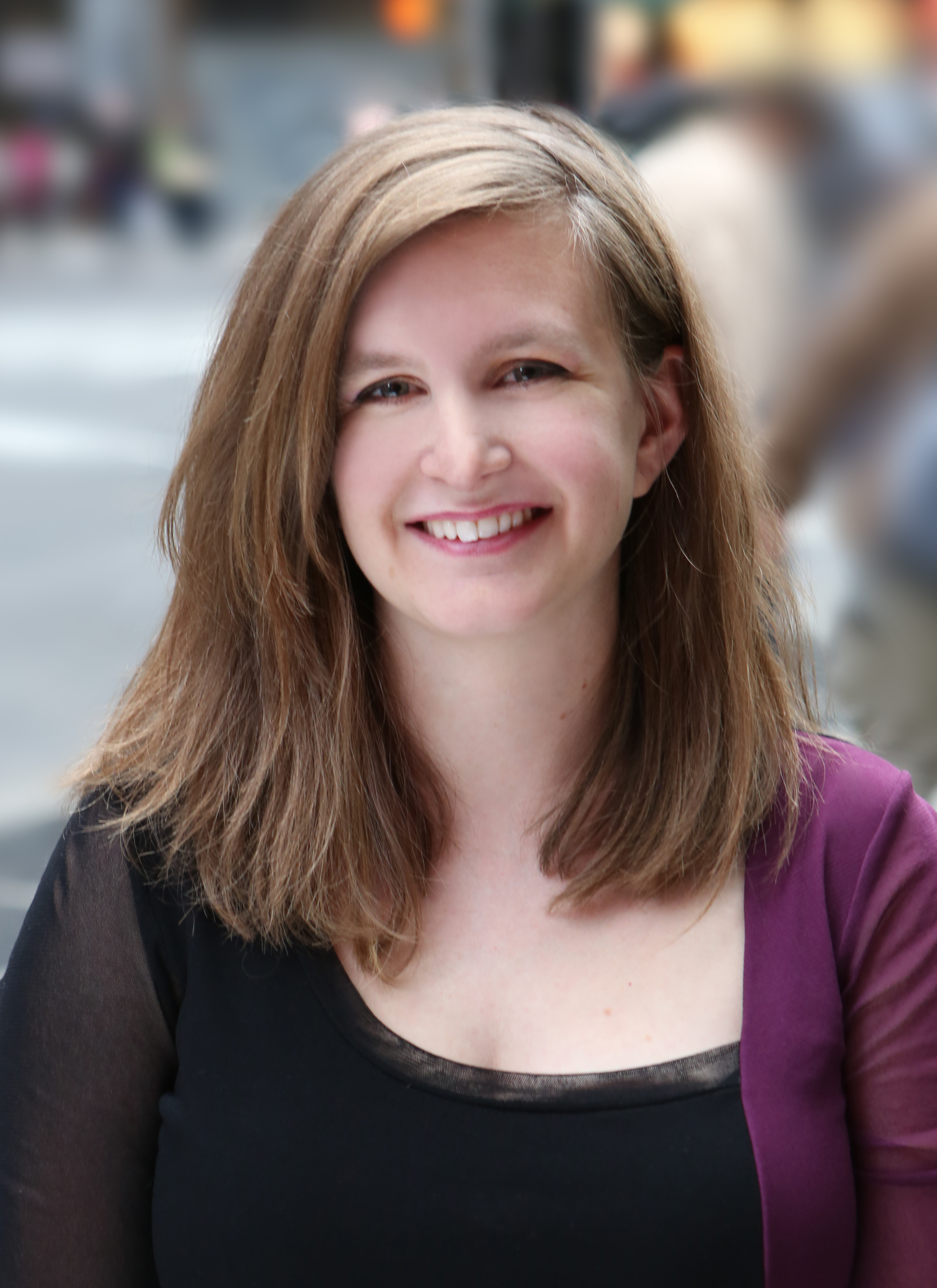 Question: You've worn a lot of hats during your time at Project Purple. What are you doing for the charity these days?
Liz: I am the Creative Director for Project Purple. I am the primary designer for the charity and I am mainly creating marketing materials now. I make all the materials we get printed, such as mailers, posters for events, materials for our marketing folders, our kit for our runners and the materials for our new ambassador program. Additionally, I have made flyers to distribute at hospitals so patients can see Project Purple is the charity to go to for financial assistance.
Question: You used to live in Connecticut and work in the Project Purple office on a daily basis, but you recently moved. Where did you relocate to and why did you go there?
Liz: My boyfriend, Bill, and I moved to Philadelphia. He finished his Master's Degree at Yale University and we moved here because there were more opportunities for him to get a job in his field. Plus, we have a lot of friends in this city. I am still working full-time for Project Purple but work remotely now.
Question: Tell me about your background. What kind of degree do you have? What work have you done before?
Liz: I have a dual degree in art and French from the University of Tennessee. Before Project Purple, I worked in graphic design for a television station.
Question: How did you and Bill meet and what does he do for work?
Liz: We met in the painting program at the University of Tennessee where we collaborated on projects for a class we took. Now Bill works for art handling firm, Atelier. He travels around the area transferring pieces of art to museums and galleries.
Question: What do you like about Philadelphia?
Liz: The city has a really cool vibe to it. It has a lot of really interesting architecture and has a good art scene. Plus, it is close to New York City so we can go there quickly and easily. We are also closer to where our families live.
Fun Facts about Liz
Question: What is one of the more unique artistic projects you have worked on?
Liz: I created the cover for my friend's hip-hop album.
Question: What do you like to do in your spare time?
Liz: I am a huge, giant nerd. I love to read DC comic books. My friends and I wear costumes and go to Comic-Con.
Question: Does Bill like to go to Comic-Con with you?
Liz: No, but he is a nerd in his own right. He loves to discuss math and philosophical theories.
Question: Who is your favorite artist?
Liz: Phillip Guston.
Question: Who is your favorite musician?
Liz: Tom Waits
Question: Do you have any pets?
Liz: We have two cats, but I would love to get a dog.
Question: If you could move any place, where would it be?
Liz: I would love to move to Joshua Tree. I love the desert.
Question: If you could travel any place in the world, where would you go?
Liz: I would go to Japan. I have been to a lot of other countries and I love to travel. However, I have not been there yet.
Artistic Influences
Question: I know you enjoy creating your own works of art. Who in your life has had the biggest influence on your art?
Liz: My dad is the biggest influence as he was an artist. His style of art- the imagery of his paintings- is something I grew up with. He had art all around the house and his taste really influenced my own musical and artistic tastes.
Thanks to Liz for being a part of Project Purple and for using her artistic and creative talents to help share our message and goals with the public! Here is a sneak peak of page one of the new endurance brochure she has been working on.