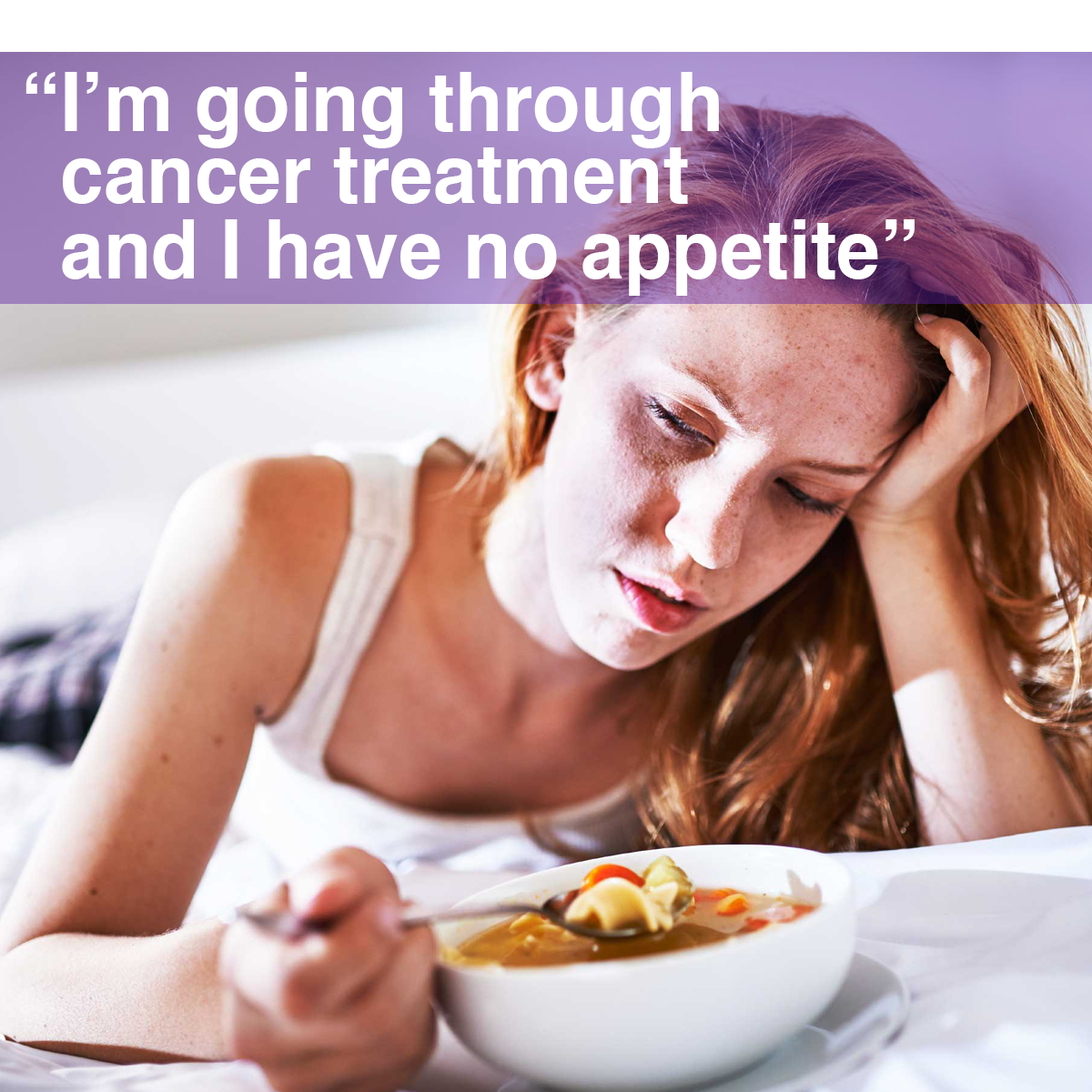 When someone is diagnosed with pancreatic cancer, the nutrition advice can be overwhelming. Good nutrition during treatment is important for tolerating treatments and healing quickly. Because the pancreas produces many important digestive and absorption components like insulin and digestive enzymes, people getting treatment for pancreatic cancer can often have trouble eating.
Loss of muscle and weight are typical complications when someone is unable to eat enough to meet nutrient needs. It is also common for people during treatment to have decreased appetite.
One of the best ways to determine if nutrition needs are being met is to keep a close watch on weight. If you notice weight gain or weight loss, you will want to talk with your treatment team. Many cancer centers have oncology dietitians on staff. If you are having trouble with eating, be sure to ask for a referral to an oncology dietitian who can help you determine your needs and troubleshoot when you aren't able to meet them.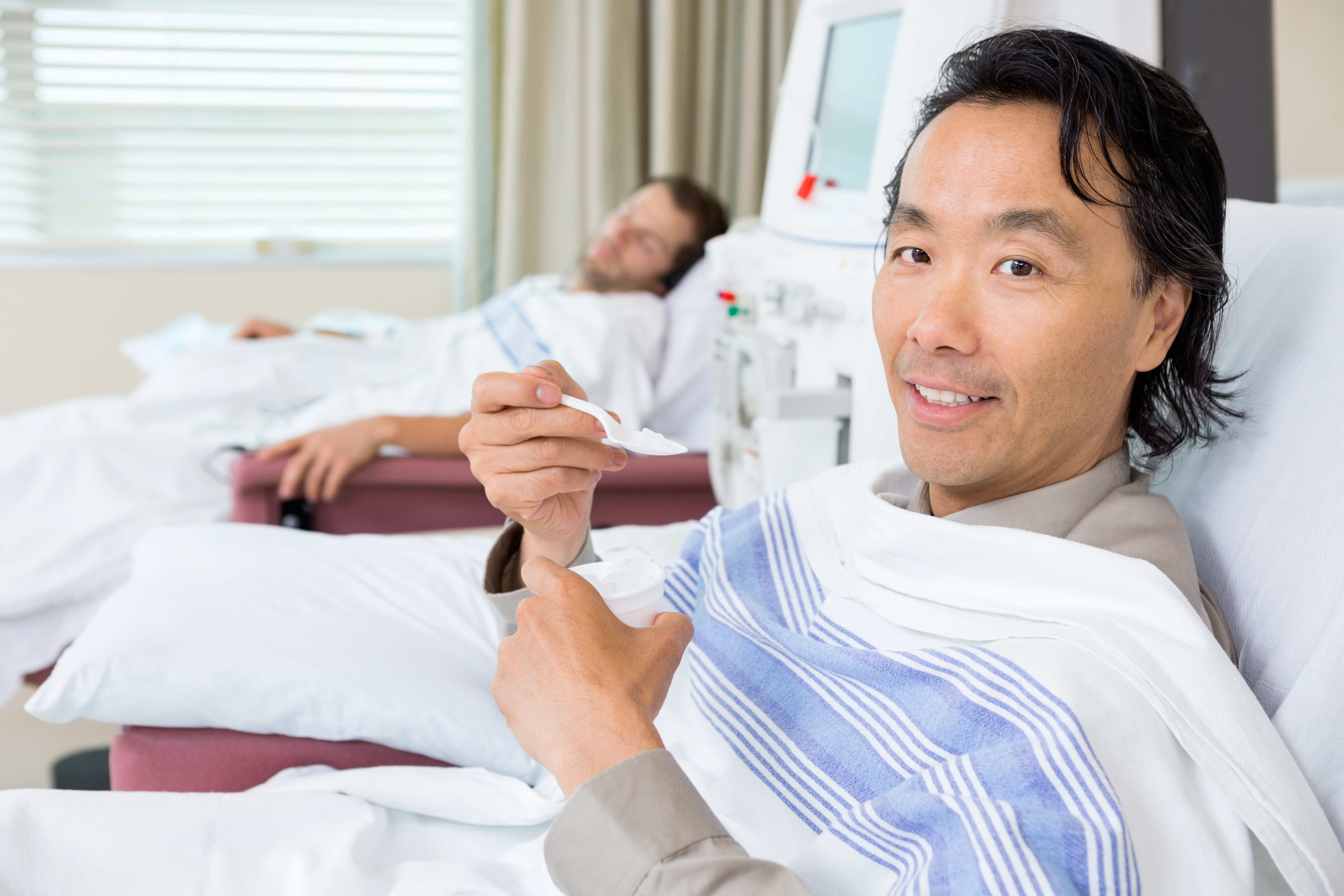 Tips for when you don't feel like eating:
Eat 4 or 5 smaller meals per day.
Eat higher protein foods when your appetite is the best. For a list of protein amounts in various foods, check out this page.
Avoid foods with strong odors. If smells bother you, eat foods that are colder (the smells aren't as pungent).
Choose foods that are easier to chew and swallow.
Have drinks between meals rather than with meals.
Choose foods that are easier to absorb like cooked fruits and vegetables and low fiber grains.
Avoid highly sweet, greasy, or spicy foods.
If you consume nutrient drinks (like Boost or Ensure), drink them over a large glass of ice with a straw and lid to eliminate the smell.
Sometimes, even when you follow all the tips, you still have trouble getting in enough nutrients. For people with pancreatic cancer, this could be caused by a lack of pancreatic enzymes. If you suspect you are having trouble with digestion (signs include bloating, diarrhea or foul smelling stool), ask your medical team if digestive enzymes would benefit you.
If you are prescribed enzymes, it is important that you take them on the schedule as they are prescribed. They need to be taken when you are eating and in doses that correspond with the size of the meal you are eating. You will not get the benefits of the enzymes if you do not take proper dosage, or time it correctly.
Some people tolerate treatment without difficulty eating. In this case, proper nutrition is still imperative!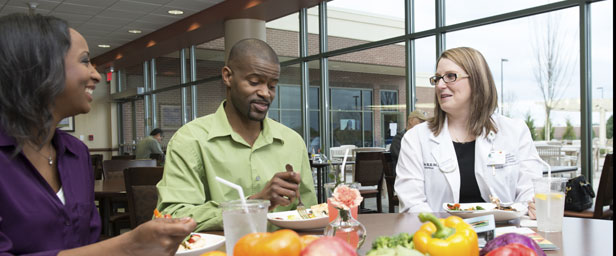 Tips for healthy eating during treatment.
Eat 4 or more cups of fruits and vegetables (combined) a day.
Eat plenty of whole grains.
Choose a variety of high quality protein from beans, nuts, seeds, fish, and meat.
Limit alcohol beverages.
It is important to get enough physical activity during treatment. Physical activity helps to maintain muscle mass, which will help to fight cancer-related fatigue. Goals for physical activity are 30 minutes per day. However, if you can't get quite that much, remember that any amount helps!
Stay tuned for more in our nutrition and pancreatic cancer series including what to eat after active treatment is over and what to tell your friends and family to help them reduce their risk!
About our guest blogger, Julie Lanford:
Julie Lanford MPH, RD, CSO, LDN is the Wellness Director for Cancer Services, a non-profit in Winston-Salem, NC. She is a registered dietitian, licensed nutritionist and a board certified specialist in oncology nutrition.
Lanford developed www.CancerDietitian.com a healthy living web site for Cancer Services that translates evidence based nutrition guidelines into consumer friendly messages for everyday life. The site reaches thousands of people across the country who are interested in cancer nutrition and the most current topics on healthy lifestyle in our culture.
Since 2007, Lanford has written more than 250 articles and has over 2,800 subscribers to her e-newsletter. In addition to writing articles, Lanford provides prevention and survivorship education to Winston-Salem and surrounding rural communities. She has been the cancer nutrition speaker for many groups including the NC Survivorship Summit five years consecutively as well as the Colon Cancer Alliance National Meeting. She is an active member of the Oncology Nutrition Practice Group of the Academy of Nutrition and Dietetics.
Lanford received a B.S. in Biology from North Carolina State University and a masters degree in public health nutrition from The University of North Carolina at Chapel Hill. Her professional experience prior to Cancer Services includes nearly three years as an outpatient oncology dietitian, and nutrition education for diabetes, cholesterol and weight management.
Her passion is wellness for cancer prevention and survivorship, and she specializes in making healthy living fun! Lanford enjoys life away from work when she is traveling with her personal "circus," a husband, 5-year-old daughter, and two lively dogs.