Last month I had the pleasure of supporting the Project Purple New York City Marathon team over race weekend. It was an absolutely incredible experience for the runners and for those of us who were there to support them. If you have not had the opportunity to join one of Project Purple's New York City teams, you must put it on your 'bucket list'. Here is a little recap of the weekend festivities.
The New York City Marathon Expo
The New York City Marathon expo opened up on Thursday and continued through Saturday. You know the expo is going to be an exciting experience of its own when the race has 50,000 participants. The expo provided a little something from every runner. Those of us working the Project Purple charity booth enjoyed welcome the team members who came by to say hello. We were also blessed to meet many others who have been impacted by pancreatic cancer in their lives. Thanks to all who stopped by!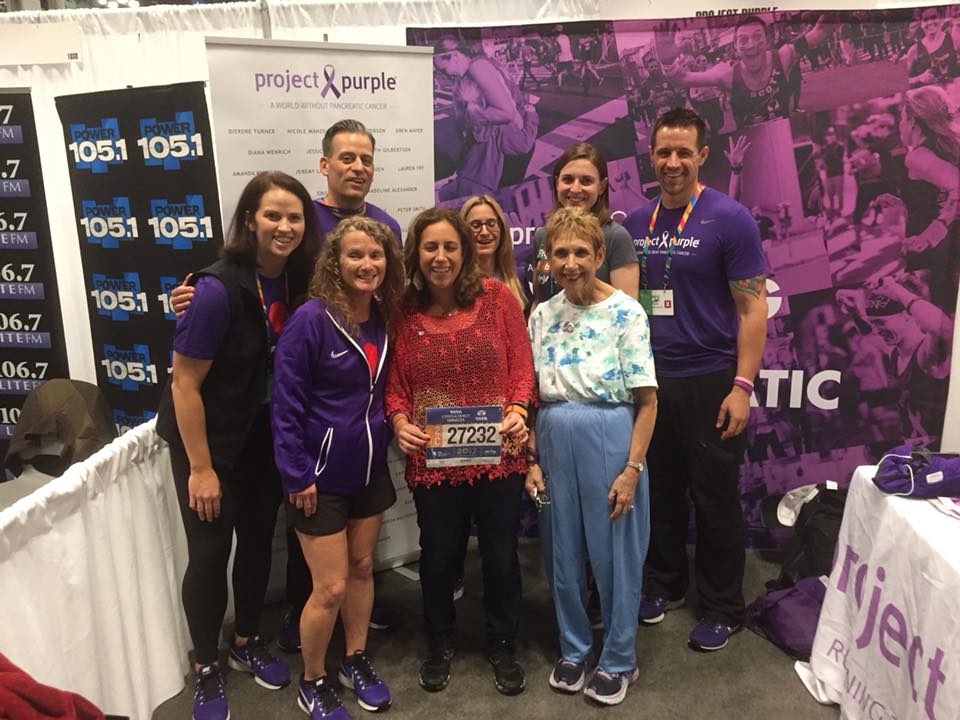 Opening Ceremony and Parade of Nations
On Friday, following some time at the expo, Project Purple participated in the opening ceremony which features the Parade of Nations. This event brings together people representing the charity partners in the marathon as well as teams from every country in attendance.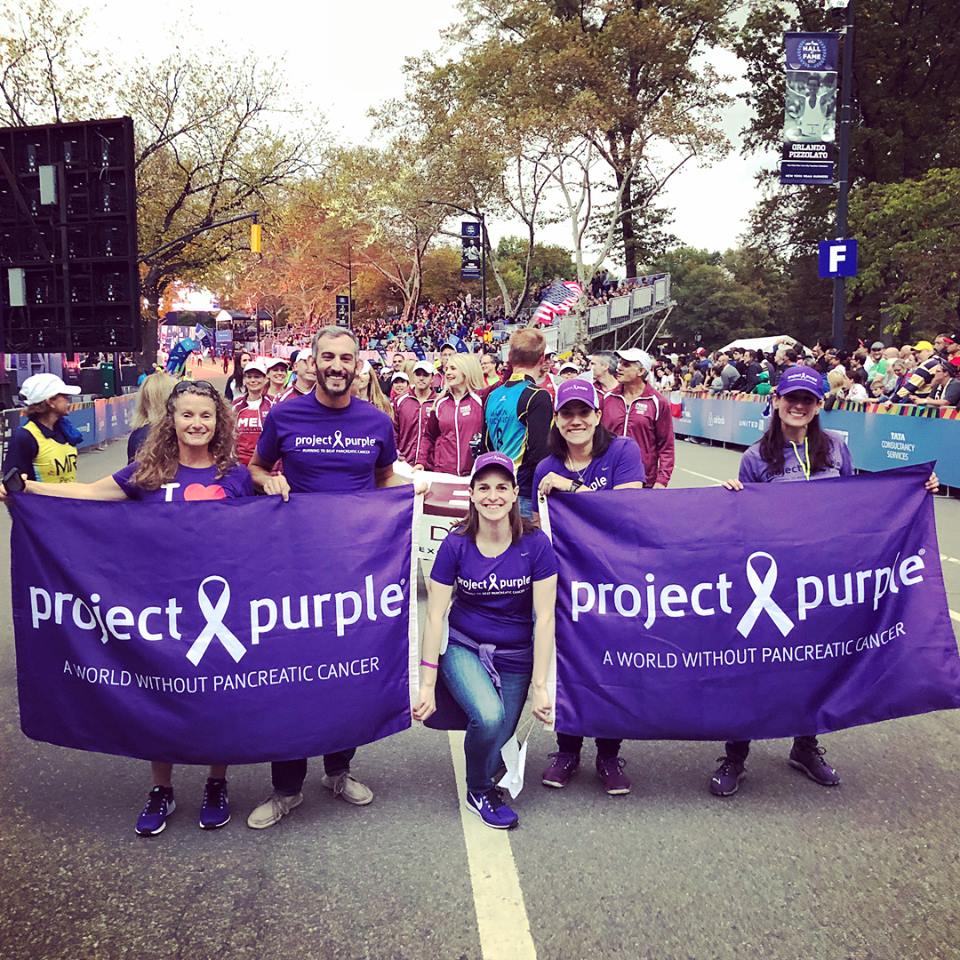 Project Purple New York City Marathon Pre-Race Dinner
Saturday was a special day all the way around. The top fundraisers for the team were invited to meet Dr. Ken Olive and Dr. Dafne Bar-Sagi, two of the premiere pancreatic cancer researchers in the world. Dr. Olive and Dr. Bar-Sagi are recipients of research grants provided by Project Purple. To read more about their work, click HERE.
That evening, the Project Purple New York City Marathon team was invited to attend the pre-race dinner.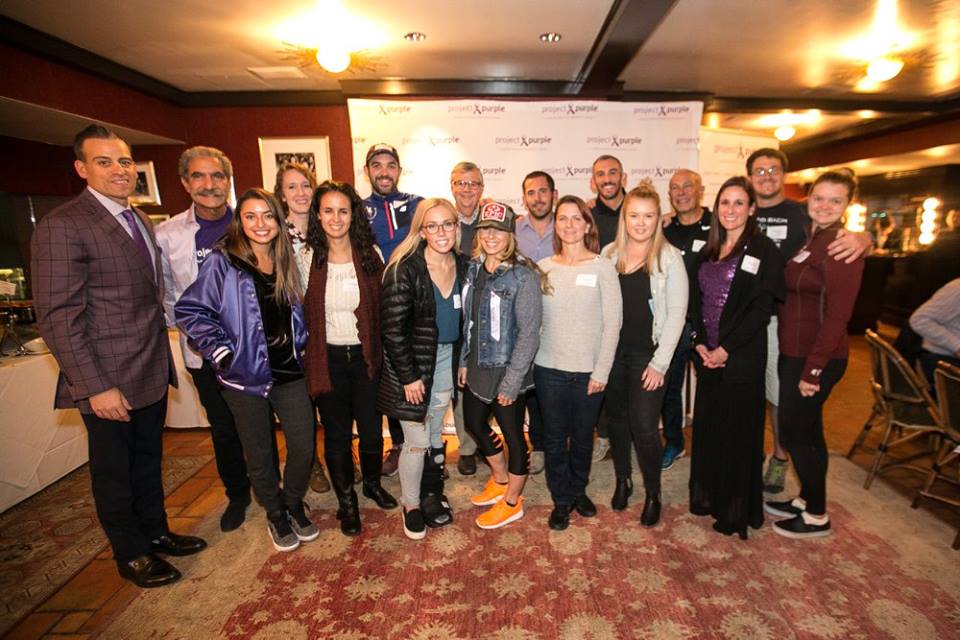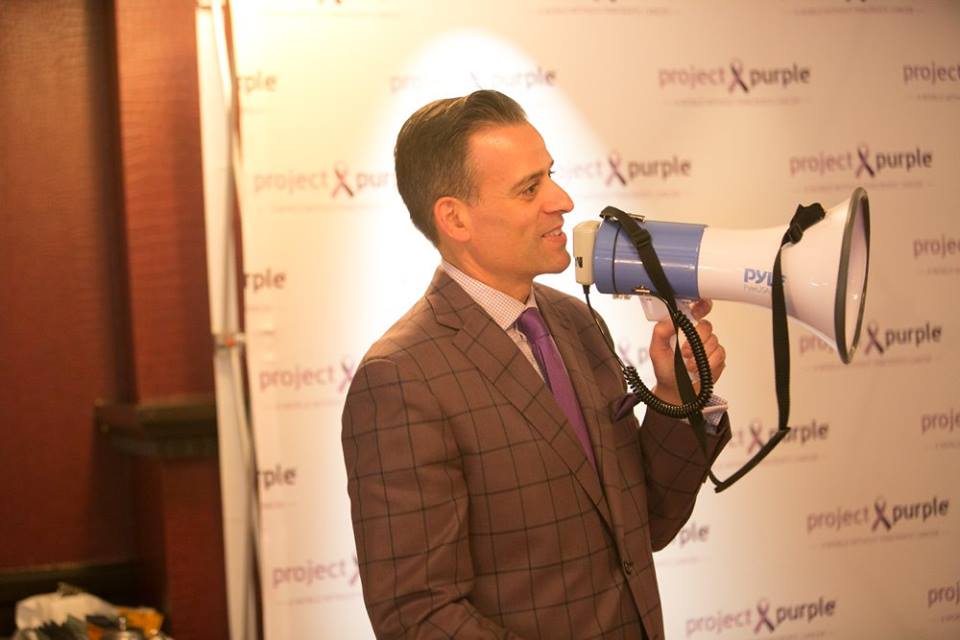 Our runners were able to spend time getting to know one another while they shared their reasons for running with Project Purple. This pre-race event is a special time for runners to bond with others who understand their experience with pancreatic cancer.
New York City Marathon Race Day!
Race morning brought nearly ideal marathon weather with cool temperatures and overcast skies. The Project Purple New York City Marathon team cheer squad split up so we could hit two spots on the course.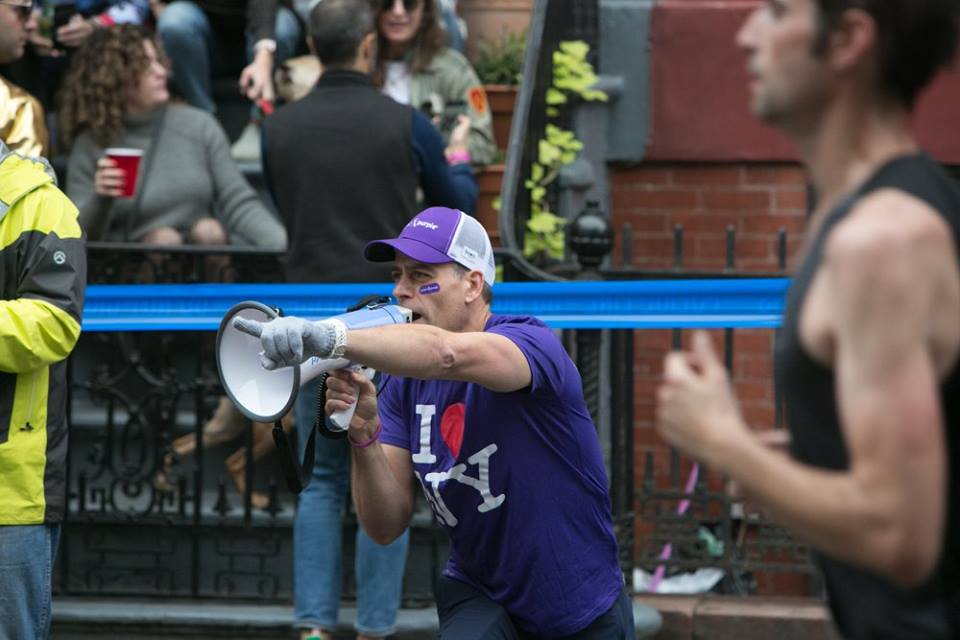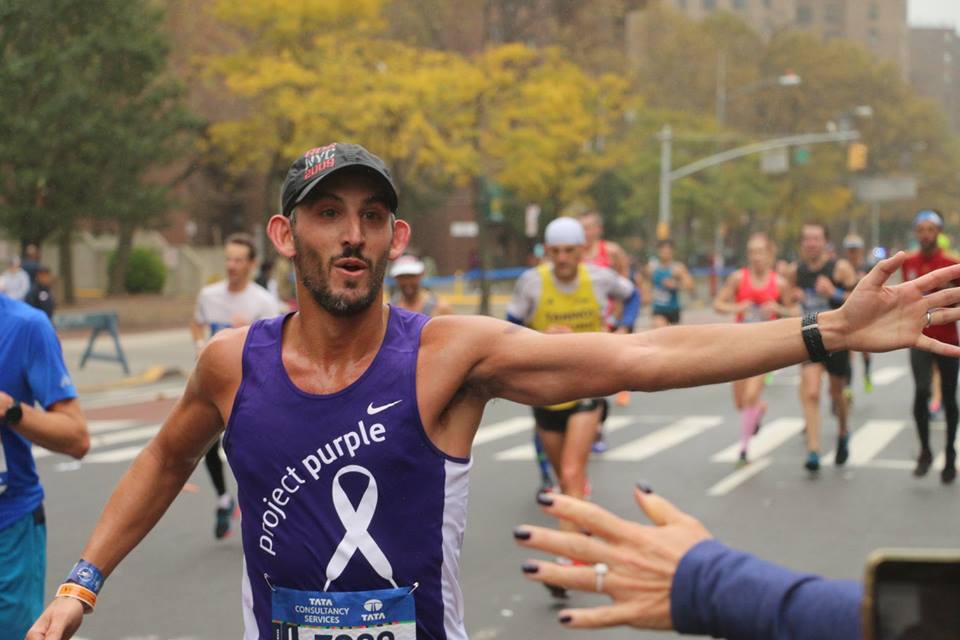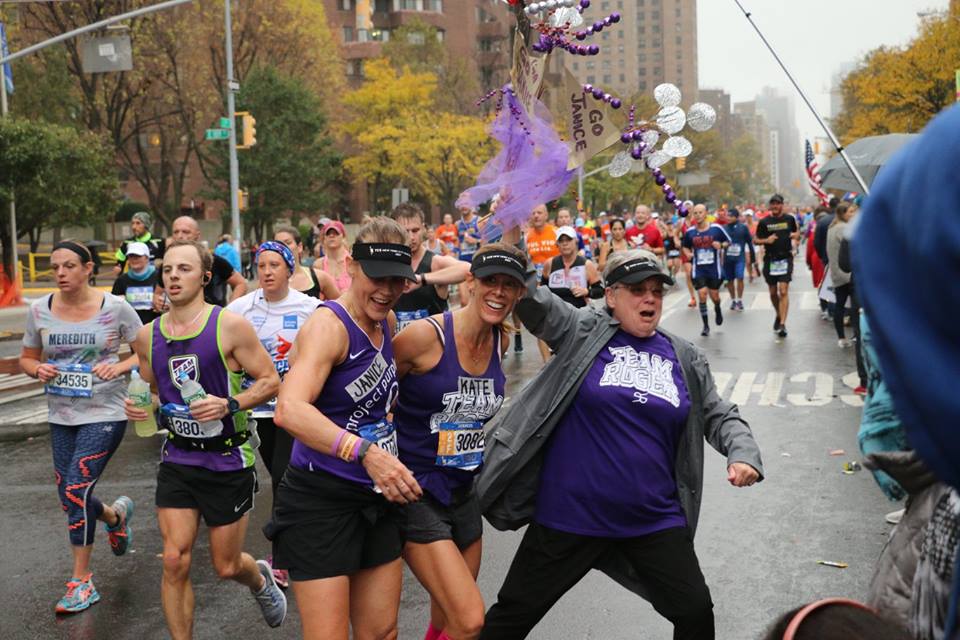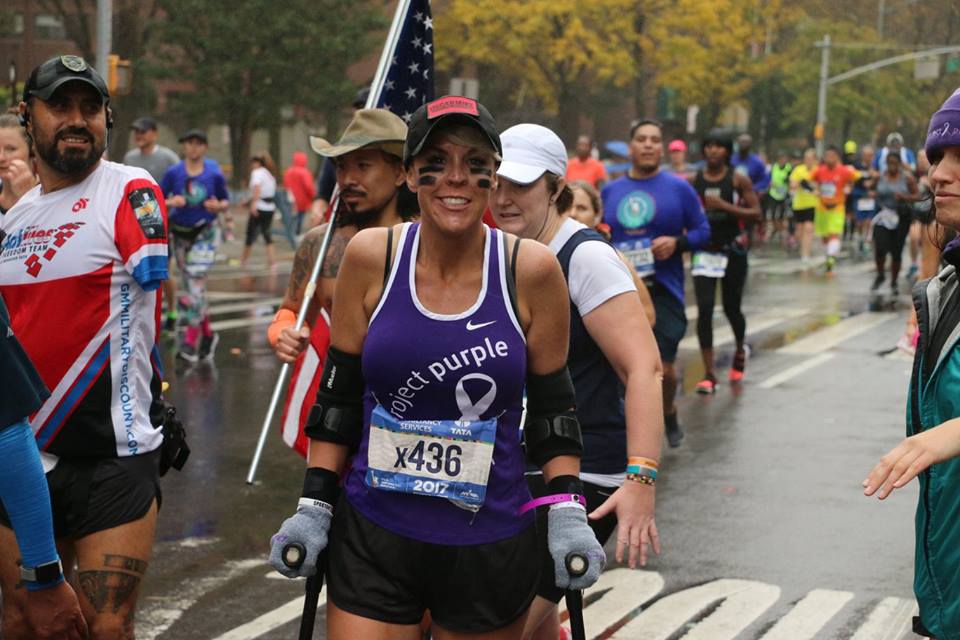 Every Project Purple runner who started the marathon crossed the finish line!
The Project Purple After Party!
Following the marathon, runners gathered to exchange race stories and celebrate their successes.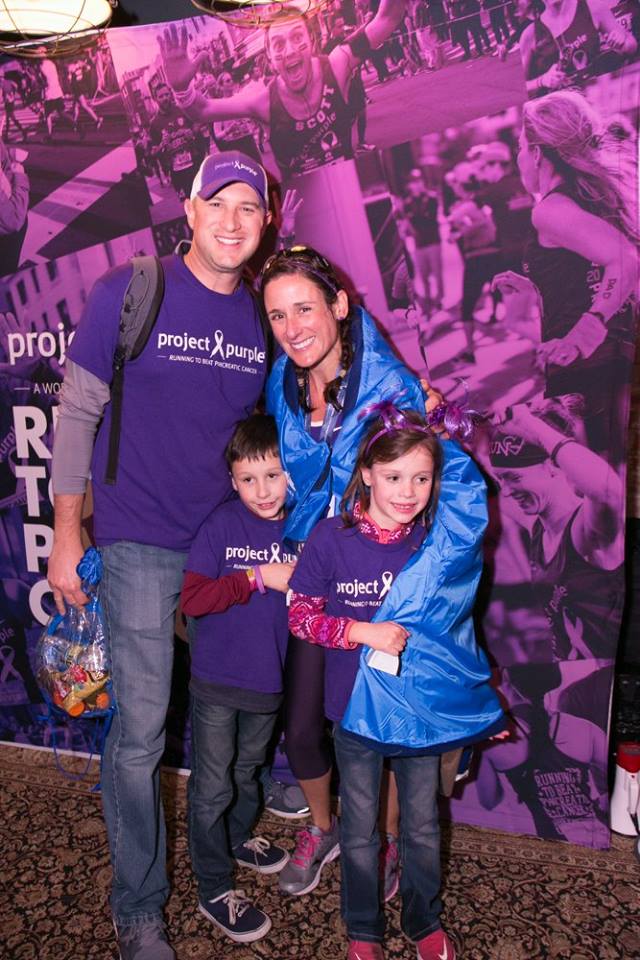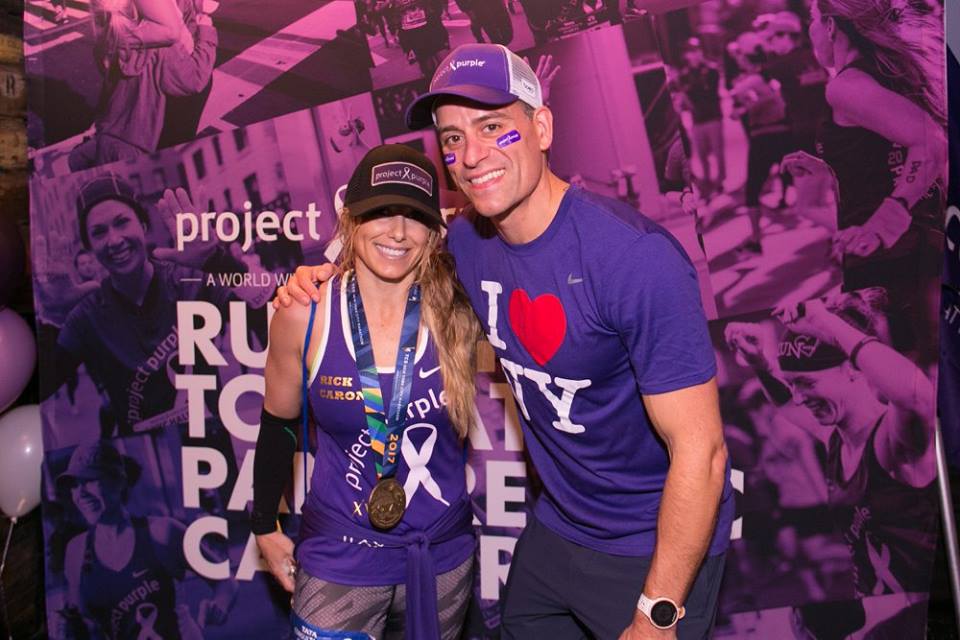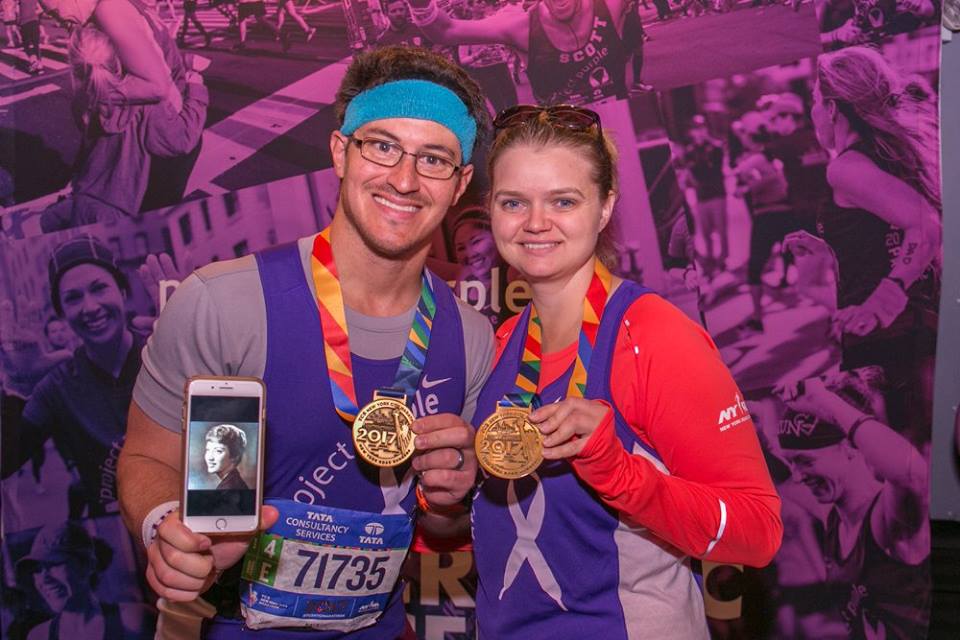 The Project Purple New York City Marathon Weekend Bottom Line
The entire marathon experience in New York City was incredible. The runners, their loved ones and everyone who came out in support of the team had an amazing experience. it was a fun-filled and meaningful weekend for all who attended. We celebrated the runners' successes while remember all of those who have battled pancreatic cancer. If you have never run in New York City, make plans to do so with Project Purple now! We are accepting applications for the New York City Half-Marathon now and will be opening up applications for the 2018 marathon in the near future.
To apply for the NYC Half-Marathon, click HERE