Lori Wertenberger was tough as nails, according to her daughter Riley. "She never complained. She never told the family she was going through anything. She lost a lot of weight in a very short period of time. She had been trying to lose some weight, so at first we thought it was a good thing." Unfortunately, as the Wertenberger family soon discovered, Lori was already in a fight for her life against pancreatic cancer.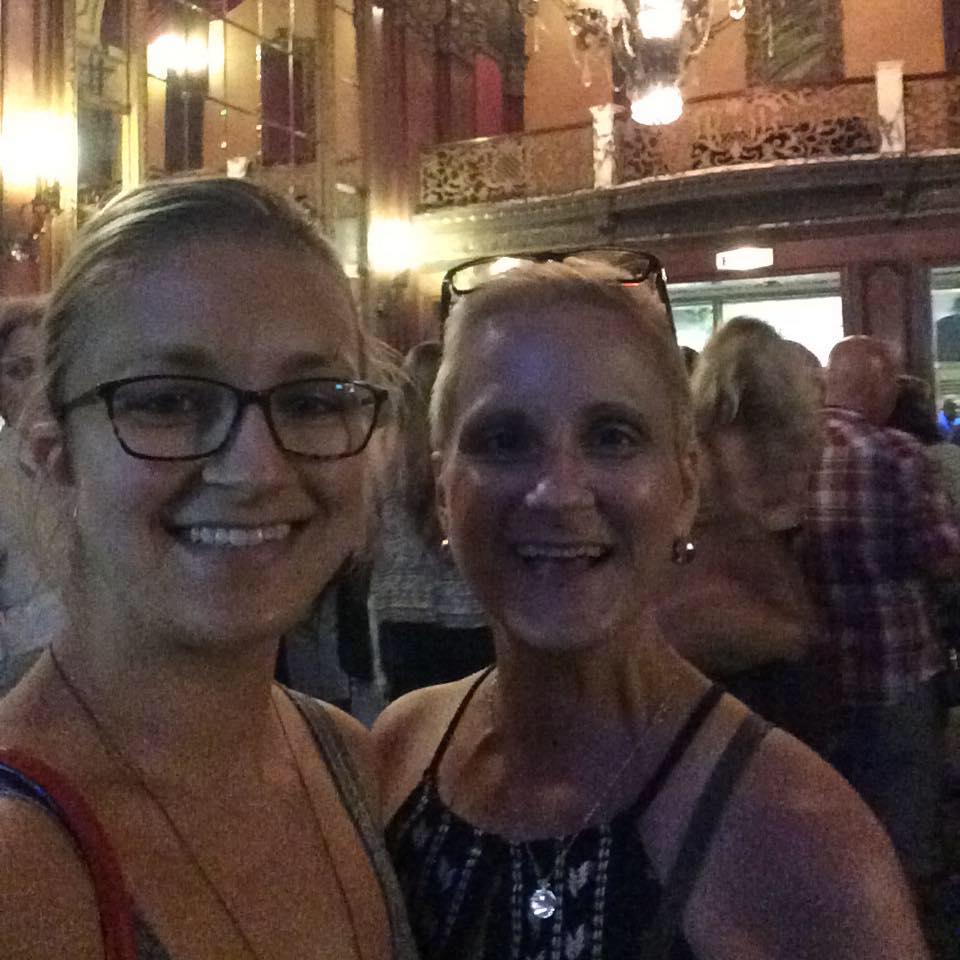 Lori Wertenberger
"She was my best friend. When I grew up she was always someone I could confide in. I could always talk to my mom about boys and friends. She made me a stronger person," Riley explains. Lori and her husband, Brian, raised daughter Riley and her two younger brothers, Benjamin and Samuel, together in Olathe, Kansas. She worked as a medical records assistant at the Kansas University Medical Center, but her family was always her most important priority in her life.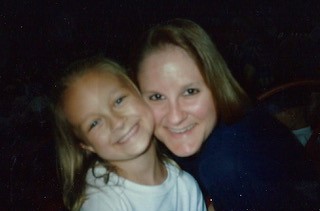 Even when she was a teenager, Riley was very close to her mom. "She encouraged me to go to camps, to be involved in things and to do the things I wanted to do in life. She motivated us to do our best in life and she taught us to be strong and loyal."
Lori knew her daughter better than anyone, and she predicted a certain young man in Riley's life was 'the one' even before Riley knew it herself. "Paul and I dated in high school. We broke up in college, but always stayed really good friends. We started dating again the last year my mom was alive. He would drop everything to support our family. He would bring my dad and me dinner at the hospital. He was really amazing. One night he dropped off dinner and went home, and my mom said, 'I always knew he was the one'." Mother knows best, as the saying goes. Paul and Riley are now engaged to be married.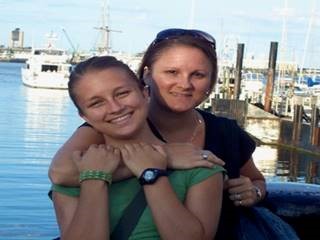 A Diagnosis
In 2014, Lori lost weight and she developed a number of other symptoms, such as severe back pain. Her gastroenterologist ordered a CT scan to investigate the cause of her symptoms. That is when Lori learned she had pancreatic cancer. Quickly realizing the grave nature of the illness she was fighting, she did everything she could to prolong her life. She enrolled in a clinical trial, but was in the placebo group. Thus, she received traditional chemotherapy but not the experimental drug. Through the entire year of 2015, she endured chemotherapy treatments and their resulting side effects, hoping to give herself more time with her family. By March, 2016, Lori made the difficult decision to stop treatments. She endured so much during the months of treatment. Despite all the chemotherapy, her cancer continued to progress.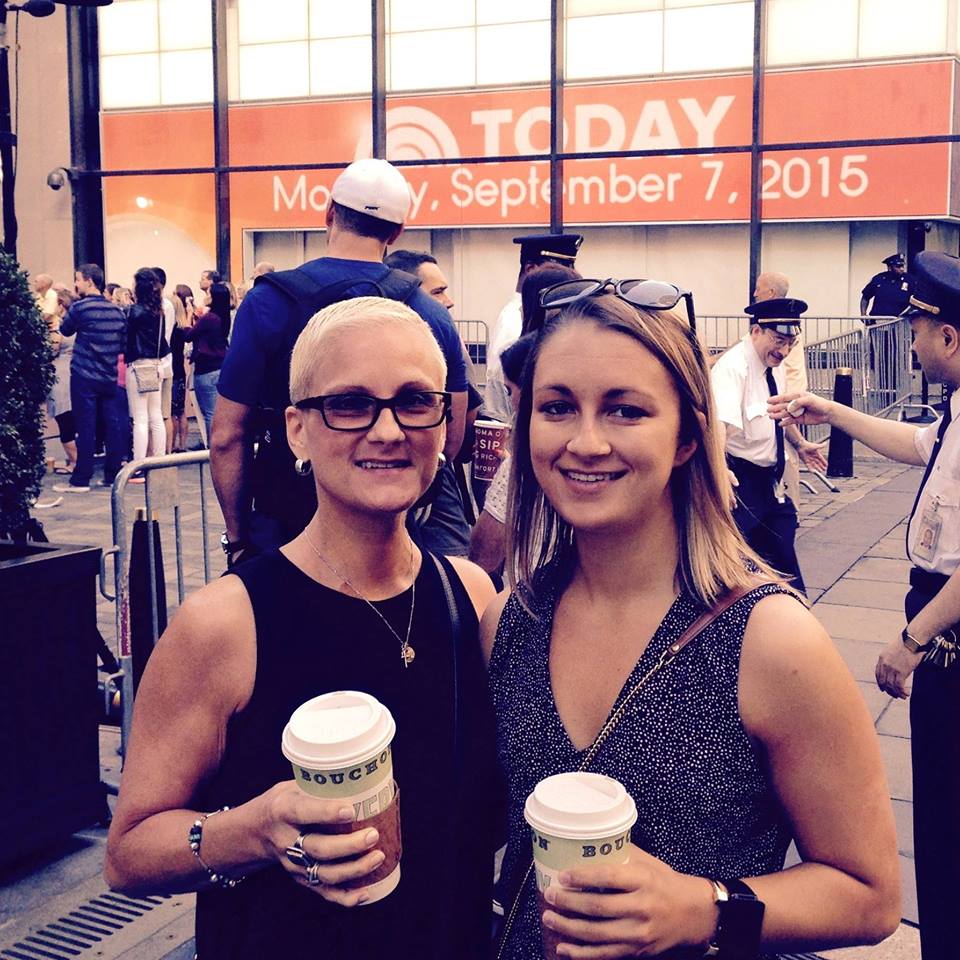 "Through all of it, my mom was such a rock star. Up until the last six months before she died, you wouldn't have known she was sick. She was very upbeat. Most of the time while she had cancer, we just forgot. We knew, but she had so much energy. She continued to work and her life went back to normal for a long time," Riley says.
Many years earlier, when Riley was in middle school, Lori survived breast cancer. Sadly, she did not survive her second battle with cancer. Lori Wertenberger passed away in October, 2016 at the young age of 49.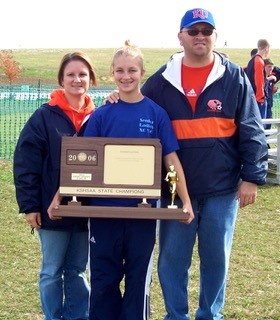 Riley Runs
Riley was a competitive runner through her high school years and while she was in college at Kansas University. She took time off following an injury and returned to running three years ago. Riley's mom was a huge influence on her running.
"My mom was at all of my races growing up. She thought it was so cool I had this sport I loved so much and that I was good at," Riley explains. Her mom was her most enthusiastic supporter and was present when Riley ran a Boston Marathon qualifying time at the Twin Cities Marathon in 2015.
"I never thought I could do it, but I qualified," Riley says. "I got involved with Project Purple, because after my mom passed away, I wanted to find a jersey to wear in a race to promote pancreatic cancer awareness. I stumbled upon Project Purple and read what they are all about."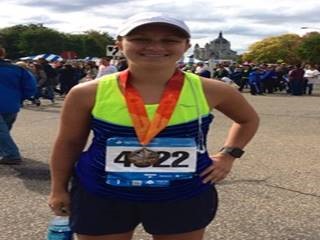 Boston Marathon
Riley is running her first Boston Marathon on April 17, 2017, with the Project Purple team. She looks forward to honoring her mother at the historic event. Explaining the allure of Boston, she says, "It is an amazing city and the race is so well-known. I know people who turn their computer on at work just to watch it. Not many races are like that."
While in Boston, Riley hopes to bring more awareness to pancreatic cancer, which took her mother away from her way too early in life. She says, "Pancreatic cancer is overlooked. It is a very deadly cancer and the survival rate is really low. I don't think a lot of people know about it."
On Marathon Monday, Riley will be toeing the line with thousands of other runners in Boston. She will carry her mother's words with her for the 26.2 mile course, hoping to honor her mother's struggle and influence in her life. Riley says, "I just want to run for her. She always told me 'be your best and do your best. Don't leave anything out on the course."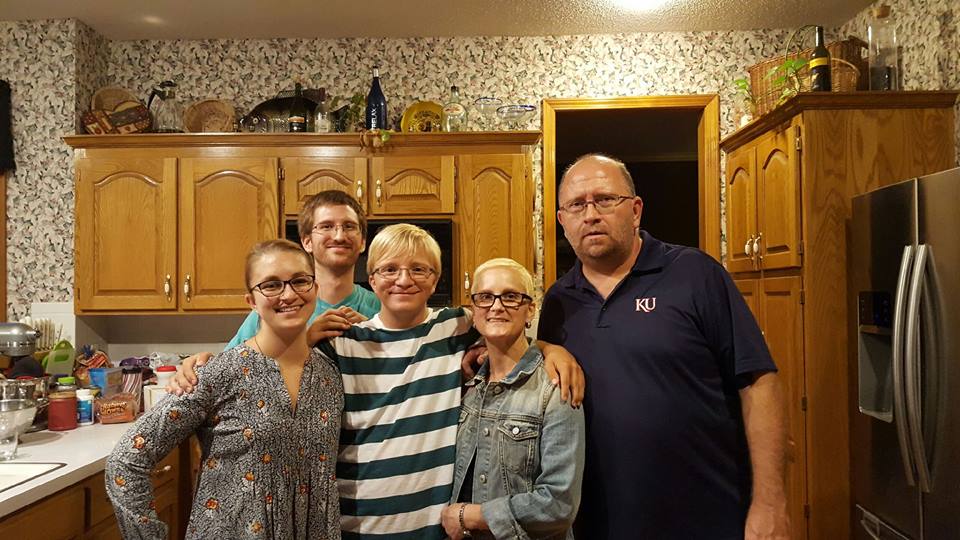 Help Riley honor her mother's memory and by making a donation to her Project Purple Boston Marathon fundraiser. Click HERE to go to her fundraising page!