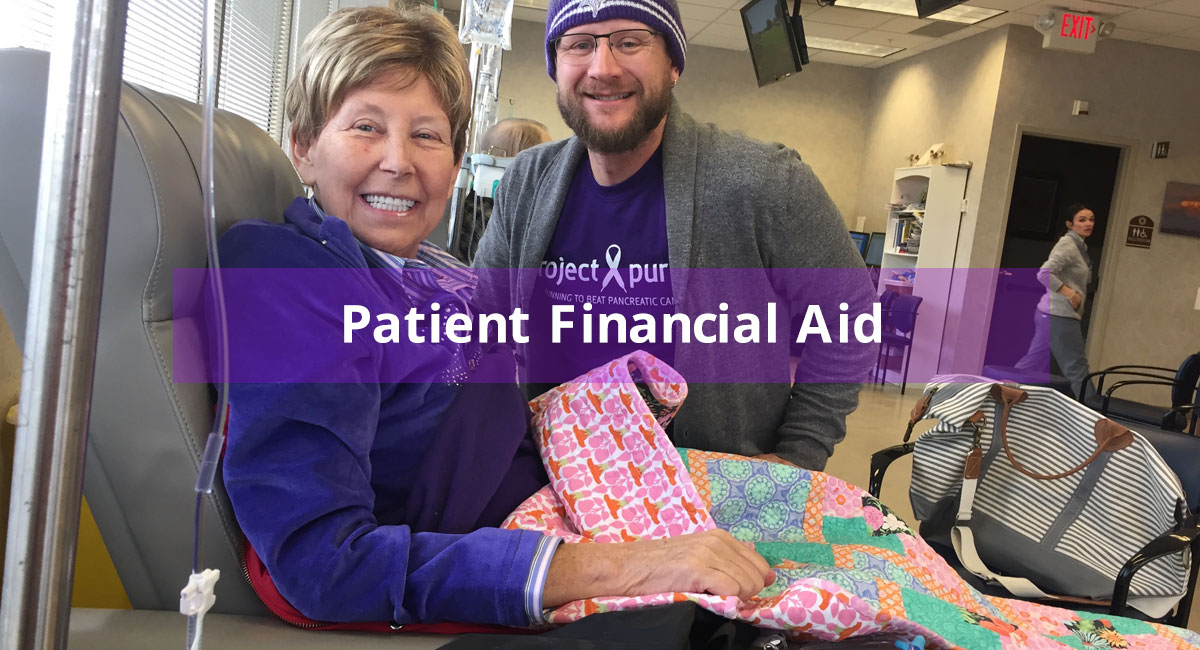 Project Purple is dedicated to providing financial aid to patients in treatment for pancreatic cancer. Many patients become unable to work due to extreme fatigue, nausea, and other side effects caused my chemotherapy/treatment. Just because someone is diagnosed with cancer does not mean the bills stop. Project Purple is a lifeline for these patients. We assist with medical and everyday living expenses so patients can focus on the fight. We have never denied patient aid to qualified patients. If you or a loved one is suffering from pancreatic cancer, please see the information below about requirements to apply for the Patient Financial Aid program.
PATIENT FINANCIAL AID APPLICATION
To qualify for this program, you will need to provide us with proof of your diagnosis. You may do this in the form below. If you do not have immediate access to a doctor's note or hospital diagnosis, you may leave that portion blank. We will follow up with you after the application has been reviewed, and help you obtain the necessary documentation.
There are no restrictions on the type of aid you can request. There is a limit on how much aid we provide, which we will share with you once your request application has been completed.
PRINTED APPLICATION
Download a printable version HERE. To return in your printed copy, you may:
1) Fax it to 203-720-2156
2) Scan it and email it to Marci@projectpurple.org
3) Mail it to us at 94A N Main St., Beacon Falls, CT 06403.
ONLINE APPLICATION
Please fill out the form below and someone will contact you to follow up on your request.