Alexander Palios and Dino Verrelli's lives followed such similar paths; they seemed almost destined to become friends. They both attended Roger Williams University in Rhode Island and met through a mutual friend at Alexander's church. Unfortunately, as they soon discovered, both of their lives were forever changed when they lost their fathers to pancreatic cancer. Over time, they formed a friendship based upon their common bonds. When Project Purple founder and CEO Dino Verrelli recognized Alexander's desire to eradicate pancreatic cancer, he asked him to join the charity's Board of Directors. Since then, Alexander has played an extremely important role in helping to grow the Project Purple and broaden its reach.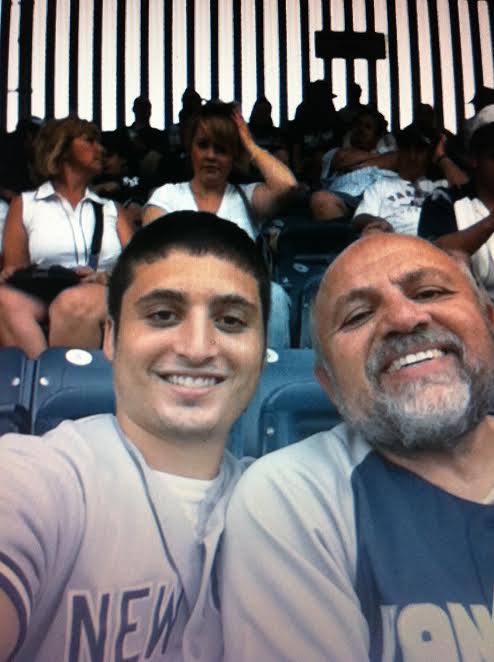 Pancreatic Cancer
Lou Palios, Alexander's father, survived cancer once already. When Alexander was a young boy, his father had battled and survived colon cancer. The family felt a sense of relief as Lou returned to good health following his brush with a potentially lethal illness. But in August, 2011, he developed stomach pains which sent him back to the doctor. He returned to his gastroenterologist but the source of his pain was not immediately clear. Alexander was now a college student, but ever from afar he recognized something was seriously wrong with his dad.
In December, 2011, Lou was admitted to the hospital. Alexander and his brother returned from college for the holidays and went straight to visit their dad. At that moment, the Palios family learned their father had pancreatic cancer. Alexander quickly learned more than he wanted to know about the illness.
"My dad kept getting worse and worse," Alexander explains. "The chemo was dragging him down. We went to Sloan Kettering, Yale and Johns Hopkins. We went to every doctor we could. They all said they wanted to shrink his cancer and make it operable."
Unfortunately, the chemo seemed to do little but sap the life out of Lou. "I just remember we were at Yale and his stomach kept filling with fluids. I was thinking, 'This is it. I am going to lose him'. My dad was lying in the hospital. He couldn't talk but I knew he could hear us when we spoke and he squeezed my hand."
Lou Palios passed away in November, 2012, just 11 months after diagnosis.
Lou Palios
"My dad was one of the most caring people in the world. He would go out of his way for anybody," Alexander says. Lou was a 'jack of all trades'. At various points he worked as an engineer, a car salesman, and eventually in personal banking. Alexander says, "He did everything he could for us. He wanted us to be successful in life."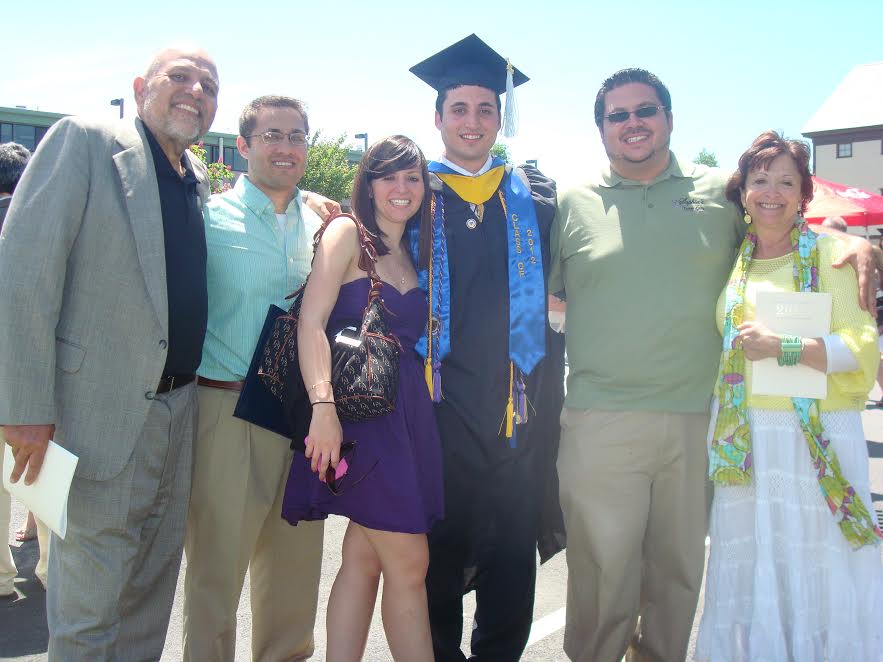 Family was the most important thing in the world to Lou. Alexander is grateful for the love and guidance his father gave him, though he misses him deeply. "My father was an amazing man. The number one thing he taught me was the importance of family. Before he passed, he asked me and my siblings to stay close and to this day we are best friends. He taught us everything. He is the reason why my siblings and I are the way we are now. I definitely learned as much as I could from him," Alexander explains. The biggest source of sadness for Alexander is that his father did not live long enough to meet his future grandchildren.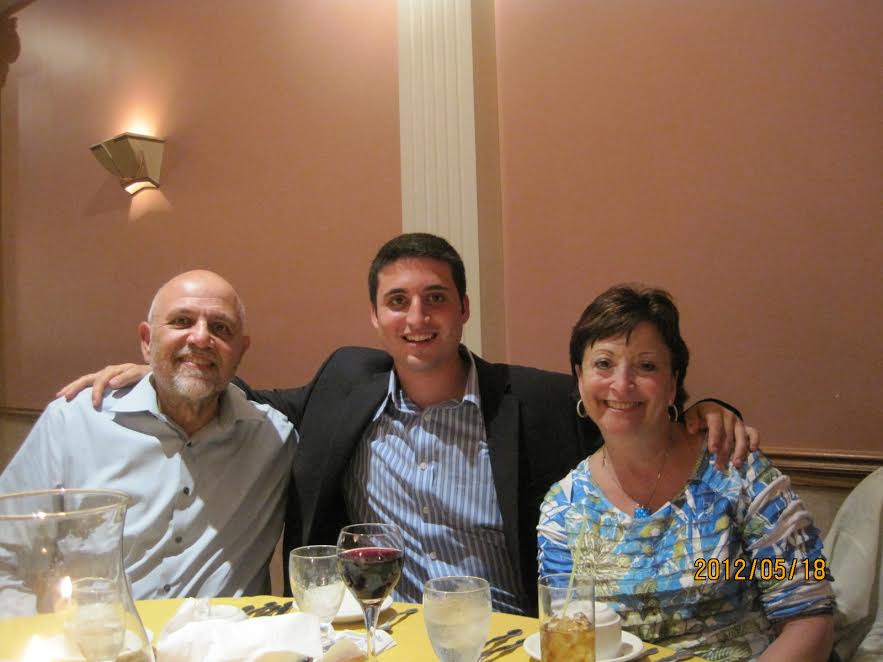 Alexander Palios
Alexander, who now works for Morgan Stanley as a Portfolio Management Associate, was a multi-sport athlete as a kid. However, he did not start running until his father's battle with pancreatic cancer. Understanding the struggle in a way no one else could, Dino encouraged Alexander to take up running as a way to help him cope with his father's illness.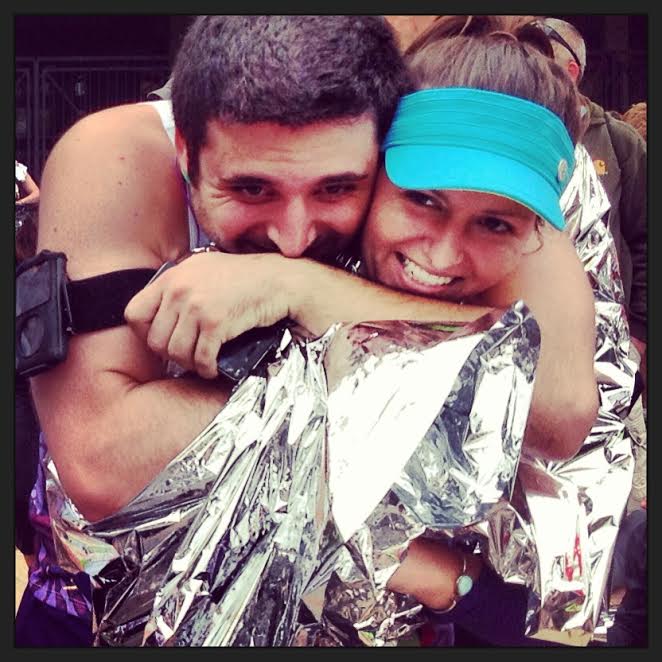 In 2013, Alexander ran the first race of his life, completing the New York City Half-Marathon as part of the Project Purple team. "My first race was with Project Purple," Alexander recalls. "I ran it with my sister and my brother-in-law. It was a very emotional experience. My dad's family all came out to the race."
Since it was Alexander's first race, he was somewhat worried about making it the entire distance. "I was just worried about crossing the finish line. I was thinking, 'I don't even know if I can do this, but then I thought about my dad, who I was running for. It was a very emotional experience when I crossed the finish line."
Since that first race, Alexander has run five half-marathons and a number of other races. Every race has become a meaningful experience for Alexander because he is always running in honor of his father. "I get this 'superhero' mindset when I run from mile 7 to mile 13 because I think about why I am doing it. I am doing it for my father and for those who have been effected by pancreatic cancer.
Project Purple Board
Since 2013, Alexander has served as Project Purple's Treasurer. In that capacity, he oversees the management and reporting of the organizations Finances. "I want Project Purple to become a multi-million dollar charity. I want to continue to grow as we have done in the past and eventually reach our long term goal of finding a cure."
Even though Alexander has an extremely demanding career, he cherishes his role at Project Purple. "Serving on the board is a blessing to me. I was able to turn a negative situation into something so positive. I feel like I am doing something great for humanity. I am helping families who are going through similar circumstances and I enjoy every moment of it."
To make a donation to Project Purple and help Alexander Palios create a world without pancreatic cancer, click HERE