Amanda Sullivan, aka the Crutching Tigress, is crutching the TCS New York City Marathon with Project Purple in honor of her mom, Marianna Sullivan. Part one of her amazing story can be found HERE
Amanda Sullivan, a missionary in Mexico, was visiting her family in the United States when she was in a horrific car accident. An elderly man lost control of his car and left Amanda with severe injuries literally from her head to her toes. Though Amanda was severely depressed for a long time following her accident, she eventually battled her way back. In recent years, she has become an accomplished adaptive athlete who has completed numerous obstacle course races and road races, including the Marine Corps Marathon. Now, she plans to crutch 26.2 miles with Project Purple at the TCS New York City Marathon in honor of her mom, Marianna Sullivan.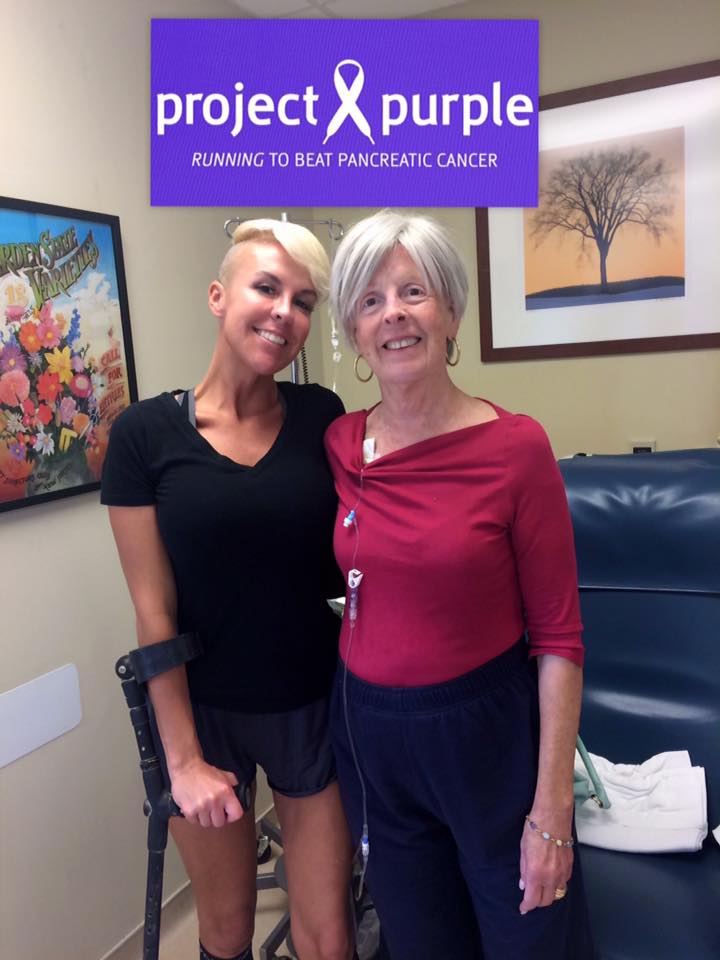 Amanda Sullivan: Thank God for my Injuries
Following Amanda's accident, her mom, Marianna Sullivan, served as her caretaker. Amanda says, "I was out of the country for ten years doing missionary work. After the accident, my mom was my caretaker. I went from being so far away and never seeing her to hanging out and having movie nights with mom. She pushed me around in my wheelchair. We had these moments I never would have had if not for the accident. Thank God for my injuries because otherwise I never would have all of these experiences with my mom."
On October, 9th, 2015, however, Marianna learned she had stage IV pancreatic cancer. She was extremely ill and her prognosis was poor. "At first we thought she wouldn't make it," Amanda explains. "The priest even came and gave her last rites." Defying the bleak odds stacked up against her, Marianna hung on and eventually turned the corner.
Amanda and her mom started walking together when Marianna's condition and strength improved. First they only made it a couple of houses down the street. Then they made it a block together. Now they walk miles together a couple of times per week. Marianna has even finished a few 5K races of her own.
I Can Now Repay Her
While Amanda hates seeing her mom so sick from chemo side effects, she is relieved she is now strong enough to take care of her mom. She credits her training for races with giving her the physical ability to be there for her mom. She says, "I am now strong enough to take care of my mom, which I otherwise never would have been able to do. I can now repay her for everything she did for me."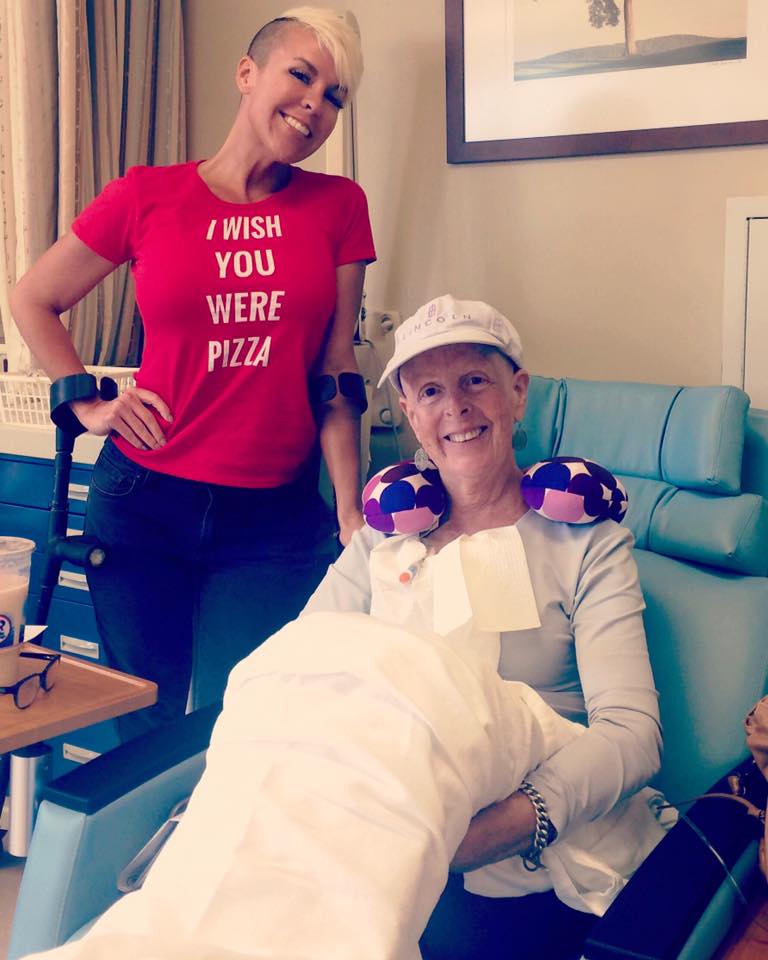 Amanda has already completed a full marathon, but she wanted to do something in support of her mom's fight against pancreatic cancer. She signed on to complete the TCS New York City Marathon with Project Purple, knowing the funds she raises will go to supporting research and to helping patients.
Training Saved My Life
But life was not done challenging Amanda: her marriage came to an abrupt end just as she was shifting into marathon training mode.
For a while, Amanda had a hard time wrapping her head around how she would move forward both literally and figuratively. But, she found solace in her marathon training program, saying, "My marriage fell apart but training saved my life."
She continues, "With each step I take, I feel like I am leaving the negativity behind me. Life is a continuous process of facing obstacles. When I am training, I have to deal with the obstacles. Training helps me get through whatever I have been given on any given day."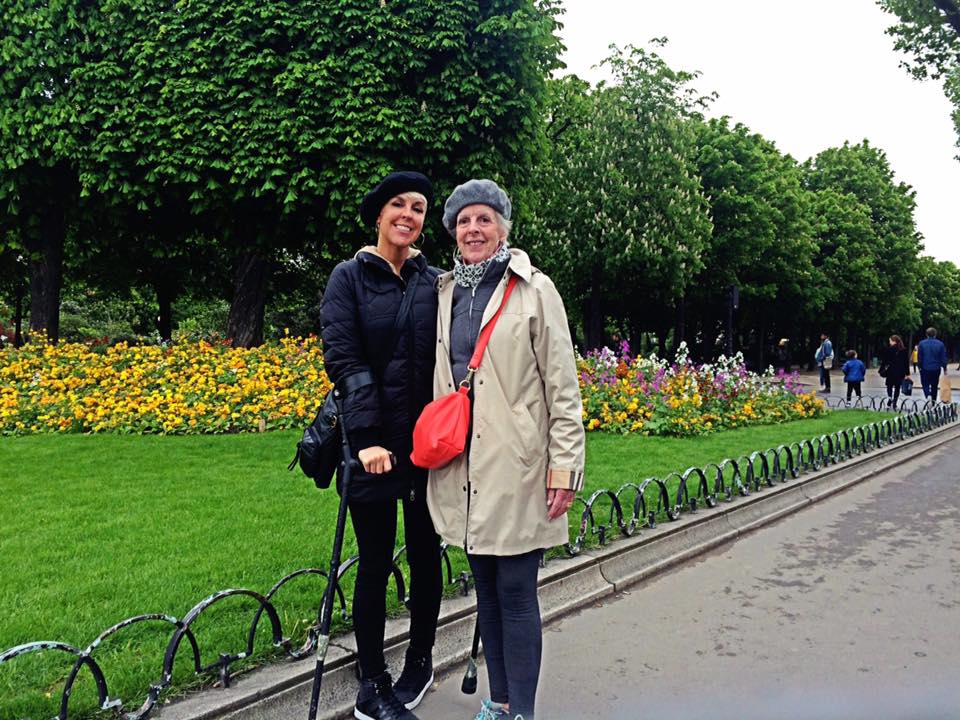 Steps For My Mom
Amanda typically trains alone, doing laps around her neighborhood while neighbors cheer her on. She squeezes in her workouts so she can spend more time with her mom. Though training is hard and she faces her own pain, she always remembers why she is doing this. "My body broke but my spirit healed so now I can take steps for my mom. It feels like a huge blessing to do this for Project Purple, an organization that helps people like my mom."
Watching her mom battle pancreatic cancer has not been easy, but Amanda sees the blessings in the battle. "My mom has heard from so many people who love her. Our family had all of these trips we wanted to take but no one ever had time or money for them. Now everyone is making time. We have gone to Hawaii and Paris."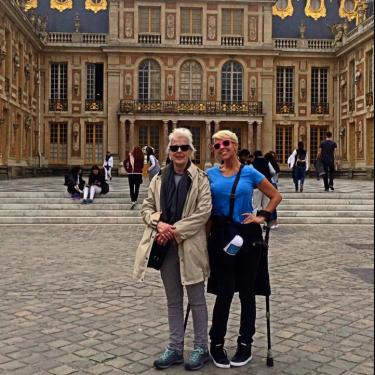 Amanda's accident taught her to prioritize her loved ones. Now her mom's cancer has confirmed what she knew: there is nothing more important than time with family. Between her injuries, her marital split and her mom's illness, Amanda has faced more obstacles than anyone should. However, she is thrilled to be supporting Project Purple and a cause she cares deeply about. She sums it up saying, "I feel strong physically and emotionally…and I get to run my hometown marathon for an amazing organization!"
Amanda Sullivan's Project Purple Fundraiser