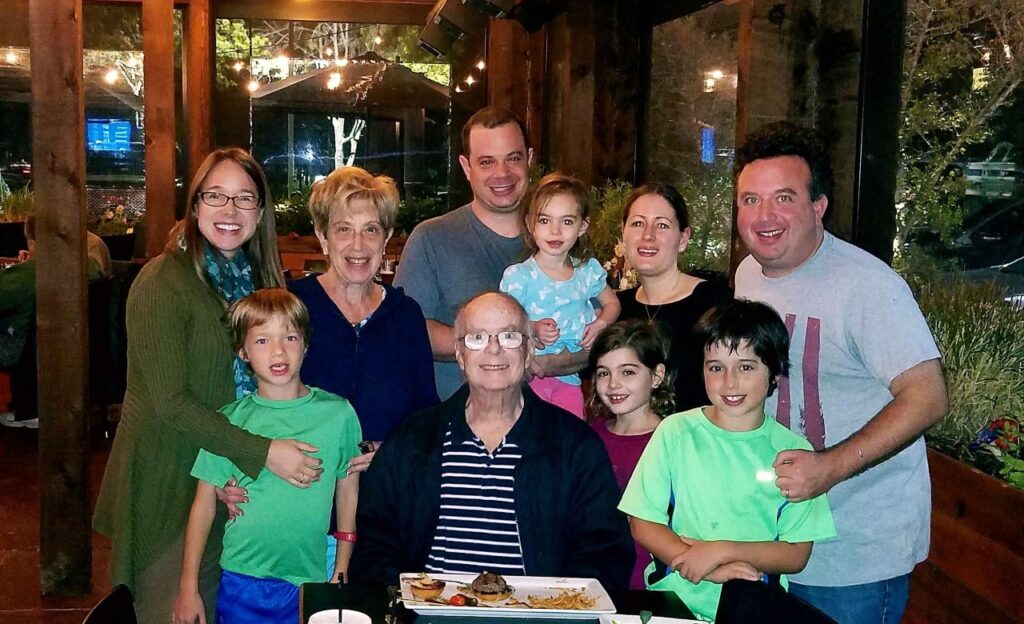 'Big Stu' perfectly sums up Stewart Lapidus. In his prime, Stu stood at 5'7", 230 pounds with a larger-than-life personality. However, when Stu was diagnosed with pancreatic cancer in May of 2017, David Lapidus saw his father shrink to 5'7", 130 pounds over the course of his treatments. When Stu passed in 2018, David wanted to spare other families from the toll this disease takes on not just the patients, but caregivers and loved ones.
"I did not want another family to go through what my family went through, what my father went through," said David. "Which is why I wanted to start to raise the money for patient care."
Big Stu's BBQ now not only provides much-needed help to patients, but also provides a space for the community of Skokie, Illinois to come together.
How Big Stu's BBQ Came to Be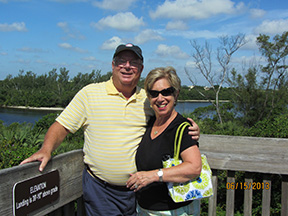 Stu and David bonded over barbecue. When David was younger, his father taught him the art of grilling, and David remembers how his father's talent took over many family cookouts in New Jersey. David would help his father as he grew, and it became something that they both shared. As David puts it, grilling was Stu's "one thing."
"When they moved down to Georgia, anytime they visited, he would always take us out to barbecue," said David when recounting his later years with his father. "It was what he wanted to do, to take us out and share this great barbecue with us…barbecue was a part of our lives and a part of the relationship between my father and I."
Barbecue connected the family as the Lapidus boys followed their own paths to different corners of the country. However, when Stu was diagnosed with pancreatic cancer, this meant that this family was scattered, leaving the older Lapiduses with little help. David's brother, Brian, just moved to Dallas, while his parents were in Georgia, and David was in Chicago. The couple was forced to face treatment alone. It was only over several long-distance phone calls that David got any information about his father's condition.
"They would tell me all this stuff they had to go through, with going to a hotel before [treatments] and my dad not feeling well and the treatments and everyday pain," said David. "It was just hard to see and hear about what they're going through and feel helpless because I'm not there to help."
His parents' struggles with the disease motivated David to do something productive with his grief. He decided to create an event to honor his father. And what better way to celebrate Stu than to bring everyone together over a plate of barbecue!
David Gets Grilling with Project Purple
David wanted to create an annual event to honor his father, so he needed to find something he and his wife, Sara, could sustain year after year. He also wanted to find an organization that could help him make an impact.
"It just seemed like Project Purple was the most aligned with my desire for my fundraiser," said David, "I reached out to Dino and started talking to him about it and just felt very comfortable."
David was drawn to Project Purple's Patient Financial Aid fund which works to support patients through their treatments. With his goal in mind, and an organization to help direct his funds, David was ready to start fundraising.
In 2019, David and Sara launched their first iteration of Big Stu's BBQ. They hosted a barbecue competition. As David puts it, it was a lot of ribs, pork bellies, and work! During 2020, the Lapiduses tried again, this time hosting the event virtually due to COVID-19. But after the event, Dave knew things had to change.
"My wife and I sat down and said what's the goal? And the goal is to continue to do this year after year after year after year and we can't sustain that with the competition, we are only two people. So we were like, how can we change this to be more of a sustainable event? At the competition, we had a butcher that brought a grill and served food, and there was a picnic area and we had an ice cream truck, we had a beer truck… so we were like, why don't we just do that?"
So the Lapiduses reached out to Sketchbook Brewery, a local place in Skokie that the Lapiduses loved. It wasn't just a brewery, but a community hangout for families as well. It seemed like the perfect venue for Big Stu's BBQ. The rest of the event fell into place from there.
The New and Improved Big Stu's BBQ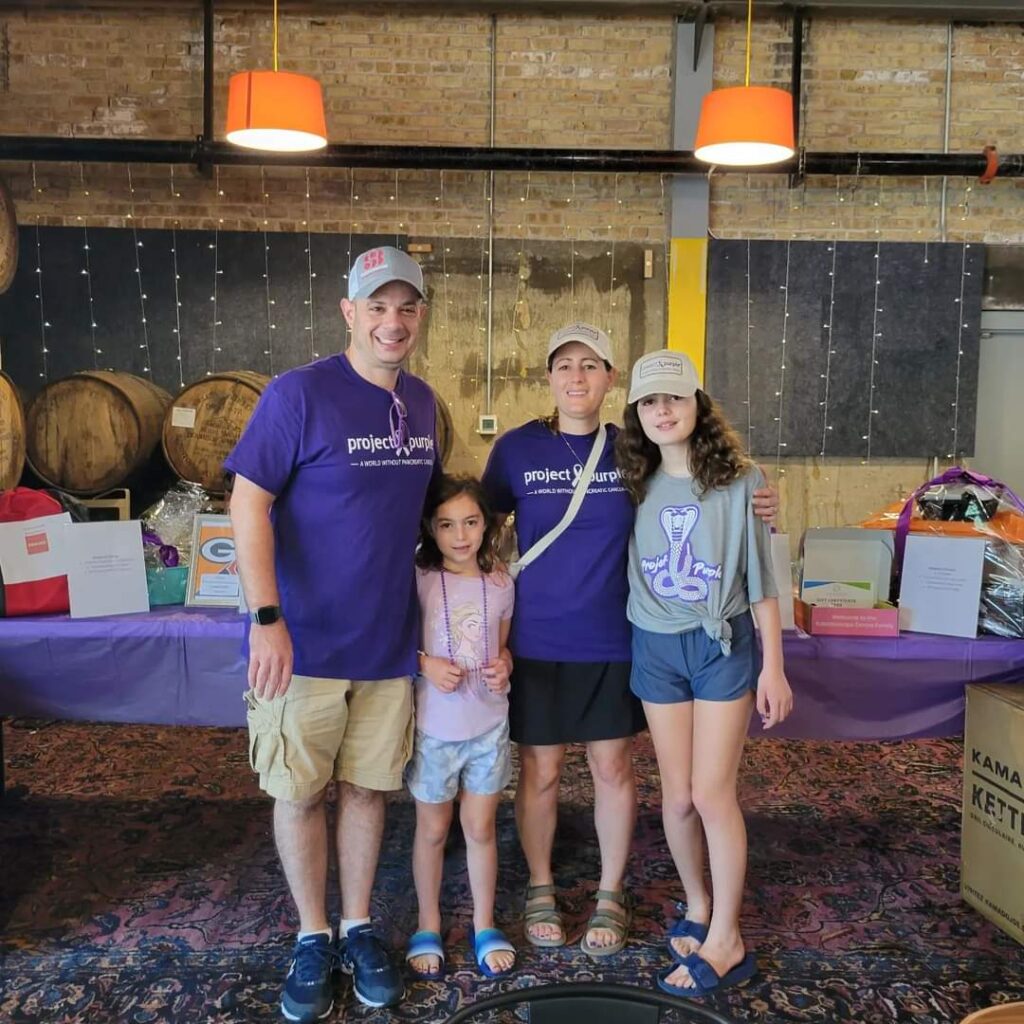 Today, the event has grown into a community tradition. This year, the Lapiduses have organized an online auction, coordinated two different food trucks to cater the event, and have booked the Chicago Bears' mascot, Staley Da Bear, to come and say hello to the kids during this all-day event.
"This is the second year where we're seeing the rinse and repeat, we're getting into the groove!" David said.
The couple coordinates the entire event independently. Sara completely organizes the event, coordinating the schedule and fundraising goals, while David takes care of the menus, auction items and other event details. The two rely on friends and other families to volunteer on the day of the event to help things run smoothly, but otherwise, the Lapiduses go at it alone. And, as David puts it, they like it that way.
"It's not set up to be the juggernaut of fundraisers, it's set up to be a good time where people give some money, they get some nice stuff."
Instead of getting bigger, David and Sara are focused on making their event better. They hope to create a community event that brings people together and raises awareness.
"It's for everybody. It's an event for people to come to, have a good time, eat some good food, and raise money for a really good cause, to fight a disease that affects so many people and is such a terrible disease," said David, "it's just a joyous event and we want people to come and have a good time and bring their family members, and to raise money for this amazing cause and just help people have their way of life just be a little bit easier. Because if it is, it makes such a difference in their lives."
If you are interested in donating to Big Stu's BBQ, please visit their page at https://donate.projectpurple.org/campaign/big-stus-barbecue-2023/c481517
You can also learn more about this event on Episode 251 of the Project Purple Podcast: https://www.projectpurple.org/project-purple-podcast-episode-251-bbqing-for-pancreatic-cancer-with-david-and-sara-lapidus-of-big-stus/