In just 12 days Project Purple will return to the Windy City to turn the streets purple at the Chicago Marathon! Our team of runners seeks to create a world without pancreatic cancer. While the thought of training to run 26.2 miles even once seems incredibly daunting for many, several of our Chicago Marathon runners are actually training to run for their second or third time! These charity athletes have logged countless miles during their months of training and have raised thousands of dollars for a cause they believe in deeply. Last week we shared stories of some of Project Purple's dedicated repeat runners. Today three more of our returning runners share why they decided to run for Project Purple again.
Ryan Welsh Joins Chicago Marathon Team
Ryan Welsh lost his mom, Anne Lessing, to pancreatic cancer in 2015. Earlier this year, he ran the Boston Marathon with the Project Purple team, raising over $9200. But Ryan is not resting on his running laurels. He is joining Project Purple and running once again in honor of his mom.
Ryan says, "Before I joined Project Purple, I was full of a lot of hate and anger about Pancreatic Cancer, and the seemingly unfair hand my family got dealt. I knew I needed to change that and channel my frustrations in a more positive manner, which led me to signing up for the Boston Marathon team in December 2016. And after 4-5 months of training, fundraising, getting to know the Project Purple team even better, and eventually striding the streets of Massachusetts, I finally began to feel a sense of purpose again, and community, in our collective fight for a breakthrough."
"That entire experience helped me immensely in my own emotional healing; it helped me re-gain an appreciation for a lot of things in my life, and it truly helped me turn the tide towards being a more positive person day to day again, just like my Mom would've wanted. It is for those reasons that I knew I wanted to stay connected with Project Purple, and continue to spread awareness about Pancreatic Cancer, and raise funds through my runs."
"Three months after Boston, my journey took me to wine country for the Napa to Sonoma Half, where I ran and drank wine with Dino, and my voyage with Project Purple will continue with the Chicago Marathon in less than 2 weeks! They say, 'You can't control the circumstances that come into your life, but what you can control is how you react', and I intend to continue to stand up for those that can't, and bring the fight to cancer until we find a cure."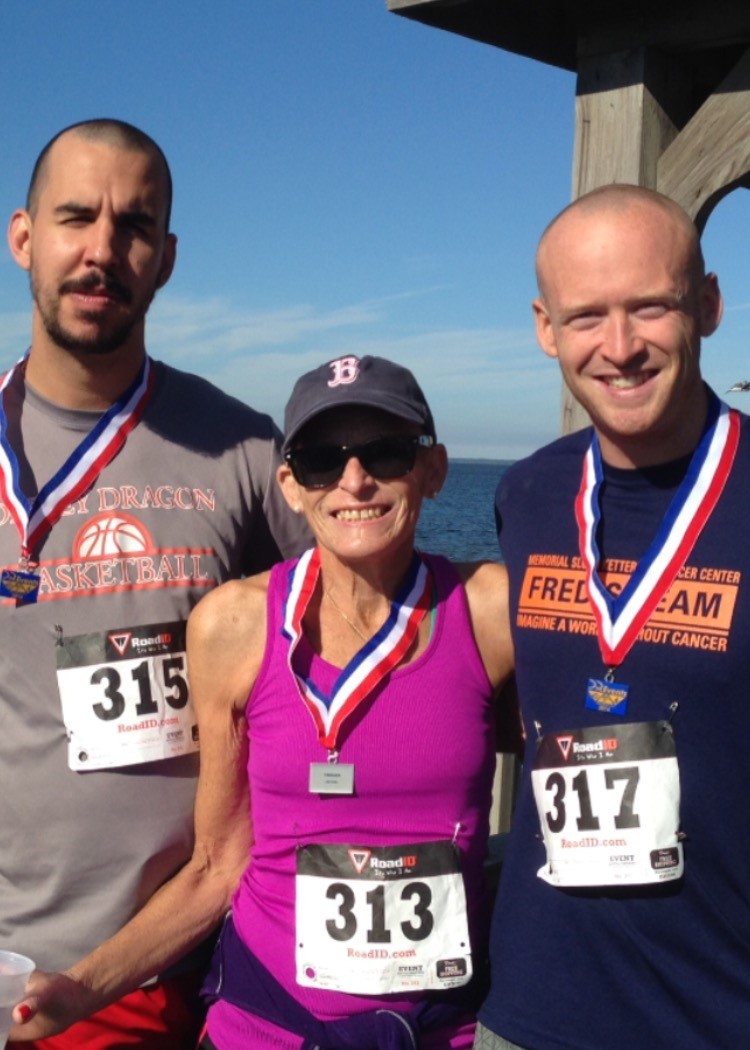 To make a donation to Ryan Welsh's Project Purple Chicago Marathon fundraiser, please click HERE
Maria MacLellan Running Chicago Marathon
Maria MacLellan ran with Project Purple in 2015 and is now returning to run the Chicago Marathon for the charity. She says, "I took the opportunity to run with Project Purple in the Dallas 1/2 Marathon in 2015 to honor my friend Kathleen Gandy who died from pancreatic cancer the prior year. I didn't know if my knees would hold out so I took the first Project Purple event to come along. Well, my knees held out and I slowly kept increasing my training since I had made a spiritual pledge to my friend that I would run a marathon for her, not just a half. Meanwhile, I kept track of how Project Purple had been developing and growing due to the perseverance of one dedicated son, and now his invested followers."
"As one of Project Purple's followers, I was ready to run again, this time on one of their marathon teams. I feel that Project Purple has provided emotional care, increased awareness about pancreatic cancer and has given hope that research breakthroughs are on the horizon. My friend Kathleen lost her father and uncle to pancreatic cancer. She has two children and now there are two grandchildren she never knew. I'm running again proudly hoping that funds from Project Purple find answers about prevention, earlier detection, and better survival rates so her children can avoid more of this cancer's heartaches."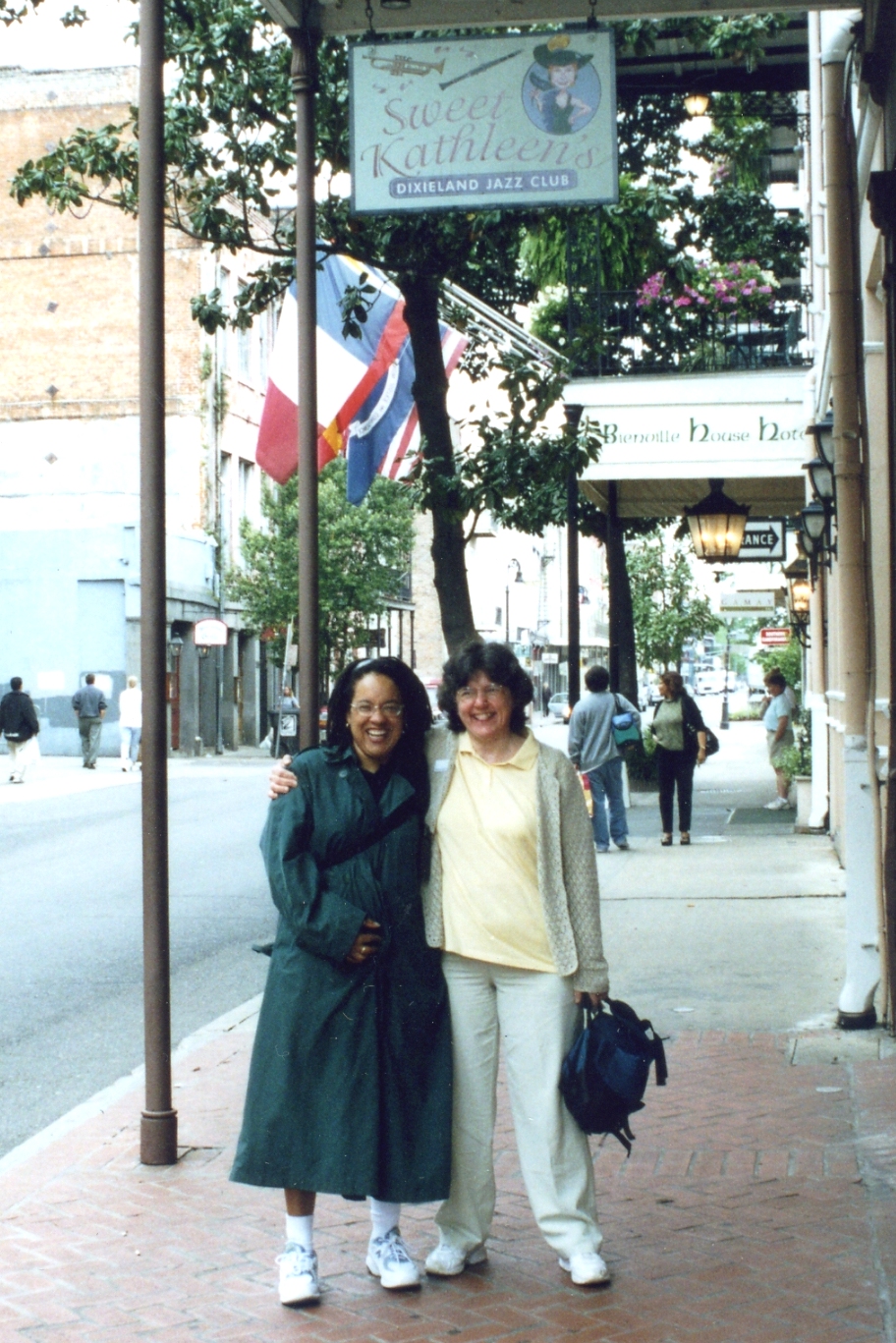 To make a donation to Maria's Project Purple Chicago Marathon fundraiser, click HERE
Caity Shepherd: Third Project Purple Race
Caity Shepherd is returning to run with Project Purple for the third time. She explains, "Back in 2012, I lost my grandpa to pancreatic cancer which drove me to do something-anything- I could to improve awareness and research funding for the cancer."
"After running with Project Purple 2 years in a row, I really bought into what Dino and the team at Project Purple is doing. I saw firsthand how something so small like a care package can bring light to a fighter and their family, as Dino sent a package to my family and grandpa. I decided to come back and run with Project Purple to help anyway I could to improve awareness and fund additional research after I saw pancreatic cancer move up to the 3rd leading cause of cancer deaths."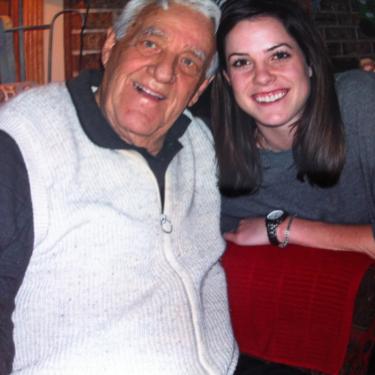 "My grandpa was an unbelievable athlete and the biggest cheerleader I've ever had so running is one way I try to honor, remember and reconnect with him. Can't wait to run the Chicago marathon this year in his lifelong hometown. Thank you for giving me this opportunity!"
To make a donation to Caity's Project Purple Chicago Marathon fundraiser, click HERE
To read more inspiring stories of Project Purple runners returning to run the Chicago Marathon, click HERE!
We appreciate all of those who run with Project Purple in hopes of creating a world without pancreatic cancer. To find out more about how you can run with Project Purple, click HERE.