"I first learned about Project Purple when I ran the Chicago Marathon," Christina Wood recalls. "I was running with a pace group and there was a young man who had a purple jersey on. I'm not sure why, but I asked him what his jersey was for and he said his father passed away from pancreatic cancer and he was running with Project Purple. I saw lots of purple jerseys on the course and a big cheer team." Christina lost her father to pancreatic cancer in 2003. After encountering those purple jerseys in Chicago, she knew she wanted to run with Project Purple in honor of her father, who passed away from pancreatic cancer when he was just 48 years old.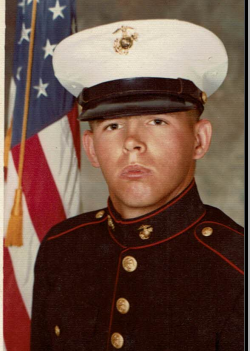 Arthur Luhm
Arthur 'Buzz' Luhm had a huge personality and a sense of humor to match. Christina says, "He was absolutely hilarious. He had a very quick wit and he made any situation funny. He even made jokes through his cancer. My mom is more serious so we would drive her crazy. To this day, my mom still tells me, 'You're just like your father'. " Buzz was a career marine who served his country for 21 years. He was an avid outdoorsman who enjoyed spending time with his kids, Nick and Christina, hunting, fishing and practicing archery. Christina's childhood was filled with memories of time spent out in the woods with her dad.
Illness Strikes
The Luhm family settled down near their final duty station in North Carolina. Their family transitioned easily from military to civilian life. However, Buzz became ill during Christina's freshman year at East Carolina state. "Mom had to take him to the Emergency Room because he was in so much pain they thought he was having a heart attack. He was a big guy and I remember coming home and thinking he looked thin and pale. The doctors kept brushing it off thinking he was too young to have something serious. I knew it wasn't good."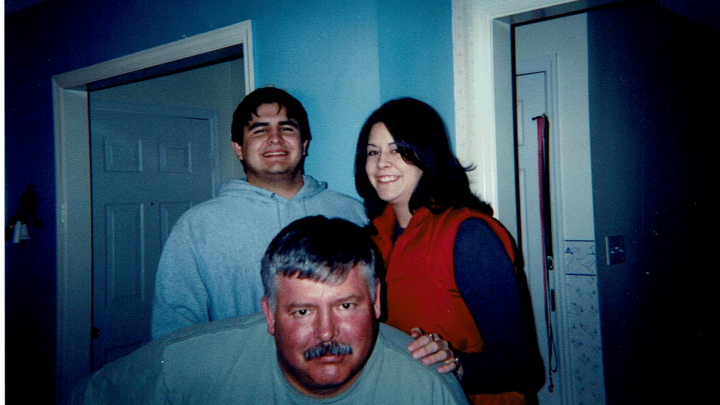 Christina's parents called and told her she needed to come home that weekend. Knowing her dad had just seen a doctor at Duke University, she immediately braced herself for bad news.
Pancreatic Cancer
That weekend, Christina and Nick learned their father had pancreatic cancer. The oncologist Buzz saw offered little hope, saying he should only expect to survive 4 to 6 months. Buzz knew the prognosis was grim but he was not willing to give up without a fight.
Buzz found an oncologist who was willing to work with him for as long as he was willing and able. This doctor predicted that with a fight, Buzz could survive 18 months with his illness. Christina remembers, "He got his prognosis but was pretty clear he wasn't going to accept it. He was holding onto hope and was going to fight it."
In the meantime, Christina asked her parents if she should move back home to be with her dad and help out. "My parents were adamant my coming home was not an option. They wanted me to stay in school, get good grades, get my degree, live and have a life," Christina explains. As hard as it was to remain in school, she did. She and her brother Nick went home as often as they could on the weekends to enjoy the time they had left with their dad.
Buzz passed away from pancreatic cancer in 2003, just 18 months after his initial diagnosis. He was only 48-years-old.
Christina Wood
As a child, Christina participated in a number of sports but never really found her passion. When she was a teenager, she fell in love with running. "It was something I could do anytime, anywhere. Right after college I ran my first 5 K and thought it was just awesome and so much fun!"
Since that first race, Christina has competed in a variety of endurance events from triathlons to marathons. Christina chose the Marine Corps Marathon as her first 26.2 mile race because she knew the event would be particularly meaningful. Both of her parents were marines, after all, and she wanted to honor them. Having her mom at the finish line made this first marathon finish even more special. Christina adds, "My first marathon was a life-changing experience and I was hooked!"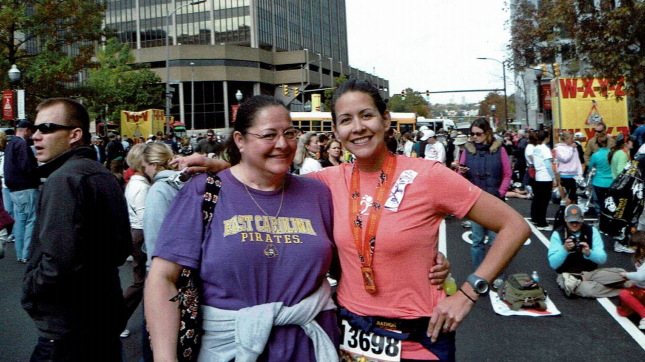 After completing Marine Corps, Christina and her husband, HunterWood, were excited to learn they were expecting their first child, Nolan. Months after Nolan was born, they learned they were expecting their second son, Lincoln.
The Woods live in Florida where they live, work and play together. Three years ago, Christina and Hunter decided to fulfill their dreams in life by opening their own sports performance training facility, the Athlete Factory ( Click Here for more information HERE) They work with elite athletes as well as with local up and coming middle and high school students. In addition, Christina provides online running coach services (HERE)
Project Purple
Christina has completed 10 marathons over the past few years. After encountering Project Purple runners at the Chicago Marathon, she knew she wanted to run for the charity. She signed up to run with the Twin Cities Marathon team in honor of her father's battle with pancreatic cancer. Christina is running Twin Cities because her father grew up in nearby Wisconsin.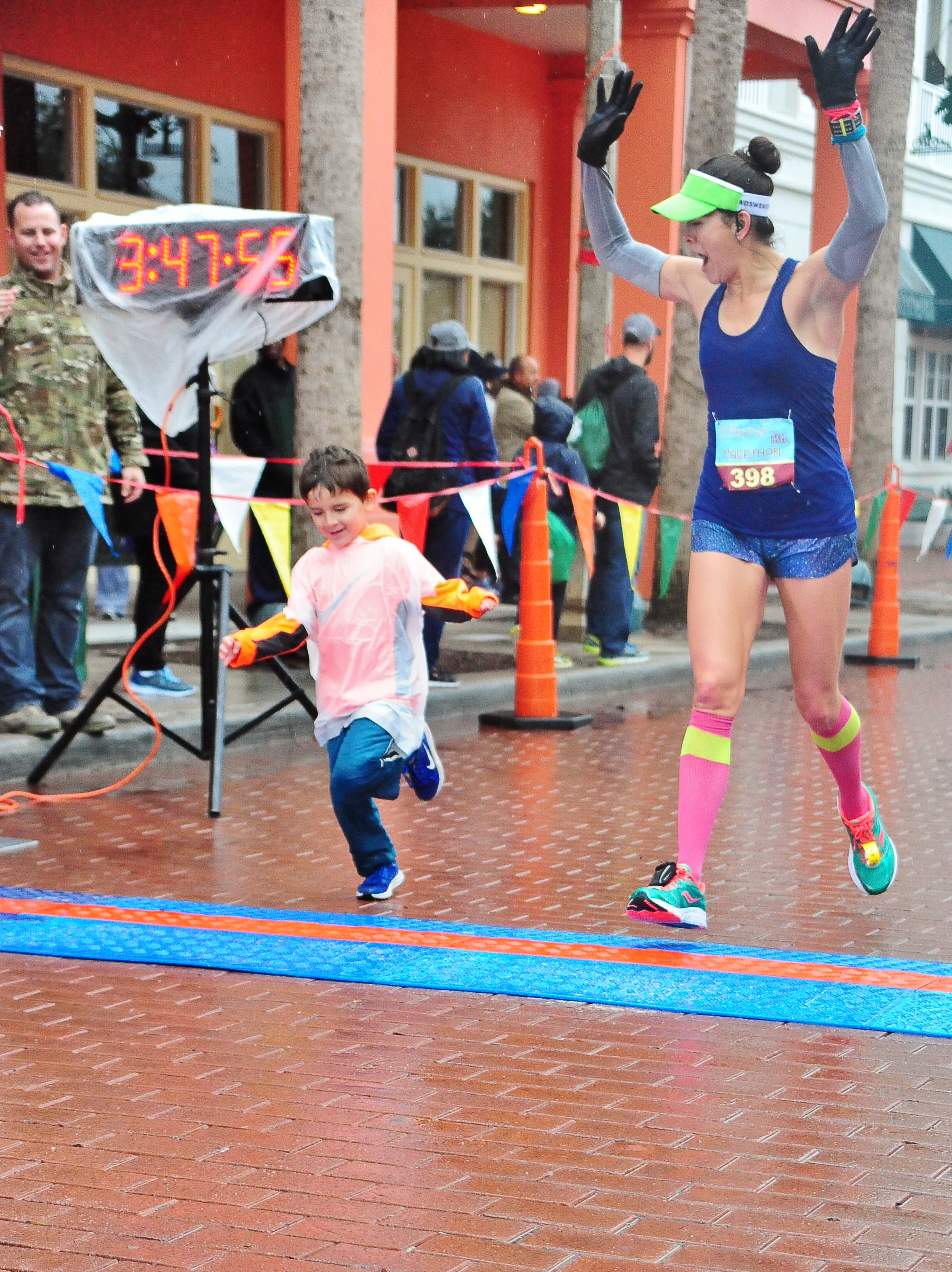 While Christina's marathon training is just beginning, she already feels this experience is different from previous marathons. She explains, "I have never run for a charity. In all the marathons I have run, I always ran to PR or to pace. The goals were more internally focused. This is such a different experience. It is such a calling to do this fundraising and do it right."
Christina adds, "I have had friends running for charities before. I used to donate and support them, but now I really 'get it'. I understand why people get so much more out of an event and why they are so much more emotional about an event."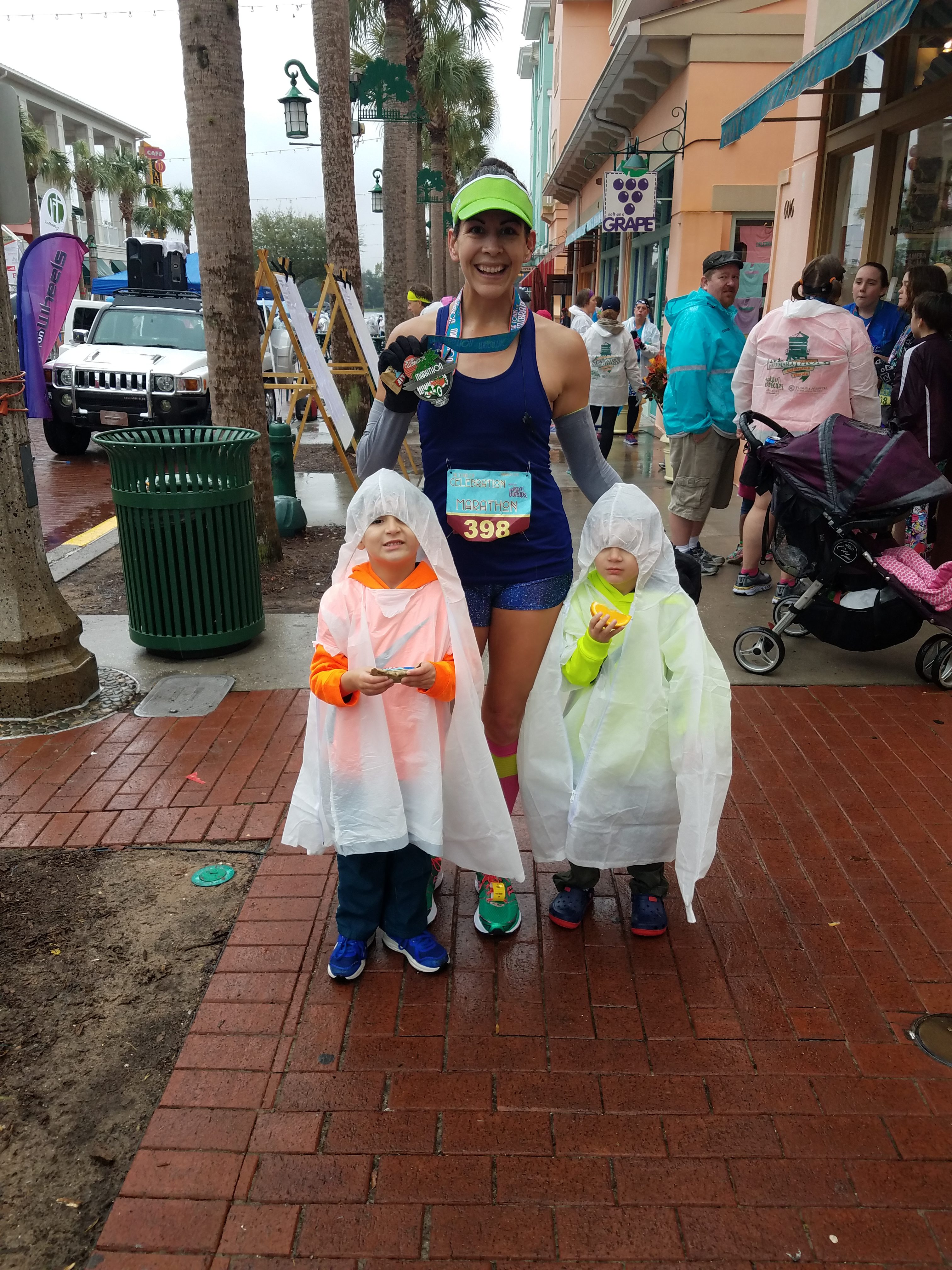 On October 1st, Christina will run the Twin Cities Marathon for Project Purple and her father will be with her every step of the way. "He is always with me, whether it is a 5k, triathlon or marathon. I feel his pride. I think he would feel very proud of everything my brother and I have accomplished since his passing. He was such a hard worker and even until the end, he always told us, 'You finish things and give it your all.' I try to apply that to everything I do in life."
To read Christina's blog which is full of great training tips, click here HERE.
To donate to Christina Wood's Project Purple Twin Cities Marathon fundraising campaign, click HERE.