When Sami Mansfield embarked upon her career as a Personal Trainer 14 years ago, she never imagined she would find her ultimate passion in working exclusively with cancer patients. Today, working with this population is her professional focus, as she leads programs exclusively for cancer fighters and survivors in the Kansas City area. While the program's original goal was to help cancer patients regain strength and physical well-being, Mansfield has found the benefits of exercise go further than she originally anticipated. Her exercise and wellness program gives patients back their self-confidence and restores hope to their lives.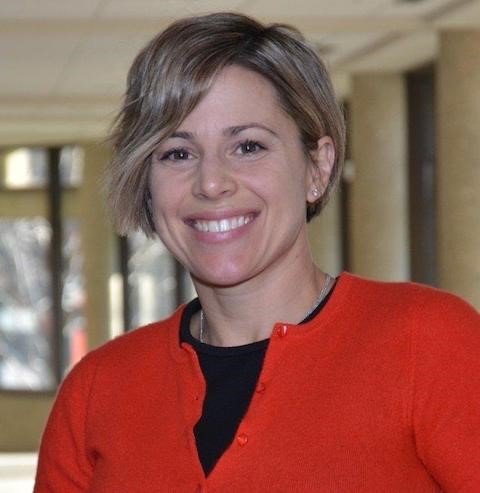 Sami Mansfield, Personal Trainer
After completing her Bachelor's Degree in Minnesota, Mansfield moved to Kansas City, Missouri. In college she had taken courses in exercise physiology and nutrition and decided to dive into the world of personal training. She took on a full-time position working in an area health club as her first position in the health and fitness world.
Five months into her career as a Personal Trainer, Mansfield had her first cancer patient as a client. That was a life-changing experience for both of them. Mansfield says, "I was either naïve or bold to think exercise was the best thing for her." As it turns out, she and her client learned important lessons from one another.
Inspiration from a Cancer Patient
That first experience working with a cancer patient inspired Mansfield to follow a new career path. She recognized what an important part of the healing and recovery process a wellness program is for those with a cancer diagnosis. Mansfield developed her own comprehensive wellness program for cancer patients and soon took her message out of the health clubs and directly to the medical milieu. She contracted with local cancer centers to help them create their own cancer wellness programs from the ground up. Now she works with local hospitals in Kansas City and also helps clients through her own business Cancer Wellness for Life (https://www.cancerwellnessforlife.com/)
Teaching Patients What they CAN Do
Mansfield believes it is important for her to help cancer patients learn what they can do physically. She believes the clinical side of cancer treatment has become a lot about what patients should avoid or should not do…the 'don'ts' as she calls them. She creates personal exercise programs for her clients and also helps connect them with much-needed resources in the community. She believes it is critical to look at each patient's need and to integrate nutrition and the mind-body connection into any program for cancer survivors.
Because cancer patient's bodies are battered by surgery, chemotherapy, radiation and/or other treatments, Mansfield has learned that many of her clients come to her lacking confidence in their bodies. She says, "A lot of my patients, particularly pancreatic cancer patients, struggle with delayed effects from their treatment, such as neuropathy, scar tissue from radiation and surgery, etc. It is important for me to help them have some body confidence. They are so scared when I first see them because they have lost confidence in their bodies. When they turn the corner and believe in themselves again, it is crazy how much different they are."
Pancreatic Cancer
Mansfield has developed a recent interest in working with pancreatic cancer patients. The surgeries pancreatic patients must endure and the chemotherapy and other treatments they face are extremely taxing on the body. She refers to cancers such as pancreatic cancer as the 'forgotten groups', because patients' circumstances are often so dire. Basic survival is often the medical community's only goal and any sort of emphasis on overall 'wellness' goes by the wayside. Mansfield hopes to change this and give patients and their families a sense of hope.
Specialized Cancer Wellness Care
While some people are able to start or resume an exercise program on their own while managing cancer, others need the guidance and reassurance which comes from working with a professional. This is where Mansfield's expertise comes in. She helps her clients realize just what they are capable of accomplishing and adjusts their regimen according to their own needs and limitations. She encourages them to focus on building their strength, which helps prevent the dramatic weight loss and muscle wasting often associated with cancer and cancer treatments. Mansfield likens the multiple, intertwined challenges of working with cancer patients to 'unraveling a ball of yarn each day.'
CrossFit
Mansfield started exercising as a teen to help burn off her own seemingly limitless energy. She eventually started competing in triathlons. While she loves the competition, she found the time involved in training overwhelming. She soon found her way to a CrossFit gym and discovered her true passion. At CrossFit, she loved seeing herself make consistent progress from workout to workout. She found she could go run five miles easily even though she was not doing running specific training and she could fit the workouts into her already busy schedule. To this day, CrossFit is Mansfield's workout of choice.
Mansfield Helps her Patients 'Build'
Mansfield decided to pursue certification so she could lead CrossFit classes. She approached the owners of her gym, CrossFit Memorial Hill, and asked if she could start a class for cancer patients. The owners readily agreed. Mansfield now teaches eight week sessions that are filled to capacity. When her class first convened, most of the patients did not know how to do a simple squat. She immediately began working on functional strength, which lead to amazing changes for her class participants, both physically and emotionally. Mansfield's class participants track various measures of fitness throughout the eight week process so they can see the positive changes the program has on their overall health.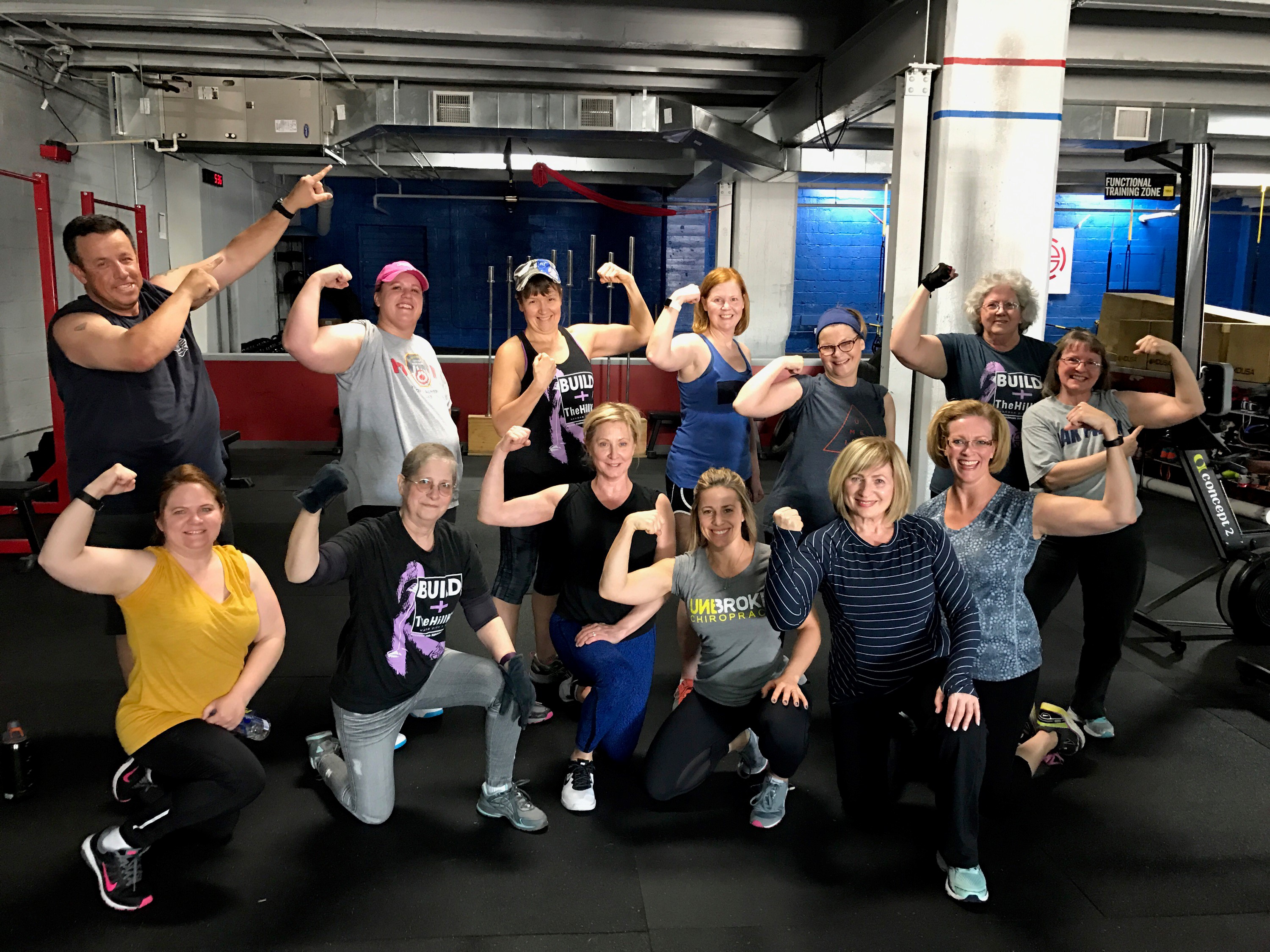 Reaching out to a Broader Audience
Mansfield also provides online coaching for people she cannot meet with personally, opening up her services to a much broader audience outside of the Kansas City area. She recognizes patients' needs for wellness programs are going unmet around the country. She hopes to help as many patients as possible."Personally, exercise is my wheelhouse. I want to offer the tools and resources to meet patient's physical emotional needs. We beat cancer patients up physically and we don't do anything to bring them back. I want to change that. I want to provide guidance for what you CAN do, not what you can't do."
Sami Mansfield plans to save the world one cancer patient at a time.
Look for future articles featuring wellness tips for cancer patients and survivors!
For more information about programs Mansfield offers, click HERE