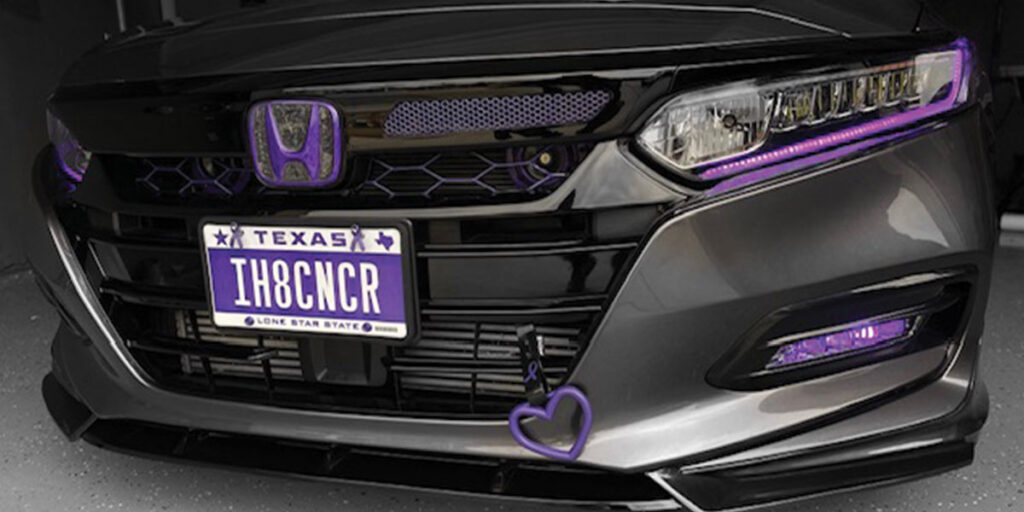 Chirstopher Jenkins lost his grandmother to pancreatic cancer in 2008. Christopher was serving in the military at the time and didn't hear the news until he returned from a tour in Iraq.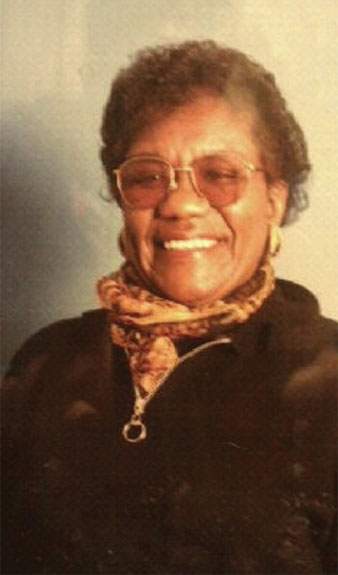 'She kind of tried to keep if hidden from the family," he said. When he came home, he went along with her to get treatment in North Carolina. "When they went in, they saw it had spread to her liver, and they couldn't do anything."
When Christopher had to go on another tour, his aunt and father kept him up to date on his grandmother's health. However, when her health worsened, he was allowed to return home to be with her when she passed.
"My grandmother was like my mom," Christopher said.
Last year, he decided he wanted to make a difference and spread the message so people would start getting tested early.
"I've always liked working on cars," he said. "I've done lots of post-consumer stuff."
Christopher started working on a Honda, customizing it to have purple headlights, ribbons instead of the Honda logo, and a custom plate that reads "IH8CNCR." He says he doesn't just do it for his grandmother, but also for her sister, who also passed due to pancreatic cancer, and his own mother, who is currently in remission for breast cancer.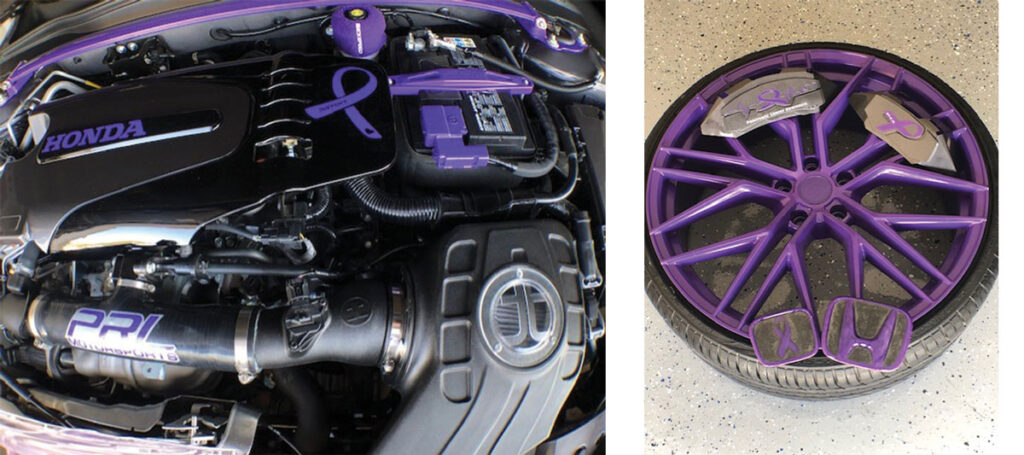 "It's about the bigger picture of cancer, period," Christopher said. While the car is currently in the shop, he said that once it's out and he can start bringing it to shows, any prize money he receives will go towards cancer research.
'I dedicate my cause to my grandmother, because she was my rock," he said. "I wouldn't be where I am without her.