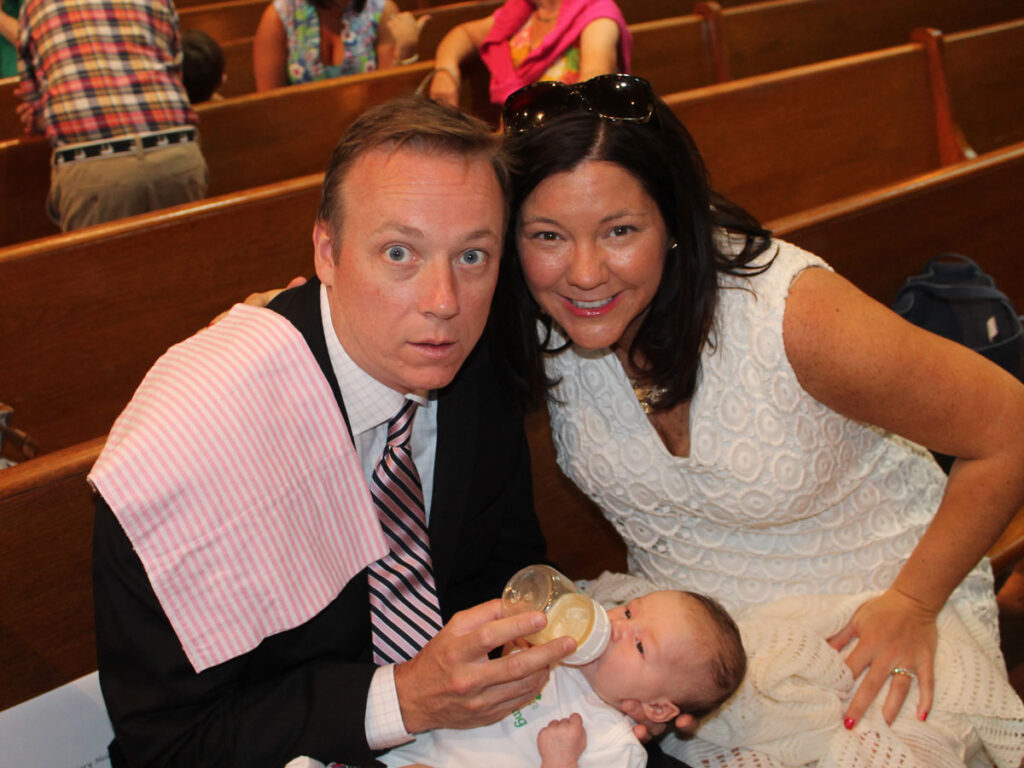 "I joined the Project Purple advisory board in 2017 and just this past year I moved up to the executive board," Kathleen Balducci said. Kathleen, alongside her mother, is the primary organizer of the Horner Hustle, a 5K run started in memory of her brother-in-law Mike Horner.
Mike was diagnosed with pancreatic cancer in 2015. Mike was married to Kathleen's older sister Heather, and their daughter Mary Helen was born shortly after his diagnosis. Kathleen and her younger sister Kelly decided to run in the Chicago marathon for Project Purple in his honor, but he
passed before the marathon.
"We tried to think of a fun way to support him," Kathleen said. "But it ended up being in memory of him." After this, Kathleen became much more involved in the organization, eventually starting the Horner Hustle in 2017.
Kathleen and her mother Mary Kate, who she describes as her "right hand," do all the coordination for the event, including getting sponsors involved. As the flyer for the event says, "As part of Heather's promise to Mike, she is committed to teaching Mary Helen the power of family, friends and community."
"Mike always said that after his diagnosis he felt the support of family and friends," Kathleen said. "He wanted to make sure his daughter would know and experience that community feel."