Delaney Pals watched helplessly from afar for much of the two years as her Uncle David Kostolansky battled pancreatic cancer. David's strength in the face of the illness which ultimately took his life inspired Delaney tremendously. She was also in awe of his wife and three daughters, who always maintained a sense of hope and a positive attitude. Delaney was away at college while David battled his illness, and she always wished she could do more to help and support her extended family. When she discovered Project Purple, she knew she had found the perfect way to do something meaningful in her uncle's honor.
The Kostolansky and the Pals families are very close-knit, and Delaney and her cousin, Megan Kostolansky, have a tight bond. One grade ahead of Megan in school, Delaney spent a lot of time with the Kostolansky family as a child. In addition to seeing each other at family events, the cousins also faced off on the soccer fields in the Chicago area. "I was the closest cousin to Megan and stayed at her house a lot growing up," Delaney explains.
David Kostolansky
Delaney remembers lots of good times at gatherings with the Kostolanskys. David was a particularly fun relative to have around. He told jokes and made everyone laugh. When the family would tailgate at a college football game, Uncle David played games with the kids to keep them entertained.
David even gave Delaney a poster of himself to hang in her dorm room when she headed off to college.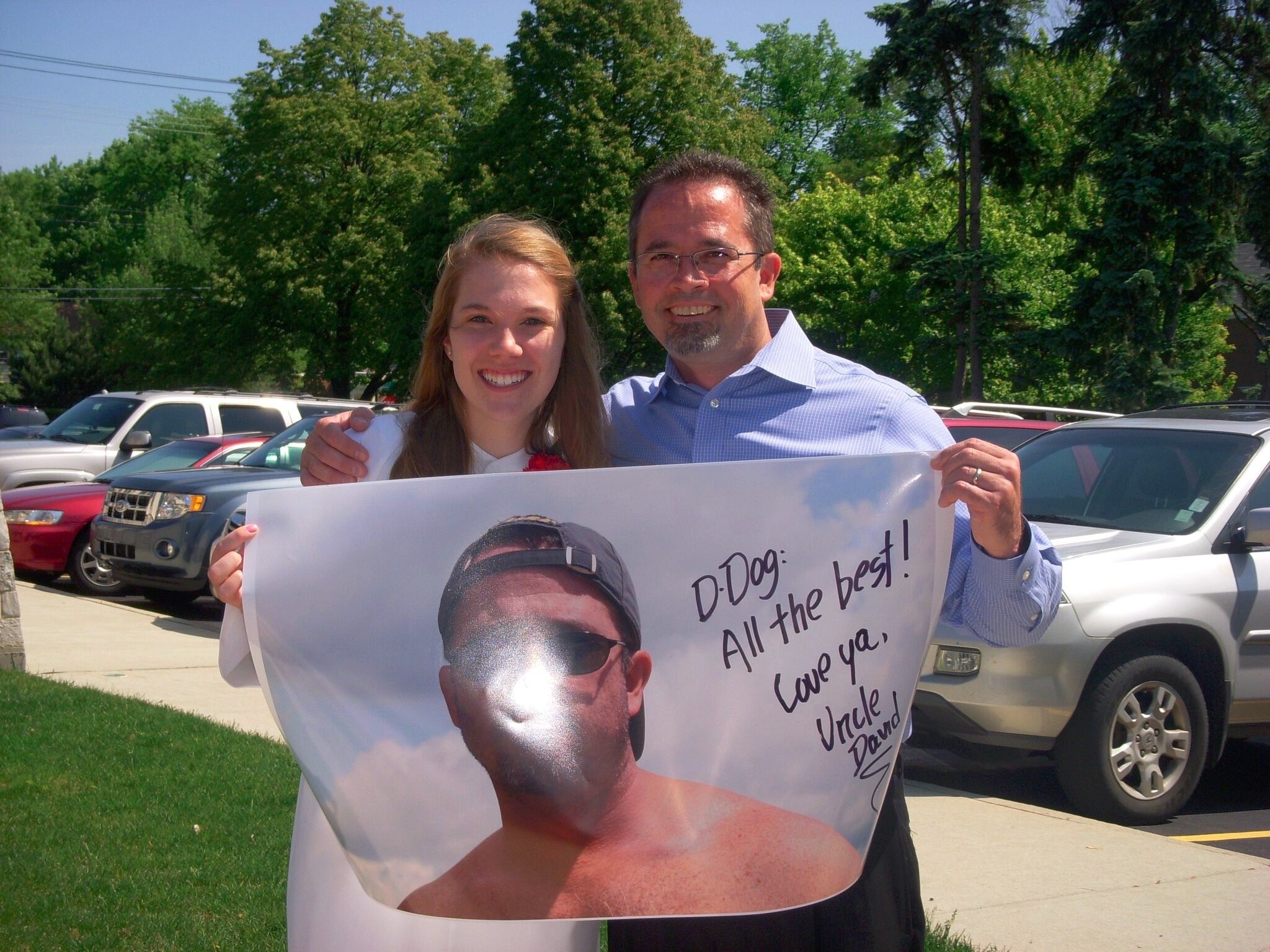 When Delaney was an 18-year-old freshman at Colgate University, she received a phone call from her parents. "My parents called me and told me Uncle David had pancreatic cancer. I knew the cancer was bad, but I didn't know what being diagnosed with pancreatic cancer really meant. I started researching it, which my parents told me not to do." She soon learned that only 8% of those with pancreatic cancer survive for five years.
Delaney Pals Inspired by Kostolansky Family Strength
The abysmal survival rates for pancreatic cancer were shocking, but Delaney was incredibly inspired by how Megan and the Kostolansky family handled David's illness. "The Kostolansky family was so strong the whole time. They were so positive and they never let what you read online affect them. So, I tried to emulate their positivity."
Delaney was particularly inspired when her cousin Megan ran the Chicago Marathon last year with the Project Purple team in honor of her father. Unfortunately, by October, 2016, David Kostolansky was gravely ill. He passed away just ten days after the Chicago Marathon, on October 19th, 2016, leaving behind his wife, three daughters and extended family.
Marathon Running
Now 21 years old, Delaney's 'bucket list' includes the Chicago Marathon, which is her 'hometown race'. Delaney says, "If I ever ran a marathon, it was going to be Chicago." She was not sure, however, if her body would be able to handle the full marathon distance.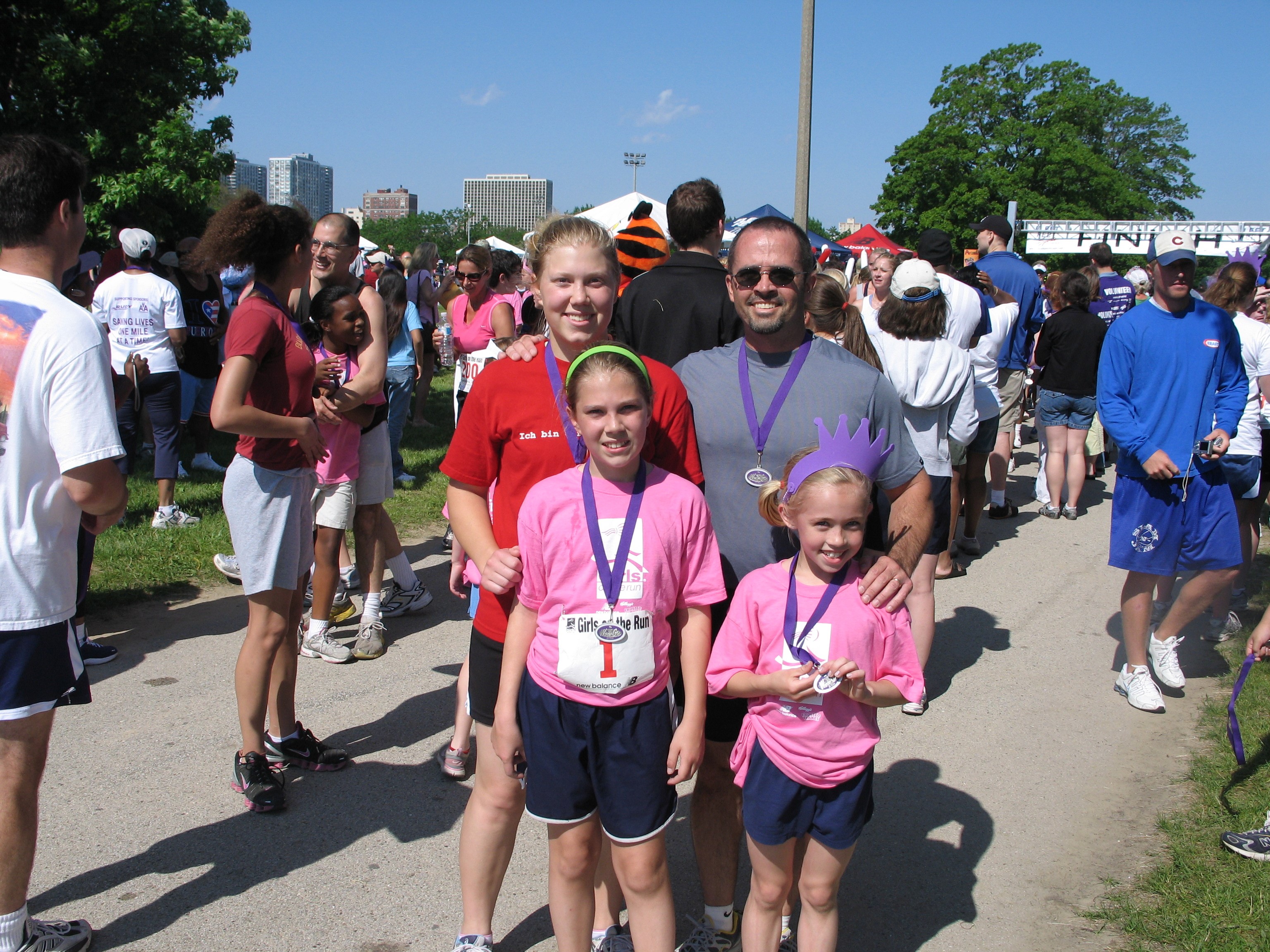 Years of competitive sports, including skiing and soccer, took a toll on her body. Delaney's knees hurt from all of the stress of high intensity activity. She had surgery on both of her knees while she was still a high school student and thought distance running would be out of the question. Still, she was intrigued by the marathon. She hoped she could run Chicago some day and she knew she wanted to run it in her uncle's honor. When Delaney trained for and ran the Rock and Roll half-marathon in New Orleans last year, she found that training for races actually helped to strengthen her knees.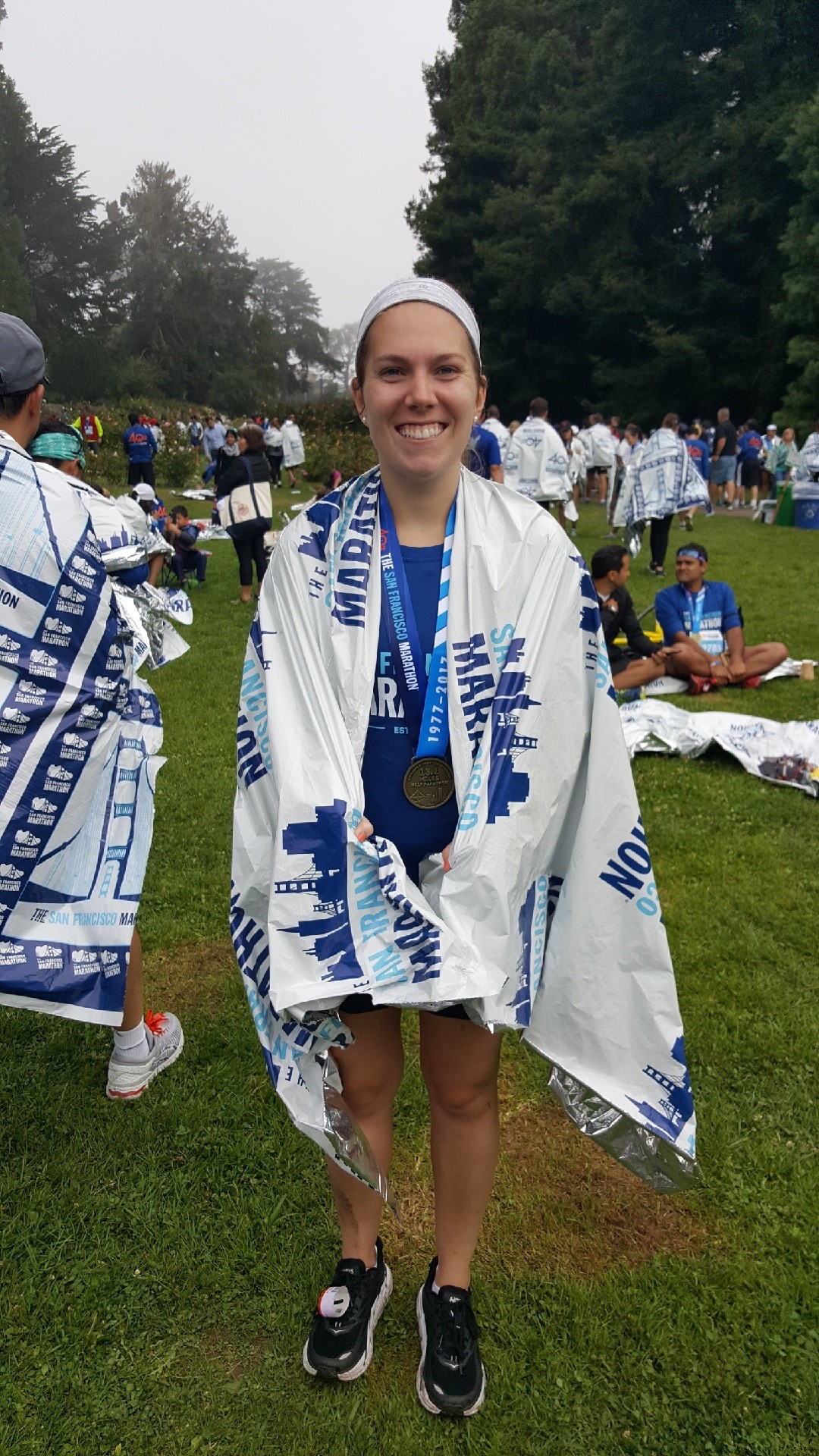 Project Purple
After deciding her knees were up for the task, Delaney signed on to run the Chicago Marathon with Project Purple. Recently, she went to San Francisco and ran the half-marathon while her sister, Tessa, ran the full with the Project Purple team. During the race, Delaney was blown away by the support of the running community. She explains, "I tripped on the course and at least six people stopped to see if I was OK. It was absolutely amazing."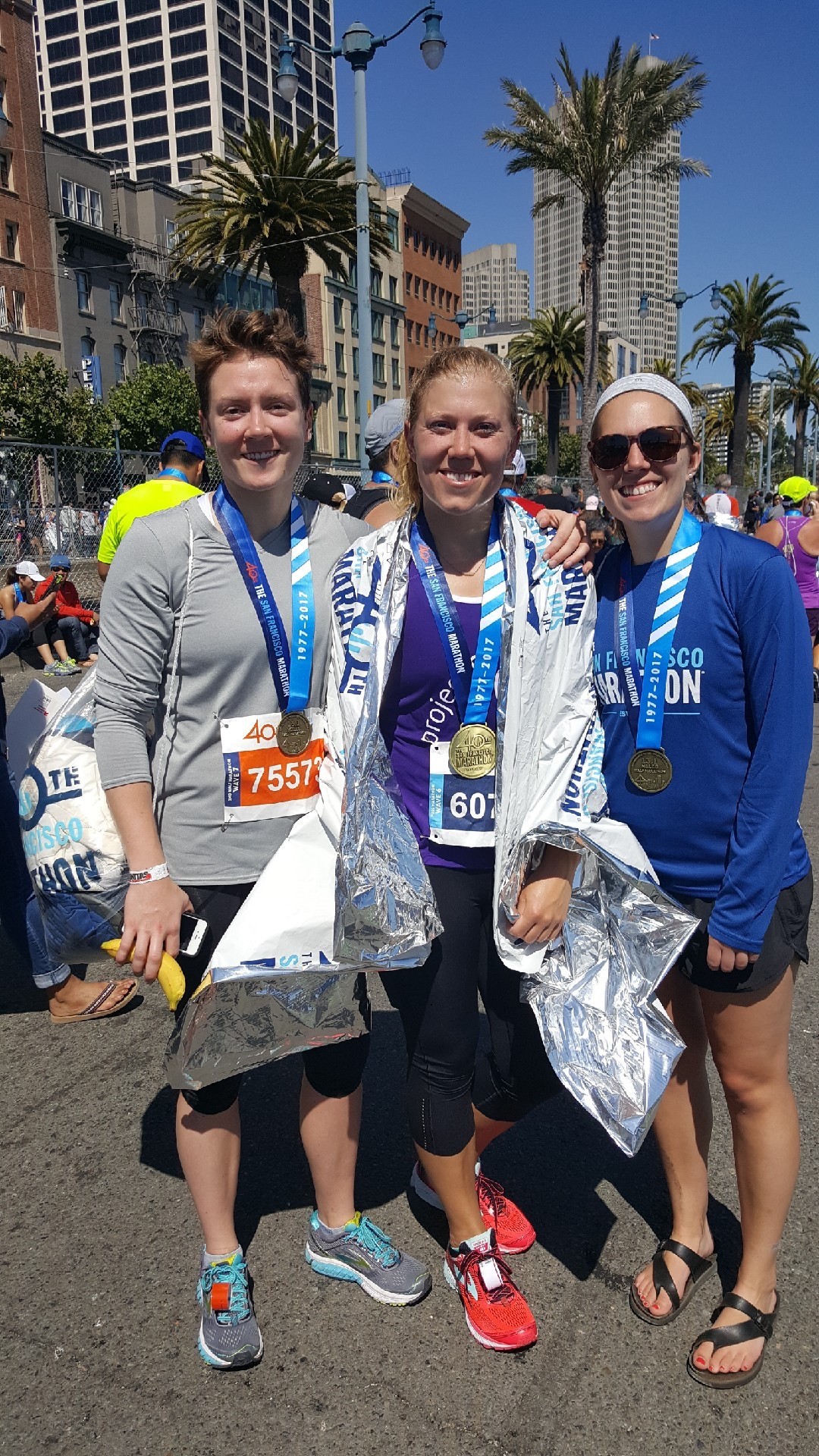 As Delaney trains to run the Chicago Marathon, the support of Project Purple and the running community keep her motivated. She says, "I post a picture on Instagram and immediately get tons of comments of support. The running community and Project Purple are incredible. It is a whole new community that I never knew existed before, but it is amazing the support I get. Everyone is so supportive and they provide an amazing reminder that I can do this. I can fundraise for pancreatic cancer while supporting the Kostolansky family as a whole."
To make a contribution to Delaney Pals' Project Purple fundraiser, please click HERE