Mariana Pantelidis started running with her dad, James, when she was just seven years old. "My dad started taking me to the annual Brooklyn Turkey Trot at Prospect Park. We would go do our five mile runs together," Marianna recalls. Inspired by these early experiences with her dad, Mariana fell in love with running. Over the years, she watched her father finish 12 New York City Marathons and one Boston Marathon. As he now battles pancreatic cancer, Mariana will run the New York City Marathon, her first, in his honor.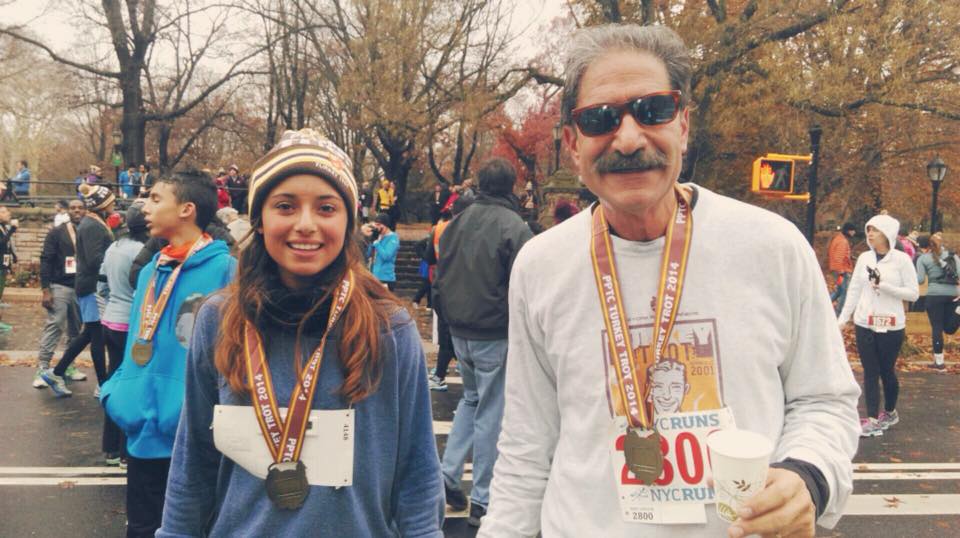 Running With Dad
Born and Raised in Manhattan, Mariana joined the school track team in fifth grade. She continued running track through high school graduation. As a freshman at Boston College, running became 'serious therapy' for her. "Being away from home was hard. Once that college transition started, running became therapy for me. I was running almost every day. I called my dad and said, "Honestly, I really love it. I have to do a marathon."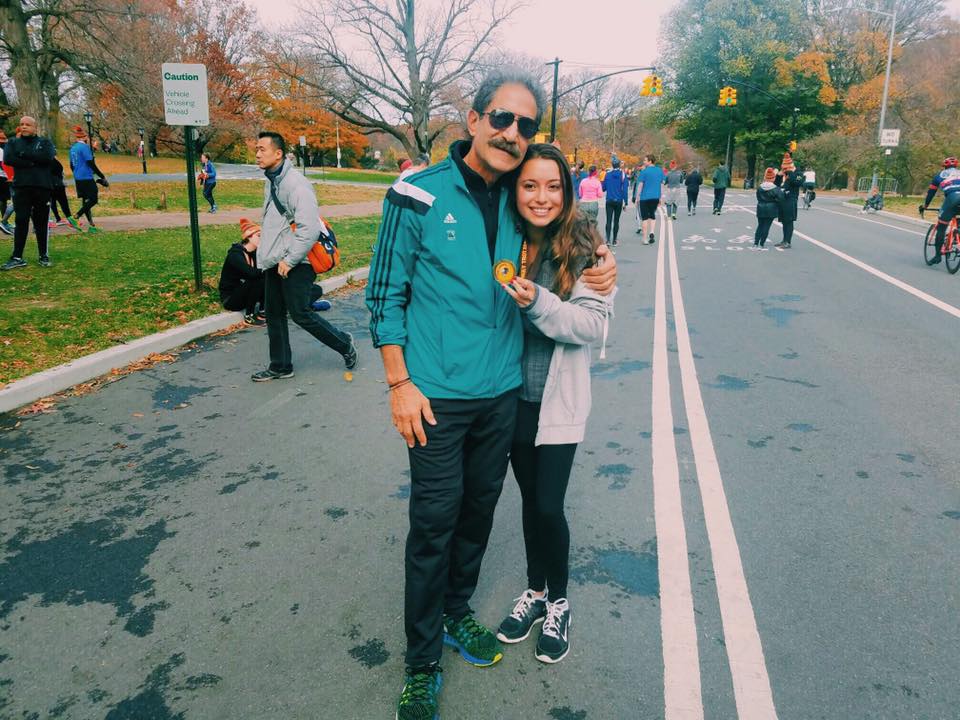 Mariana had hoped to run the New York City Marathon with her dad that year, but was unable to get a race number. Then, she registered for the Boston Half-Marathon, but got injured and could not run. She had to temporarily put her marathon dreams on hold.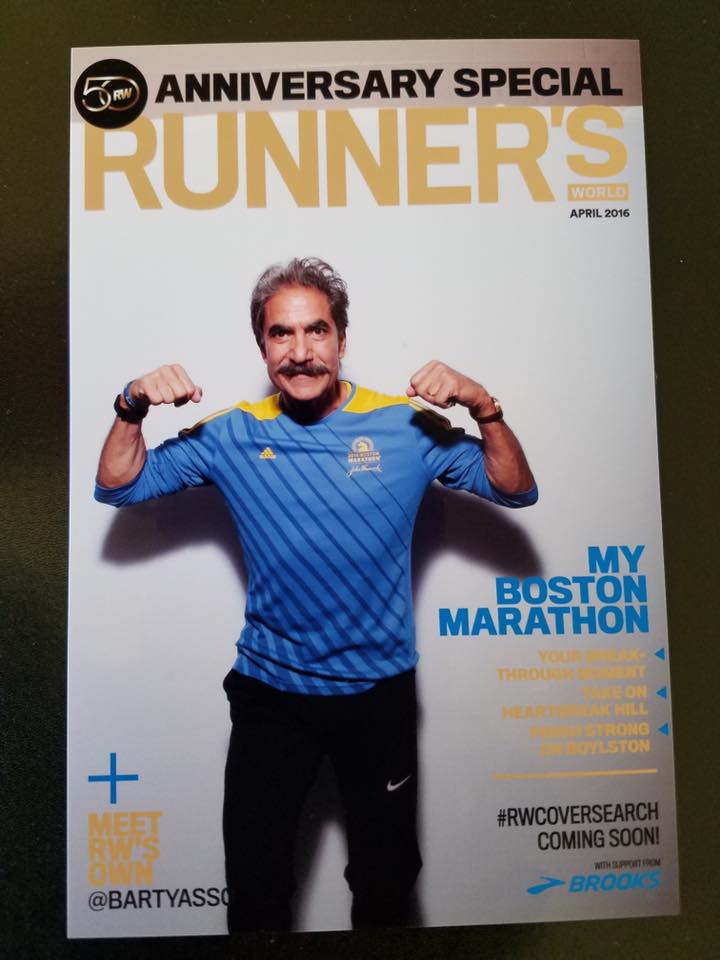 Shocking News From Afar
Now a rising senior in college, Mariana spent her spring semester of her junior year in college on a term abroad in Florence, Italy. Her parents called her in early March with shocking news. Her father, James Pantelidis, was diagnosed with pancreatic cancer.
During a trip to visit colleges with Mariana's younger brother, James ended up in the Emergency Room with stomach pains. He was initially diagnosed with pancreatitis but Mariana's mother insisted he get a second opinion. When James went to Memorial Sloan Kettering, imaging showed he had pancreatic cancer.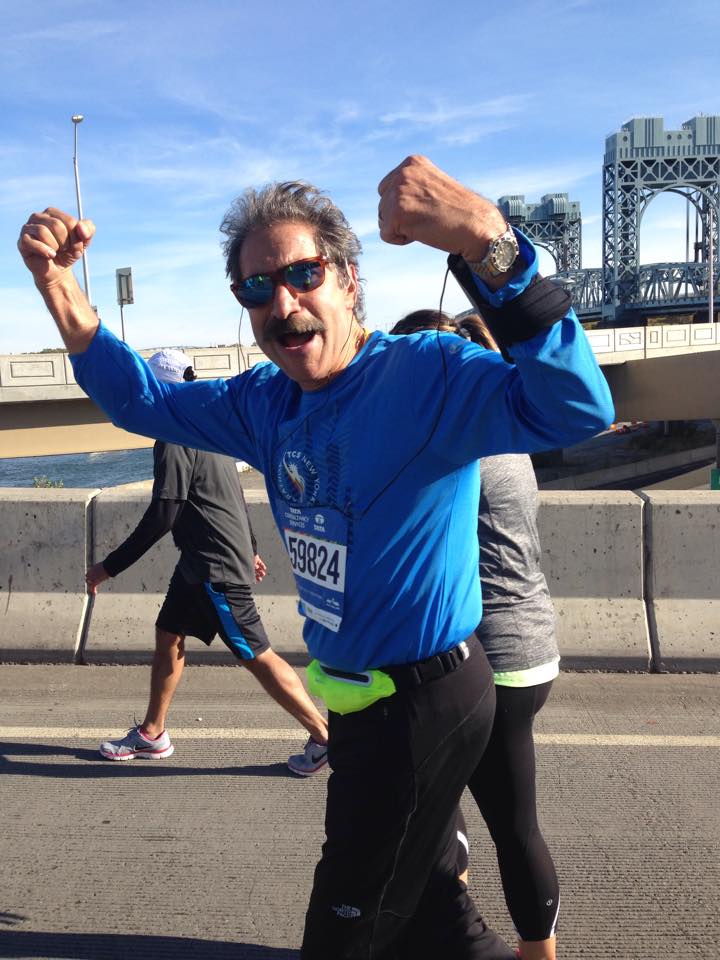 Mariana was horrified by the news. Fortunately, she was able to return home over her spring break to spend some time with her family and try to make sense of what was going on. "No one in my family had cancer before, so to see the stats for pancreatic cancer was shocking," she says.
Treatment Begins
After visiting her family, Mariana returned to Italy to finish her term abroad. James started treatment for his pancreatic cancer immediately. The goal was to shrink his tumor enough so he could have potentially curative surgery. After his first FOLFIRINOX treatment, James developed an intestinal blockage. He had to have emergency surgery to remove part of his large intestine. Despite the serious nature of his surgery, James recovered enough to continue his chemotherapy treatments.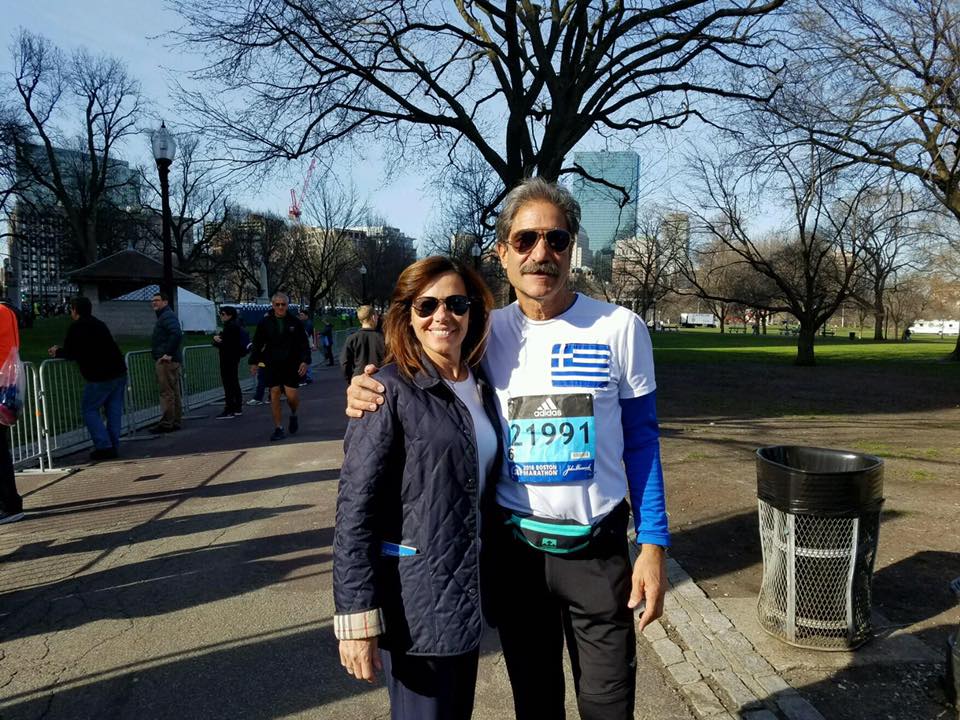 After James' third treatment, Mariana was able to return home to be by his side. Watching her father battle pancreatic cancer inspired Mariana to revive her marathon goal. She decided she wanted to run the New York City Marathon in her dad's honor. She chose that particular race because she felt it was 'his' race. When she shared the news with her dad, he was ecstatic.
Mariana Pantelidis signs on with Project Purple
"I knew I wanted to run the marathon and I knew I wanted to do it for pancreatic cancer awareness. I had previously seen Project Purple and knew they had people who ran the New York City Marathon for them," Mariana explains. She did some research into the charity and decided to sign up to run with the team. "I love Project Purple's goals and love the cause. When I contacted Project Purple, the response was awesome. I was contacted personally by (founder) Dino Verrelli. In huge foundations, you can get lost, but Mr. Verrelli emailed me personally. He reassured me that Project Purple was there for us and cares about my dad and others inflicted with the disease. The love and support that Project Purple has shown my family is insurmountable."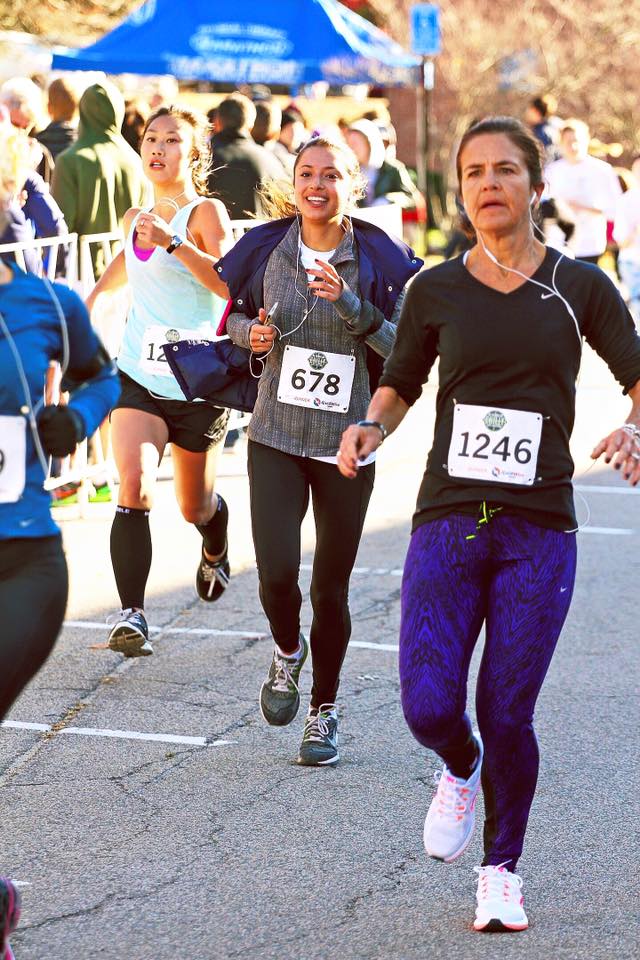 James Pantelidis
James is an extremely energetic, healthy man who runs a real estate company with his two brothers. Mariana says, "My dad is a one-of-a-kind guy. There is nobody out there like him. He is the most outgoing, friendliest guy I know. When we were younger, my siblings and I wanted to hang out at home with our family because our dad's friends were always around. He loves to have fun and has the biggest heart."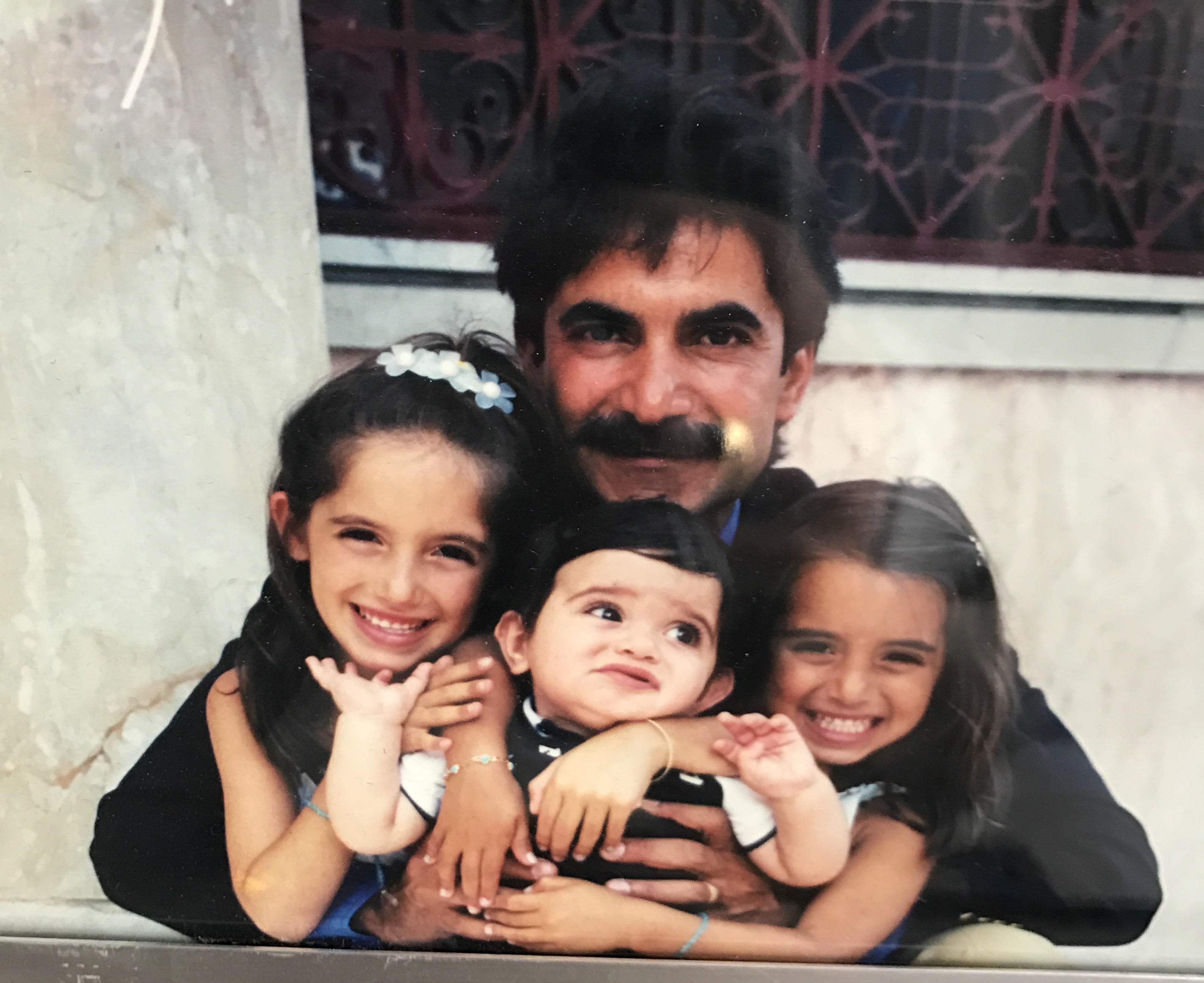 Mariana comes from a very large, loving Greek family. The Pantelidis family is very involved in their church and James is a man of great faith. Mariana adds, "He comes from this huge Greek family and he always cares about everyone else before himself."
Now the Pantelidis family is receiving an outpouring of kindness from their community. "The love and support we have received due to my dad's diagnosis is amazing. It has brought us even closer together than we were before. It is like my dad has a whole army behind him!"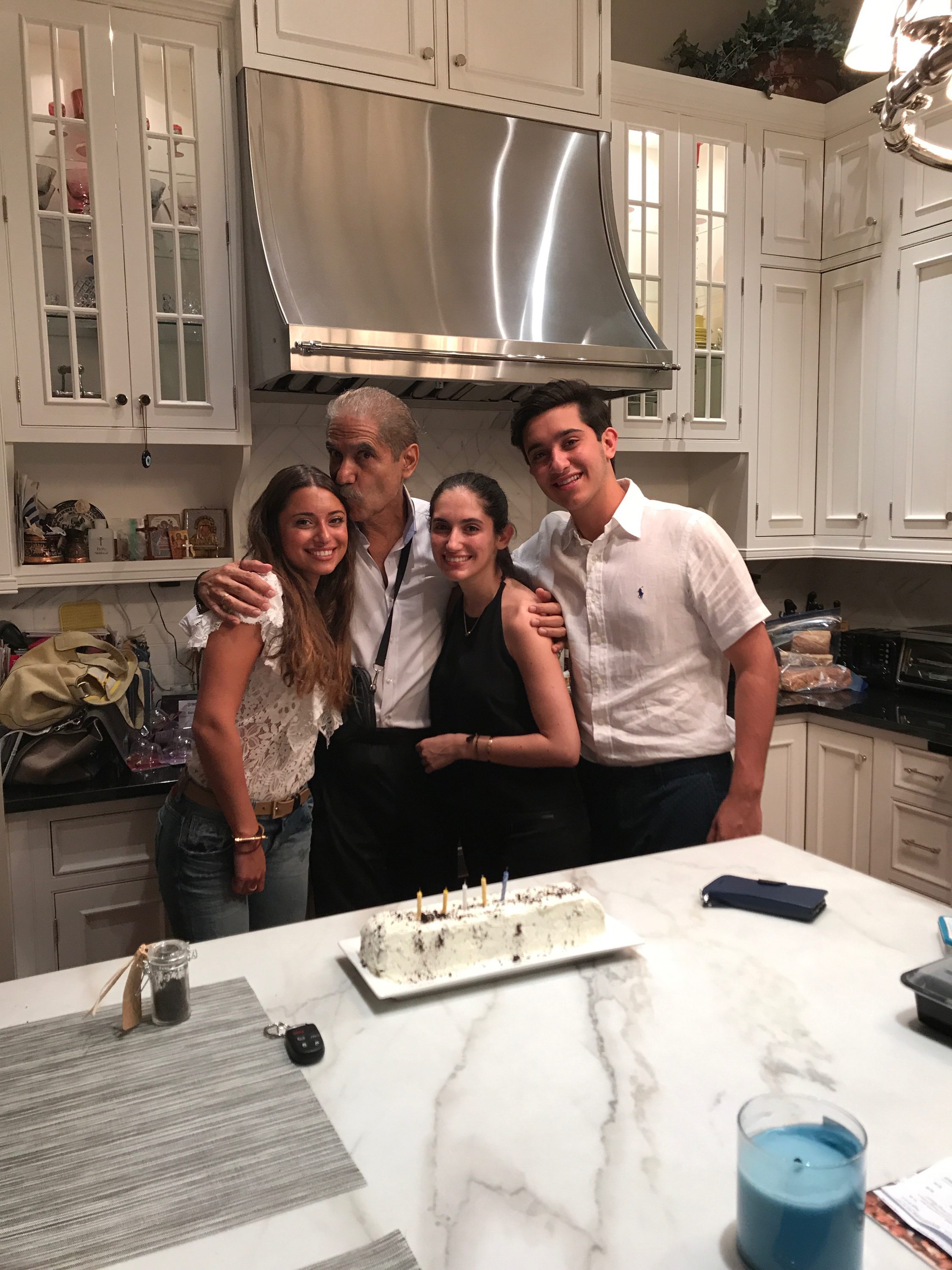 Treatment and Surgery
James ultimately finished eight FOLFIRINOX treatments. Despite the complications early on, he responded well to his treatments. Mariana says, "Even his doctors are surprised by how well he has responded to treatment. He has been through a tremendous amount in the last few months but he is doing well. My dad works out and he goes to the office while receiving chemo. He hasn't let it slow him down in the slightest. He considers himself to be very lucky and blessed."
The family collectively held its breath for a while as they waited to learn whether or not James would be able to have surgery. Thankfully, it appeared the chemo did its job. On July 24th, 2017, James had a distal pancreatectomy.
Mariana says, "Everything went really well and the surgery was better than expected. He's been recovering the past few days and he's making a lot of progress! He's been on his feet and fighting through the pain. Between the chemo treatments and surgery, my father lost 20 pounds. He is now on a special diet and is slowly putting the weight back on. James was released from the hospital Sunday, July 30th, six days after his surgery."
"
Project Purple wishes James Pantelidis well as he recovers from surgery and chemotherapy!
Please make a donation in support of Mariana Pantelidis New York City Marathon run with the Project Purple team. Click HERE