In 2016, Megan Kostolansky ran the Chicago Marathon for Project Purple. She raised an amazing $19,350 in honor of her father, David Kostolansky, who was fighting pancreatic cancer. Just days after Megan finished the marathon, her father passed away. Even though the recent loss of her father has been extremely difficult, Megan will be running for Project Purple again in 2017. This fall she will run both the Chicago Marathon and the New York City Marathon in honor of her father's pancreatic cancer battle.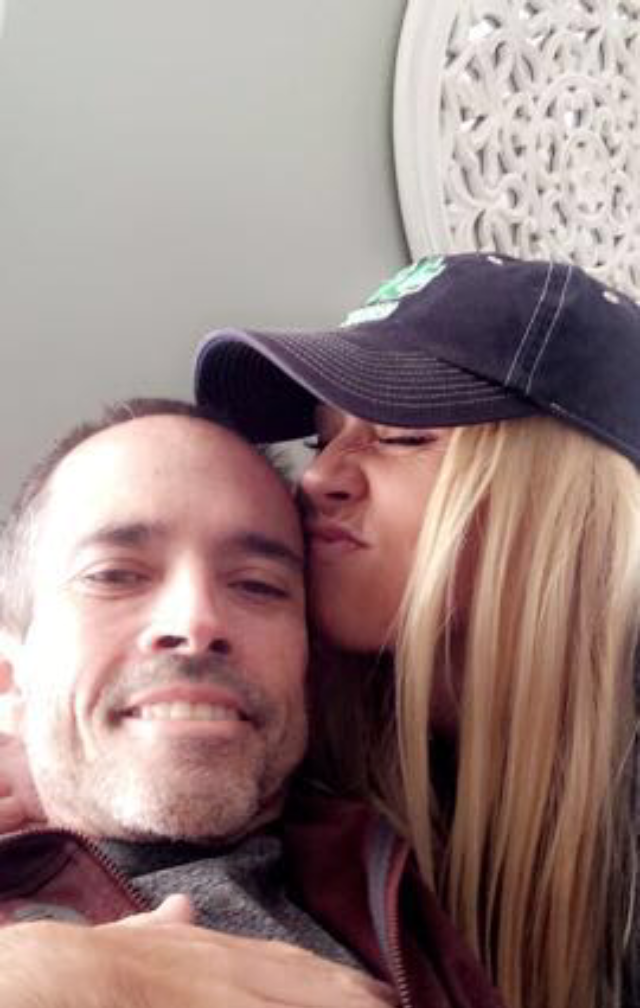 David Kostolansky
David first learned he had pancreatic cancer in 2014. Fortunately, he was physically strong enough to endure chemotherapy and radiation. He was one of the 'lucky' ones whose tumor shrank enough to make surgical removal possible. In 2015, he underwent the Whipple procedure and was considered 'cancer free'.
Despite the fact his tumor was completely removed, David experienced significant problems following his surgery. He never fully recovered and his weight dropped to a frightening 110 pounds. In 2016, doctors determined his cancer had returned. The news was devastating for the Kostolansky family. (Read the original story HERE)
Family Matters
In May 2016, Megan came home from college for the summer. She was planning to work as a nanny which she could do while remaining close to her family. David enrolled in a clinical trial and appeared to be doing well. However, his tumor markers soon started increasing. David was hospitalized often as his illness progressed. "Over the summer he had three episodes of 105-106 degree fevers along with sepsis. He spent most of the summer in the hospital. I ended up not working and spent every moment next to my dad. I just stayed at the hospital," Megan recalls.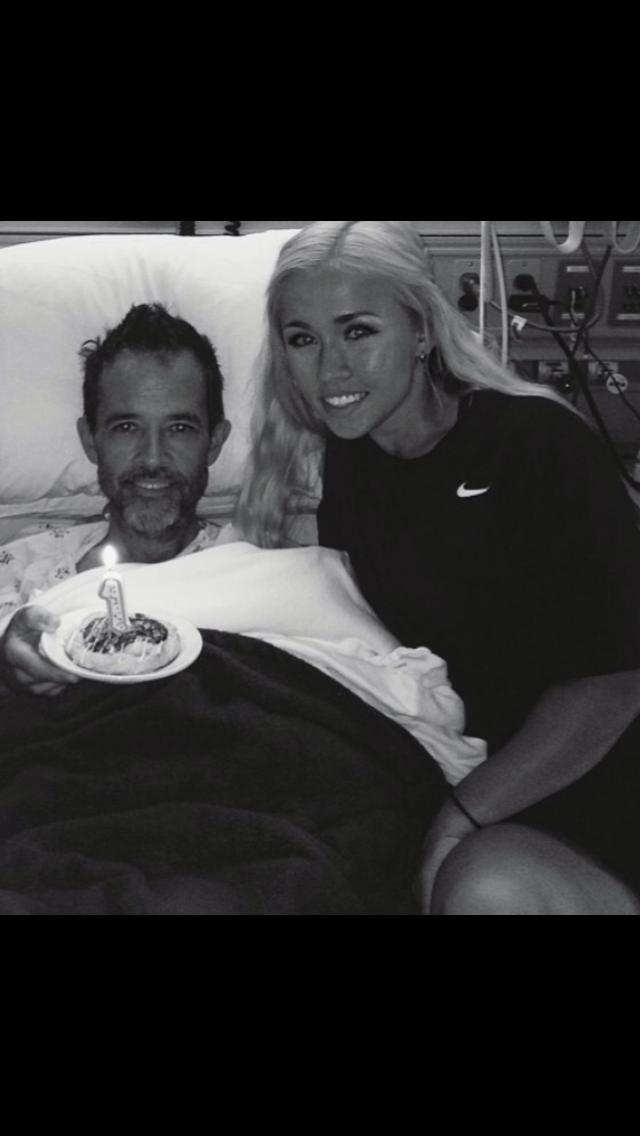 Megan Kostolansky: Homecoming for Dad
At the time, Megan had already committed to running the Chicago Marathon with the Project Purple team. Her training consisted of running the 12.5 mile route between the hospital and her home. "Everything I did revolved around him. I wanted to look back and know I have no regrets about my relationship with my father," Megan explains.
Megan knows her father must have hated being in the hospital for so long, but outwardly he was always positive and enjoyed having company visit. He fully believed he would beat his cancer.
By the fall, it was time for Megan to return to college. She was beginning her sophomore year at Notre Dame University, where she had recently transferred. Notre Dame has always been a big part of the Kostolanksy family's world. David received both his undergraduate degree and his MBA from Notre Dame and Megan's parents planted a tree on university grounds where they got engaged. David looked forward to seeing his daughter attend his alma mater and he even was able to make the trip to drop her off at school.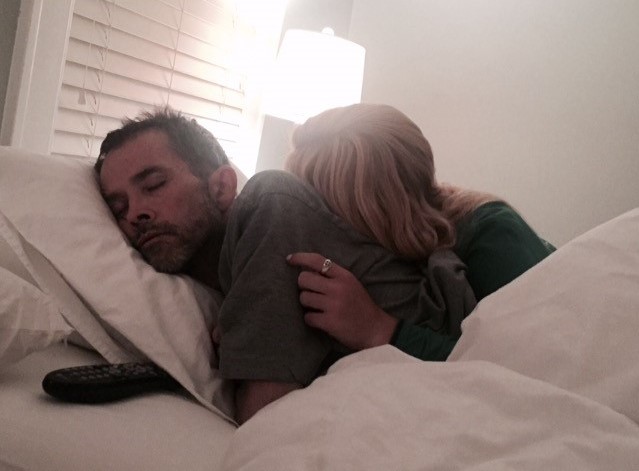 David's Declining Health
Unfortunately, that fall marked the beginning of a slow decline in David's health. He enjoyed having friends and family come sit by his side at the hospital. He did not need or want unwavering optimism. David knew he was very sick yet he fully appreciated those who came just to share some conversation and time with him.
By September, David's doctor could no longer continue to administer chemotherapy. He had simply become too ill to receive treatments. David weighed only 80 pounds and was starting to lose his memory. He now had difficulty even recognizing long-time friends. Megan came home nearly every weekend to spend time with her dad. "That's what mattered to me most. I wanted to prioritize being with my dad and our family."
2016 Chicago Marathon
Megan returned home to Chicago on October 9th, 2016 to run the Chicago Marathon. She recalls, "I was on such a high. I was so excited. There were so many things I wanted to be involved in with Project Purple but I couldn't make it work." Even though Project Purple had arranged for Megan to take part in special charity events following the marathon, she wanted and needed to go home to her dad. "Other larger charities may have been upset that I could not take part in some events, but not Project Purple. Everyone was very understanding."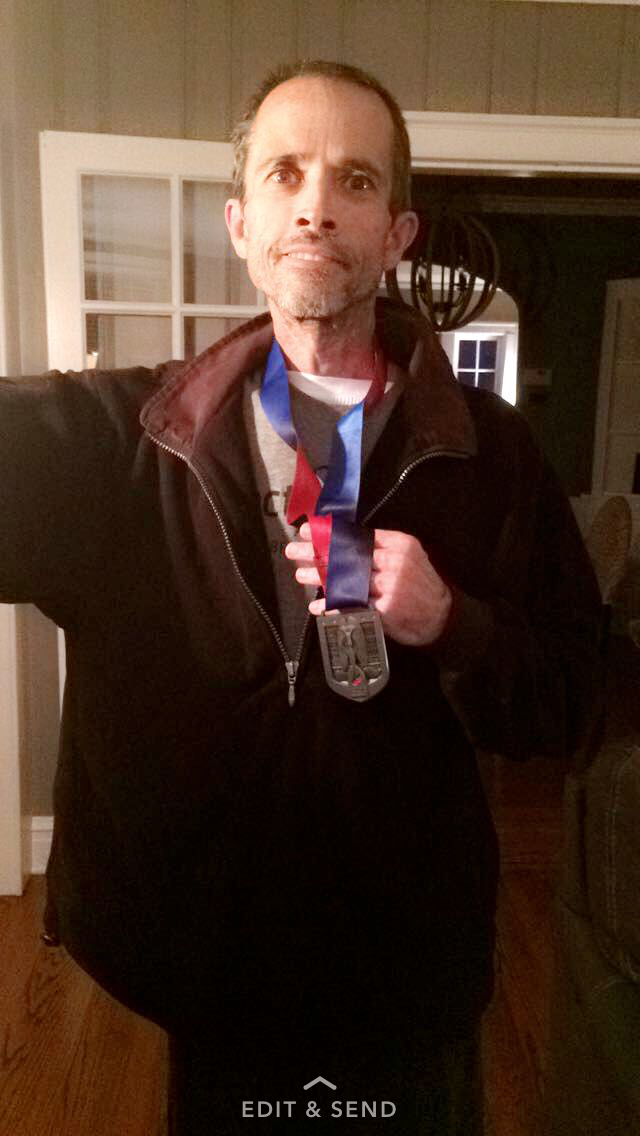 The following weekend, Megan returned home again to see her father who was now in hospice care. He passed away October 19th, 2016. Megan feels that he held on as long as he could because he wanted to see her go to Notre Dame and he wanted to be alive for her marathon finish. "I feel like he hung on for that."
Keeping Promises
Over the months preceding her father's death, Megan watched him go a little bit at a time. "It was a long grieving process before I even lost him. In the end, I was relieved he was no longer suffering. I knew I had two choices. I could either spin out of control and use his death as an excuse, or I could live to honor him instead." Megan chose the latter option.
She returned to school the following Monday and threw herself back into her life. Megan forced herself return to class, keep running and even went out with friends. She made promises to her dad that she would keep living her life and that she would always be there for her mom and younger sisters.
Megan Kostolansky Joins Two Project Purple Teams
Megan knew she wanted to do more in support of Project Purple and those who are fighting pancreatic cancer. This year she signed on to run the Chicago Marathon in October and the New York City Marathon in November, 2017. Chicago is Megan's 'hometown' race, so it means a lot to her. New York City Marathon is equally important but for a different reason. "My great uncle died of pancreatic cancer also. While he was on chemotherapy, he ran the New York City Marathon and qualified for the Boston Marathon. That was our family's first experience with pancreatic cancer," Megan says.
Project Purple: Patient Emotional and Financial Help
The Project Purple charity and its founder, Dino Verrelli, have become very important to Megan and her family. "Dino was the first person to text me after my dad died. The emotional support my family has gotten from Project Purple is so incredible. Dino checks on my family regularly. I am not just a face in the crowd." Beyond the personal relationships Megan has built through Project Purple she knows her donations are going for a very good cause. She explains, "I know where my money is going when I donate. I really appreciate the Patient Financial Aid program. There are so many people who need financial help and emotional support."
Honoring her Father's Memory
Megan knew her dad was afraid the family would fall apart after his passing, but she knew they would all continue to be strong for him. She reassured him, "You can go, dad. We are going to take care of each other. We will hold each other up." By honoring her dad's wishes, Megan will not only help hold up her own family; she will also help hold up other families who are facing a pancreatic cancer diagnosis.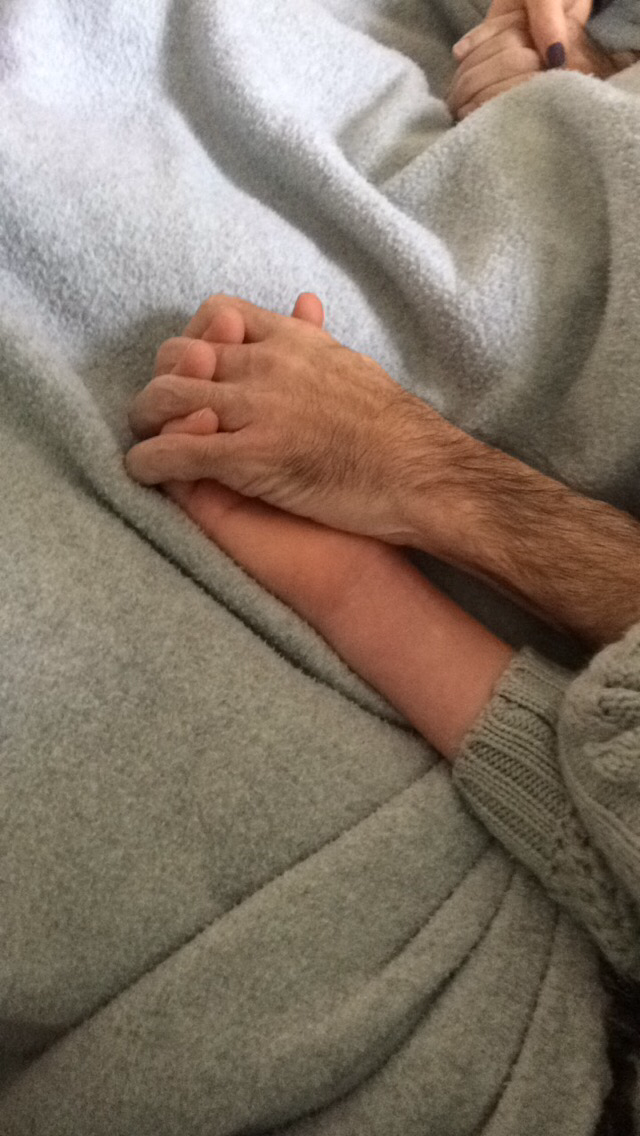 Please support Megan's Chicago and New York City Marathon efforts. The money she raises will go to help hold up those who are battling pancreatic cancer. Click HERE to make a donation today!