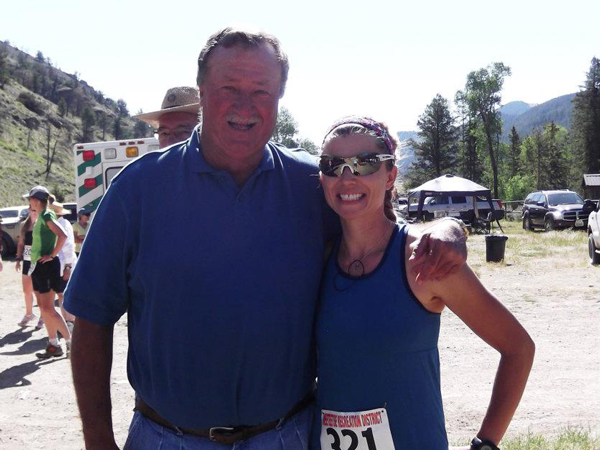 Molly Moore has raised over $10,000 for Project Purple during her preparation for the 2023 NYC Marathon. Molly signed up with Project Purple in 2019, and has been fundraising and preparing since.
"My dad had just passed after a short, intense battle with pancreatic cancer," Molly said. She said she wants to run in memory of him, since he was always supportive of her running. Her father would travel with her to all of her races, and he would even drive the course with her at his
hometown of Cody, Wyoming, giving her water and support on her route.
Molly said that she runs around five half and one full marathon each year, so the physical preparation hasn't been different. The challenge, she said, was starting out fundraising, which she began by focusing solely on social media posts.
"When I started it was kind of slow going," she said. "I was sort of stagnant at $2,000." However, after speaking with Project Purple founder Dino Verrelli, she got new ideas about who to contact and how to do it. Molly says she started emailing people directly about what she was raising money for, and that the response after that was overwhelming.
"It was a shock," she said. "And it was also really cool." "I've always been a runner," Molly said. She wants to continue running for Project Purple, as a way to honor the memory of her father and the bond they had. "He got a real kick out of watching me at the finish line."