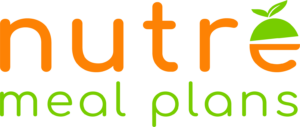 Project Purple is excited to launch a new program in collaboration with Nutré to further help our patients. In our partnership, we hope to provide healthy and convenient meals to our patients and their families so they can further focus on recovering from pancreatic cancer. This guide will answer and guide you through some frequently asked questions to help understand how to receive your meals!
Patients will receive 2 or 4 month subscriptions
based on demonstrated financial need.
Patients will place orders directly with Nutré at GoNutre.com
Patients will have their choice of meals, including gluten-free, dairy-free, nut-free, diabetic-friendly, low-sodium, low-carb, low-calorie and vegetarian meal plans!
Frequently Asked Questions
If you're receiving this and live in the United States in MA, NH, RI, CT, VT, ME, NY, NJ, or PA, you are eligible! See gonutre.com/faq for more information. You will also need to fill out and provide the attached application and include all required documents. In addition, to create your account and order meals, you must have access to a computer and email account.
You may return the application and all other documents needed via
All of our meals are always delivered fresh every week! We pride ourselves on being able to provide fresh, delicious, and nutritious meals to our clients on a weekly basis. Our packages are designed to keep your food fresh for up to a week after delivery or the Best By date on the package. After 7 days, we suggest freezing any unopened meals. Meals are pre-cooked and can quickly be reheated in a microwave, oven, or air fryer- just check the packaging label for instructions. At this time, we cannot make meals specifically for diets or allergies but do have many categories to choose from! These healthy meals include gluten-free, dairy-free, nut-free, diabetic-friendly, low sodium, low carb, low calorie (Weight Loss), high-protein, and vegetarian.
Absolutely! We give you the option every week to order the meals you would prefer! After your first week of ordering, our software will begin learning your meal preferences and will provide you with a weekly autogenerated order. You can either keep the order we have created or choose your own meals! Note: Project Purple is NOT responsible for ordering meals. You or a caretaker must complete the meal selection and ordering process each week. Patients must know and understand their own dietary restrictions. Project Purple is not responsible for the ordering, transporting, packaging or quality of any food received.
Patients will receive a 2 or 4 month subscription based on demonstrated need. Amount will be granted via a gift card, which will vary based on family size. Plans are designed to cover approximately 5 lunches per week, per person. However, patients are free to use their gift card for any variety of pre-made meals, bulk food, snacks, or drinks Nutré has to offer. Whether at home or traveling to treatment- our goal is to provide healthy and easy food to meet your family's needs.
Our system requires that a credit/debit card be kept on file upon registration of your account. This DOES NOT mean that your account will be charged. However, if the gift card balance doesn't cover the full cost of your order, the leftover amount will be charged to the card on file. You can always check your remaining card balance on the "Upcoming Orders" tab of our website.
Upon acceptance into our program, we will email your provided email address with your gift card code. You will then need to create an account online at gonutre.com to redeem your gift card code to your account balance.
You will receive a new giftcard once per month (depending on your subscription start date). When making your account, you can enter your first giftcard in the "Enter Payment Information" section. Look for the "Enter Promo Code" prompt on the right hand side. For subsequent gift cards, they can be entered in the subscription tab under "Enter Promo Code". If you encounter any problems with your code, you can call the Nutré service line at 844-466-8873.
First things first, pick one of the 3 menu options: Balanced, Weight Loss, or View All. If you do not have a preference, please click the "view all" menu. If you click the balanced or weight loss menu, that will filter the menu options just for those tags!
Pick your pack size: 5 , 10, 15, 20. After choosing the pack size, you can add snacks, chose large portion sizes etc. The pack size you order is based off your needs and schedule. (15 meal pack size being the most popular)
Add the meals to your cart to fill your pack size. Example: If you chose the 5 meal pack size, you add 5 meals to your cart.
Next page is you have the option to chose snacks or grocery items. Multiple choices from beverages, handmade sweets, nuts, cheese, and apples.
Next page you create your account with your email and password of your choosing.
Chose your delivery options: Home delivery, or chose one of our 60+ pick up locations at a discounted rate. (Mondays only)
Pay and check out! (your gift card code applies at this step)
Delivery day is based off of your zip code! We hand deliver a 60 mile radius of Peabody, MA on Sundays. We use UPS shipment to ship anywhere else in the Northeast for Tuesday/Wednesday Arrival.
JOIN OUR COMMUNITY @PROJECTPURPLE