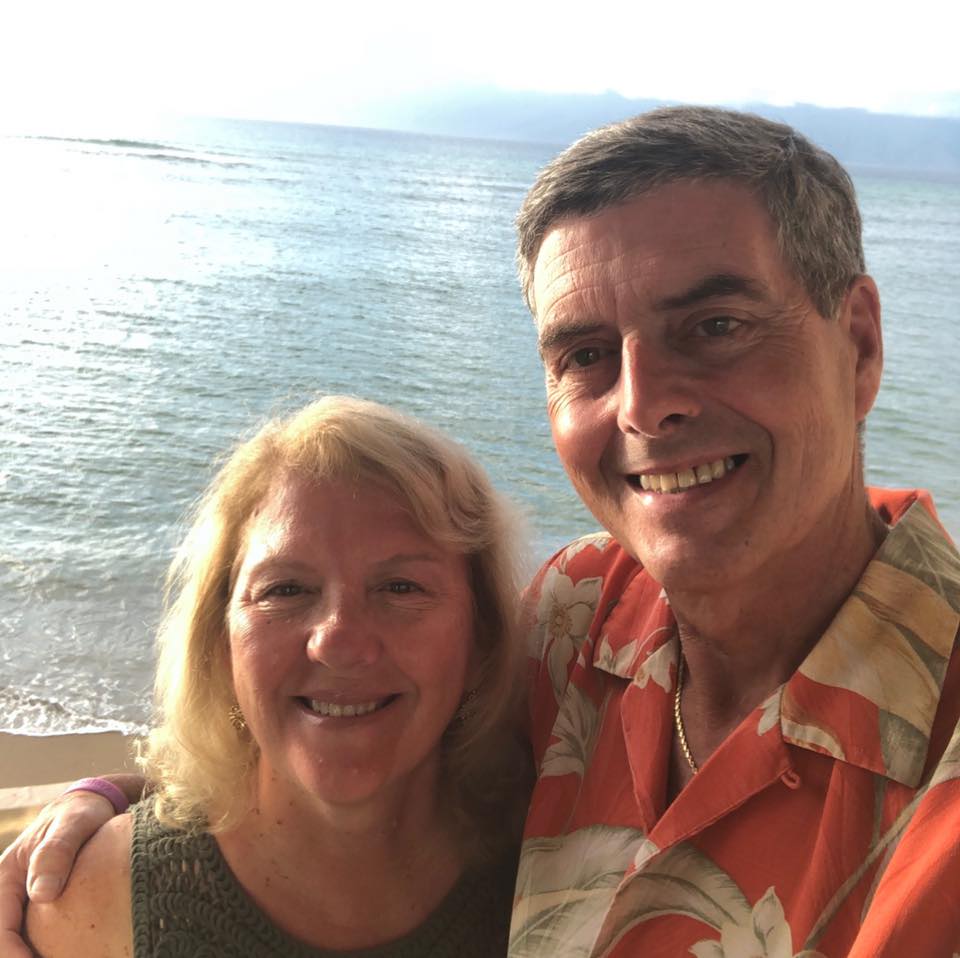 Anyone who knew Kevin King would tell you that he was always positive. Even when he was diagnosed with pancreatic cancer back in 2013, King maintained an upbeat attitude.
"He was fun, he liked a good laugh," said Karen King, Kevin's wife. "He had his moments but they were rare, and he would rebound quickly from them."
Throughout his nearly decade-long battle with the disease, King's positive approach to life motivated him to get involved in the community. King has impacted the lives of many fellow patients and their families through his efforts within the community. For all his work with Project Purple and other pancreatic cancer communities, he will be honored with a posthumous induction into the Project Purple Hall of Fame at the 3rd Annual Golf Classic for Pancreatic Cancer Presented by Tavros Capital & Charney Companies.
Early Experiences with Pancreatic Cancer
King was first diagnosed with pancreatic cancer in December of 2013. After a month of mysterious stomach cramps and several tests, King was told he had one of the most deadly forms of major cancer. But, even as Kevin faced an uncertain future, he took comfort in friends and family, along with the oncology staff at Yale New Haven Hospital.
"When you first find out that you have pancreatic cancer it can be a very lonely thing and for me, that loneliness disappeared almost immediately because I had a support system around me," King said in his What's Your Why video in 2016. "I had friends, college teammates, high school friends, family, of course. It's a battle where you have two choices: you can stand over the cliff and jump, or you can try to reach for the sky."
The staff at Yale quickly realized as King began treatment that the tumor responsible for the cancer was growing dangerously close to a major artery. King endured chemotherapy for about 20 weeks before the team felt they could safely operate on King. In July of 2014, King went in for the Whipple procedure that would remove the tumor and hopefully cure the cancer. The procedure was successful and King was cancer-free for a year and a half.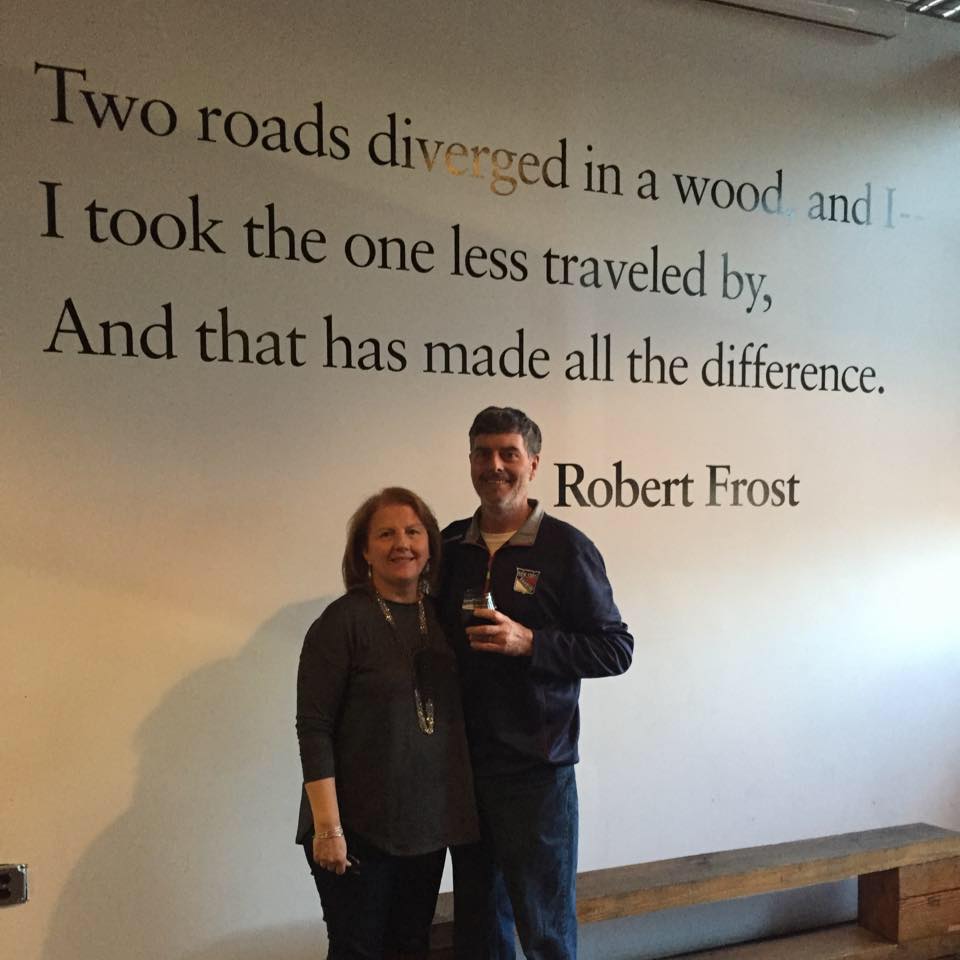 Leaving His Mark
Before his cancer diagnosis, King had been an active member in his hometown of Cheshire, CT. However, after his surgery, King felt a renewed sense of community importance. King had always been an avid Facebook user, so when he was diagnosed, he used the platform to share information about his treatments so that friends and family could stay updated on his health. He never expected the outpouring of support from friends and family that came with his posts. He quickly realized just how vital community support is to a person's health.
"His friends would call him the postmaster because no sooner did something happen than Kevin would have it posted on Facebook," said Karen King. "And you know this had this effect that friends of friends would request him to be his friend just to see his posts. I think that was very therapeutic for him."
After his treatments and surgery, King wanted to give back to the community that had supported him through the disease. King served as Senior Vice President and Team Leader of Business Banking at Ion Bank for fifteen years, up until his death. He was also a sponsor for various charities through the bank.
Along with his efforts within the community, King also wanted to support fellow patients battling pancreatic cancer. He became involved with Project Purple early on in the charity's conception, and consistently showed up for local events to raise awareness for the disease. He also contributed several times to Project Purple's podcast; he was one of the first-ever guests on the show in 2018 and was also a guest on Project Purple's 10-year-anniversary episode in 2020. He even worked to help produce video content for the organization. His What's Your Why video has reached nearly 900 people and has helped support fellow patients as they battle this disease.
King also took the time to counsel other patients battling the disease. Dino Verrelli, CEO of Project Purple, spoke about how he would recommend new patients reach out to King, so that he could give them some of his perspective and patented positivity.
Even when he renewed treatment after the cancer resurfaced, King always had others in mind. He opted into an experimental trial treatment in hopes of helping doctors further their research in search of a cure. At the time that King was diagnosed, the survival rate was 6%. Today, it has doubled. That increase was highly important to King because it meant that others had a better chance at survival.
"He went through over 50 traditional chemotherapy treatments, he did radiation, he had the surgery, then he did the trial, and he did the trial because he wanted it to help someone else. It may not save him but he wanted to help save someone else," said Karen King. "That was just him. He liked people."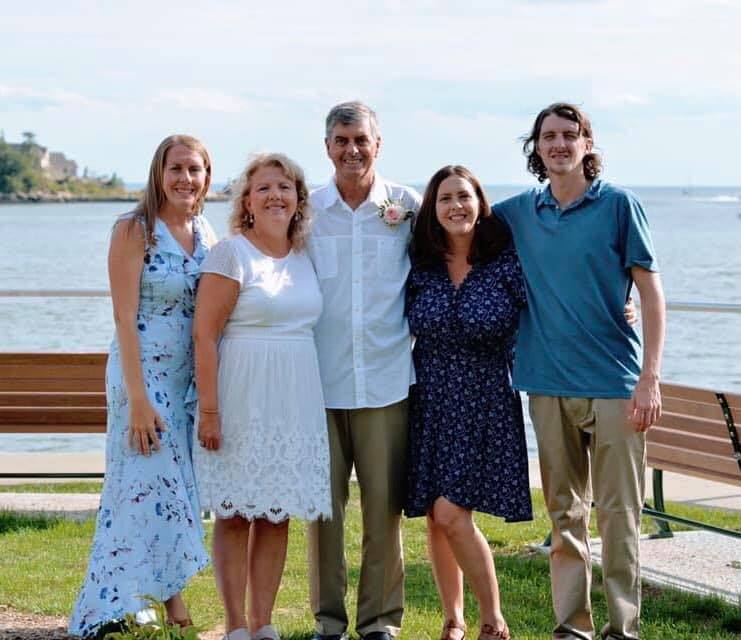 Family First
His cancer diagnosis also reaffirmed King's belief that family comes first. When King was first diagnosed, his eldest daughter had just gotten engaged. Thanks to the treatment he received at Yale, he was able to not just walk his eldest daughter down the aisle, but his younger girls as well when they got married. And over the course of fourteen months, starting in 2016, the family was blessed with five granddaughters.
"He was a great papa, he loved being a papa, it was his favorite job," said Karen King. "That was really uplifting, that he was able to greet them to the world, and really got to know them, and they got to know him! I mean, they still talk about him. I have a granddaughter who just turned four and she amazes me, how much she talks about him and she misses him, and why did he have to go. They all loved him, just loved him dearly."
Kevin also believed there was a connection between emotional and physical health. In order to take care of his emotional health, he surrounded himself with loved ones. Because of this, King's friends also became extremely important to him and his family as he battled the disease.
"I can't stress enough about our friends, they rallied– they were amazing," said Karen King, "one of my friends, she asked her son and daughter to write Kevin something, they were coming to see him, and her son wrote a poem. And at the end of the poem, it said, 'you got this Captain Kickass.' And that became his tagline."
Perhaps his positivity and tight knit support system of family and friends helped King preserve through the hardships of battling cancer. In the last few months of his life, King was still very active. Karen King recounts how the couple took a private tour of Citi Field, a dream of King's as a die-hard Mets fan. He also was able to enjoy the King's annual St. Patrick's Day party with friends. To top it all off, the King family took a trip to Disney world in early May to celebrate the 50th Anniversary Celebration. Though King faced some physical challenges at times due to his condition, he was still able to get the full Disney World experience.
"He didn't just go to Disney World, he went on the rides!" said Karen King, "He amazed us. I didn't know how he could do it!"
Karen King still marvels at how he managed to keep going, even towards the end of his life.
"He didn't miss a beat," said Karen King. "When I say he lived, he lived."
Honoring King's Legacy
King fought off the disease for almost a decade, and in doing so he impacted the lives of many people. His story will provide everlasting inspiration to those who are also battling pancreatic cancer.
For all of his contributions to the cause, Kevin King will be honored at Project Purple's annual Charity Golf Classic. Karen King will give a memorial speech in Kevin's honor to pay tribute to his legacy. The Charity Golf Classic will be held on Monday, June 5 at Shorehaven Golf Club in East Norwalk, CT. The event will raise funds for continuing research on the disease and Project Purple's patient financial aid program, as well as honor those who have lost their lives to the disease.