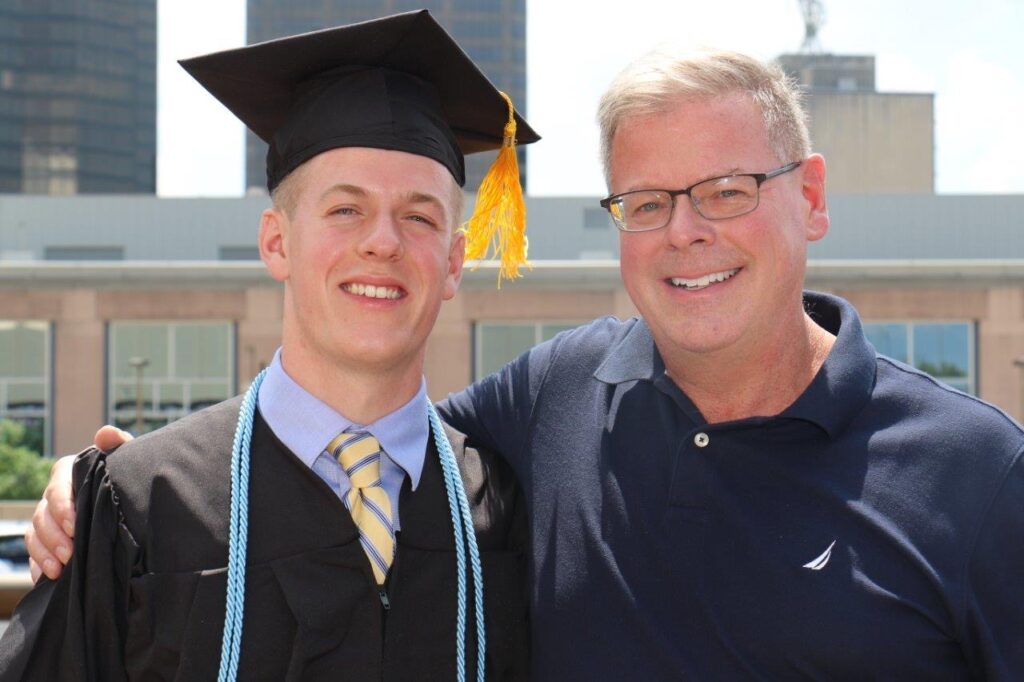 Austin Hajna is ready to run. He is one of nine runners on Project Purple's marathon team for Grandma's Marathon in Duluth, MN. Though the run is still a few weeks away, Austin is excited to take on this new challenge, especially for such a personal cause. In Duluth, Austin will be running in memory of his father, and to raise funds for Project Purple and the battle against pancreatic cancer.
"I looked up to him every step of the way," said Austin, "I always had a great relationship with him. He was always a teacher, always a mentor towards me, my sister, and my mom in many aspects…"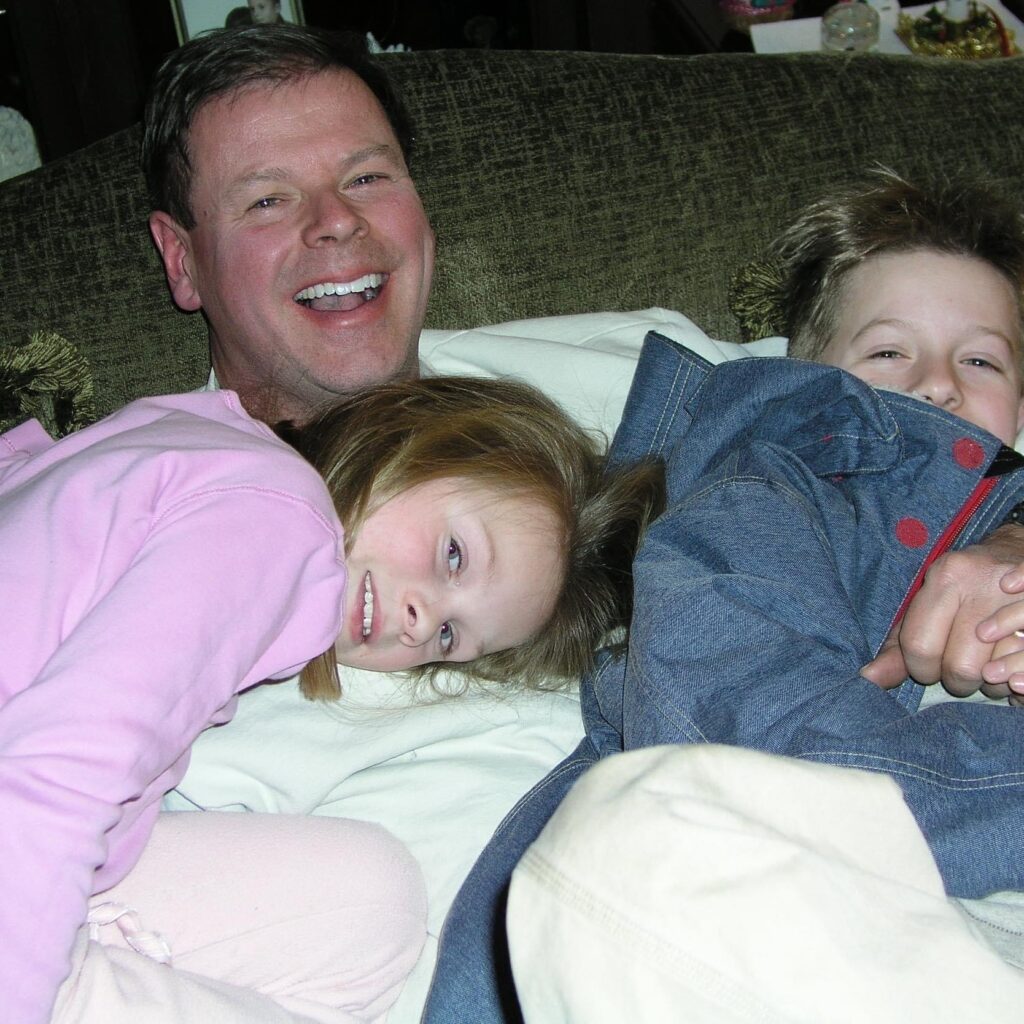 What's Austin's Why?
Austin lost his father, Pete, in May 2021 after about a year-long battle with pancreatic cancer. Pete was a man of many hobbies, and loved to share them with anyone he met. He worked in the finance department of Sikorsky Aircraft and was described by Austin as the person everyone looked forward to seeing in the morning. With such an upbeat and caring father, it's no wonder that he and Austin were very close.
"He was always interested in what other people had going on," said Austin. "He always asked questions and he always wanted to know about who you are and where you're from, and just tried to have a good time and find some kind of common ground. He had so many interests he could find a common ground and a common interest with anyone."
As Austin grew up, his connection with his father deepened. One of Pete's passions was music, and his son very quickly began to appreciate rock and roll and jazz under Pete's influence. Their shared passion carried over to Austin's college years.
"I went to college in New Orleans and so my dad would come down and we would see a lot of great music and great shows, and enjoy all the food and drinks the city had to offer," said Austin. "We, you know, got closer and closer as we got a little bit older and it was really cool, we loved that. My dad thought that was really special, to come down to a city that was foreign to both of us, coming from the North-East and going to a city like New Orleans which is just so so different and so welcoming and so fun, and can really share our mutual love of the city, and the music, and the food, and just the vibe of the city."
Pete was diagnosed with pancreatic cancer at the height of the COVID-19 pandemic in June of 2020. At the time, Austin was attending graduate school in Washington DC on his way to being a physician's assistant for orthopedic surgery. With social distancing in full effect and no vaccine available at the time, Austin faced challenges when it came to supporting his father through treatment.
"I was in clinics seeing COVID patients, and with my dad being a cancer patient I was so hesitant to go home and visit," said Austin. "It was really hard not being there, present, but I was about as involved as I could have been. When my dad had one of his appointments, I could call in or Zoom with the doctor."
Along with the physical barriers Austin's family faced, there were also several issues getting his father treatment due to the pandemic.
"COVID delayed a lot of specialty treatments. To get in to see an oncologist you would just have to wait a long time or it would have to be over telemedicine," said Austin. "I specifically remember that summer, I was at an away rotation and every day during lunchtime I was getting on the phone and calling Memorial Sloan Kettering, Johns Hopkins, Yale New Haven, and various cancer centers to try to get my dad to get enrolled in their program, just to get an oncologist to lay eyes on him and know what stage are we at, what are our treatments, just any type of information."
Sadly, Pete passed away in May 2021, less than a year after his diagnosis. Throughout his father's treatments, Austin juggled being a caregiver with his responsibilities as a medical student. Thankfully, Austin had a positive outlet to release his stress; running.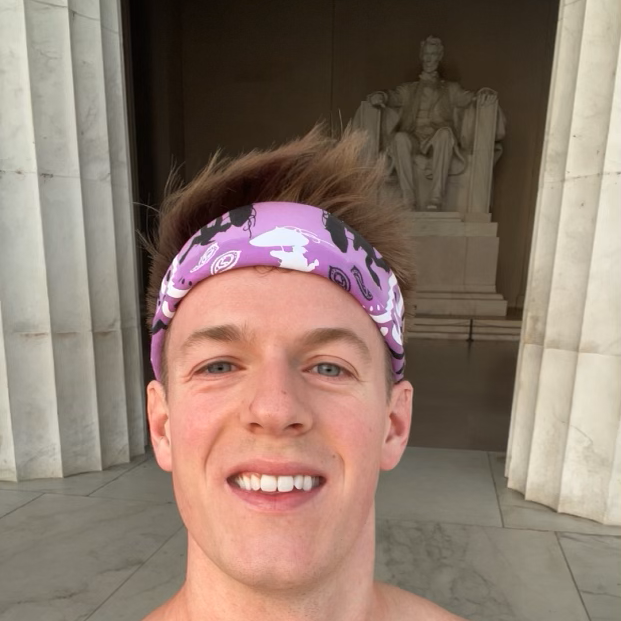 Lacing Up the Running Shoes
Grandma's will be the first marathon Austin has ever run. Though he has always enjoyed athletics, it wasn't until high school that he discovered his love of running when he joined his school's cross-country and track teams. Now, running is not just a workout for Austin, it's a mental health break.
"I always kind of had running as an oasis, a getaway and clear the mind kind of activity," said Austin. "And it's something you can do really anywhere. You can just put on some shoes and you don't need a gym, you don't need a field, you just need a place to run, so it was always a little getaway no matter where I went."
Running a marathon has been something Austin has been interested in for a long time. Last fall, Austin and a friend both decided to participate in Grandma's Marathon in Duluth. But, he didn't want to just run to run. So he went looking for a charity he could run with.
Austin found Project Purple through the Grandma's Marathon website. He contacted Vin Kampf, Project Purple's Program Manager, and got a reply from him within the hour. Austin was impressed by the personal response he received and was immediately drawn to the organization.
Throughout the process of fundraising and training for the marathon, Austin has found a new community within Project Purple.
"They do these monthly calls, and every time there is a big Zoom meeting with 50 people doing various races throughout the year and they all tell their stories, and they're all affected by pancreatic cancer one way or another," Austin continued. "It's just a smaller, more family feel with Project Purple that I never have experienced with any other nonprofit. It's been a great opportunity. I will run with Project Purple in any subsequent races that I do from here on out because it's just been that great so far."
Training for the marathon has been a fun, yet tough process for Austin. He started with a baseline ability to run 6 miles, and has been increasing the mileage every weekend, in order to get himself ready for the 26.2-mile course he will be running in Minnesota.
"Running for me has always been a mentally healthy thing, so I think that's been really beneficial," said Austin about his training. "Not that the long runs are easy by any means. There are always points when you get two-thirds of the way through and you still have a long ways to go. I always think about my dad and the cause that I'm running for, and that always seems to give me a little bit of a boost."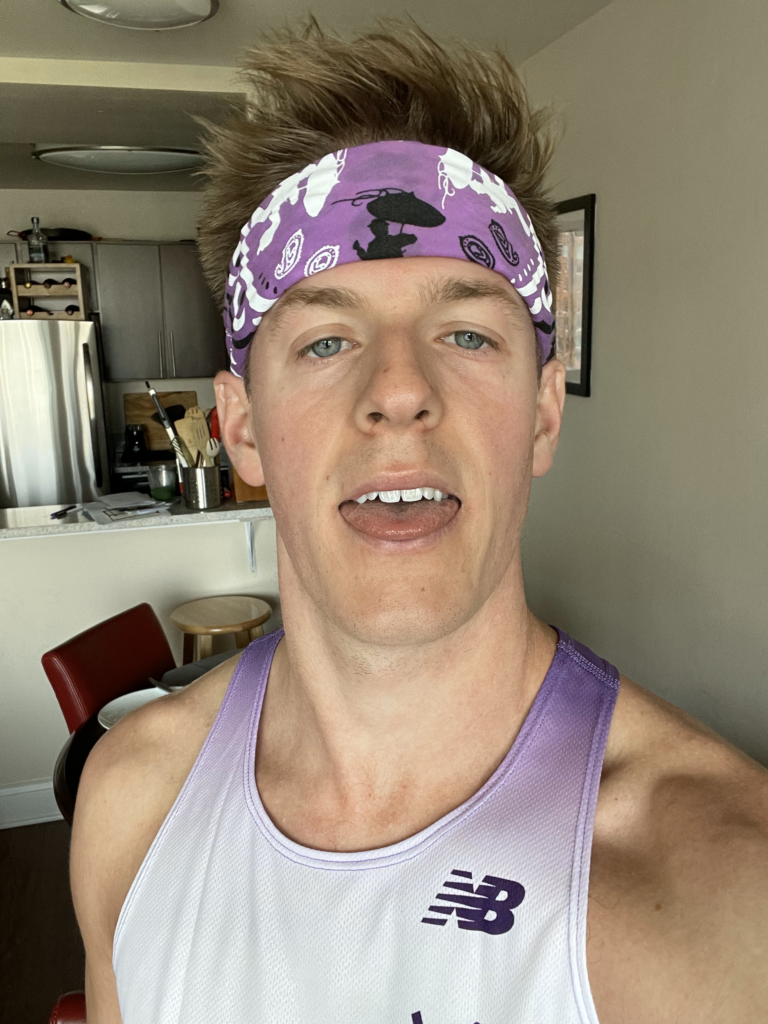 Austin Wants All to Get Involved
Austin has already raised over $11,000 for Project Purple in memory of his father. He has enjoyed it every step of the way and encourages others to lace up their running shoes and get involved.
"Oh my God, just do it, just sign up," said Austin, "They are the most accessible, easy to work with, and easy to talk to team I have ever worked with. Marathon running is a big step and Project Purple does a lot of events that are just walks or hikes, 5ks, half marathons, and if you're starting from a walk there are a lot of options there. And if you want to do a marathon, they are taking people all the time. Just do it, just reach out to Vin and get involved!"

If you want to support Austin's fundraising efforts, you can click here to donate to his page. If you are like Austin and want to get more involved, please see our Upcoming Events page. Thank you to Austin and all those who support Project Purple's efforts to stop pancreatic cancer.