When Raymond 'Ray' Barbera and his son, Michael, speak, their similarly joyful sense of humor immediately puts you at ease. The conversation comes easily and it feels like you have known them for years. It is easy to tell they enjoy laughing and making others laugh. They share an infectious sense of humor. The two are so similar, in fact, Mike says, "If you ever see the both of us in a room at the same time, you might get confused as to who is who. Our posture and mannerisms are almost the same, and get more similar as time goes on."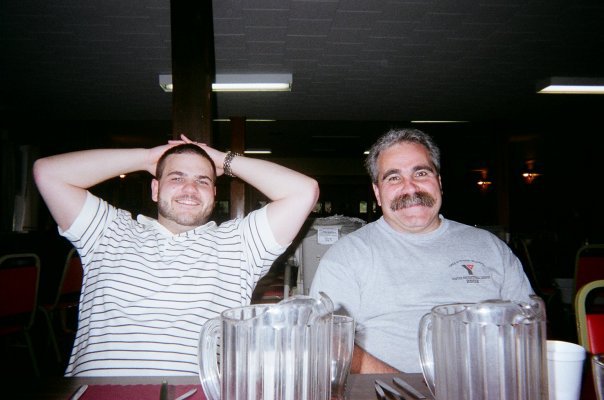 It seems everyone in the family shares their good-humored outlook on life. "My sister describes my dad as a cartoon character of himself," Mike continues, describing his father, Ray. "He is an extremely charismatic, excitable 63-year-old child. He is one of those guys everybody remembers and he has a vast network of friends. People like him because he is remarkably positive and has a contagious charisma."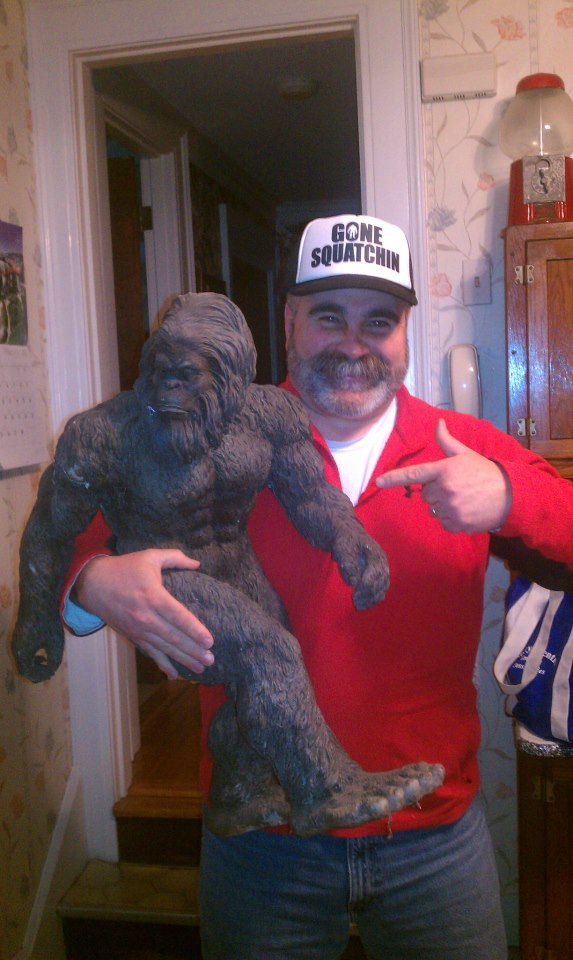 Ray Barbera Diagnosed with Pancreatic Cancer
Raymond 'Ray' Barbera had a painful bout of pancreatitis 'of unknown origin' in the 1990s. Ray was careful not to consume anything that would aggravate his condition, and it eventually went away.
In 2015, however, his pain returned. When Ray went to the Emergency Room, he was diagnosed with pancreatitis and diverticulitis. Scans showed something on his pancreas, but it was unclear as to whether the spot was scar tissue from pancreatitis or something entirely different.
After his initial trip to the hospital, Ray sought opinions from three different doctors. The first doctor was unconvinced Ray had pancreatic cancer and thought the spot was scar tissue. The second doctor believed he likely had pancreatic cancer. The third doctor performed a test called an Endoscopic Ultrasound (EUS). The EUS showed Ray had stage II pancreatic cancer. Ray says, "It was a small tumor, but because it was close to the arteries, it was stage II."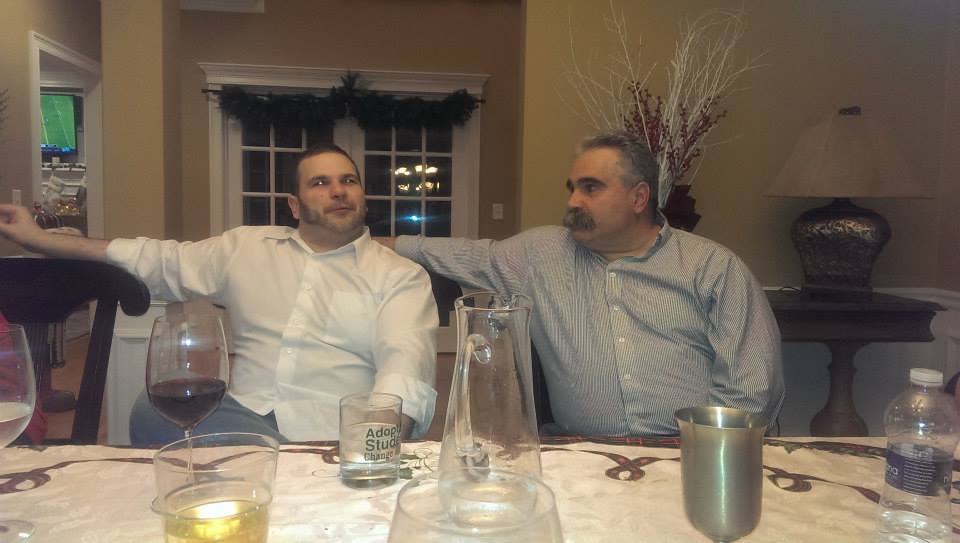 Treatment With Hope
While many people encounter doctors who try to keep treatment expectations low, Ray's doctor spoke in the language of hope. He talked about curing Ray's cancer right from the start. Ray began chemotherapy immediately following his diagnosis. He went to the infusion center for six hours and then took home a pump for the next 48 hours. The treatments caused nausea, and Ray, who normally works 60 to 70 hours per week, occasionally stayed home to recover from the side effects.
After finishing his chemotherapy, Ray had three radiation treatments. Then, his surgeon laparoscopically removed half of his pancreas and his spleen. Following a successful surgery, Ray received a different kind of chemotherapy intended to kill any cancer cells the surgery may have missed. This chemo, oxaliplatin, was harder on Ray's system. Still, his optimism and humor never went away.
Pancreatic Cancer in the Family
Ray is not the first member of his family to have pancreatic cancer. In fact, his grandfather on his father's side of the family passed away from the illness while he was in his 40s. Ray never got the chance to meet him.
When Ray's brother was in his 60s, he developed pancreatic cancer. He lost 150 pounds and ultimately passed away following a stroke. Because of his family history, Ray underwent genetic testing, but no genetic link was discovered.
The Barbera Family
Ray and his wife, Doreen, married in 1978. The couple raised their two children, Michael and Allison, in Worcester, Massachusetts. The Barbera family faced cancer previously when Doreen was diagnosed with brain cancer. Though the diagnosis was terrifying, ultimately Doreen made a full recovery. To this day she remains cancer-free.
The Barbera's have always been a tight-knit family and they remain extremely close to this day. Mike explains, "We are very, very close. My dad and I were in business together for a while. Dad started a real estate brokerage and we worked together until dad moved on and I took over the reins. We still communicate many times per day. My dad and sister may talk even more than we do. We have a strong, fabulous relationship."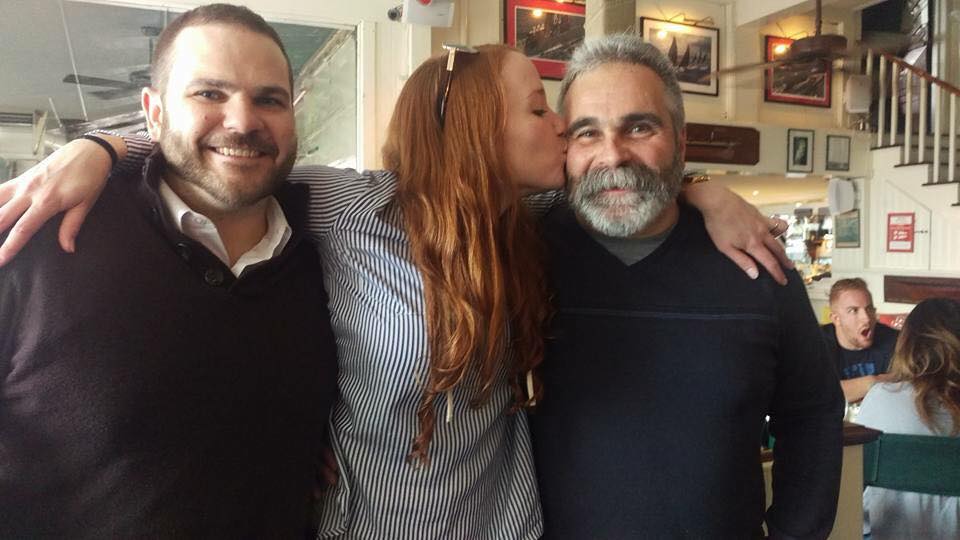 Allison now runs her own make-up business and she, too, speaks with her dad daily. Ray instilled an incredible work ethic and dedication to family in his children. When Ray was going through his cancer battle, Mike and Allison continued to run their own businesses while helping to keep Ray's work up to date.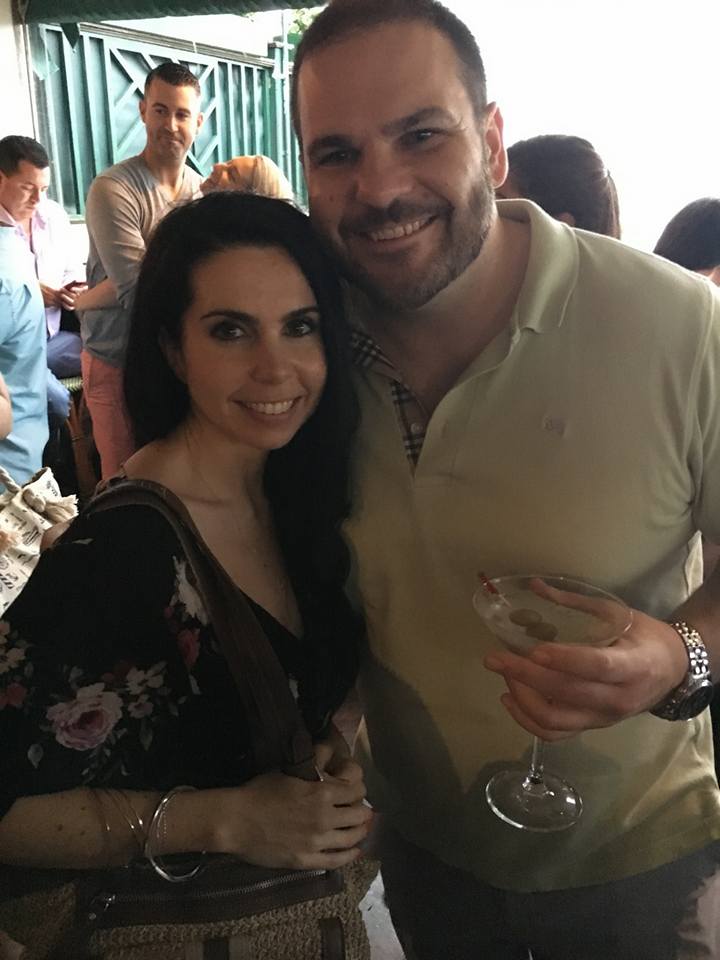 Nearly 50 Years of Running
For almost 50 years now, Ray has been a runner. He first started running in January, 1968, when he ran four miles each morning before going to high school. Ray, now 5'7" tall and 230 pounds, says he looks like he only belongs running with a football tucked under his arm. While he may not have the body type of a 'typical runner', running has kept him fit and healthy into his 60s. He believes his physical activity helped him bounce back quickly from his cancer treatments. These days, in addition to running 3 miles each day, he and Mike hit the gym together three mornings per week.
Ray Barbera Relies on Humor During Cancer Battle
Ray relied on his sense of humor to help his family, and himself, get through his bout with cancer. Mike recalls, "Everything was a joke to him. You would ask, 'How was your CT scan'? He would reply, 'Good, they didn't find any cats'. He refused to acknowledge the gravity of the situation."
In fact, a self-admitted technophobe, Ray never looked up the statistics for pancreatic cancer. The rest of the family did, of course, but Ray refused to seek the information. When Ray finally discovered how deadly pancreatic cancer typically is, he was 'flabbergasted', according to Mike. "To dad, having pancreatic cancer was more like an inconvenience than a deadly illness."
Ray adds, "I don't even consider myself a 'survivor'. People's jaws drop open when they hear you have pancreatic cancer." He continues, "Mentally, the cancer didn't have much effect on me. We kept joking through it all. I didn't really feel bad until the final chemotherapy treatment. I never really got down and I never really thought I was sick, even though I saw my brother die from pancreatic cancer. It was a battle and I thought, 'This is not going to get me'."
These days, Mike says his father is healthier and in better shape than ever, and the Barbera family is counting their many blessings. For Ray, the secret of his 'success' against pancreatic cancer comes down to humor and family. "If I had a list of things that saved my life, number one is my family. I have a great family and great friends. Even though Allison and Mike are self-sufficient, I don't want to leave them." He adds, "I didn't give the disease any respect."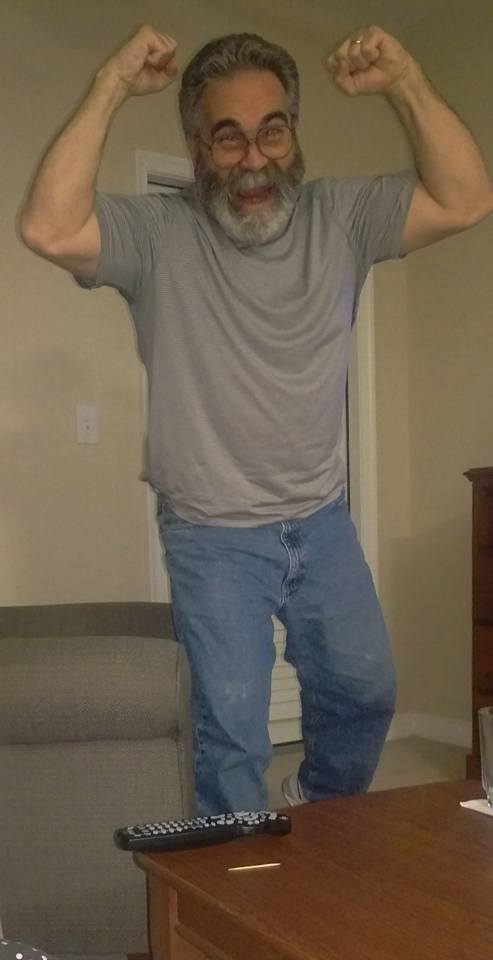 To check out the 'Big Ray Fan Club' on Facebook, click HERE