As a young man, Ryan Welsh lost many of the people who helped shape him into who he is today: his grandfather, his father and his mother. Though these losses were incredibly difficult and painful, Ryan is doing all he can to channel his experiences into something positive for others. In April, 2017, Ryan is running the Boston Marathon with the Project Purple team. He hopes his fundraising campaign will help other families who are facing pancreatic cancer.
First Experience with Pancreatic Cancer
Ryan was just 18 years old when his 78-year-old grandfather received his pancreatic cancer diagnosis. Ryan was young and did not understand the gravity of his grandfather's illness. Given his grandfather's age, doctors did not offer much in the way of treatment. Fortunately, Ryan was able to be by his grandfather's side when he passed away just five months later.
The Welshes are a close-knit family and Ryan has fond memories of spending his childhood in the company of his mom and his grandfather. He explains, "My grandfather taught my mom how to play tennis and my mom taught me to play tennis. The three of us always played together." He adds, "Every summer our family would go to an island outside of Portland, Maine where we would play tennis, go boating and kayaking. It was a nice getaway for us."
Ryan Welsh Loses his Father
Just four years later, shortly after Ryan's college graduation, his father took his own life. Though his parents had divorced when Ryan was a boy, he and his father maintained a close, loving relationship. At the time, Ryan was preparing to start his first real job in New York City and embark on his adult life. He was at an age when he still looked to his father for advice and guidance. He recalls, "I went through a very tough time for a few years, dealing with the sadness of it all."
Ryan's Mother
Ryan's mother, Anne Lessing, helped Ryan and his two sisters, Kelly and Mollie, process their father's death. She was the rock they leaned on to weather the storms in life. An athletic and outdoorsy woman, she enjoyed running and hiking in addition to playing tennis. She encouraged her kids to start running with her, and they completed several 5K's, 10K's and half-marathons together. "It was a really nice outlet for the stress that came from what happened to my dad," Ryan explains.
At the age of 26, Ryan felt like he was finally in a good place in life. At one point in time, emotionally traumatized from losing his father, he shut himself off from others. Now, however, he started opening up to others and even began dating again.
Illness Strike's Ryan's Mom
Though Ryan was feeling positive about his future, there was soon more devastating news. Ryan soon received an unexpected phone call from his mother. She had gone to her doctor for a check-up and her doctor believed something was seriously wrong. She had the tell-tale yellow appearance of someone experiencing jaundice, and she had severe indigestion.
When a CT scan showed a spot on her pancreas, Anne went to Memorial Sloan Kettering in New York City, for a biopsy. The news was not good: she had stage III pancreatic cancer. While Ryan had not fully understand pancreatic cancer when his grandfather was diagnosed, he now wanted to know what his mom faced. He went to a bathroom in Sloan and googled the survival rate for pancreatic cancer. "I remembered seeing the survival rate was 6%. I fell to the floor crying in Sloan and then went out into an alleyway and cried some more." He knew his mother's chances of survival were a longshot, at best.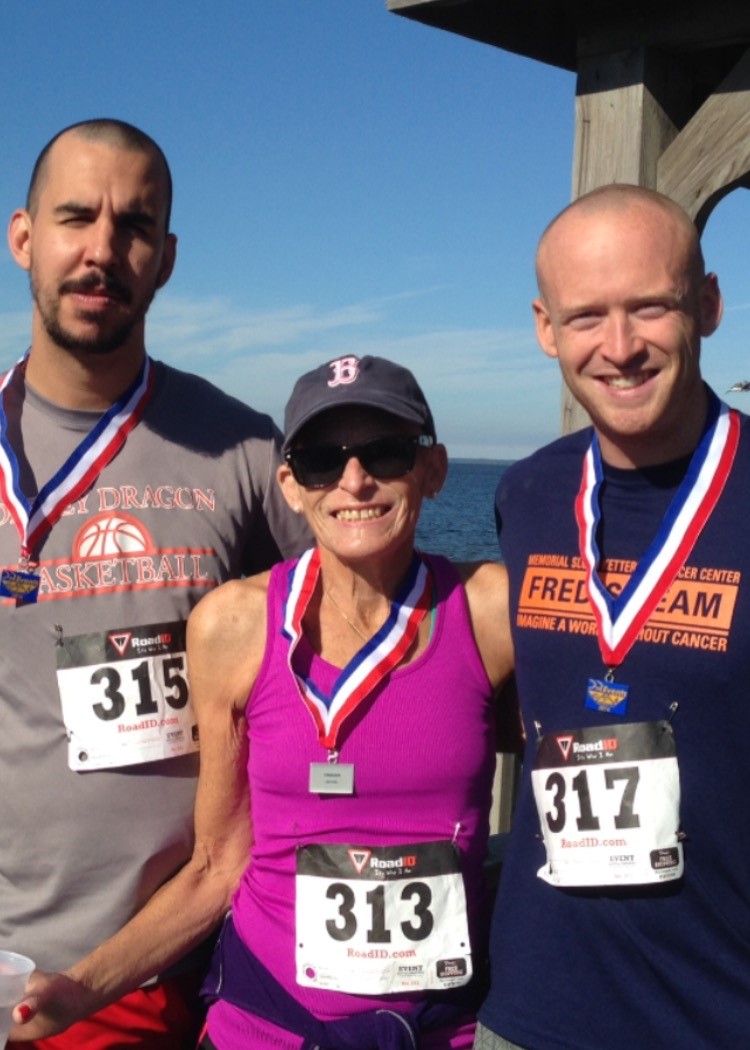 Over the next 18 months, Anne endured more than 60 sessions of chemotherapy. Ryan was by her side for nearly every treatment.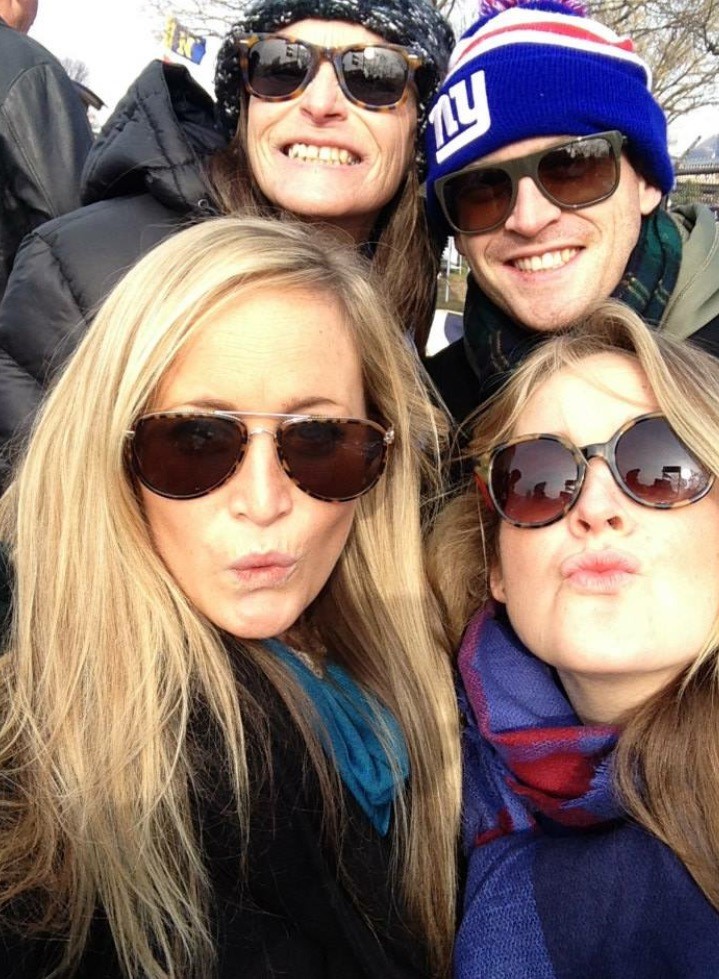 New York City Marathon
Anne once dreamed of running a full marathon. Now engaged in a battle for her life, that dream was out of the question. Instead, Ryan and his sister signed up to run the 2014 New York City Marathon with a charity team in honor of his mom. At the expo, they met Dino Verrelli, Founder of Project Purple. Ryan says, "We had a nice, emotional heart-to-heart talk. Mom came to watch the marathon that year. After the race, Dino checked in to see how my mom was doing."
In 2015, Ryan and Kelly once again geared up to run the New York City Marathon. In the final month leading up to the race, Anne took a turn for the worse. Two weeks before the marathon, she was bedridden. By the weekend before the New York City Marathon, she was unable to speak and could not move her hands. "It hit me like a ton of bricks," Ryan says. "I remember thinking 'this is the beginning of a very swift end'." Friends and relatives came to the hospital to say their goodbyes. Anne passed away that Sunday. "It was such a long, slow drawn out process. We had such a mix of emotions. She had been in so much pain for 48 hours. We were relieved that she was resting in peace," Ryan explains.
Running Through Loss
Anne's funeral was the following Wednesday, and somehow Ryan found the strength to still run and finish the 2015 New York City Marathon that Sunday. At the time, he was understandably quite angry. "I had days of crazy emotions as I went through the grieving process. I was angry. I wondered why this happened to me. Why have I lost both of my parents in a five-year stretch?" Eventually, Ryan reached out to Dino. He says, "I wanted to get involved in something that would channel my emotions in a more positive way."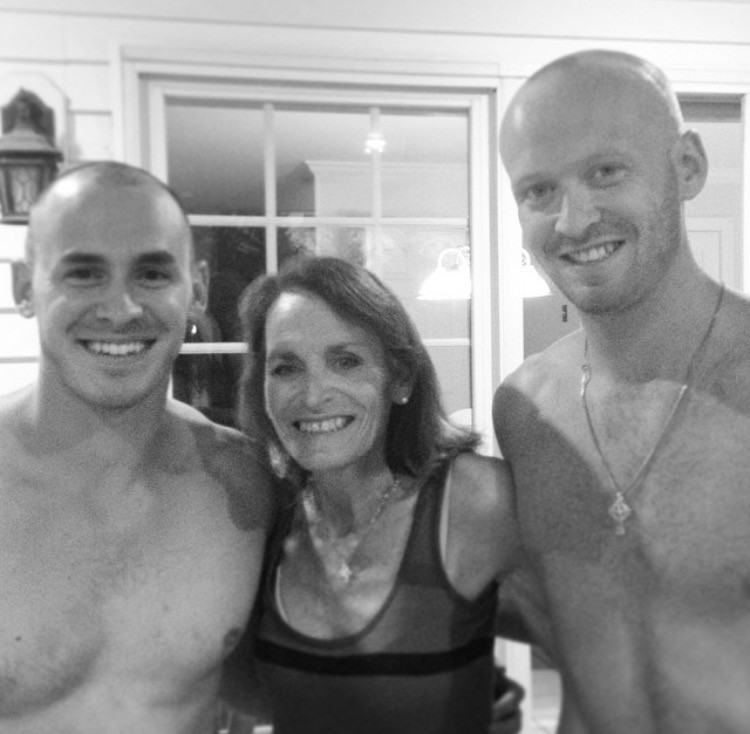 Boston Marathon
Once the initial emotional upheaval subsided, it soon became clear to Ryan that he wanted to run the Boston Marathon for Project Purple. He has found that through the training and fundraising process, he has been able to turn his emotions into a more positive place. "I got an unfair shake with this and seeing my mom go through rounds and rounds of chemo. My motivation is to hope that other families who have a pancreatic cancer diagnosis don't have to see the things I saw or go through the emotional roller coaster I went through."
Ryan Welsh Channels his Mom
"My mom was the most mentally strong person I have ever met. She was compassionate and had such a passion for life. She had such a positive outlook on things. I never heard her say a negative word about how unfair it was this happened to her. She was always full of hope. Even down to her last week she hoped there was some sort of miracle drug that would come through and save her," Ryan explains.
Project Purple
While Ryan hopes scientists find a cure soon, he believes it is also important to help those who are living with pancreatic cancer now. He considers it is imperative to provide financial aid for those who cannot afford the best treatments. He says, "We can't snap our fingers and have a cure tomorrow, but we are paying researchers who are working towards drugs that can help make a breakthrough and give people a few more months with a loved one."
Closer Together
As difficult as it was to lose both parents in a short time, Ryan and his sisters quickly learned how important it is they lean on each other. They live in Manhattan and make a point of seeing each other weekly. As they have worked through their loss, they have grown closer together.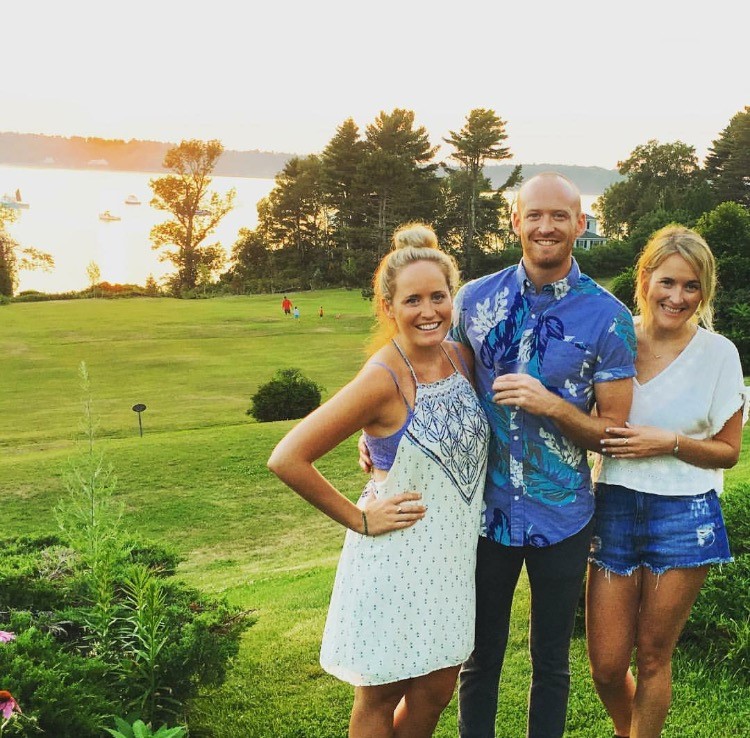 In one of the last conversations Ryan had with his mom, she told him, "No matter what happens to me, I want you all to go on living your life. Don't stop living your life because of me." Ryan is heeding those words as he focuses on his family and his career. He pauses, then adds, "Now I have come full circle. What I have gone through makes me appreciate every single day."
To make a donation to Ryan's Project Purple Fundraising campaign on Crowdrise, please click HERE