Project Purple is pleased to announce we are an official charity partner for Grandma's Marathon 2017. This extremely popular marathon in Duluth, Minnesota is known for its impeccable organization and attention to detail, as well as for a fast, PR-friendly course.
I recently spoke with Kate Kucinsky, the Public Relations manager for Grandma's marathon. "We are one of the older races in the country. The marathon started in 1977 at Grandma's Restaurant in Duluth," Kate says. The early years featured a much smaller event than the marathon of today. Now it has grown into a large weekend-long extravaganza.
Grandma's Marathon
"The race starts in the woods and runs along Lake Superior. Then, when you come into town, there are thousands of people cheering you on." Kate is particularly proud of how the Duluth community supports Grandma's marathon. "You can go to a lot of big cities on marathon weekend and not even know a race is taking place. When you come to Duluth, everyone knows the marathon is going on. We have a world-class event with a small town feel," Kate explains.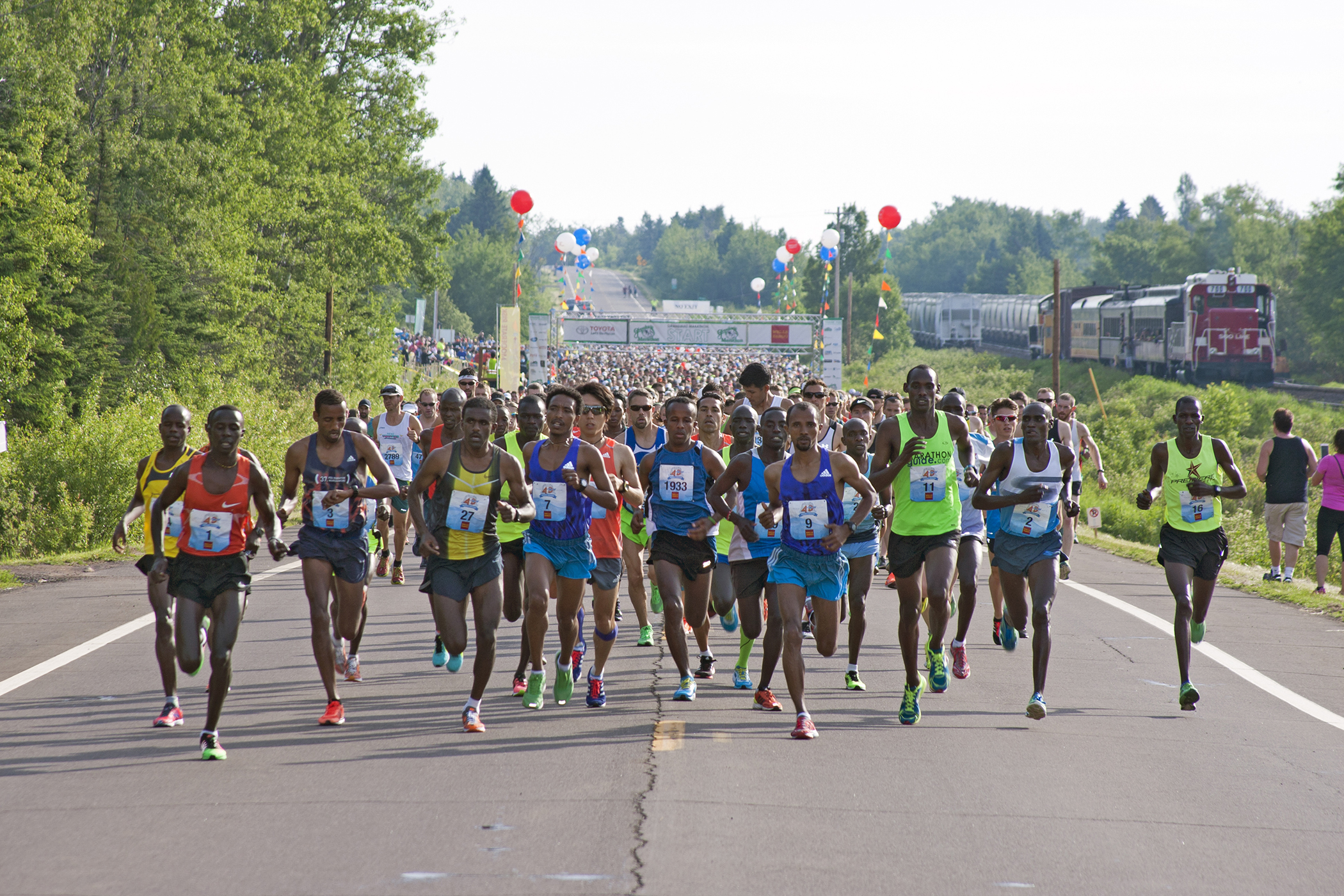 Weekend Full of Events
Grandma's marathon features a whole weekend of events. The race has a large health and fitness expo which starts on Thursday and continues through Friday. Friday evening before Saturday race morning, there is a family style spaghetti dinner. The dinner is a great way to meet the other runners who come from all over the world.
Friday evening also features the William A. Irvin 5K race. The course, revamped last year, goes through scenic areas of Duluth.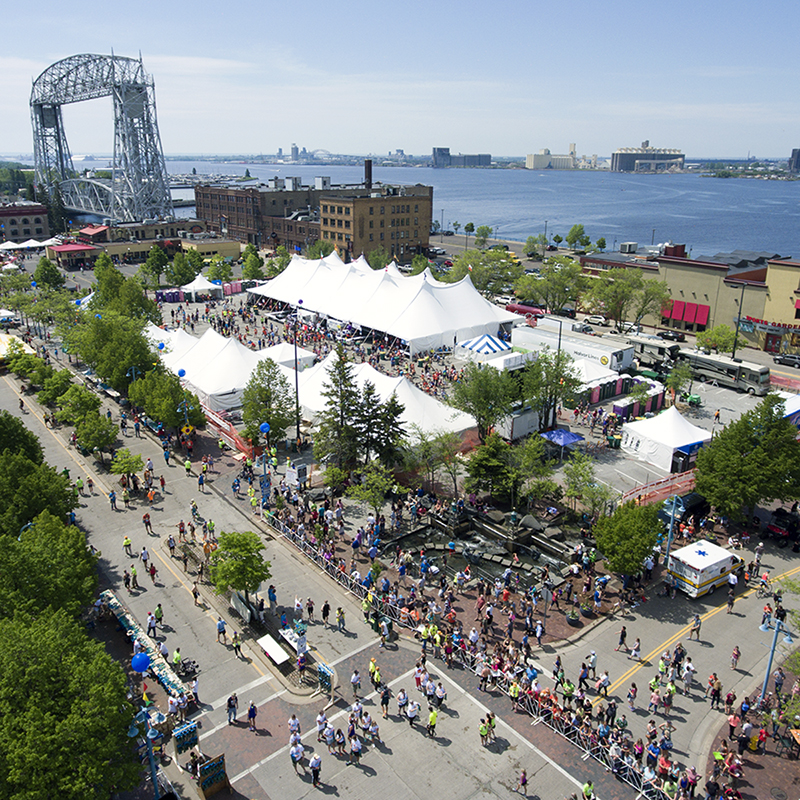 Marathon Day Schedule
The marathon begins at 7:45 am on Saturday morning. Grandma's has entertainment along the course and well stocked aid stations. Each year, 6,000 volunteers come out and help make Grandma's a successful event. Kate says, "This race could not happen without the heart and soul of our volunteers. Our Aid Station Captains come back year after year. Some of them bring their whole families to volunteer and eventually their kids take over."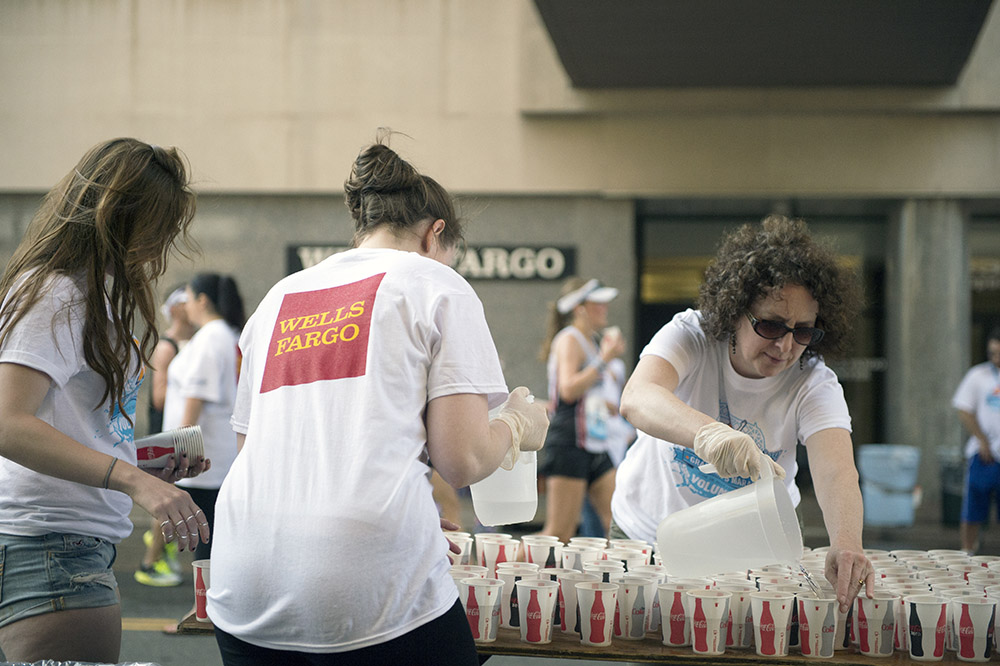 Finally, the after-marathon party is second to none. Grandma's puts on a post-race event Saturday night with live entertainment. Runners come out, wearing their medals, to enjoy an evening of celebration with their fellow runners.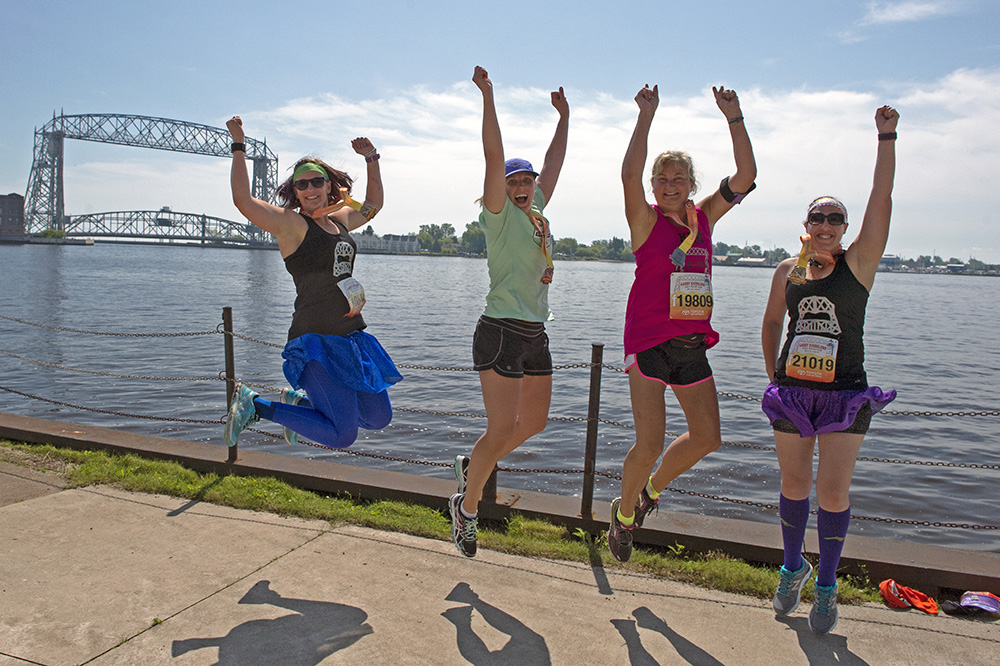 What the Runners Say about Grandma's
Runners agree that Grandma's is a spectacular event for newcomers and more seasoned runners. Dean Jaeger ran the race as his first marathon. He says, "It was my first marathon. I loved it!" Steve Bremner was seeking a PR when he ran the race. "It was my third marathon and was a breakthrough for me," Steve says, adding that he took 11 minutes off of his previous PR at Grandma's. Tommy Neal adds, "It is a great race and very well run! Duluth is great, too!"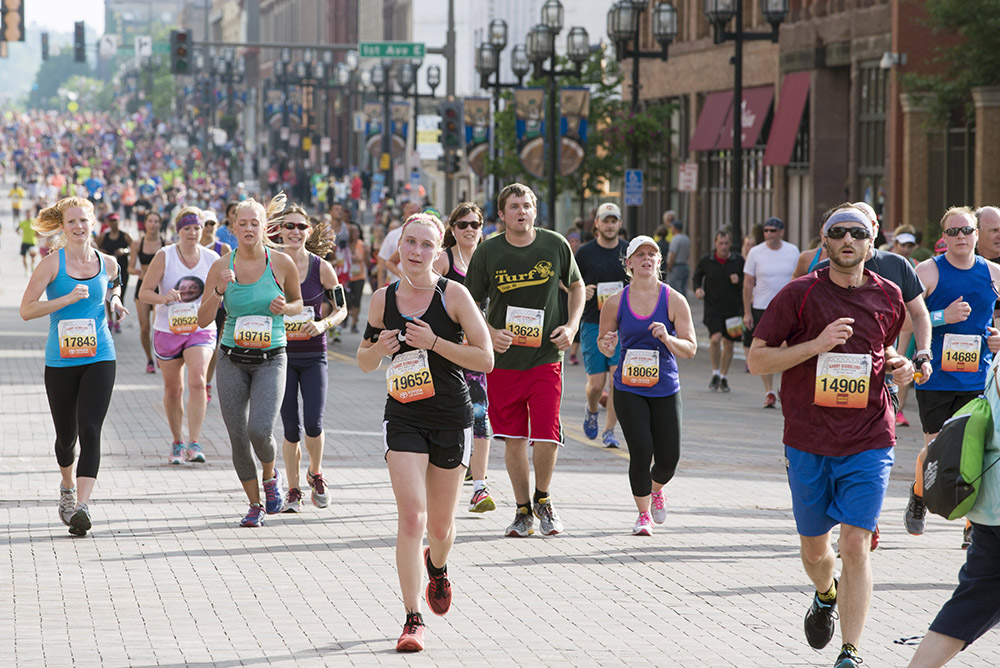 Grandma's Marathon is a fun weekend event with a course which is great for first-timers and veterans. Kate says, "We have a lot of PRs on the course because it is pretty flat. There is a net drop from start to finish and it is a top Boston Qualifying racer every year."
Join Project Purple in Duluth, Minnesota for Grandma's Marathon or Half-Marathon June 17, 2017.
To apply to be a part of the Project Purple Grandma's Marathon or Half-Marathon team, click HERE