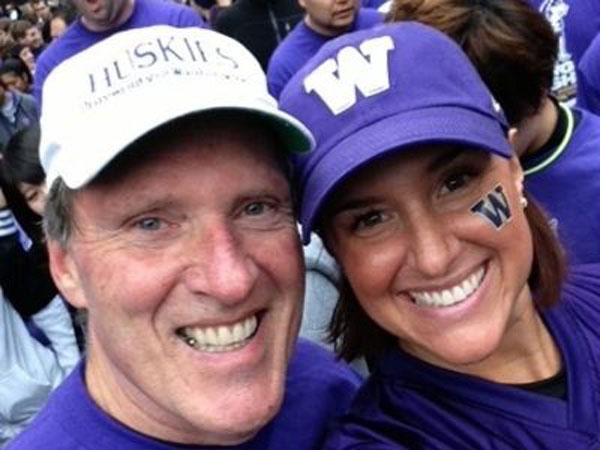 Sarah Shaw lost her father to pancreatic cancer earlier this year, only five weeks after his March diagnosis. Her father also suffered from a rare Parkinson's disorder, and doctors told him his condition was the result of that, not anything like pancreatic cancer.
"At the beginning of the year he really went downhill," Shaw said. After his passing, she said that she felt like she needed to do something, and having run charity marathons before, she looked for an organization to run with, and found Project Purple.
"It was such a shock, and I felt so helpless," she said. "I've been a charity runner for St. Jude for the last four years, so this was my way of trying to make an impact."
Shaw will run in the Chicago Marathon later this year and has been training since signing up. "It's my first full marathon," she said. "I've run 46 half marathons, but this is my first full one."
Shaw said she has experience fundraising for her past runs but didn't want to fatigue her regular donators. She started with an email campaign that she said was impactful, but her dad passing caused her to ramp up her campaign, which involved posting updates on her training on social media.
This campaign has helped her triple her fundraising goal. "I'm almost at $8,000," Shaw said. "I'm shooting for $10,000." She has also organized a virtual 5k to honor her father's birthday in August. "People will have a week to either run or walk a 5k," Shaw said. "I really got involved because of my dad."