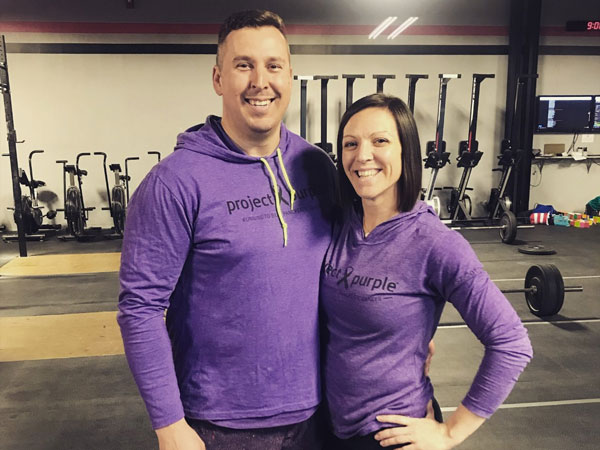 Kristine and Scott Horvath have pancreatic cancer on both sides of their family. Kristine's brother-in-law won his battle 11 years ago, and though she fought for over a year, Scott's mother passed five years ago.
"We had known about Project Purple, but after that we wanted to get involved," Kristine said. "We knew Vin though Crossfit."
The Horvaths began working with the organization's Push/Pull Program through their relationship with Vin Kampf, Project Purple's Program Director. The program is similar to the marathon teams the organization builds, it instead focuses on fitness events.
"The first November after Scott's mother passed was the first Push/Pull event we did," Kristine said. "And we've done it ever since."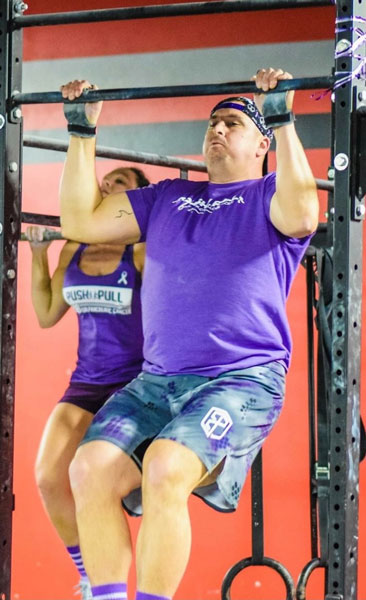 The Horvaths got involved with Project Purple a number of other ways as well. They worked as ambassadors for the organization for a number of years and have filled in for Kampf at a number of events. They say this is because of all the great experiences they've had.
"We are thankful for what everyone does there," Scott said. Two years ago, they even organized a Crossfit event with a friend who lost a family member to breast cancer to raise money for Project Purple and breast cancer fundraisers. And while they've had to take a step back recently due to family matters, they say they still think about the organization frequently.
"I couldn't see us saying no if Vin reached out to us and asked us for help to do something," Scott said. "We're always there to support Project Purple."