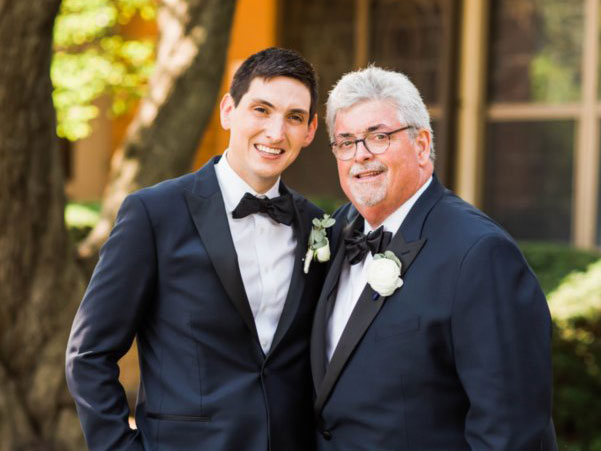 "I promised my dad I'd run the Chicago Marathon, even though it was cancelled," Sean Considine said. "So I mapped out my own route and ran it myself."
Sean's father had been diagnosed with pancreatic cancer in the last year, and so Sean decided he would combine his love of running with a cause he was now a part of.
"Running is a passion at this point," Sean said. "In running I had never raised money before. When my father was diagnosed, it sort of just made sense."
He said that he had always noticed the charity aspect when running in events, and that when he went looking for a group to partner with, he found Project Purple.
"It's sort of like when rubber meets the road," Sean said. "The mission fit."
Sean had begun training for the 2020 Chicago Marathon before it was cancelled, but he felt his efforts to both raise over $10,000 and to train for the race shouldn't go to waste, so he ran it, alongside a few friends, in memory of his father Tim.
"I owed it to my dad, to all the people going through treatment and the people who donated," Sean said. "Our family has a wonderful support network, and I think the other thing that was really successful was sharing the personal side."
He said a big motivator for him was humanizing what the patients and families go through. "I feel for everyone who has gone through this pain before," Sean said. "As a family member, you can observe but you can't really feel what the person is going through."
Sean also said that it was empowering to run for a cause, and that he's looking to raise even more money as he continues to train for this year's marathon.
"Whenever I do these marathons I don't have an excuse not to raise money," Sean said. "I want to help create a future where people don't have to be put in these difficult situations."