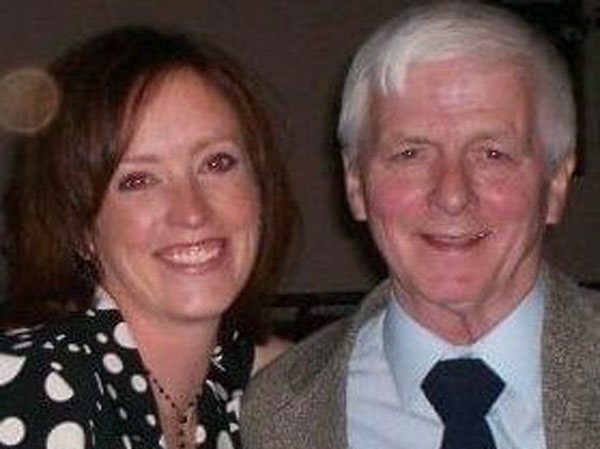 Jill Smigielski likes to run. After she lost her father to pancreatic cancer in 2009, she wanted to combine her love of running with a greater cause, so she joined Project Purple's team for the 2017 Detroit Half Marathon.
"I've run four Detroit Halves, all for Project Purple," Jill said.
Jill is the only ambassador for Project Purple in Michigan, and she uses her platform to bring awareness of what the organization does to her community, Last year, she held a virtual run in honor of her father, where she urged followers to donate and get involved with the fight against pancreatic cancer.

"People who have lost their battle have lost their voices, so it's up to the rest of us to pick up that torch," she said. She added that she is amazed by what the community around Project Purple does to continue the fight.

"It's really inspiring to work as an ambassador because I am always in awe of what people do,' Jill said. "I want to be a part of making a difference."
Jill carries the names of the people she lost to pancreatic cancer with her whenever she runs, including those of her father, her father, her great aunt, and a friend from high school. "I have this dream, and I know it sounds cheesy," Jill said.
"Everyone knows what pink in October means, but I want everyone to know what purple in November means."