Grab your paddles and a partner, because Project Purple is shooting our overhead smash with our new pickleball tournament! On November 11, Project Purple will be hosting its first-ever Project Purple Charity Pickleball Classic. Participants will get to not only play a sport that is rapidly becoming one of the most popular recreational pastimes but also help us raise funds for pancreatic cancer research and patient financial aid.
"We want to make it like a big party," said Sam DaCosta, marketing manager for Project Purple, "It's a tournament and there are going to be some competitive elements, but it's going to be a ton of fun."
Interested in signing up for this event? Click here!
Interested in sponsoring? Contact us here!
About the Charity Pickleball Classic
Project Purple will hold its first-ever Charity Pickleball Classic at Oxford Pickleball. Their facilities feature both men's and women's locker rooms, climate control, and state-of-the-art pickleball courts, which all contribute to an amazing experience on and off the court. At Project Purple, we are excited to introduce our community to a sport that we love.
"We first looked into it as a team building exercise," explains DaCosta, "but we realized how much fun it is when we started playing, and we really enjoyed it. And we always look to include other people in our mission, so we were like, 'we had a ton of fun doing this, so why don't we find a way to make this a fundraiser?' It just felt like the perfect fit."
To accommodate all skill levels, our Pickleball Classic will host multiple divisions. Each division will consist of a series of teams made up of 2 players each. Whether you're a novice, or you are a pickleball aficionado, you and a friend will have the opportunity to play for a world without pancreatic cancer. And of course, the championship for your division!
Our divisions include men's and women's amateur and advanced divisions, as well as a mixed amateur and advanced division. Whether you are playing with your significant other, or just a group of friends, everyone is welcome to serve an ace against pancreatic cancer.
In addition to the action on the courts, players can enjoy coffee and food from food trucks throughout the day, and listen to some amazing music from the 99.1 WPLR Street Team.
"Our biggest goal for this event is to bring together a big group of people, and put together a sizable tournament, but still make it a ton of fun and give people a positive outlet, while we raise funds for pancreatic cancer," said DaCosta. 
You can sign up with a partner or individually. If you so choose, you can bring your own equipment, however, we will also have free pickleball paddles for you to borrow if needed! For everyone who signs up for our event, you will receive a free hat to commemorate your time on the court. To sign up for the tournament, please click here. 
Project Purple is seeking businesses to support the event through sponsorships ranging from one presenting sponsor at $10,000 to multiple banner sponsors at $100 each. 
"Sponsors have the opportunity to do a lot of good through corporate giving to an event, and it goes a long way in helping us with our mission to create a world without pancreatic cancer," said DaCosta. "On top of that, they get the opportunity to get in front of our community, and any chance to align yourself with people that are as loyal as our group, that are as active and avid about supporting other people as our group, that's always a positive for any brand." 
For sponsorship details, please email connor@projectpurple.org.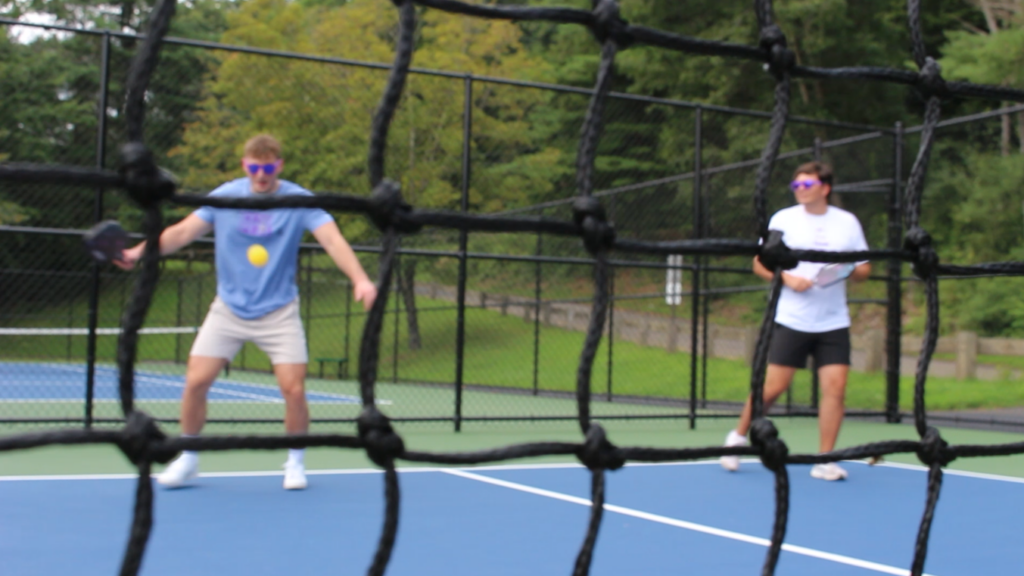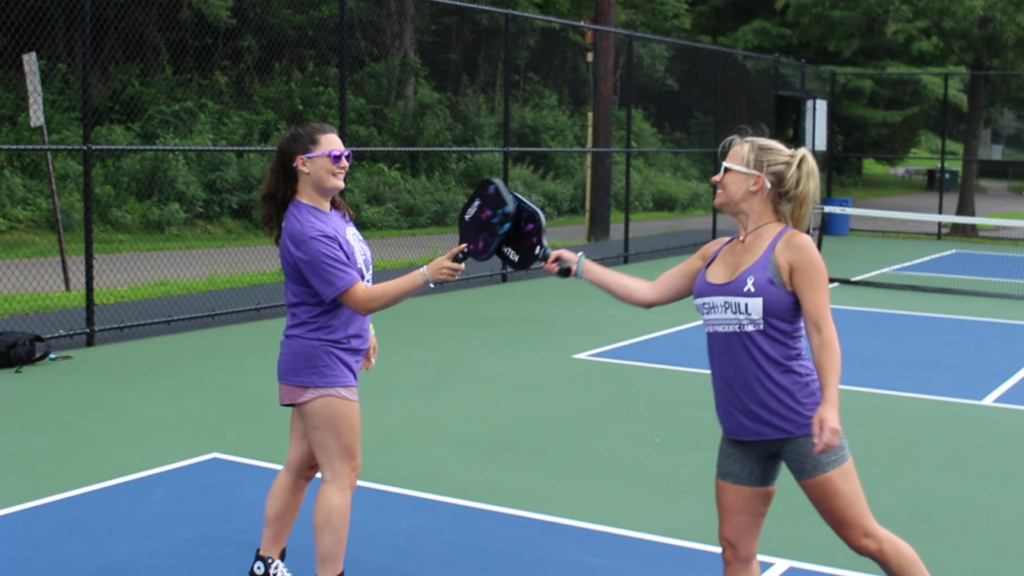 About Project Purple
Founded in 2010, Seymour-based Project Purple provides financial aid and hope to patients battling pancreatic cancer and funds critical research in the detection and treatment of the disease. Its primary source of funding is peer-to-peer fundraising by individuals participating in marathons, half marathons, and other physical activities. In 2022, more 15,000 individuals helped raise more than $1 million to support Project Purple's mission of a world without pancreatic cancer. Project Purple has funded nearly $3 million in research and provided more than $700,000 in financial aid to help patients cover medical bills, utilities and housing costs while undergoing treatment. For more information, go to www.ProjectPurple.org.
All the proceeds from this event will go directly towards Project Purple's mission of a world without pancreatic cancer. Our patient financial aid program, as well as our reach grants are dedicated to aiding patients, whether it be by supplying them with food, or gifting a grant for a new clinical trial to one of the many prestigious hospitals around the country. 
We're also dedicated to alleviating the financial burden of fighting this cancer so patients can focus on their recovery. Our Patient Financial Aid program has provided over $750,000 in financial aid to patients and families to cover medical bills, utilities, and housing costs while patients receive treatment. Since its inception, the program has provided much-needed assistance to over 1,200 families.
To do our part in the fight against pancreatic cancer, Project Purple has invested over $3 million in research efforts already. With these funds, we have helped establish the PRECEDE study, the world's largest high-risk consortium for genetic mutations linked to pancreatic cancer, and contributed to the foundation of Nebraska's first high-risk clinic for pancreatic cancer. Our organization also has several grants of our own to be invested in various areas of research such as early detection methods, and curative treatment options. To learn more about our research initiatives, and some of our current projects, please click here.
About Oxford Pickleball
Oxford Pickleball, a dedicated pickleball facility at 4 Pheasant Run Road in Oxford, features both men's and women's locker rooms, climate control and state-of-the-art pickleball courts. More information about the courts is available at https://oxfordpickleball.com/.