I met Dino, the CEO of Project Purple at the Boston Marathon in 2013. Our connection was immediate. We each come from Italian families, we are runners, business professionals, vocal in our ideas and opinions, hold a fast conversation, and a quick wit. One trait that struck me the most with Dino, perseverance. Mine is endurance.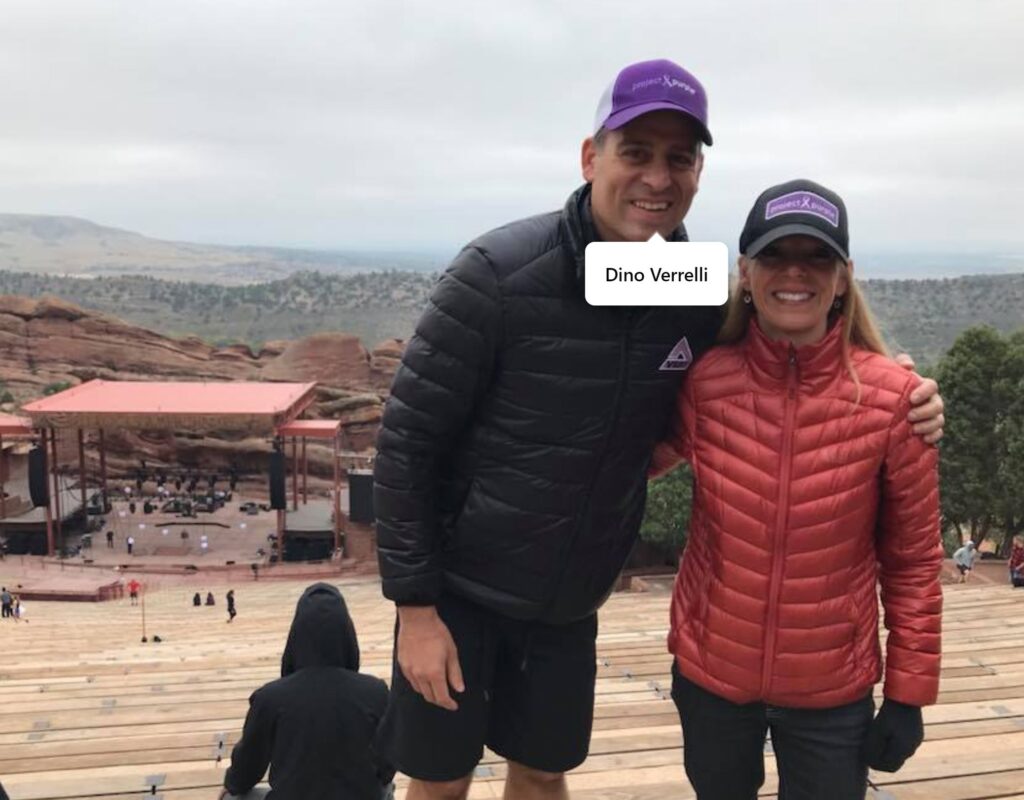 My Mother, Virginia Heskett, was diagnosed with Pancreatic Cancer in July of 2012. Dino's Father, Gionvanni, was diagnosed in 2008. The most compelling connection of all. This disease, our parents' perseverance throughout the stages and treatments, cemented my dedication to Project Purple and all those battling Pancreatic Cancer.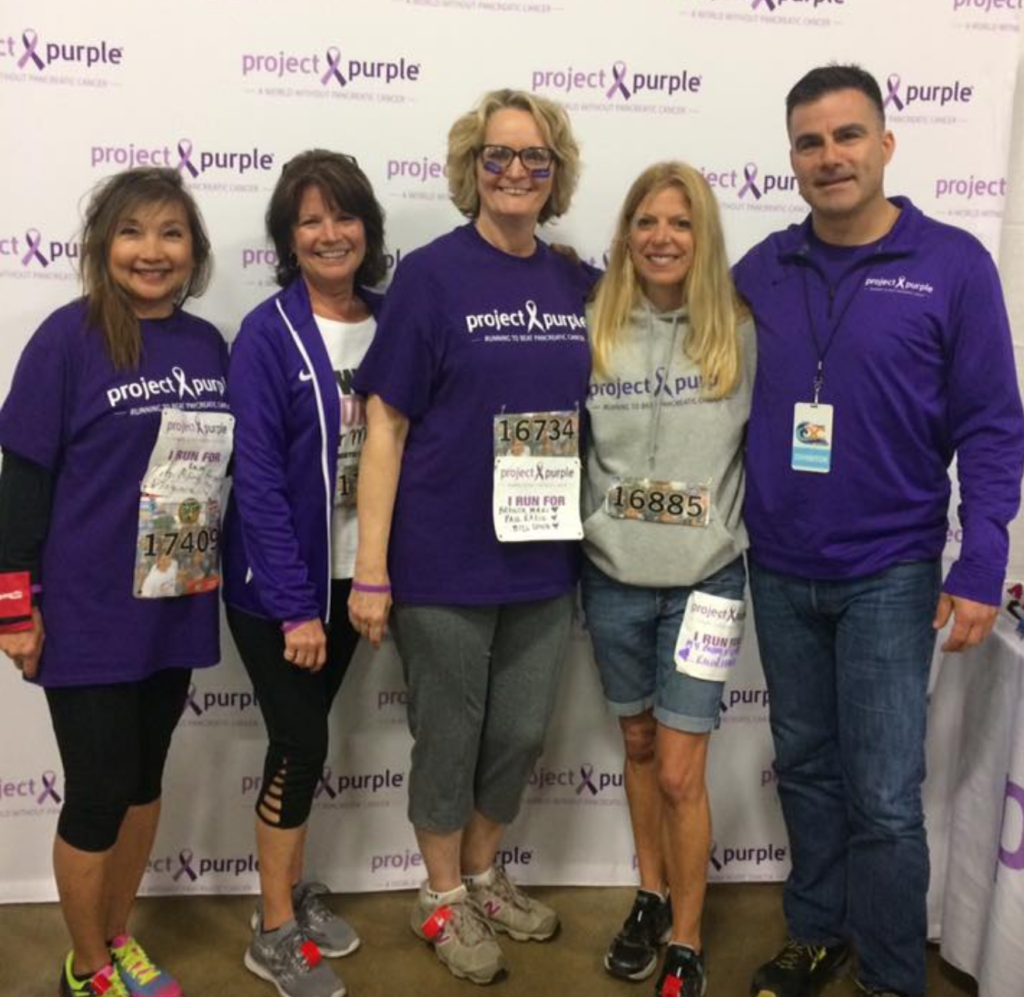 I ran 12 marathons in 12 months to raise awareness and to support my Mother and families navigating through timelines, medical bills, emotions, and chemotherapy. That was in 2013-2014. My Mother died on May 1 st , 2015 with me by her bedside for 5 days straight. I continue to support these families through running ultra-distances, raise funds for early detection, our incredible Patient Aid program, meeting many along the way! I am blessed to be on the Board of Directors with Project Purple.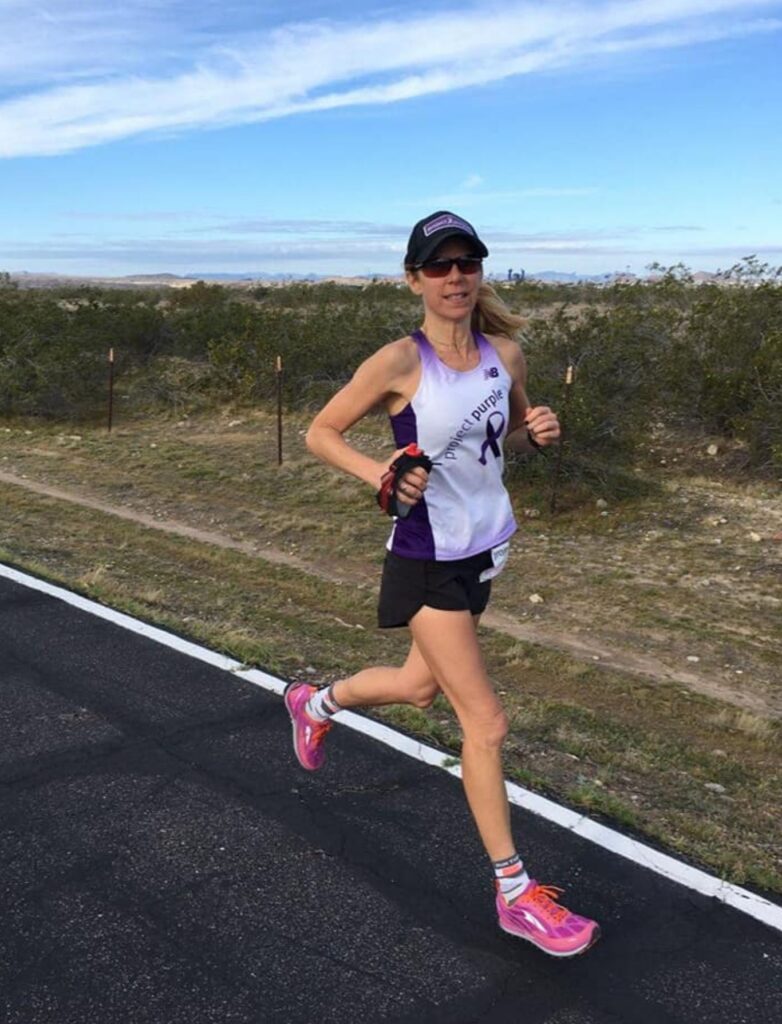 The endless stories stranger share while proudly wearing my Project Purple hats or shirts continue to touch my heart. We need more awareness, more clicks of the donate button, research, and certainly more people to know they have us; Project Purple. Our Board, staff, and Ambassadors throughout the US, fighting, running, and speaking for each of you. Come on and join us in an event!
On November 8 th , 2019, I told my Stepfather, Al Heskett, who was married to my Mother of 37 years, that his youngest daughter, Jill Johnson, also died of Pancreatic Cancer. This disease takes its toll but know that perseverance and endurance are just a portion of what Project Purple is all about in our commitment to create a world without Pancreatic Cancer.
With love and gratitude,
Shawn Veronese