Gratitude. Appreciation. Thankfulness. Cultivating gratitude improves happiness and a sense of well-being, As we enter this week of Thanksgiving in Pancreatic Cancer Awareness Week, it is important to remember those things we are grateful for. Here are just a few things we at Project Purple are thankful for this week.
1) What's Your Why/Pancreatic Cancer Awareness Month.

We are thankful for everyone who has raised awarenss for pancreatic cancer this November. We are grateful for everyone who has participated in Project Purple's What's Your Why campaign this year. You are helping people understand why this cause is so critically important and why we need things to change NOW.
2) The scientists who have dedicated their lives to pancreatic cancer research. We are thankful for the scientists who are working dilligently every day to unravel the mysteries of pancreatic cancer. Their efforts are conributing to a new understanding of what causes pancreatic cancer and how we may be able to treat it more effectively in the future.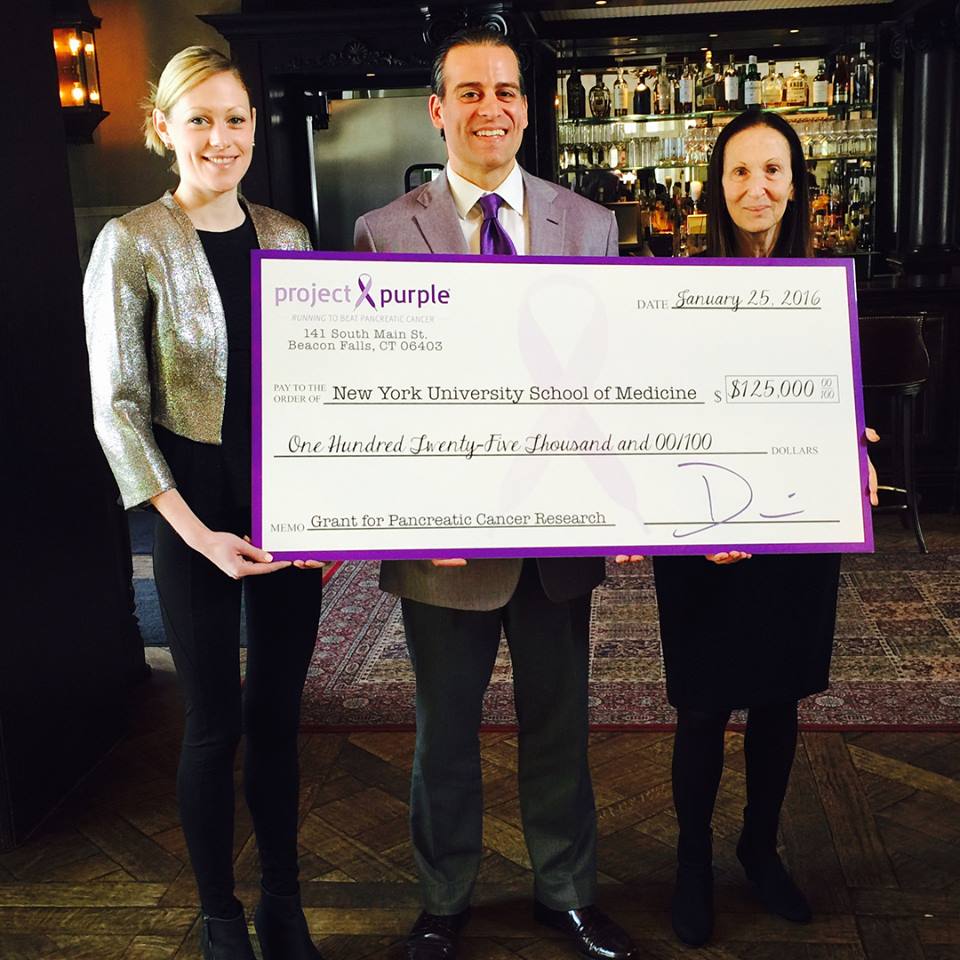 3) The doctors. We are grateful for the oncologists, surgeons, gastroenterologists and other medical doctors who work to care for pancreatic cancer patients. These dedicated professionals work to save the lives of those who face nearly insurmountable odds.
4) The survivors. We are so thankful for the pancreatic cancer survivors of the world. You give everyone hope every single day. Keep sharing your stories. We need to hear from each and every one of you.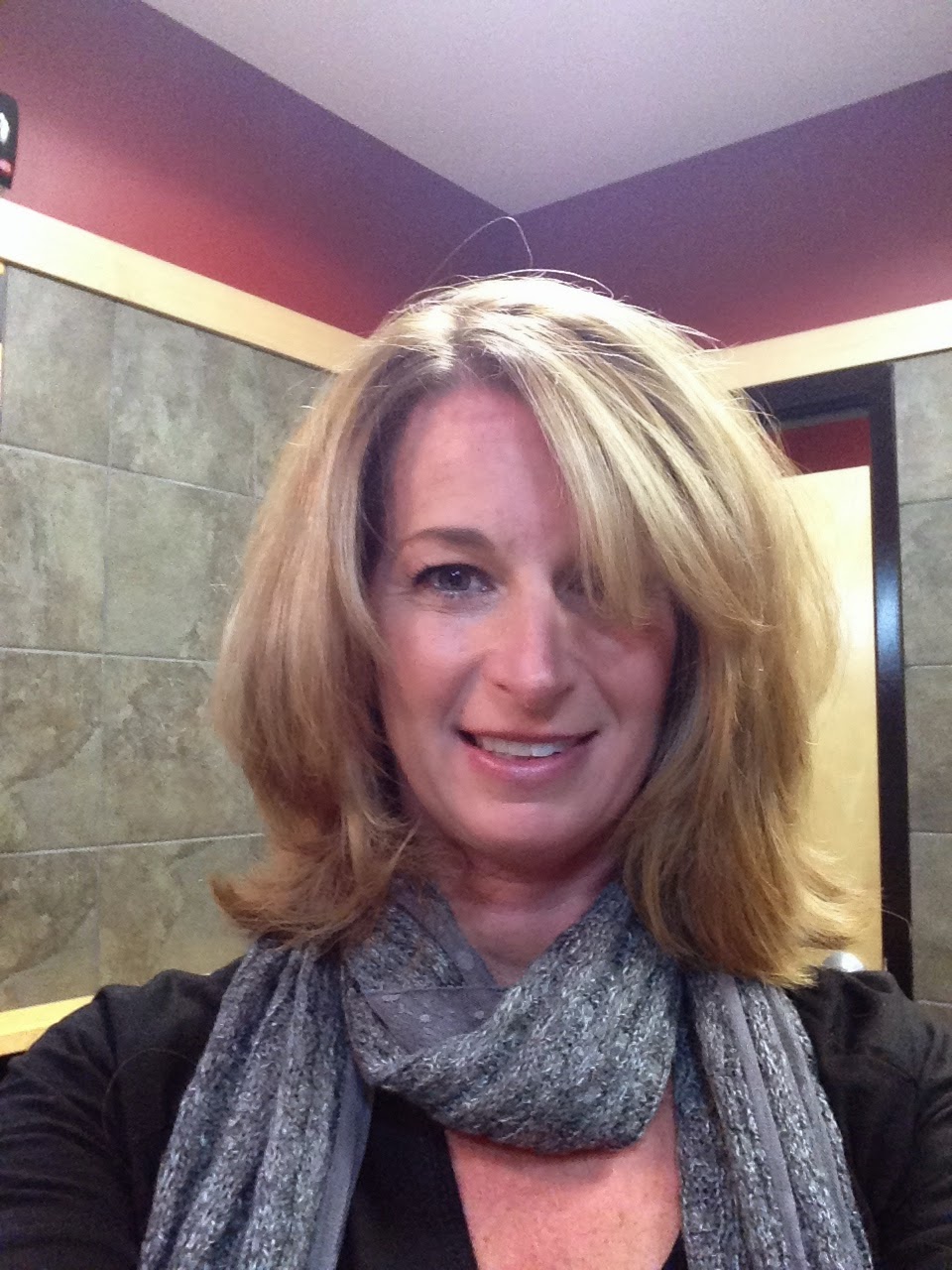 5) The caregivers. We deeply appreciate every person who has selflessly given of themselves to care for someone with pancreatic cancer. Thank you for going to doctor visits and chemotherapy appointments with patients. Thank you for spending time with patients taking care of all of the things, big and small, that patients need help with so they can concentrate on fighting their illness. Your kindness and emotional gifts of love are appreciated more than you will ever know.
6. The families. We are incredibly thankful for all of the families and loved ones of those who have battled pancreatic cancer. In the face of dire circumstances, you have continued to raise your voices and demand better. You refuse to accept a five-year survival rate of 8%. You fight not only for yourselves and your loved ones, but for every single person past, present and future, impacted by pancreatic cancer.
7. The Project Purple runners. We are incredibly appreciative of everyone who has gotten up off the couch and challenged themselves physically on behalf of Project Purple since 2010. To anyone who has completed a race, whether a one-mile, a marathon, an ultramarathon, a Tough Mudder, an Ironman or anything in between for Project Purple, you are a super star!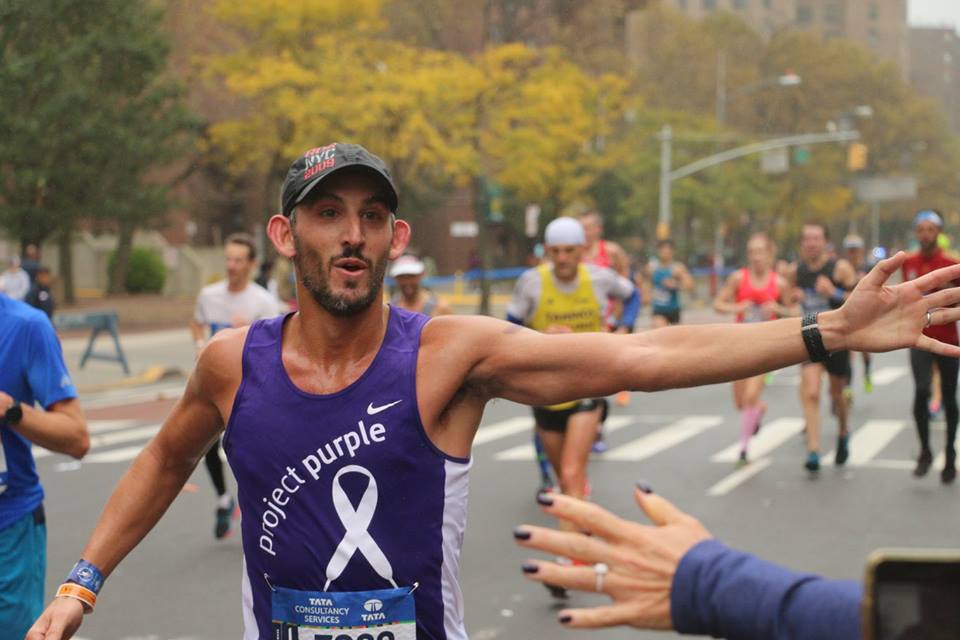 8. Push-Pull for PC. We are grateful for the CrossFit boxes and athletes who have supported Push-Pull for PC these past few years. This year the program has grown exponentially and we know it is just going to continue to get better and better as this program spreads across the country.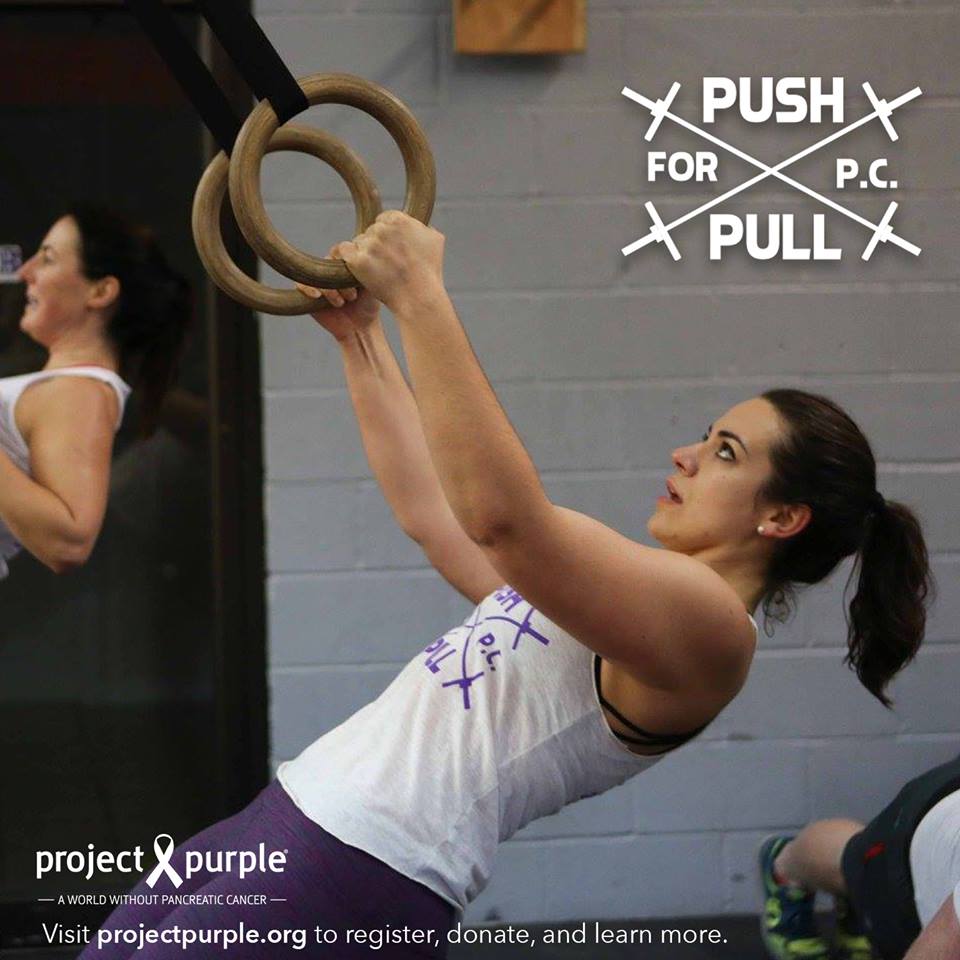 9. The donors. We are thankful for every single person who has donated to Project Purple over the years. We appreciate each individual donor and every corporate donor who has matched a donation or sponsored an event or a team. Because of you, we have helped countless patients through our Patient Financial Aid program. Your dollars have also helped fund numerous pancreatic cancer research projects over the years.
10. The Project Purple family. No other charity has a culture of family like Project Purple does. Our athletes, ambassadors, volunteers, and allies create a vital, compassionate community which supports one another as we collectively battle pancreatic cancer. We appreciate and value every single member of our community…you are our family….you are Project Purple!
Click HERE to get involved with Project Purple!