At this time last year, Trisha Ladley thought her father, Lou Tamara, was as healthy as ever. In fact, when he saw his primary care doctor for a physical in October, Lou did not indicate he was having any problems. Within weeks, however, Lou was diagnosed with Stage IV pancreatic cancer. Lou passed away in May, 2017. Trisha is running the New York City Marathon this weekend with Project Purple, in honor of her dad's battle.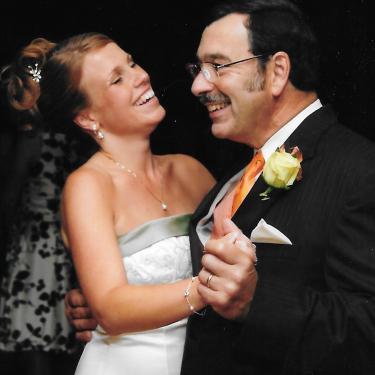 Trisha Ladley's Father, Lou Tamara
Fran and Lou Tamara raised their two children, Mike and Trisha, in upstate New York. For 30 years, Lou worked as an art teacher in the Elmira City School District. Though he was a dedicated teacher who enjoyed sharing his love of art with his students, he also enjoyed dedicating his time to his own art. During the 1960s-1970s, and then again in the 1990s, he took time off from teaching to dedicate to his own paintings. Trisha says, "He would share his paintings when people came to the house, but he was very humble and was also a perfectionist."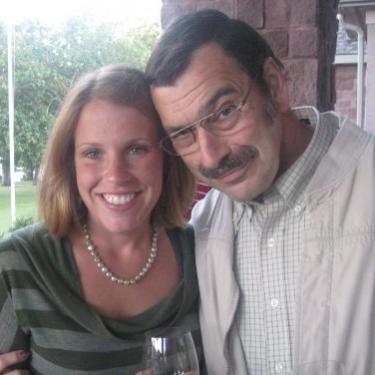 "My dad was so considerate and caring, and always put family first. He was a home body, content to garden all day long, from sun up to sun down, without speaking a word to anyone else. But when you got him to go to a social event, particularly with the immediate and extended family, he was so personable and engaging," Trisha explains. "He put family above all else, and he cherished having everyone together, even to the degree that he included my brother and me in wedding anniversary dinners with my mom all throughout our childhood. It was as if he didn't see any point in doing something if he couldn't share it with those he loved, which was reflected in his love of gardening and sharing produce with all of us."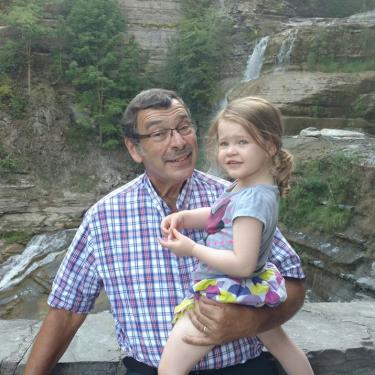 Lou's Pancreatic Cancer Diagnosis
In the fall of 2016, Lou started feeling some stomach discomfort. By the second week of December, he returned to his physician, who thought Lou might have an ulcer. Eventually, Lou was in so much pain, he went to the Emergency Room at the hospital. He was diagnosed with stage IV pancreatic cancer. By this time, Lou had extremely painful fluid build-up in his abdomen, known as ascites, caused by the cancer cells which had spread to his peritoneum.
Lou's family remained hopeful for his future in the beginning. He had to go in weekly to have fluid drained from his abdomen. Lou was frequently dizzy and weak after the ascites were drained. He started chemotherapy shortly after January 1, 2017. The hope was that chemotherapy would help reduce the fluid build-up in his abdomen, as it was causing excruciating pain. However, Lou never got relief from chemo.
As Lou dealt with chemotherapy and the pain from his cancer, the Tamara family faced another challenge. On Valentine's Day in February, 2017, Fran Tamara was diagnosed with brain tumors. While very frightening, her tumors were fortunately benign. Though Lou was in a great deal of pain, Fran's diagnosis made him want to fight his pancreatic cancer even harder. He told his family, "I have to be here for her!"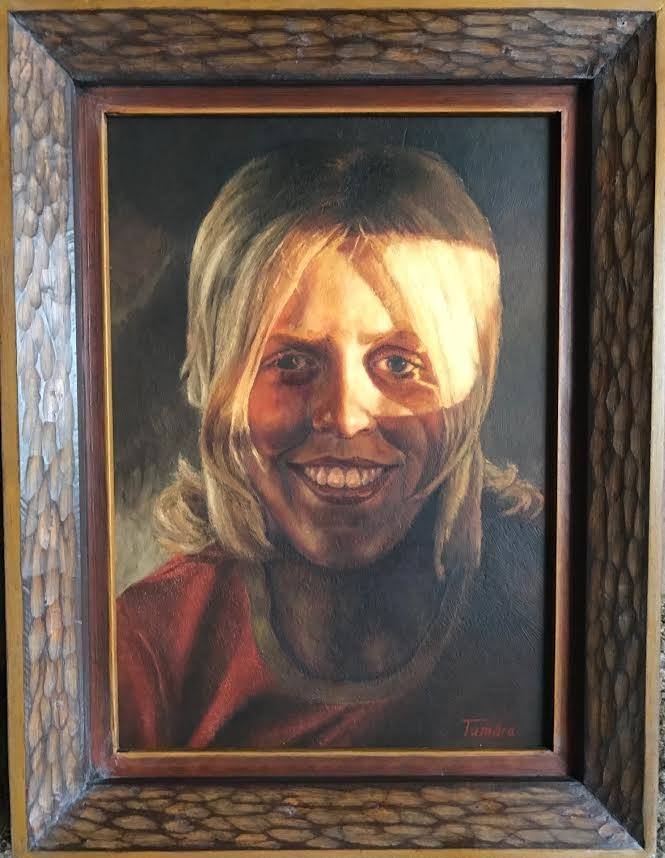 In late March, Lou had a repeat CT scan. By this point, he was so ill, he was having difficulty walking. He took a week off from his chemotherapy treatments to give his body a break from side effects, but Trisha says, "He started to go downhill quickly." On May 5th, 2017, Lou Tamara passed away from pancreatic cancer. He had been diagnosed fewer than five months earlier.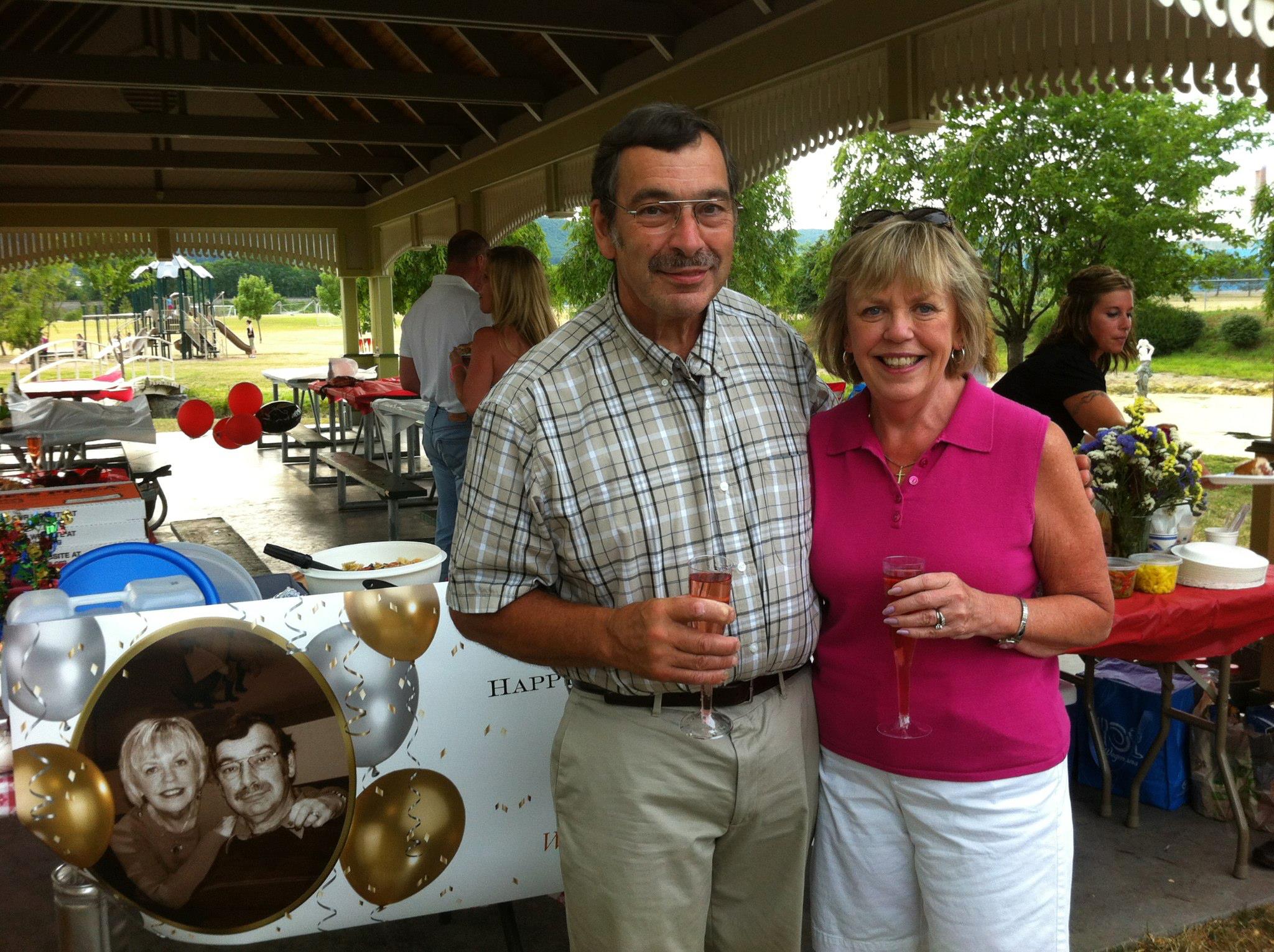 Trisha Ladley Running First Marathon
In 2012, Trisha and her cousin, Molly, trained to run a half-marathon together for the challenge and as a way to get in shape. In April, 2017, Molly suggested the pair run the New York City Marathon together. Molly was planning to run for Alzheimer's Disease in honor of her stepfather, who was fighting the disease. She told Trisha about pancreatic cancer charity Project Purple. Trisha officially signed on to run with the TCS New York City Marathon team the day her father passed away. Sadly, Molly also recently lost her stepfather. Both women will now be running 'in memory of' their loved ones.
Since this will be her first full-distance marathon, Trisha has been extra conscientious about her training. She dedicated herself to following a full 16-week training program. When it has gotten tough, she says, 'Training for a purpose is what has kept me going. Every time I do my long run, I think of my father. I am very passionate about this cause and am pretty emotional at the beginning of my long runs. I can't imagine what it will be like for me on race day."
Raising Money and Awareness
By running for Project Purple, Trisha not only wants to raise money for pancreatic cancer research, she also wants to help raise awareness of the signs and severity of the illness. "Even if there was better treatment, one of the issues with pancreatic cancer is it is not found until it is stage IV. You could literally have minor stomach problems and then find out you could be dead in just weeks."
Planting Seeds
Gardening was a huge part of Lou's life. Each year, he planted seedlings and then transferred them to the ground when the time was just right. Trisha explains, trying to hold back tears, "He started his garden this year. He was not able to finish it, obviously. He planted over 700 seedlings. My husband and I transferred every single one of them. We brought 300 or so to the funeral home during calling hours. Everyone took a plant home. It has been wonderful to see everyone's plants growing."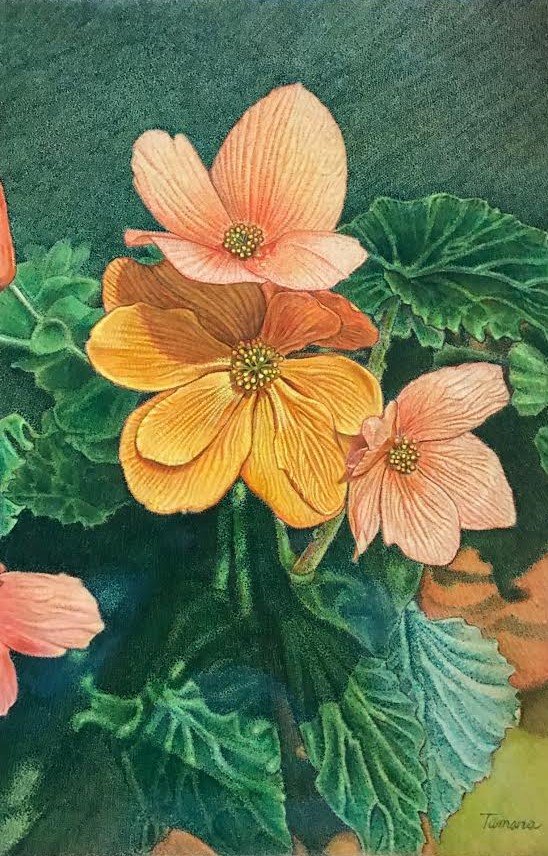 Like her father did, Trisha is now planting seeds for others by running for Project Purple. With the money she raised through fundraising and an art show featuring her father's work, she is planting seeds which will go to help others through research, patient aid and raising awareness of the disease that took her father. Please make a contribution to Trisha's Project Purple TCS New York City Marathon fundraiser by clicking HERE.