November is pancreatic cancer awareness month. When I was diagnosed in 2013, the five-year survival rate for pancreatic cancer rate was 5%. When I first saw that statistic, I assumed it had to be wrong. How could ANY cancer have a survival rate of just 5%? Sadly, that was, in fact, the case for many years. While we still have so much work to do to improve survival for pancreatic cancer, just this weekend, I saw many reasons for optimism! This November, help Project Purple get the word out during pancreatic cancer awareness month!
Pancreatic Cancer Awareness Month: The Numbers
In 2017, pancreatic cancer surpassed breast cancer to become the third most deadly form of cancer in the United States. Though no one knows exactly why, the incidence of pancreatic cancer is rising. In fact, over the past ten years, pancreatic cancer rates have risen 0.5% each year, while the number of deaths has held steady. This year, over 53,000 people will be diagnosed with pancreatic cancer and over 43,000 people will die from the disease. If the trend continues, pancreatic cancer will become the second more deadly cancer by 2020.
Survival Rates: Good News, Bad News
Over the past few years, Project Purple and other organizations have been working hard to increase awareness of this deadly disease so we can increase research funding. While survival rates remained essentially the same for decades, we are starting to see some positive changes and reasons for hope for the future. According to the National Cancer Institute, in 1975, the five-year survival rate was 3%. The good news is that in 2017, the five-year survival rate is now 8.5%! The bad news, of course, is that the survival rate is still in the single-digits. (see more on pancreatic cancer statistics from the National Cancer Institute HERE)
Project Purple Funding Research
When I was first diagnosed, my family and I felt very much alone. I wondered if pancreatic cancer patients were basically considered a 'lost cause' and what was being done in research labs to help us. This weekend, while in New York City supporting the Project Purple team at the New York City Marathon, I had the opportunity to meet with two of the premiere pancreatic cancer researchers in the world, Dr. Dafna Bar-Sagi of the New York University Langone Department of Medicine and Dr. Kenneth Olive of the Columbia University Medical Center. Project Purple has awarded grants to this two well-respected scientists to help fund collaborative research.
Dr. Dafna Bar-Sagi
Dr. Dafna Bar-Sagi is one of the trailblazers in the research of 'ras' mutations and how those mutations lead to the development of pancreatic cancer. In layman's terms, she studies how 'normal' cells turn into cancer cells. These 'ras' mutations are present in virtually all pancreatic tumors. In addition, Dr. Bar-Sagi researches targeted therapies to treat pancreatic cancer. (Learn more about Dr. Dafna Bar-Sagi's research HERE)
Dr. Kenneth Olive
Dr. Olive hopes to find potential cures for pancreatic cancer through the pre-clinical trials he conducts in his laboratory. Most recently, he has been studying why pancreatic cancer is so resistant to chemotherapy. Pancreatic cancer cells have an innate resistance to chemotherapy, rather than an acquired one. He and his team are exploring how to overcome this chemoresistance and find ways to improve the chemo delivery system in pancreatic cancer so it is more effective. (Learn about Dr. Kenneth Olive HERE)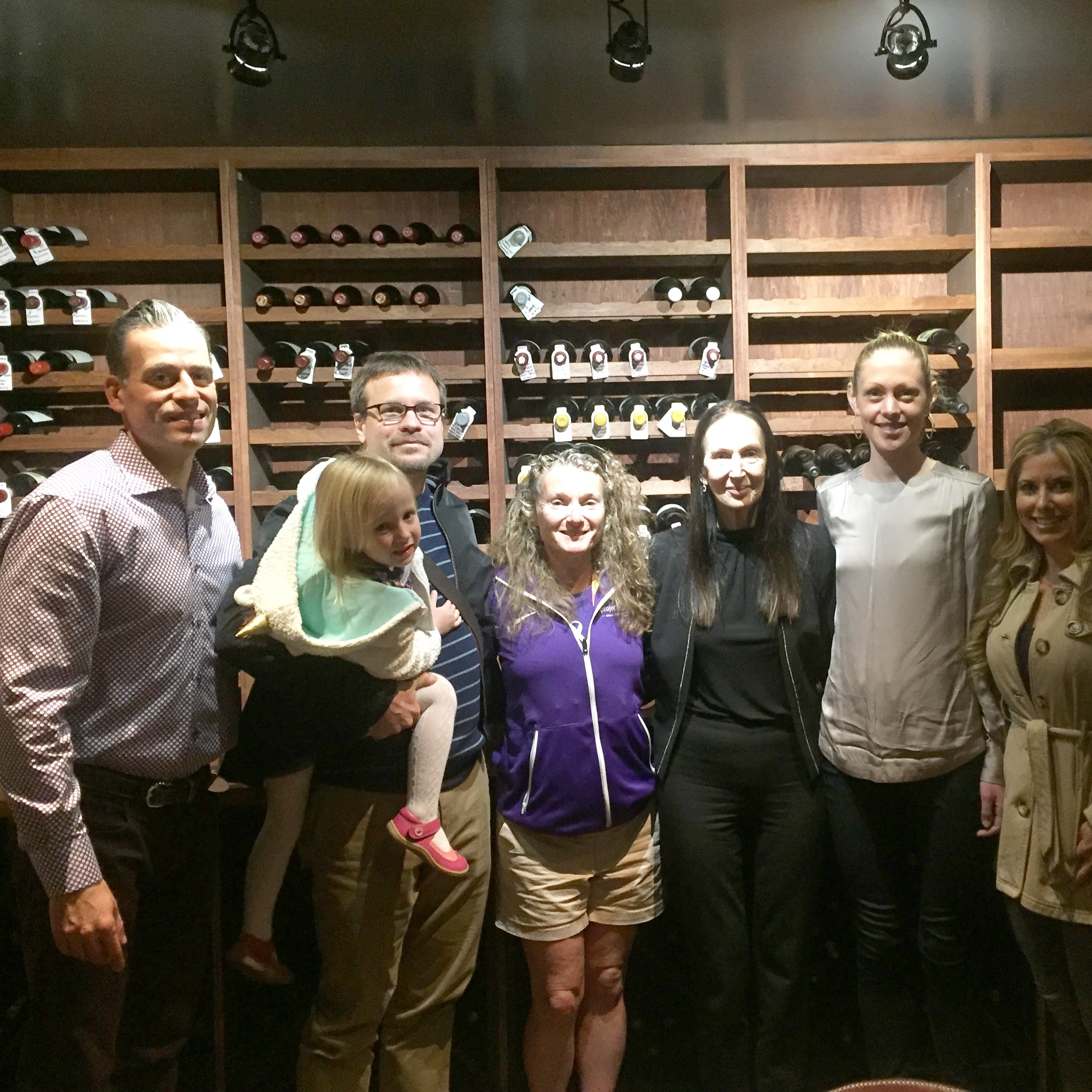 Optimism for the Future
Dr. Bar-Sagi and Dr. Olive are excited and optimistic about promising research in several areas. They spoke of the genetics of pancreatic cancer and how targeted therapies developed for other cancers can potentially be used for pancreatic cancer patients. The scientists discussed new developments in potential immunotherapies. They spoke of the research on KRAS mutations in pancreatic cancer tumors and how scientists have learned how the microenvironment of pancreatic cancer makes it so difficult to treat. The doctors also spoke of exciting new research into RNA mutations and how that research may also lead to novel new therapies. Finally, they are both excited about a new surge in research for early detection, which is essential to improving survival rates.
Project Purple: Committed to a Cure
Project Purple has funded joint research at NYU and Columbia because we believe everyone wins when great scientists can collaborate. In addition, the grants we have given these two researchers, and others, have allowed them to secure additional funding from other entities. When we all work together for a cure, we will get there so much faster.
Help us During Pancreatic Cancer Awareness Month!
It was so exciting to kick off pancreatic cancer awareness month by hearing about some of the new, promising research being conducted. Project Purple wants our donors to know where their funds are going, so look for more coverage of the exciting science your money is funding! I know Dr. Bar-Sagi and Dr. Olive are making me feel more optimistic about the future of pancreatic cancer.
Please help Project Purple get the word out throughout this pancreatic cancer awareness month! We are starting to see steps in the right direction, but we need everyone's help to find a cure!
Share What's Your Why?
Make a Donation to Project Purple Here
Find out how you can Get Involved with Project Purple Here!