Project Purple is extremely pleased to bring CrossFit coach/athlete Vin Kampf on board as our CrossFit Program Manager. For the past three years, Project Purple has partnered with CrossFit boxes as we work to rid the world of pancreatic cancer. Our relationship with CrossFit opens up a whole new and exciting way to involve more people in the fight against pancreatic cancer. Please join us in welcoming Vin to our team!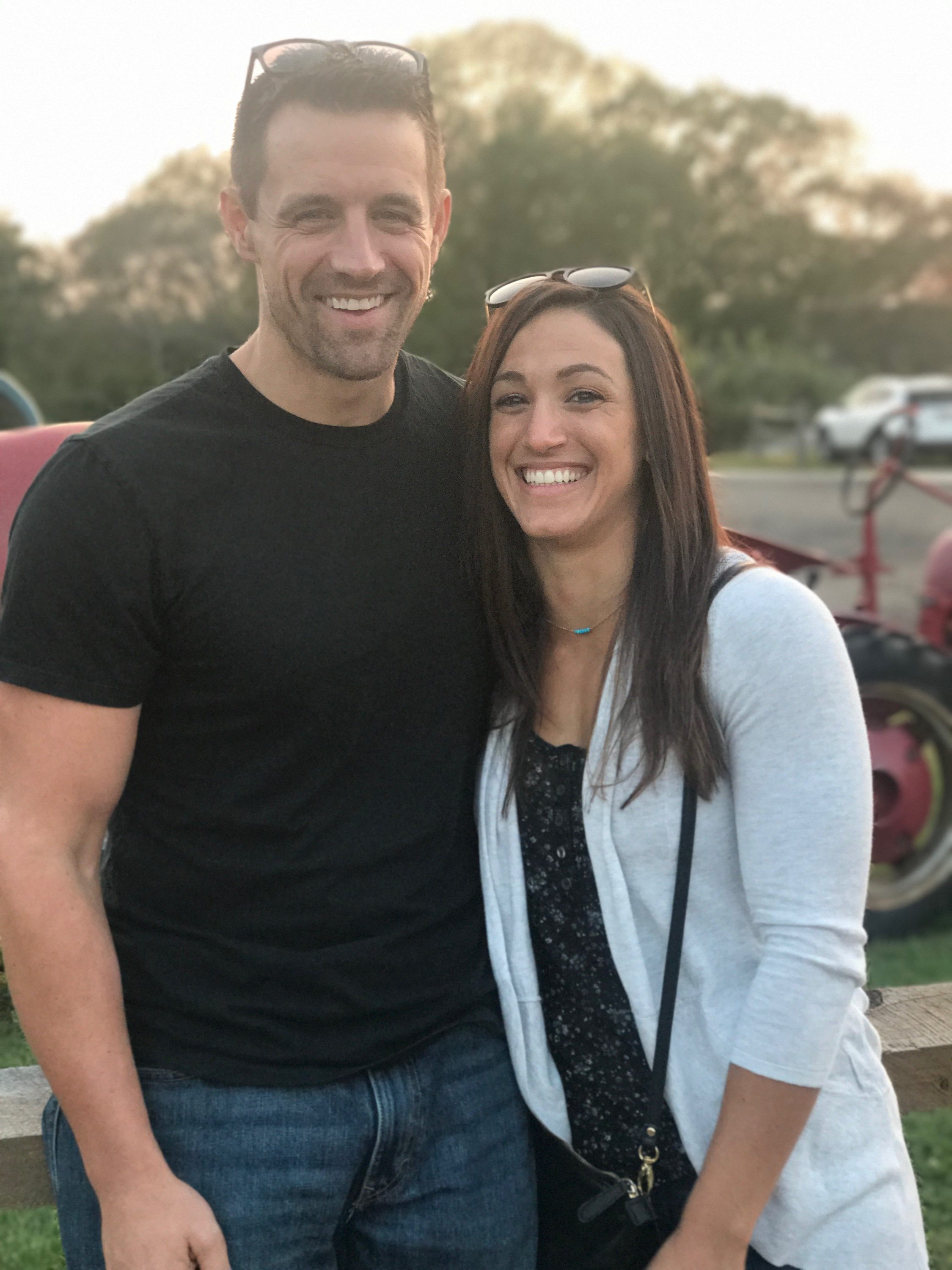 A Unique Combination of Passion and Compassion
Like many people, Vin spent a lot of time in the gym trying to get in top shape over the years. When he discovered CrossFit, it brought about a cataclysmic shift in his workout philosophy. For seven years now, he has been a committed CrossFit athlete and coach. When pancreatic cancer touched his own life, he learned more than he ever wanted to know about the devastating illness. His passion for CrossFit and his unique understanding of pancreatic cancer make him the perfect addition to the Project Purple team.
From Division I to Personal Trainer
Originally from Southampton, NY, Vin fell in love with sports as a child. He played a little bit of everything, but baseball was his real love. In 1997, Vin moved to Connecticut to attend Sacred Heart University, where he played Division I baseball.
Dedicated to his exercise program, he later earned his personal trainer certification through the National Academy of Sports Medicine (NASM). Vin worked at a Bally's Total Fitness Club through college, and he discovered he enjoyed helping people achieve their fitness goals.
Vin Kampf Discovers CrossFit
In 2010, however, everything changed for Vin when he discovered CrossFit. Almost immediately, Vin's entire workout focus and philosophy changed. He explains, "I used to waste an hour or two at the gym every day." Like many people, he thought he needed to spend hours at the gym to see results.
When Vin tried his first CrossFit workout, he was shocked by how short and intense the experience was. "I went in and threw up after my first workout. It was literally only 15 to 20 minutes long. I said, 'I am not going back. That was the stupidest thing ever. But, I went back a week later and have been hooked ever since'."
Vin loved the sense of community he found through CrossFit. Specifically, he found CrossFit to be inclusive and welcoming. "I loved the fact that the last person to finish the workout gets cheered the most," he says. After participating in CrossFit for just one month, Vin decided to become a certified coach. He currently coaches at CrossFit Milford and CrossFit Trumball in Connecticut.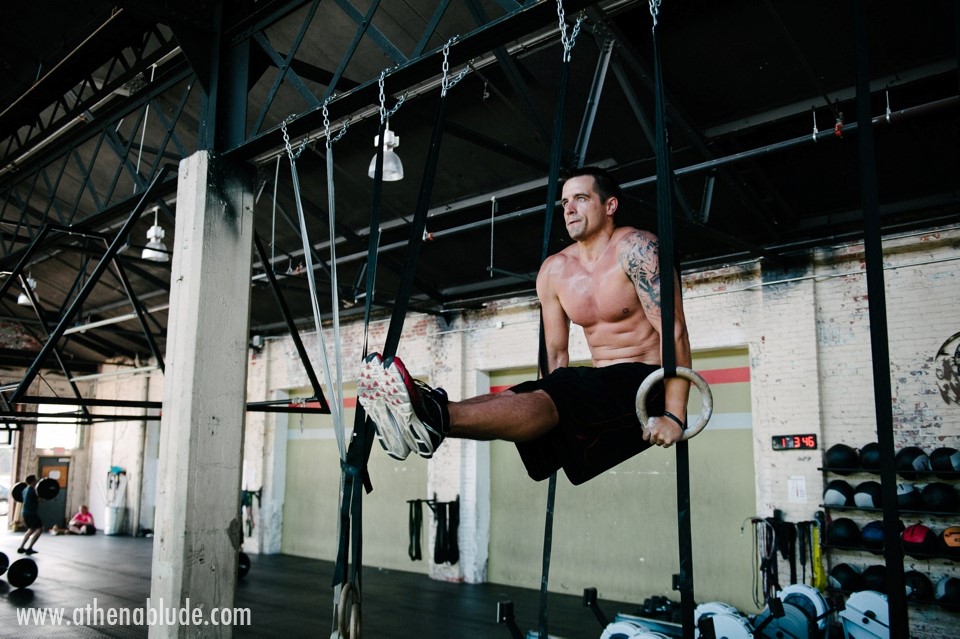 CrossFit Meets Project Purple
Vin met Project Purple founder Dino Verrelli through CrossFit three years ago at the first Push-Pull for PC event. Dino spoke to the participants about losing his own father to pancreatic cancer, and while Vin was moved by the speech, he did not have any personal experience with the disease.
Vin Kampf Experiences Pancreatic Cancer
A year later, that changed. On August 26th, 2015, Vin's uncle passed away from pancreatic cancer just nine months after diagnosis. Suddenly, the reality of the disease's grim prognosis hit home for. Since then, pancreatic cancer has impacted Vin's life several times.
This past year, his friend's mother passed away after a six month battle with pancreatic cancer. CrossFit Milford hosted a Push-Pull for PC in her honor. Later, a physician Vin knew for seven years through his work as a pharmaceutical representative passed away from pancreatic cancer. Finally, a woman who was like a second mom to Vin passed away from pancreatic cancer this past July, just two months after she was diagnosed with the illness.
Project Purple Ambassador
In a short period of time, Vin learned how widespread and deadly pancreatic cancer is. As he traveled to CrossFit events, he began serving as a Project Purple Push-Pull ambassador. He brought materials to events in hopes of helping to raise pancreatic cancer awareness and get more people involved in the Push-Pull for PC program.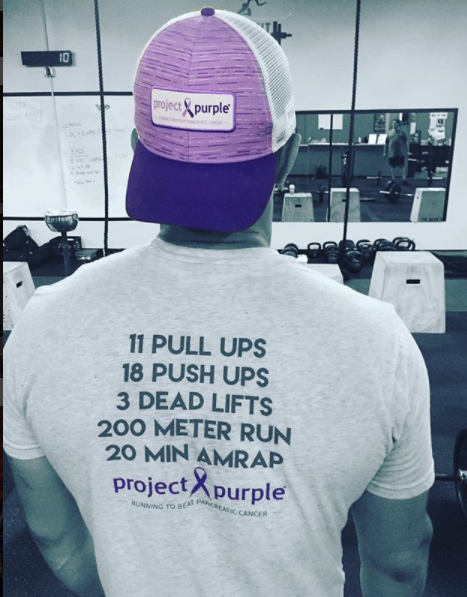 From Ambassador to Program Manager
When Dino Verrelli asked Vin to help Project Purple expand its reach into the CrossFit realm, Vin was ecstatic. "I took him up on the offer. I didn't even have to think about it!" Vin explains. "I now understand how devastating pancreatic cancer is. Not many people do things they can say they are passionate about, but I am passionate about Project Purple and building the CrossFit Program."
Making a Difference
Vin plans to spread Project Purple's CrossFit program nationwide, bringing many more boxes into the fight against pancreatic cancer. His ultimate goal is to improve the prognosis for those diagnosed with the disease. "Right now, if someone is diagnosed with pancreatic cancer, odds are, they will pass away. In less than a year of cumulative time, I lost four people to pancreatic cancer. It isn't fair. They were all such pillars of strength, saying they were going to beat it. They did not show any signs of giving up. Anyone diagnosed with pancreatic cancer deserves more than that. No one should be told they only have two months to live."
Working with Project Purple has already been a fulfilling experience for Vin, who says the organization feels like family. "We all have the same passion about our community. It gives me satisfaction and fulfillment to know I am making a difference and helping others."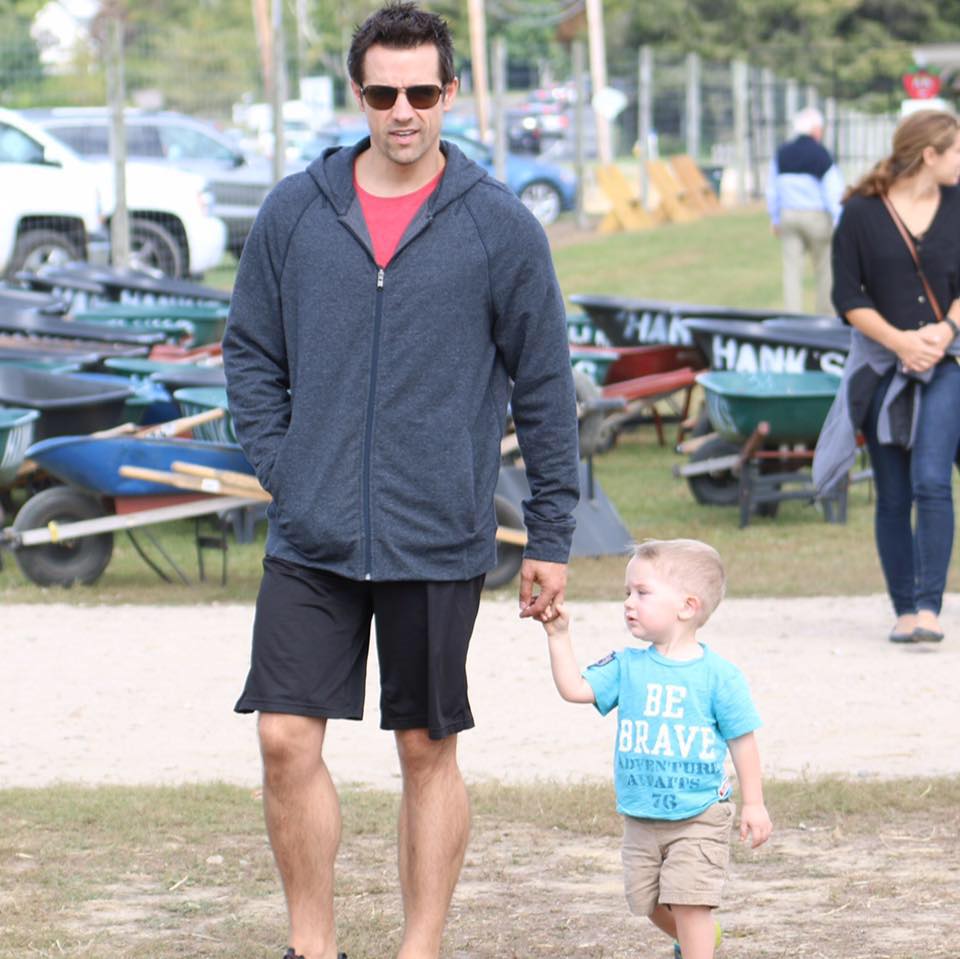 To learn how your CrossFit Box can help in the battle against pancreatic cancer by hosting an event for Project Purple, contact Vin Kampf at vin@projectpurple.org or click on Push/Pull for PC.