In 2017, Project Purple became the biggest provider of financial aid to pancreatic cancer patients in the United States. Thanks to all of our generous supporters, Project Purple provided $100,000 to people fighting pancreatic cancer. Here is a look at how the 2017 Patient Financial Aid program helped those in need.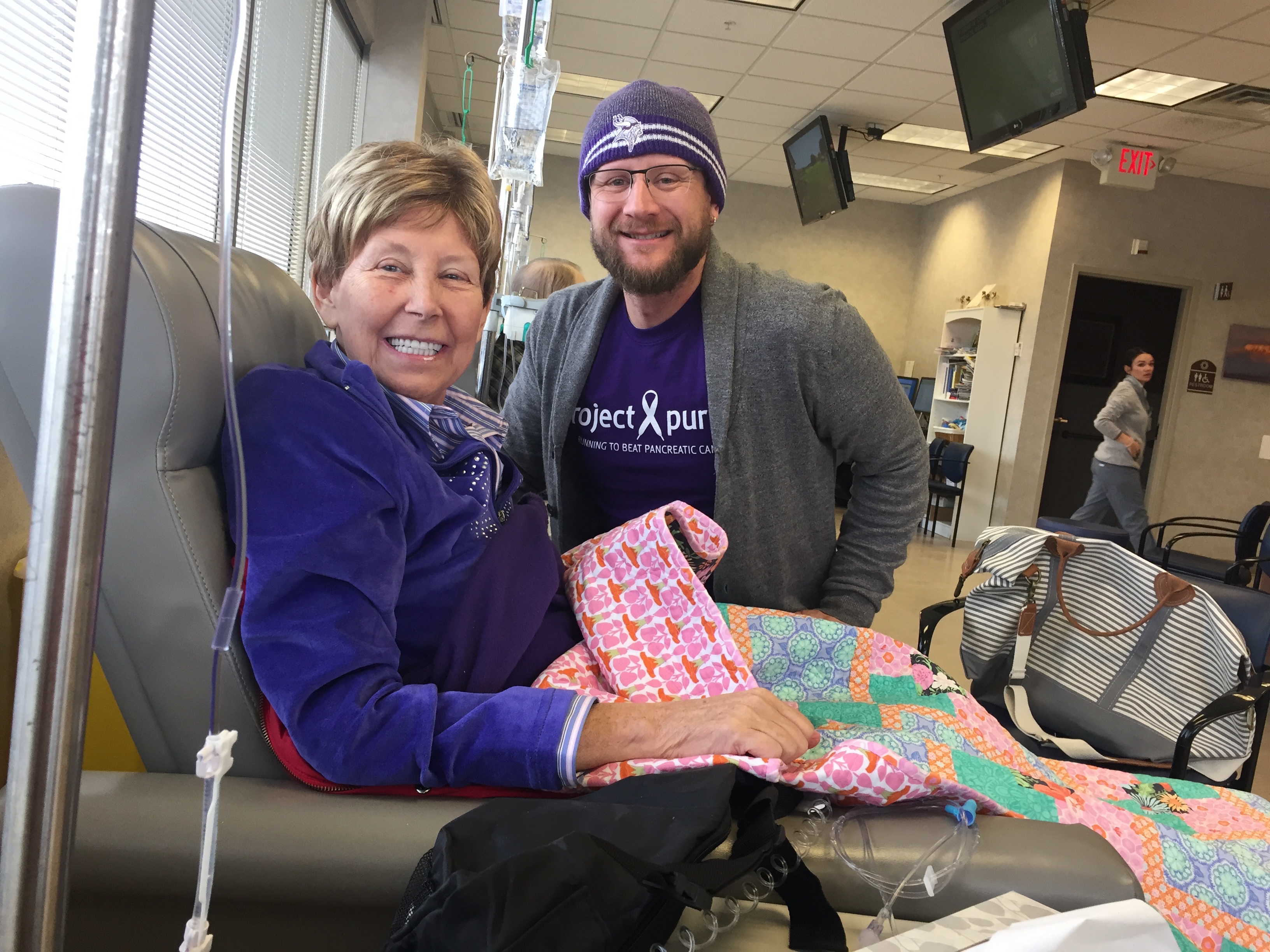 2017 Patient Financial Aid By the Numbers
Project Purple received 161 applications through the 2017 Patient Financial Aid program. Of those applications, 116 patients qualified for and received assistance from Project Purple. Sadly, an additional 30 patients passed away too quickly from their pancreatic cancer to receive their funding.
The average patient received assistance in the amount of $822.25 from the Project Purple 2017 Patient Financial Aid fund. Monetary support went to four major categories, from highest to lowest:
1) Housing: mortgage or rent payments
2) Medical Bills
3) Utility bills
4) Other/miscellaneous (car payment/insurance)
Patients By Cancer Stage
Project Purple received applications from people with all four stages of pancreatic cancer. Most patients were fighting stage IV pancreatic cancer, followed by stage II, stage III and, finally, stage I.
Typical Treatment
The most common form of treatment cited by 2017 Patient Financial Aid program applicants was chemotherapy for their pancreatic cancer. FOLFIRINOX or Gemzar/Abraxane were the most common chemotherapy combinations. The second most referenced form of treatment for patients was the Whipple procedure. Not all patients are eligible for the Whipple and some patients who received the Whipple suffered recurrences of their cancer.
Where our Applicants Live
Finally, Project Purple received applications from patients in 26 states. The top five states we received applications from:
OH 14
PA 12
TX 9
CA 7
NY 6
2017 Patient Financial Aid Program Overall Impact
Thanks to so many generous donations in 2017, Project Purple was able to help many pancreatic cancer patients obtain treatments, stay in their homes, and keep their utilities turned on. We were able to distribute nearly $100,000 of assistance to those patients. We know 2018 is going to be an even bigger and better year for our Patient Financial Aid program.!
Help us continue to grow our Patient Financial Aid program in 2018! Run with us, walk with us, CrossFit with us, or make a donation to Project Purple.
To participate in a fundraising event (walk, run, CrossFit, etc.), click HERE
To make a donation to our 2018 PFA fund, click HERE
To apply for Patient Financial Aid in 2018, click HERE