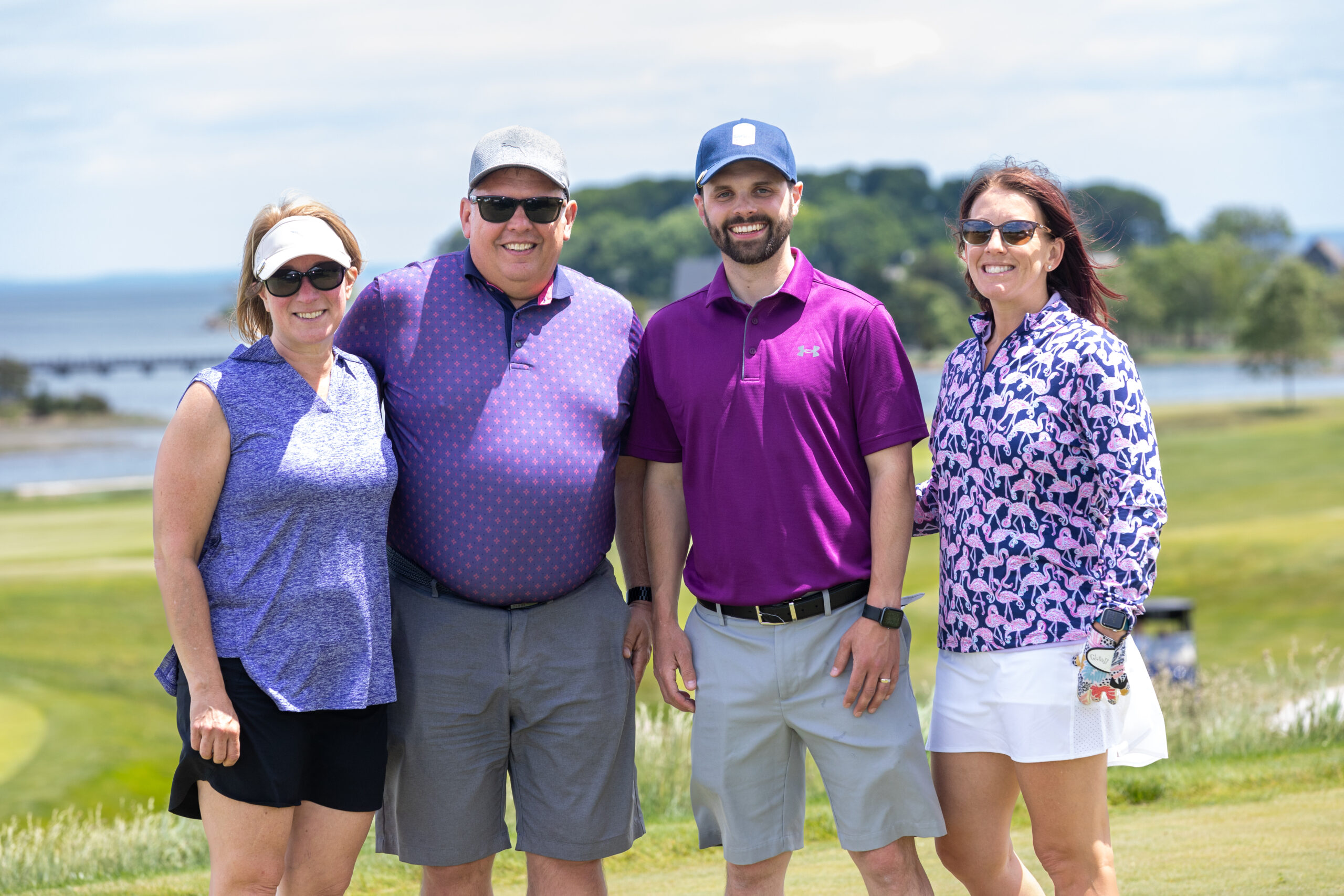 On June 5, Project Purple hit the links for their 3rd Annual Charity Golf Classic Presented by Tavros Capital and Charney Companies. The Project Purple community gathered at Shorehaven Golf Club in Norwalk, CT to not only play golf, but to raise awareness and funds for the fight against pancreatic cancer.
"It's a great event that brings a lot of people together for the best cause ever," said Project Purple Board Member Brent Sheehan. Sheehan lost his mother to pancreatic cancer in 2017 and has been committed to increasing awareness for this disease ever since. "It's a great event to raise a lot of money for a great cause and educate people on facts about pancreatic cancer and the many lives that it affects each year."
The Golf Classic hosted over 120 participants and raised over $105,000. To show our thanks to the golfers, each one was given a gift bag with a $100 gift card to the Shorehaven Pro shop, a towel, golf ball, divot marker, mirror, sticker, and a flyer for upcoming Project Purple events.
The event kicked off with a brunch, followed by a round of golf on the Shorehaven course. While there, participants could bid on raffle items, online auction prizes, and our 50/50 raffle draw. The end of the night featured a dinner, along with the 2nd Annual Hall of Fame celebration. This ceremony is a special moment of recognition for people who have both been affected by pancreatic cancer and have had a profound impact on the Project Purple community. For their contributions, Project Purple gives them a purple jacket, along with a physical award to mark their achievement.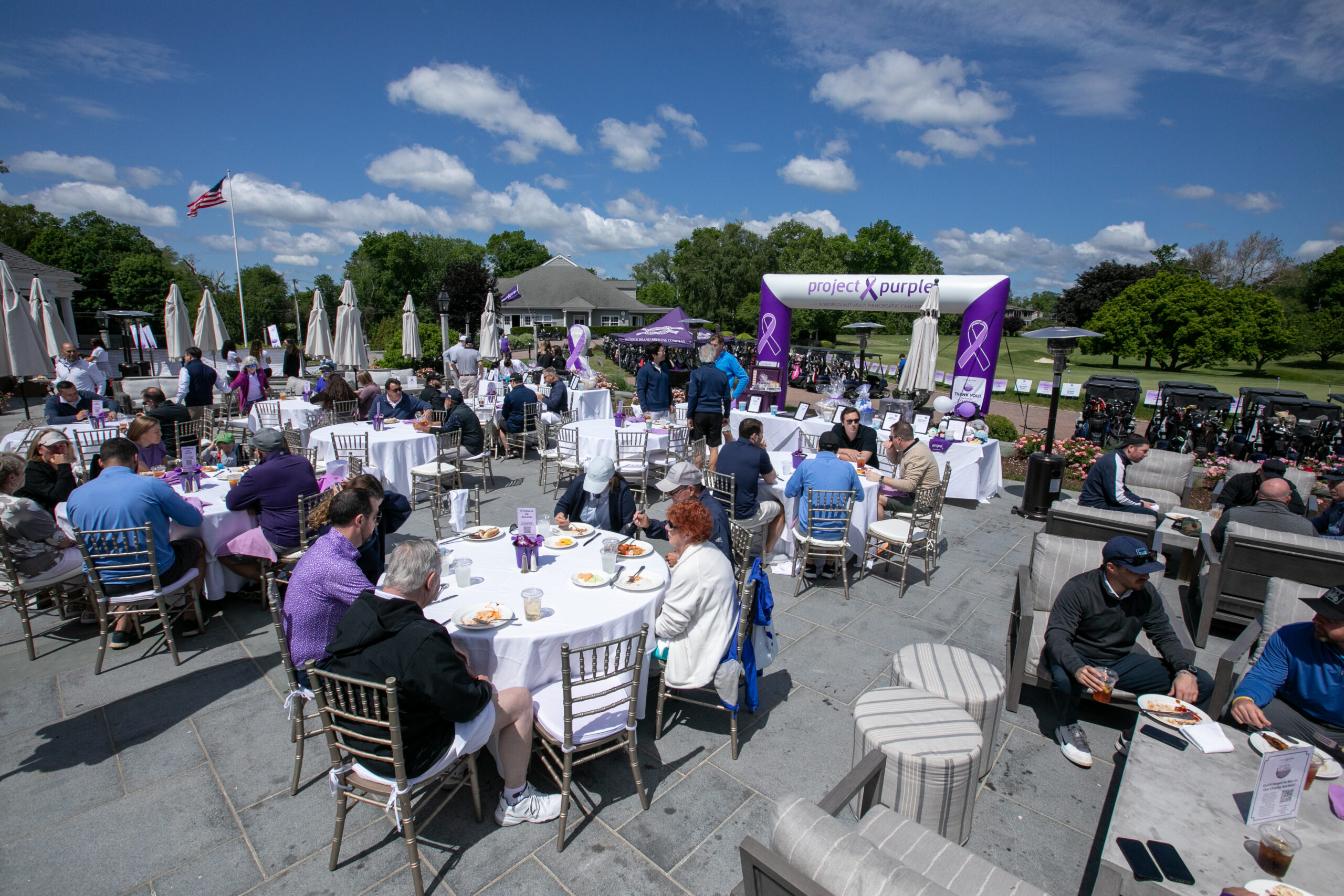 "I always feel like events like this help us to share our stories so that we can give hope," said Darlene Plavchak, a pancreatic cancer survivor and Hall of Fame Inductee. "And I like to think that it does inspire other people to go forward on their journey and challenge themselves to go through chemo, to strive to work towards getting through this because it is a monster. But when I read the stories on websites like Project Purple, it makes me want to work harder."
The event was sponsored by several organizations. Tavros Capital and Charney Company were the title sponsors of the event. Several other donors also contributed to the event but sponsoring specific holes on the green.
"Project Purple is all about bringing people together in different avenues to help raise money for our cause," said Tony, a member of the Board of Directors for Project Purple. "I think the organization does a great job of getting its name out there and providing experiences to its donors that are different than some of the other charities out there.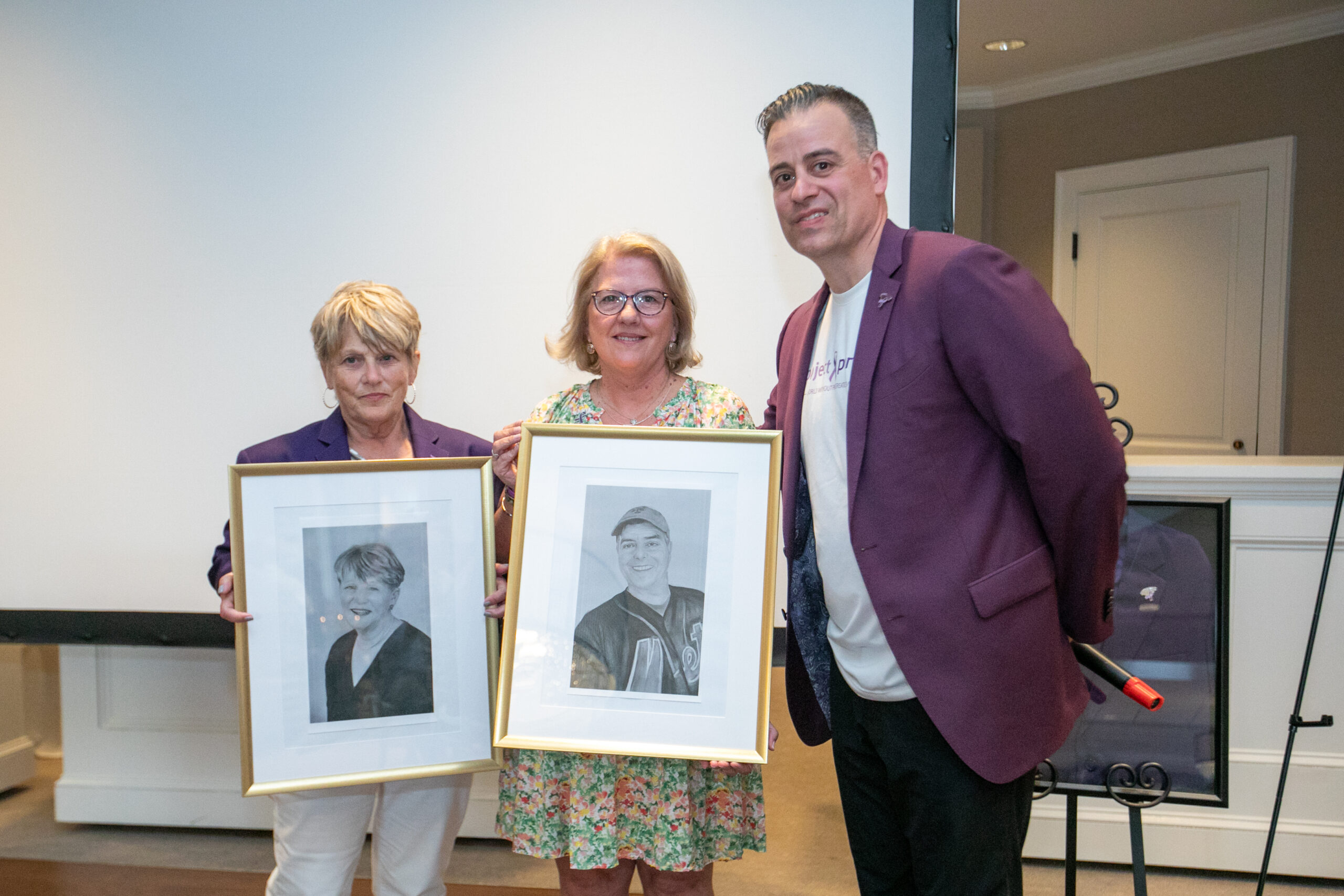 The Hall of Fame Honored Darlene Plavchak, a pancreatic cancer survivor, and Kevin King, a patient who lost his life to the disease. Plavchak spoke about her battle with the disease and offered words of encouragement to the audience. Karen King, who spoke on behalf of her husband, talked about Kevin's life and her advice to those battling this disease. She provided a moving tribute to her husband that helped inspire the Project Purple community. Both King and Plavchak were celebrated at the event and received a signature purple jacket to honor their struggles with this disease.
"Kevin believed that a cure can be found," said Karen King about her late husband in the final words of her speech. "And we will follow through!"
This incredible event was highly successful, not just in raising funds but also in raising awareness for pancreatic cancer.
"One of our missions is to increase awareness for this disease and touch as many people as we can," said Project Purple Board Member Tony Luongo.
If you are interested in getting involved in the Project Purple community, please see our Upcoming Events page for more information.
To see the full Facebook Photo album for this event, click here.
Interested in joining us for next year? Fill out this interest form.