Celebrate your love of running with Project Purple on Global Running Day! Originally known as 'National Running Day' in the United States, the event has now spread around the world. According to the New York Road Runners website, more than 2.5 million people from 177 countries participated in Global Running Day in 2016. In addition, 700,000 kids joined in on the fun. Together, runners logged an amazing 9.2 miles. This year's event will be held Wednesday, June 7th, 2017 and we hope you will join in on the fun!
Global Running Day is a way to encourage runners of all abilities and backgrounds to celebrate their shared love of running and inspire others to put on their running shoes and get out the door. This year the New York Road Runners and their partners are trying to increase participation even more. More runners running more total miles is the overall goal. In addition, they would also like to see 1 million kids participate in the kids run.
Why should YOU celebrate running?
Runner/Coach John Honerkamp
John Honerkamp is an elite runner who is co-founder of the New York City chapter of the November Project. He also worked for the New York Road Runners for a number of years, both in marketing and as a coach. Now has his own coaching and consulting business. Even though his elite competitive running career is winding down, he still loves the simplicity of his favorite sport. "Running is great because it is so accessible. You don't need equipment other than a pair of shoes. Unlike other sports, you can run by yourself," he explains. "If you have 20 minutes, you can get out the door and get your run in."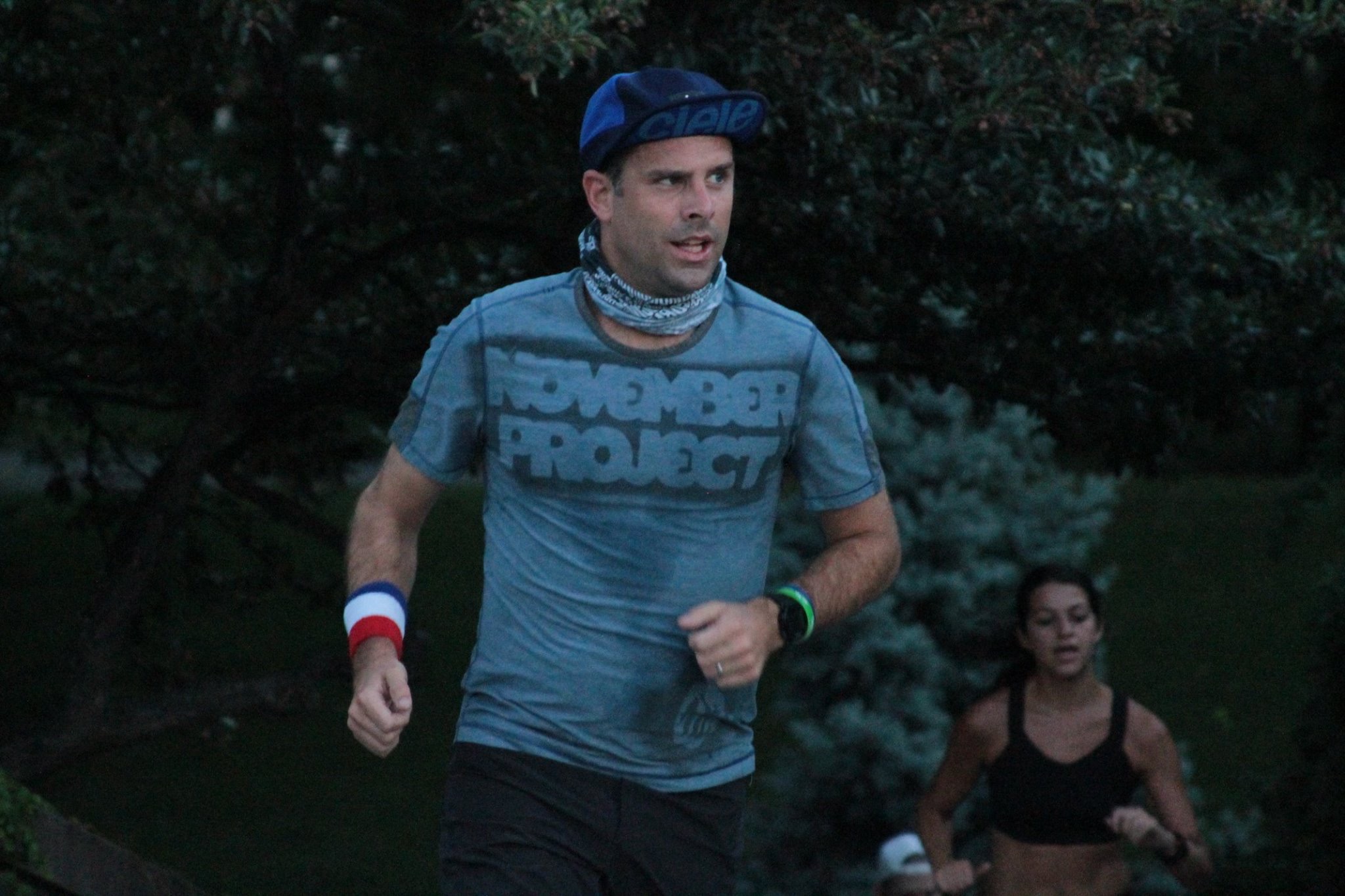 Project Purple's Coach Jane
Project Purple's own 'Coach Jane' adds, "For me, global running day is a chance to take a step back and reflect on how the act of running has shaped my life, and how other runners have influenced and inspired me. We can forget that running is more than a form of exercise designed to get us fit and healthy. Running fosters relationships, motivates, inspires and does wonders for mental health. Above all, running knows no boundaries of age, sex, race, sexual orientation, background or ability, and brings people of all kinds together to share in its benefits. Running is therefore a globally uniting sport, so it is wonderful and fitting to take a day to celebrate and remind ourselves of this. "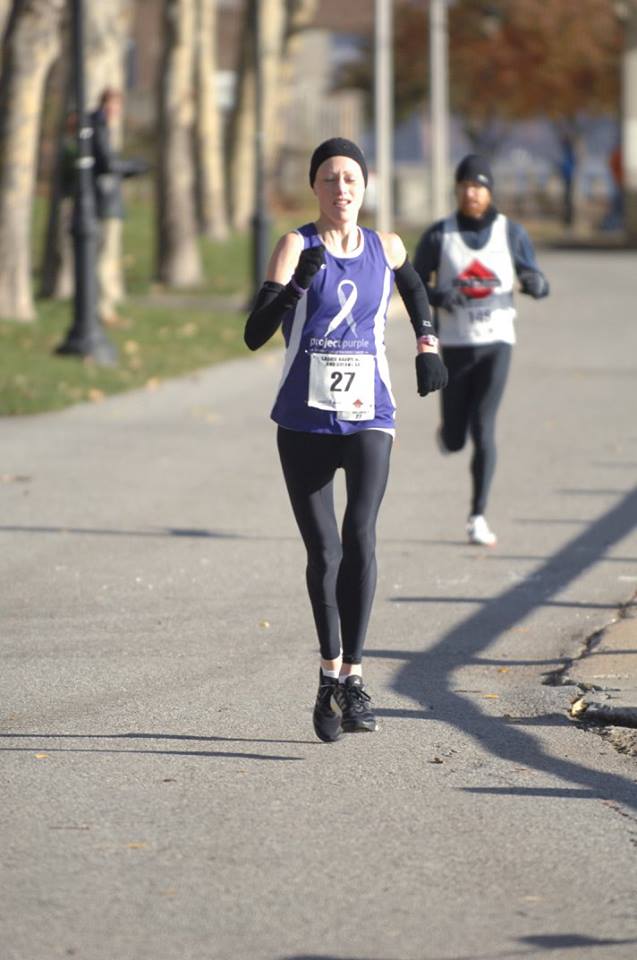 Project Purple Runner Beth Swank
Global Running Day is for all runners, from elites to recreational athletes. Project Purple's Beth Swank explains how running has benefited her own life. "Running helped me lose 50 pounds, channel my grief from losing my uncle to pancreatic cancer and meet some amazing people. I think it is a celebration anytime you run, even if it's an ugly one!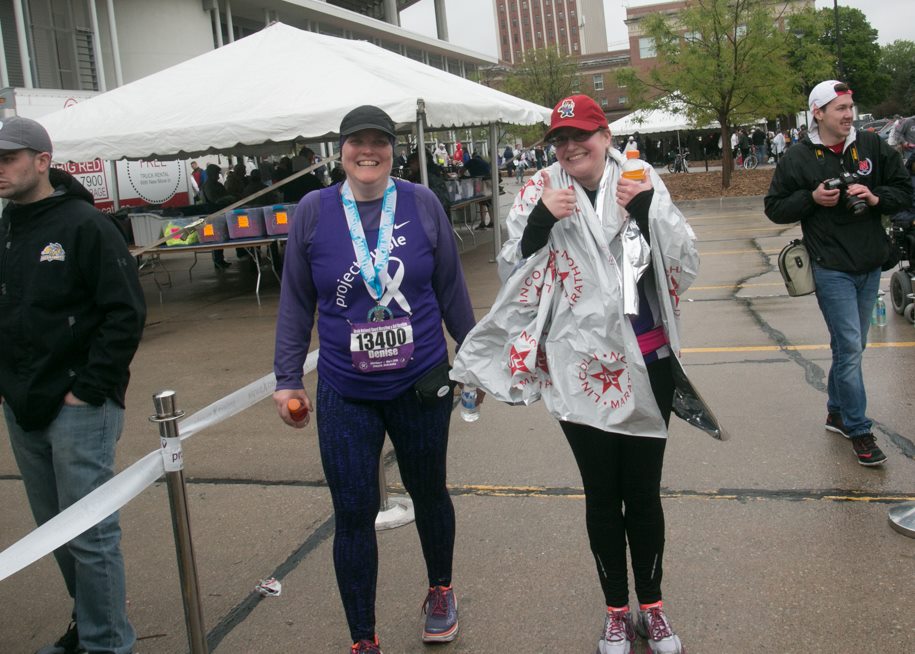 Participating in Global Running Day
Running clubs, race organizations, and many other companies have joined in support of Global Running Day. In just about every major city, you can find at least one Global Running Day event. If you live in a city that does not currently have an organized group run for the day, you can run solo or organize a group of your own.
And while it is not necessary to sign up, if you would like your miles to be counted as part of the Global Running Day, click HERE to include your information. Get your kids in on the fun and sign them up for the Million Kid Run! On the Global Running Day/Million Kid Run page you can also find a local for event in your local area.
Mark Global Running Day on your calendar and get ready to lace up your shoes. Project Purple would love to see our supporters out running in purple this Wednesday, June 7th. Take photos and tag us on social media with the #ProjectPurple and #GlobalRunningDay
Look for an upcoming feature on John Honerkamp