Today is Global Running Day! In honor of Global Running Day, Project Purple urges you to lace up your shoes and head out for a run! I asked some of our Project Purple runners 'What is it about running that is celebration-worthy in your life?' Here is what they had to say.
Gina Alvarez: Running Friendships
Gina Alvarez ran the New York City Marathon for Project Purple to honor her uncle. She says, "Running has been my salvation. After a big move to a new state, running helped me meet friends that have turned into family and helped me settle in so much quicker. After losing my Uncle to PC, running and Project Purple have allowed me to honor him and continue his legacy by giving back and continuing his fight."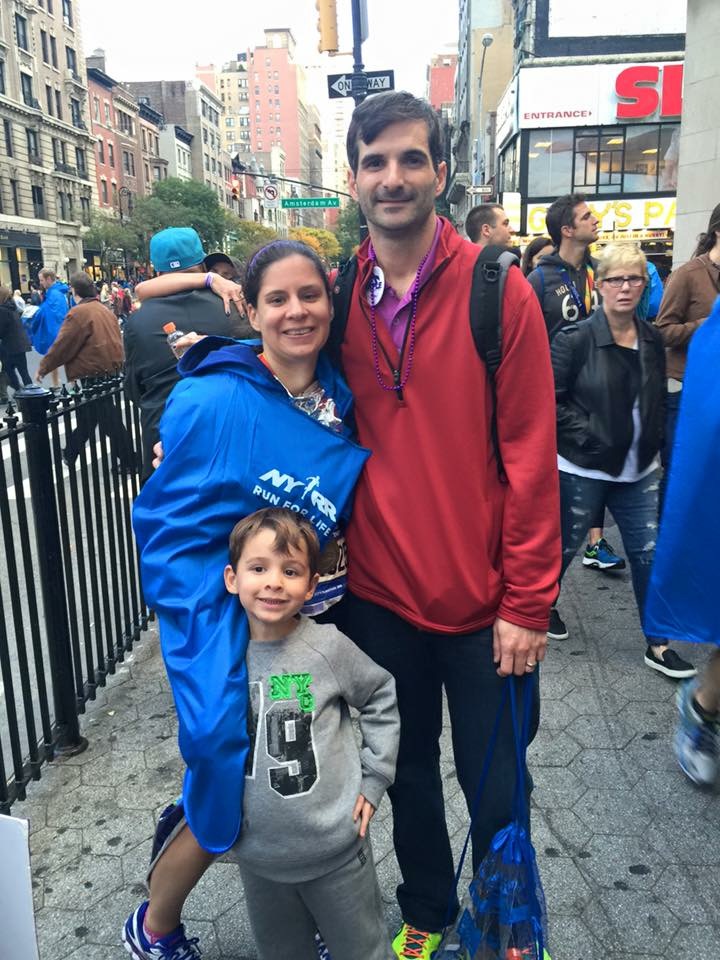 Jody Stutzman: Will Run for Beer
Jody Stutzman, who has run the Lincoln Marathon with Project Purple says, "To be honest I have never went for a run and thought 'oh, that was so fun!' I ran my first 1/2 and full with Project Purple to help others. To me, running a marathon is not spectacular, almost anyone can do it if they try. That is why I run: to prove to myself I can and to show others they can do anything. I don't consider myself a 'runner'. I am just someone, like many others, who just wants to prove they can. And oh yes, I love to celebrate a run with a beer!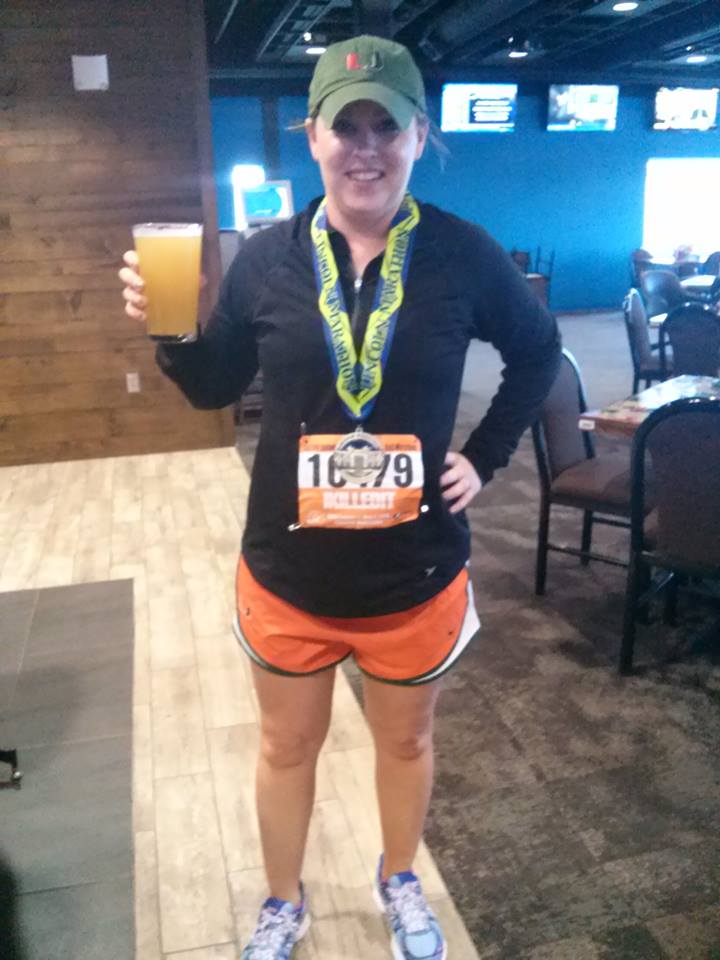 Lynne Day: Running Helped Me Get Back My Life
Lynne Day has run the Lincoln Marathon twice for Project Purple. Running has helped to improve her health, happiness and social life! She says, "Running helped me take back my life. I was miserable with migraines and overweight. I didn't go out much and had few friends. Now, well…I'm happy!" In addition to running marathons, Lynne has recently transitioned into running ultramarathons. Lynne frequently socializes through local running groups.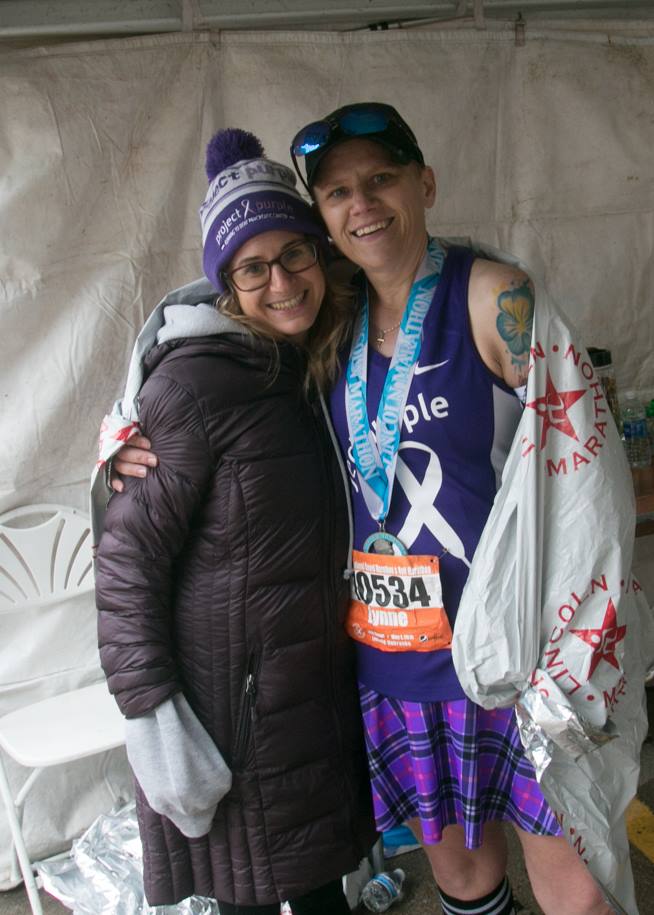 Janine Dolan: Running Changed My Life
Janine Dolan has run the Chicago Marathon and the New York City Half-Marathon for Project Purple. She says, "Running has changed my life. I started running at age 40, the age my dad died from Pancreatic Cancer. I got off the couch and vowed to be active because life really is a gift. Running continues to be a challenge for me but I love it. From a new distance, to a new time or PR, trail or road there is always a way to challenge yourself. Running is a release and helps me deal with life and my grief of losing my dad. I've loved all of the people I've connected with through my running journey these last 6 years. Especially my Project Purple family!"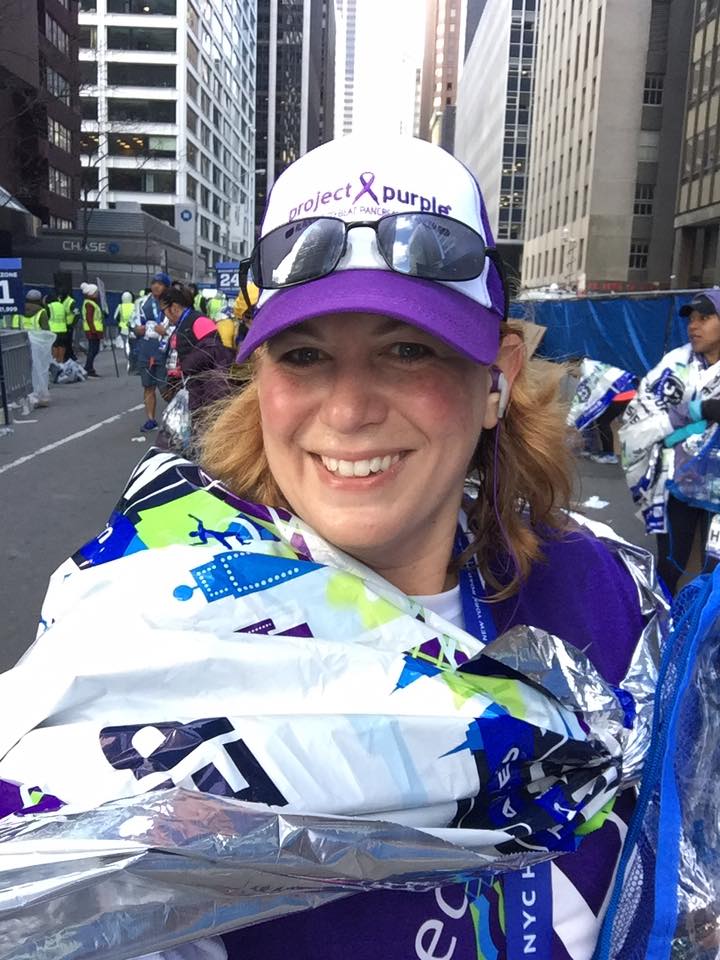 Kathleen Balducci: Running Makes Me a Better Mom
Kathleen Balducci ran the Chicago Marathon with Project Purple in honor of her brother-in-law. She enjoys running because it improves her mood and sets a good example for her children. She explains. "Running has made me a stronger mom! My kids know I'm a runner and they think it's the coolest when they get to see Mommy in a race! They wave to me as I head out the door, and cheer for me when I get back. And what's more, they want to run with me, choosing a lifestyle of activity that is so important!"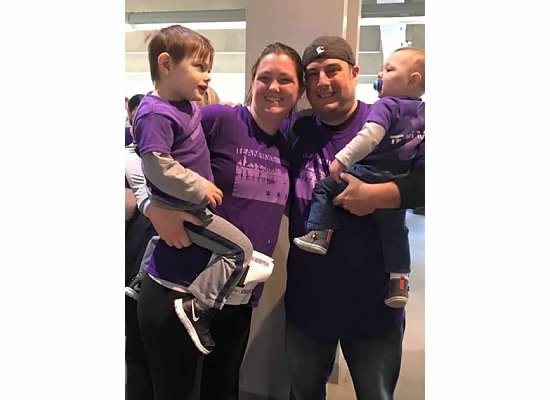 Tina Fitzsimmons: Overcoming Obstacles to Run for Others
Tina has run the Lincoln Marathon multiple times with the Project Purple team. She says, "Outside of the obvious health, mental and emotional benefits, I wake up every day grateful that I can run. I don't run for PRs (personal records) or PBs (personal bests). I run out of pure joy and the love of doing it. " Tina has battled her own physical challenges, but none of that has stopped her from running. She adds, "Arthritic knees, torn meniscus, torn shoulder and bad back; I shouldn't be able to run, yet I can. So, in the end, I am just grateful that I can run and, of course, every run is dedicated to those who can't."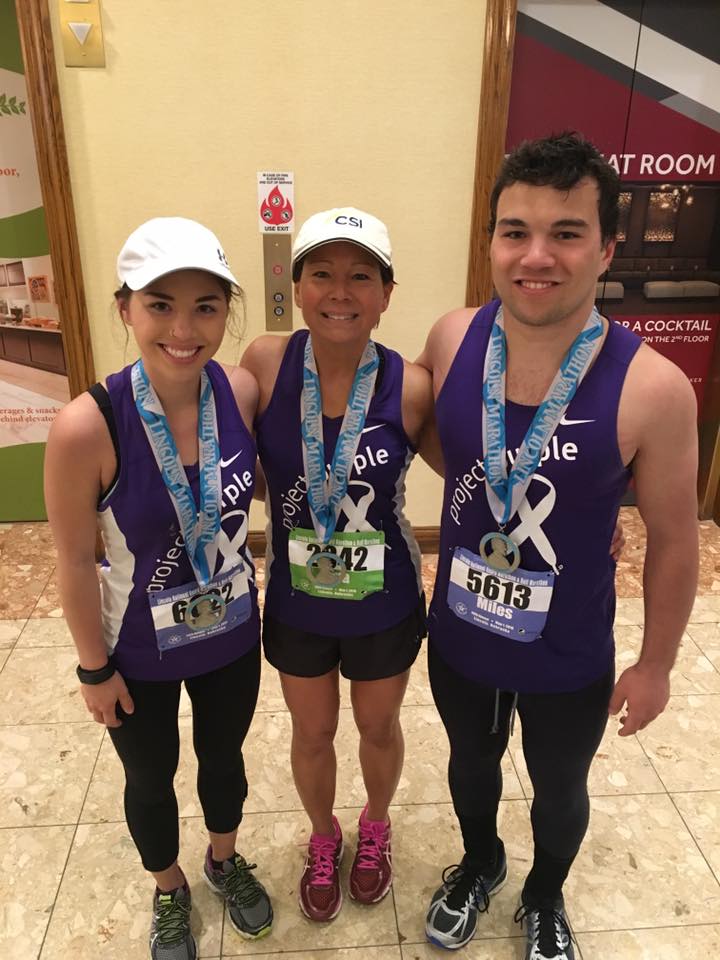 Maria McClellan: Speed Doesn't Matter; Running Does
Maria McClellan ran the Dallas Marathon with Project Purple in honor of her friend who passed away from pancreatic cancer. She says, "I've been running since high school. I liked being on a team and sharing the suffering and joys with my teammates. I'm a slow runner but I'm OK with that. I marvel at speedsters and those who showcase endurance. I kept running about 1 mile a month just to know I could still do it. Over the past 2 years, for many reasons – Boston Marathon bombing, middle age crisis, and Project Purple inspiration – I starting running more and trained for goals I never thought I would achieve. Distance training has given me crappy toenails and stinky clothes but that can't mar my pride that I can do this, that I've met so many supportive people and witnessed many inspirational runners."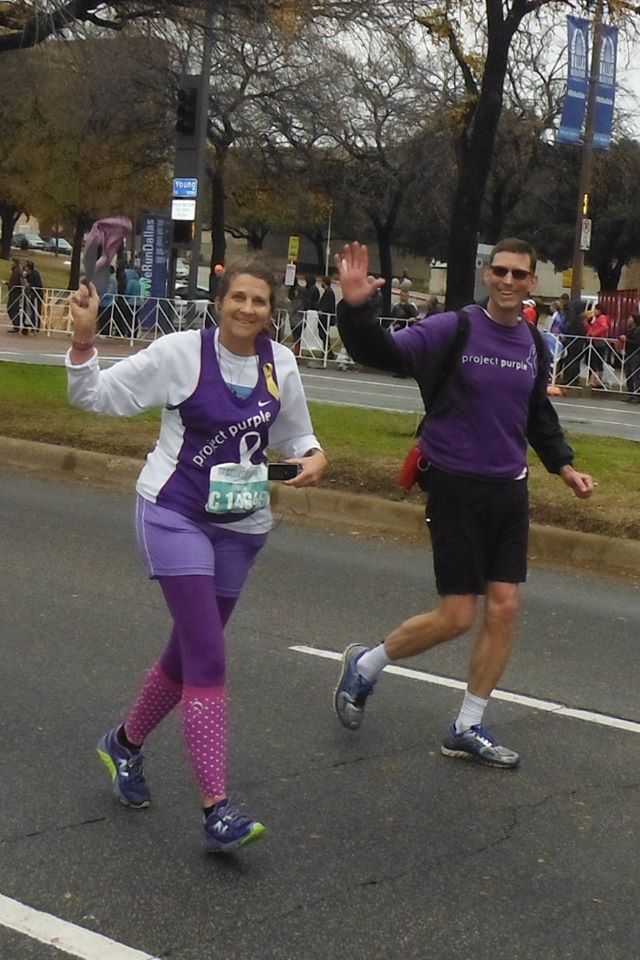 Running gives us so many gifts in life. Get out for a run today, even if it is just for a mile! Show your Project Purple pride by wearing purple. Take pictures and tag us on social media with #ProjectPurple and #GlobalRunningDay
Register for Global Running Day Here