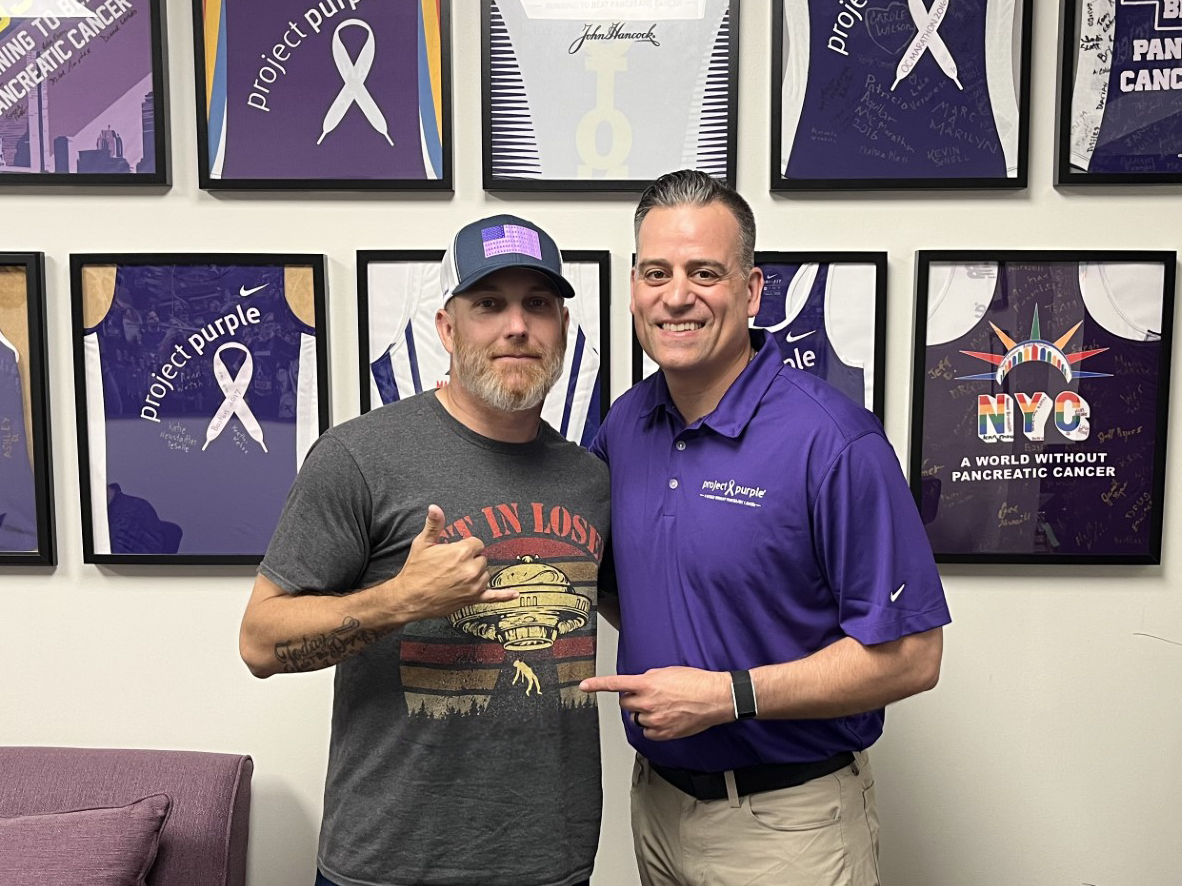 LeBron Manning, by his own word, is an army brat. Born in Alabama, raised in Germany, Manning did more traveling than most people do before their 20's, thanks to the army. His father was a military man, and after he graduated high school, Manning followed in his footsteps by joining the Marine Corp. Now, he has traveled from Florida to Somalia to Afghanistan to California, serving as a marine for just over 27 years. 
However, nothing could have prepared Manning for his pancreatic cancer diagnosis.
"Physically, I'm fine. Having to be physically fit as a marine, the fight for, that is easy. Physically, I was always prepared for it," Manning explained. "Mentally I was prepared for it because of the stuff you go through in the marine corp, you know, you go through deployments, you go through having to update wills, powers of attorney for the thought that this deployment could be the one. Emotionally, not so much. When I got diagnosed, it was, you're kidding, it was surreal, it was a dream. Now I have cancer."
Today, Manning is learning to cope with his new diagnosis, and to spread awareness to his fellow soldiers in the hopes that they can sidestep the same issues Manning faced with his health as a marine.
Manning Navigates the Minefield of Pancreatic Cancer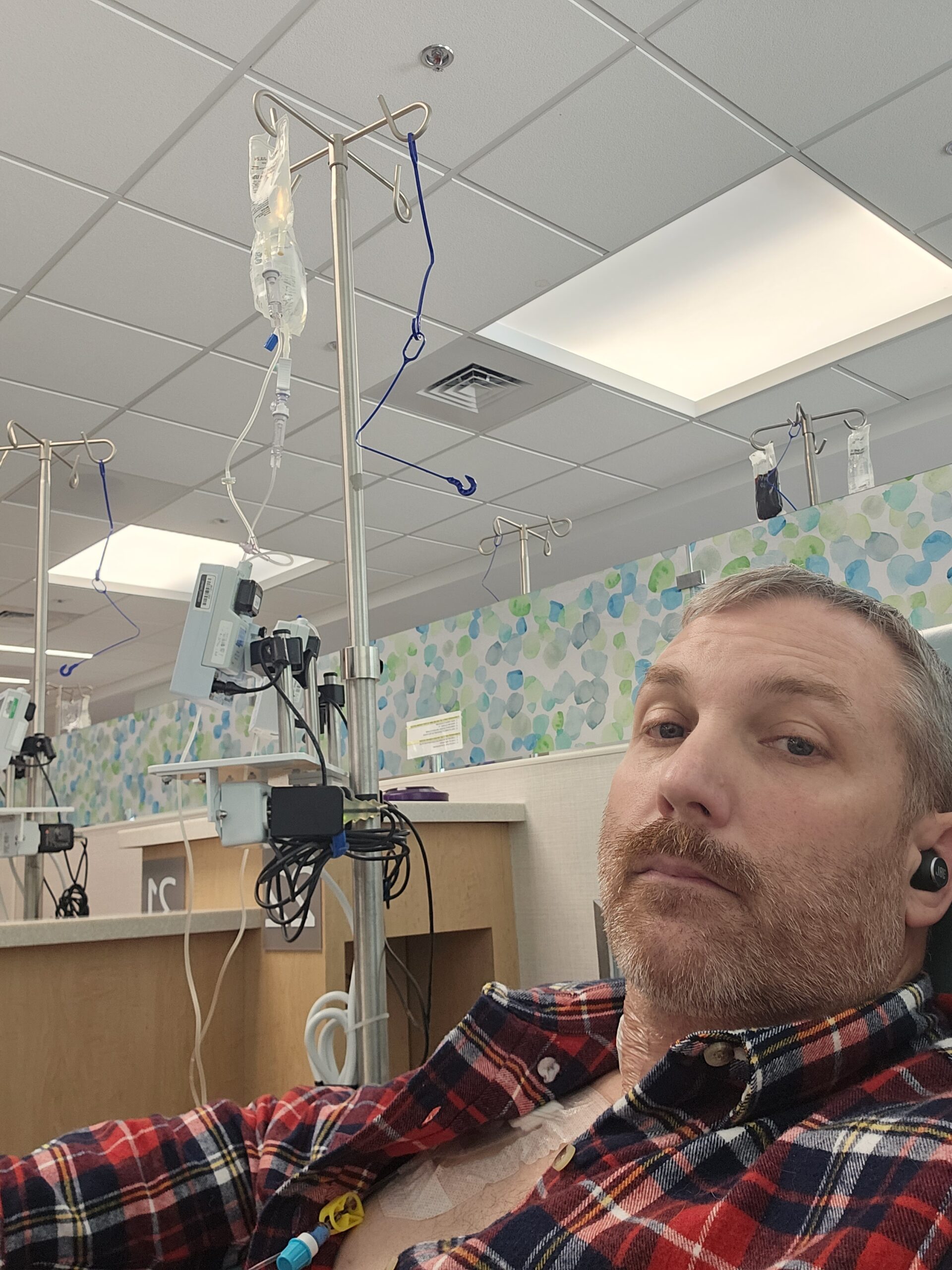 Manning was diagnosed with pancreatic cancer in the Spring of this year. He recounts how he views the diagnosis as just another deployment, a new challenge that perhaps, he might not come home from. However, Manning is ready to preserve through treatment. 
"You have to be willing and ready to fight," said Manning, "because you are literally fighting for your life right now, and anyone who has gone through it, or will go through it knows that. There has to be a level of discipline to get up in the morning and look at yourself and your family and say, one more day."
Manning has had to contend with several different side effects from his treatments. He recounted how the first three times he went, he had an allergic reaction to the chemotherapy drugs they gave him. Thankfully, now Manning has gotten on new medication, however, that does not mean that the side effects are over. Simple things like taste and hunger continue to elude him during chemotherapy.
"When I'm going through the treatment, it feels like I have the flu without the fever," Manning explained. "It's the body aches, you're just exhausted, it's hard to walk from the house to the end of the driveway. It's trying to find ways to sleep with the take-home machine when it's hooked up to the pump and trying to get comfortable."
The hardest piece of his diagnosis has been the emotional aspect of this disease. Manning admits that it has taken him time to emotionally adjust to his diagnosis and the "new normal" that comes with it.
"I don't think you're ever emotionally prepared for it," said Manning, "at least in the beginning, right, you're not emotionally ready to hear, 'you have this.' But with friends and family, and support over time, you emotionally get better."
Manning admits that one of the reasons he has been able to get through treatments is his wife. She serves as not only a source of comfort, but also as his sole caregiver.
"Other than me having to actually sit in the chair to get chemo, my wife is doing everything. Doing the research on what I need, how I need it," said Manning. "She's definitely the forcing factor for a lot of stuff. If it hadn't been for her, I probably wouldn't have cared too much. She's one tough woman.
Other than his wife, Manning is taking time now to plan trips with family. He has scheduled trips throughout the year to offset his chemo treatments. He plans to go to Orlando, Georgia, and Tennessee, to name a few places.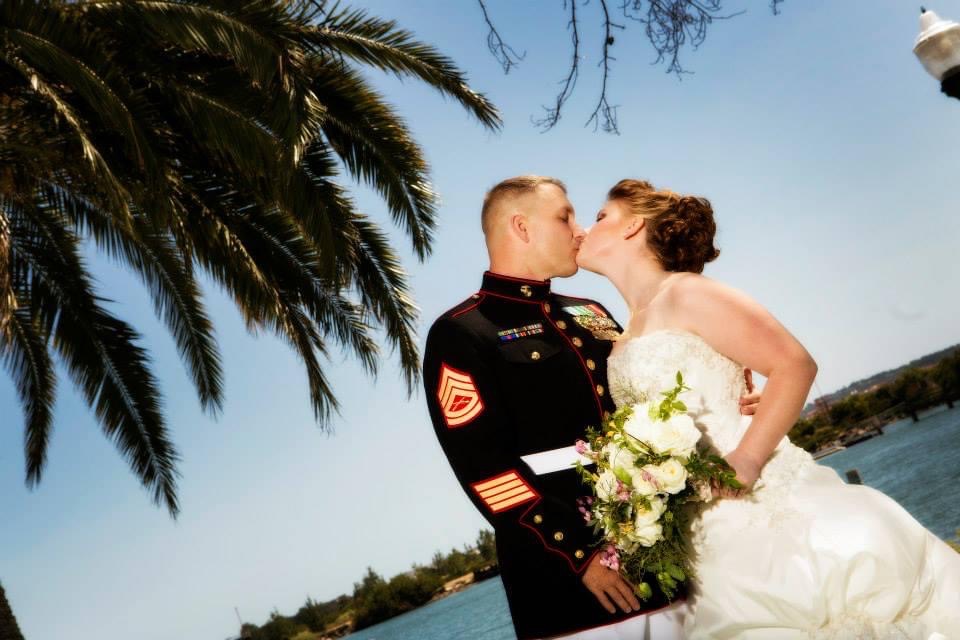 Unknown Hazards
Health is vital for the Marines. Every year, each soldier has to go through a health assessment to go over not just their physical fitness, but their mental health as well. First, each soldier answers a questionnaire, and then a physician will use that assessment when they come in for a check-up. However, marines are exposed to several different contaminants, including burn pits, a tactic the military uses to dispose of waste.
"Some of the places we were at, these burn pits were everywhere. And anything and everything they could throw in them, they threw in them. We had to monitor them, make sure they didn't get out of control, so I spent quite a few hours and times around these things and I never really thought anything about it until now. So yeah, there were quite a few."
Manning spent three tours around these toxic pits, breathing in their smoke, without knowing he was exposing himself to dangerous waste. He recounts how even if he had known the hazards that came from exposure to toxic material, he's not sure it would have made a difference in the moment.
"When you're doing those things, that's not the first that you think of right, you think of the mission and what has to be done. Any future consequences to yourself or medical condition, that's the furthest thing from our minds," said Manning. "That's just how we're trained and what we're trained to do is to do this first, let me help you, and then take care of me."
This is why Manning sees it as vital for marines to have more in-depth health tests. Even though the health assessment is comprehensive, several health issues may go unnoticed because they are not part of the basic check-up. Under the new PACT Act, which increases healthcare benefits for veterans, Manning hopes to expand the healthcare options for those on active duty.
The PACT Act specifically seeks to aid those who have been affected by toxic substances during their service. With these new benefits in place, Manning and his unit are working to personalize the health assessment, pushing for those soldiers who document exposure to toxic materials to get a more thorough examination by having them go through ultrasounds to check for other more elusive types of cancer.
"I've done some research and it may not be able to pick up the full picture, but it may pick up shadows. And maybe if they see something irregular on an ultrasound, then that may trigger them to go get a CT scan. And that can be an early detection tool for the guys who are currently on active duty, that way we aren't waiting until the guys retire or get out and now their five, six years down the road and they have really bad symptoms and now their in advanced stage four to where you don't have much time except let's just make you comfortable."
Manning is hopeful the PACT Act and his own efforts will set a new precedent for future military personnel, pushing them to take better care of themselves while on deployment.
Manning's New Normal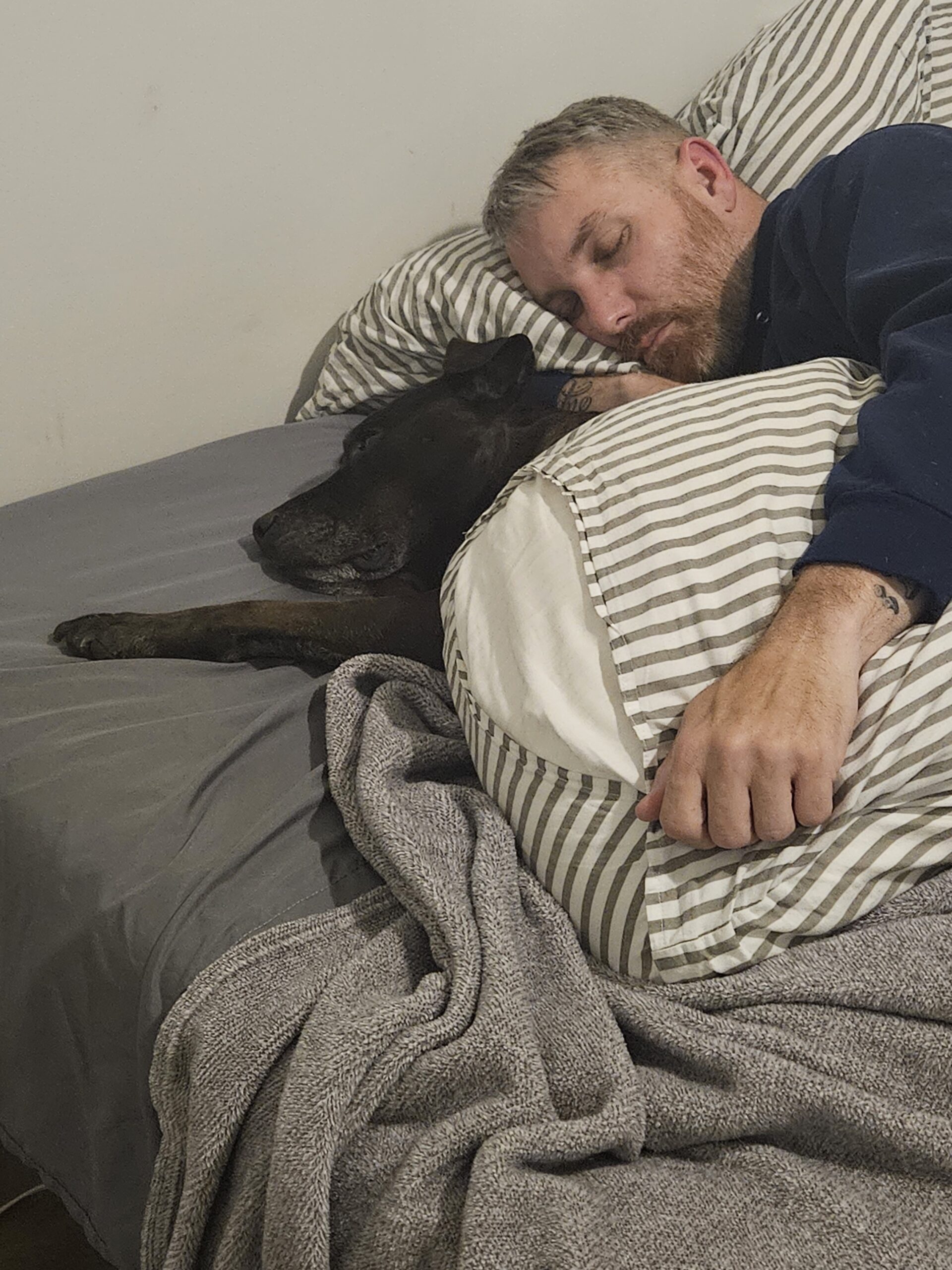 Manning has been going through treatment for the past two months now, and is keeping a positive attitude. He takes comfort in the outpouring of love he has received from friends and family scattered across the country. Thankfully, his military family has also been supporting him through this journey. His superiors have allowed him to defer his retirement for one more year, so that he can receive the healthcare services available to soldiers on active duty, which are more comprehensive than those available for veterans.
"In the past, leaders have seen what has happened to other dudes they have just cut off," Manning said, "and the military, while they aren't getting better at testing early, we're getting better at 'okay, we've found it, we'll do what we can to help you out.'"
However, even with all this support, Manning is still trying to navigate his new reality of life with pancreatic cancer.
"It's a silent monster," Manning explained. "It kinda reminds me of being a kid again and trying to go to sleep, but being scared of the monster under the bed, and you gotta have somebody come check for it. You'll never know it's there unless you check for it."
Manning is now pushing for his fellow soldiers to check for those same monsters. If you are interested in hearing more from Manning, please listen to the Project Purple Podcast. Thank you to Manning for your service, and we know you will beat this monster!