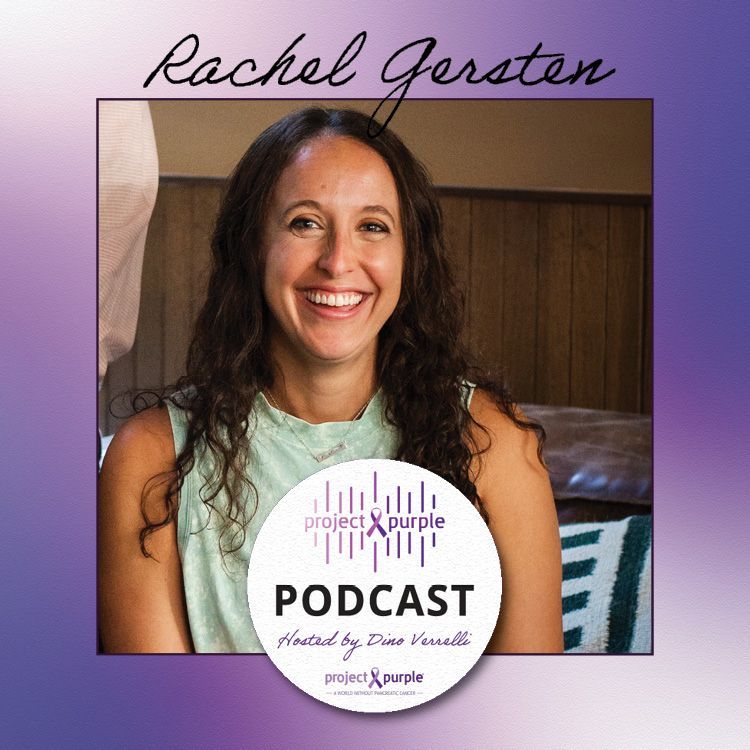 This article is based from the podcast with special guest Rachel Gersten in conversation with Dino Verrelli. Rachel is a New York City therapist with two master degrees in Psychological Counseling from Columbia University.  
Mental stress often translates into physical stress, says Rachel Gersten who is a licensed therapist, marathon runner, and co-founder of Viva Mental Health.
In a conversation with Dino Verrelli founder of Project Purple, Rachel shares that oftentimes people wait until a crisis strikes to try therapy. But it's important to incorporate mental health as another aspect of our overall health. Rachel explains how the traditional approach to mental health has been focusing on what you came in for, rather than taking into consideration what you actually need in that session. Rachel's approach is different. She co-founded Viva Mental Health to bring a holistic approach to therapy.  
"We want to work with you as a human, not your anxiety, not your depression," she says.  
Even when it comes to illnesses like cancer, it's important to consider the mental health of the patient as well as the mental health of the family members and friends who are supporting them.  
While the stigmas and entry barriers around mental health and wellness often stem from history, Rachel explains that changing the way we talk about it from a young age can be pivotal. 
"Kids go to pediatricians, so why not form therapy in that way? With just a check-in? Something you do to take care of your health because it's part of your body," Rachel said. 
What works for one person might also not work for you. It's not something we can generalize, and speaking with a therapist can help identify what works for you.  
Dino shared the story about his dad's journey with pancreatic cancer. He said during the journey his mom had a support group from church however his dad never had that support system for his mental health. It wasn't something he had considered.  
Therapy is something we can all consider and take at our own pace. Whether it's a weekly appointment or once a month. The important factor is having a team tailored to your needs who understands you and supports you. In turn, you can be the best you can be and bring your best self to support others.  
You can listen to the whole conversation on mental health with Rachel Gersten and Dino Verrelli on Spotify, Apple Podcasts, Soundcloud, or your favorite podcast platform.  
Viva Mental Health is a practice that focuses on making therapy more holistic, inclusive, accessible, and individualized. They offer in-person and virtual therapy options in Pennsylvania, California, and New York. They also work in corporate spaces providing wellness events and business partnerships.  
Connect with Viva Mental Health or learn more about their services here. To support Project Purple's 360 financial aid, you can learn more here.