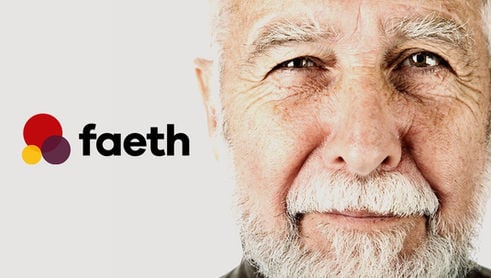 Faeth Therapeutics is a cancer research organization in the United States that is currently recruiting patients with pancreatic cancer for clinical trials. The organization studies the effect that diet and precision nutrition has on cancerous tumors. Faeth's model pairs standard cancer treatment with personalized meal plans for patients with different forms of the disease.
About Faeth
Faeth is a data-driven, evidence-based company with a deep mechanistic understanding of the way that dietary nutrients influence tumor growth and cancer treatment. It is focused on matching specific diets with tumor genotypes and treatment regimens to improve the outcomes of cancer therapy, and it is in clinical trials now.
Using metabolism and precision nutrition to starve cancerous tumors of the nutrients they need to grow and resist treatment has the potential to transform the efficacy of conventional cancer therapies.
Three separate research groups came together to found Faeth in 2019 after finding similar experimental results about the role that diet can play in molecular biology, specifically its relationship to cancer. The researchers banded together to further test their theories and get their discoveries to the public to help cancer patients.
Using human tissue organoids as test subjects, in Faeth's preclinical models therapeutic treatments were 500% more effective in treating cancer when paired with dietary intervention according to its website. Following its pre-clinical success, Faeth began clinical trials with active patients.
In addition to undergoing standard cancer treatment, all subjects of these trials receive Faeth's precision nutrition dietary plan. The meals are made fresh with the help of Faeth's personalized chefs and registered dietitians. They are prepared and delivered to the patient's home twice a week at no cost to the patient.
Pancreatic Cancer Clinical Trial Eligibility
Faeth is recruiting for additional pancreatic cancer clinical trials. To be eligible, patients must be diagnosed with unresectable or metastatic cancer. Patients must be 18 years or older and cannot have received chemotherapy in the past six months. To see if you might be eligible, visit Faeth's pancreatic cancer clinical trial page here. 
Maddocks joins Project Purple Podcast
Recently, Oliver Maddocks, co-founder and head of research at Faeth, joined the Project Purple Podcast to discuss the company's function, how it came to be, and how its methodology of treatment for cancer patients works.
"We're not here to say that diet is an alternative to conventional treatment at all," Maddocks explained. "We're here to say that the right diets, which are meticulously researched and understood at that molecular level, in terms of how they interact with the tumor, how the genetics of the tumor contributes, but particularly how the tumor uses those nutrients to resist drugs, that we can match those things up to get a diet that sensitizes and increases the efficacy of the conventional therapeutics."
According to Maddocks, the risks that come with dietary intervention for cancer treatment are similar to those that come with a significant change to anyone's diet. Faeth screens its clinical patients for any gastrointestinal changes or other digestive issues and offers dietitian support to those who need it. It also monitors for any worsening of side effects from the patient's treatments.
Faeth has 10 physical sites across the United States for working with its patients. However, for those who do not live near any of their locations, Faeth is partnered with a Decentralized Clinical Trial partner that enables patients from most locations in the US to enroll in the trial.
Maddocks believes that precision nutrition treatment is the start for cancer patients being able to be more proactive in their treatment.
In his experience speaking to doctors who have worked with cancer patients in the past, "One of the first questions that patients ask them when they've been diagnosed with cancer is, 'What can I do?'," Maddocks said. "Currently there's not a lot. You know, cancer treatment is done to you to some extent and there is less than you can do yourself, so we hope that what we're doing will allow people to be more active in their treatment to be engaged."
To learn more about Faeth Therapeutics, check out the full episode of the Project Purple Podcast, or faeththerapeutics.com/pancreatictrial.