As Father's Day approaches, we at Project Purple are honoring the fathers who have been diagnosed with pancreatic cancer. For our runners who have lost their dads to pancreatic cancer, Father's Day elicits many mixed emotions and memories. They miss the advice and guidance their fathers gave them. They wish their dads were present for their weddings and the birth of their children. There are words left unsaid and conversations never finished. Here are our runners' reflections and thoughts on Father's Day.
Katie Neustadter DeSalle
Katie DeSalle has run for Project Purple several times over the last few years. She completed the New York City Half-Marathon through Project Purple's Pioneer Program. Since then she has run the Marine Corps Marathon, the New York City Marathon and the Chicago Marathons with Project Purple. Katie was just 24 when she lost her father, Michael Neustadter, to pancreatic cancer.
Katie says, "In the past, having Father's Day and my dad's birthday only a few days apart was awesome. We always celebrated with a barbecue where my whole family would come over. Now both holidays hold a different meaning and the traditions have changed. It's hard to think I am 29 years old and haven't spoken to or seen my dad in 5 years. It is difficult for me everyday and these holidays only make it even more challenging."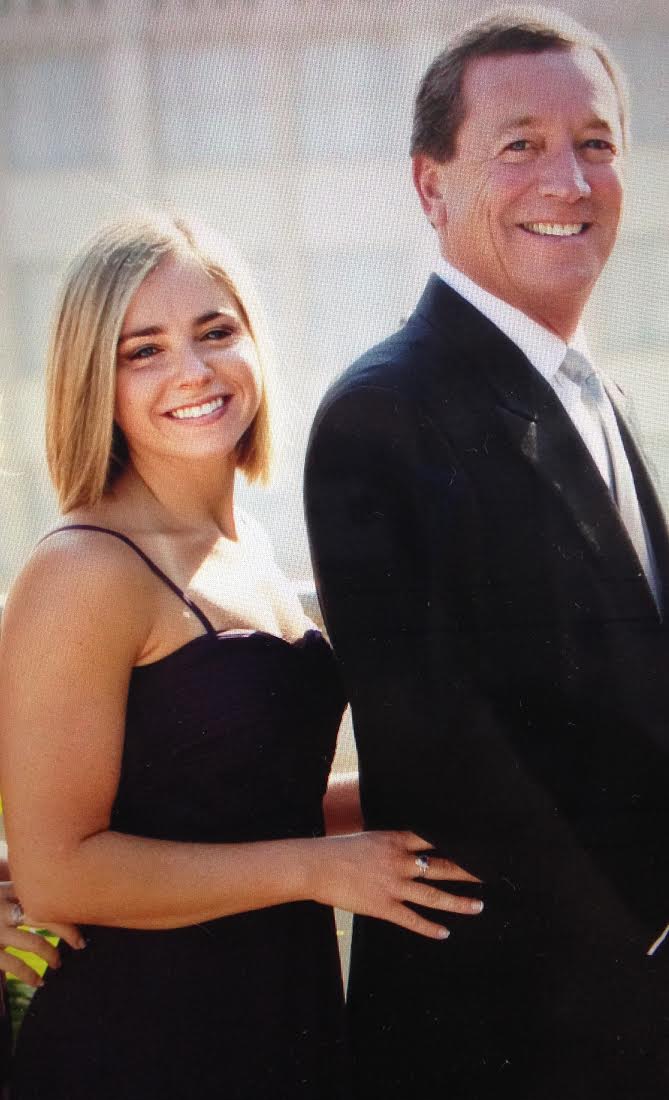 Brian 'Boomer' Cover
Brian 'Boomer' Cover has run several races with Project Purple, including Marine Corps Marathon, Colfax Marathon, the Denver Marathon and the Chicago Marathon, in honor of his father, Jim 'Doc' Cover. He also runs the annual 'Doc Cover Golf Classic' to raise money for pancreatic cancer research.
Even though 'Doc' Cover's dental practice kept him quite busy, he always made time to practice baseball with his sons. This time of year, those memories can be bittersweet for Boomer. He explains, "Father's Day weighs heavily on me every year. It was always a big thing for my family and I to go to the local ballpark. Our town hosts a big baseball tournament for youth and high school age kids. We'd literally spend the entire weekend down there."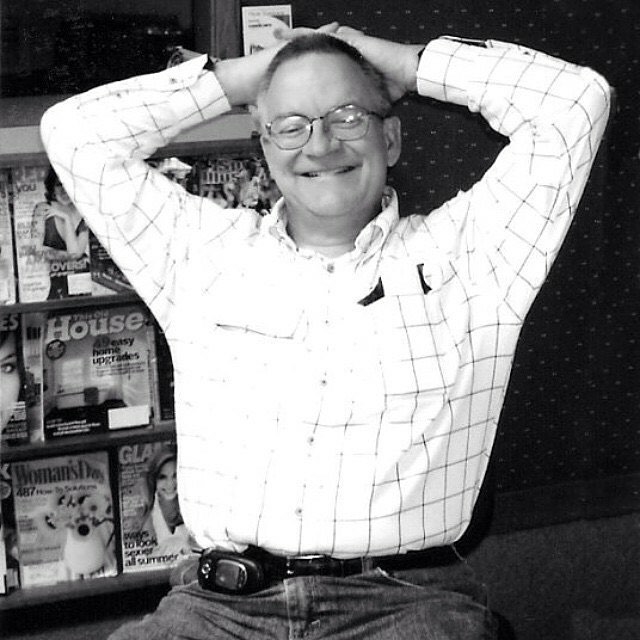 "We still like to attend the tournament every year, despite my dad not being here anymore. I feel like that's how he would want us to spend our time on that weekend. My brothers and I have fond memories of those days. It's been almost ten years since my dad last stepped foot down there, and I still get choked up thinking about the 'what if he were here today' stuff. But I'll make my way down there again this year, with a heart and mind full of good memories. I might even have a couple of beers in his memory. To this day, Father's Day is extremely important to me. It's a day to celebrate the dad he will always be to me… the best."
Finally, Boomer adds, "If I could speak to my dad one time, I'd just like to tell him that I love him and that I hope I'm making him proud."
Kristin Ebberts
Kristin Ebberts has run the Lincoln Marathon and Lincoln Half-Marathon with the Project Purple team. She runs in honor of her father, Stan Neher, who passed away from pancreatic cancer in 2012. In the last five years, the meaning of Father's Day has changed for Kristin. She explains, "Father's Day used to consist of the stress of what to get my dad. He did so much for our family and always worked so hard. Do you just get a card? Tools? Socks or a tie? Lame. Now I just wish I had that tough decision to stress over."
She continues, "Father's Day just reminds me that I don't have a father anymore. As the time has passed I have become less angry and instead use that day to celebrate his life and all he did for me. And to celebrate Dads that are still in my life. Now I see Father's Day as a reminder for me to never forget his legacy and the amazing father he was to me. If he was still around I would have so much to discuss with him…and one more hug would be just the best!"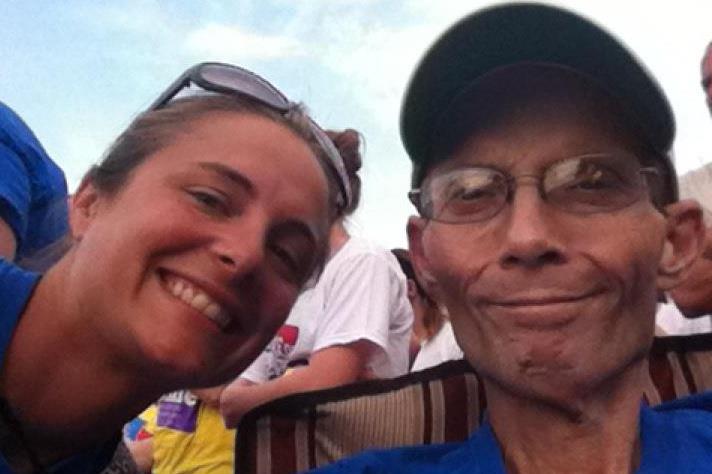 Father's day
Honor a Father Fighting Pancreatic Cancer this Father's Day!
Make a donation to Project Purple to help a dad who is currently fighting pancreatic cancer. Make a one-time or a recurring donation to Project Purple HERE