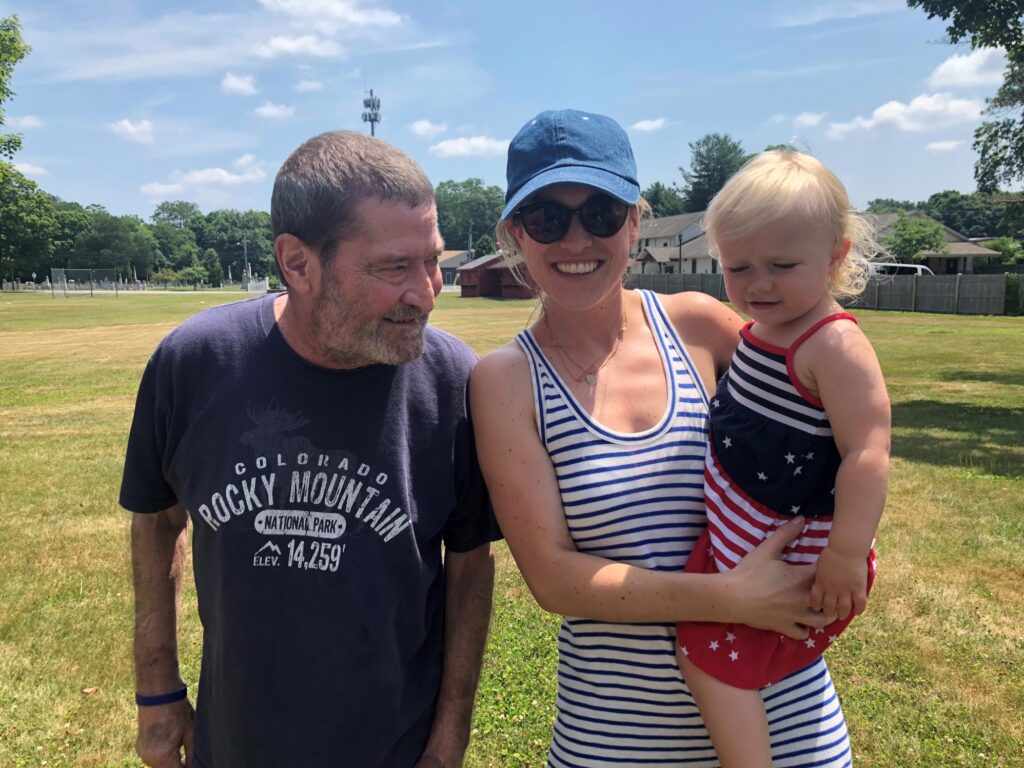 After five years, Frances Hayes is still grieving the loss of her father. His battle with pancreatic cancer, colored by the shadow of Crohn's disease, was difficult not just for him, but for her as well. She found herself feeling isolated and without hope during a time when she needed it most. One of the sources of comfort she was able to cling to was Project Purple. 
"I just found comfort when I listened to the podcast," said Hayes. "I felt super isolated in the beginning; I didn't have anybody who went through something similar to what I was going through. It was just comforting and reassuring to hear other people's stories… I felt less alone being able to hear other people's stories." 
Now, Hayes wants to give back to the organization, and the community, that helped her through her father's diagnosis. This year she will run the Chicago Marathon, not just in memory of her father, but for the hope that no one else has to suffer through this disease alone.
Note: If you would like to donate to Frances's fundraising page, click here.
Coping with Cancer and Crohn's 
Pancreatic cancer came into Hayes's life completely unexpectedly, unfortunately like it does for many other families. Hayes's father had been coping with a severe case of Crohn's disease for over twenty-five years, and at the time, she was only concerned with making sure he was happy and comfortable.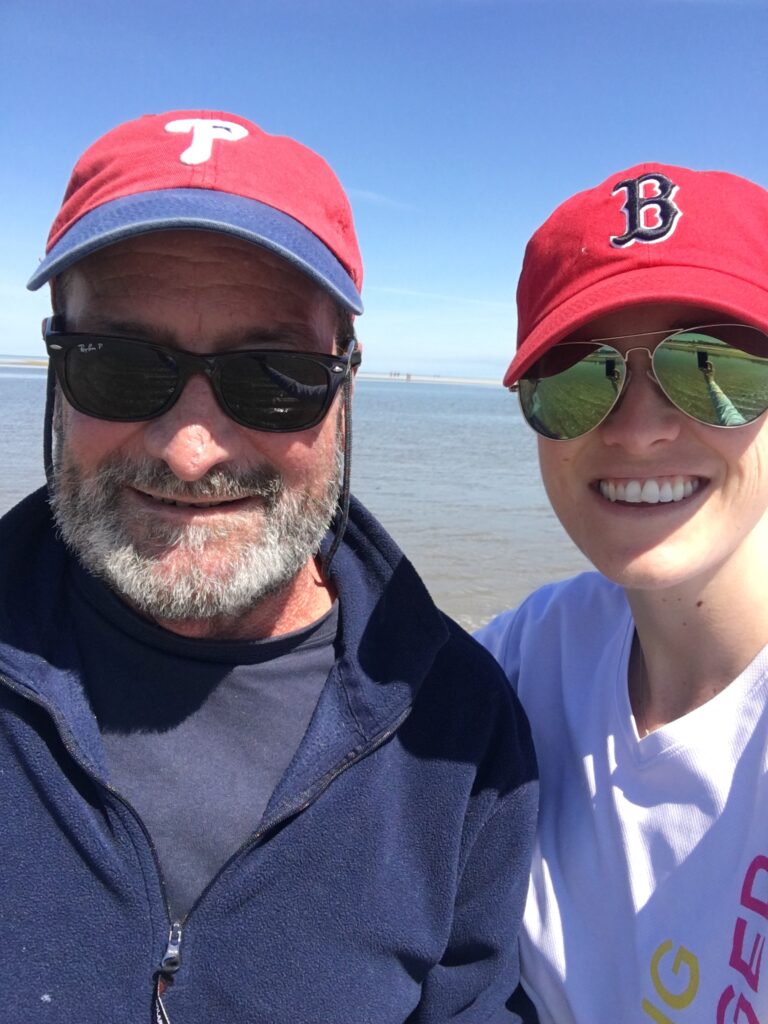 Crohn's disease affects about 11% of the United States population. It's a condition caused by inflammation in the gastrointestinal (GI) tract, which is responsible for processing our bodies' nutrition and waste. The immune system, which is responsible for fighting off viruses and harmful bacteria in the body, mistakes the bacteria in the GI tract as malignant, causing your body to attack, and leading to increased inflammation. There is no conclusive research that describes what causes this disease, but it is a lifelong condition with varying degrees of severity. 
At the end of 2017 over the Christmas holidays, her father began to show signs of malnutrition and noted being in severe pain. When the symptoms persisted, the family took him to the hospital. Doctors there found a mass on his pancreas. He received his official diagnosis of pancreatic cancer in January 2018. 
Due to the cancer's impact on his Crohn's disease, Hayes's father was unable to leave the hospital for several weeks. Hayes explains how, during that time, her father's condition worsened, causing him to forgo treatment. During that time, he was told he qualified for the Whipple procedure, and at first, he planned to go through with the surgery once he recovered from his malnutrition. However, when his condition only worsened, he decided to forgo treatment and spend his time at home with friends and family.
"He had so many issues from his Crohn's disease, so it wasn't just pancreatic cancer," Hayes explained. "He decided that he just wanted to go home and not do anything… no radiation, no chemo, no Whipple."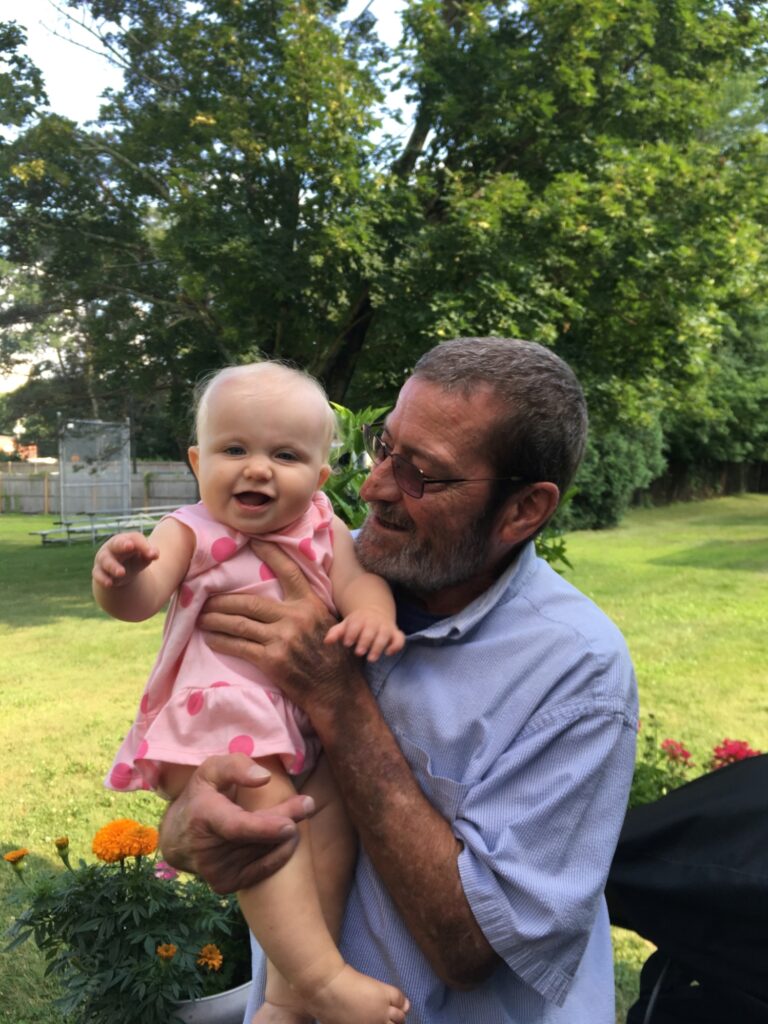 Hayes, who worked and lived in Massachusetts at the time, came back home to Connecticut to be with her father during his diagnosis, taking on the role of his primary caretaker. During her time with him, the two would take short walks, talk, and watch the summer Olympics that played nonstop that summer. She took every opportunity to soak up as much time as she could with her father. 
"We just tried to enjoy each other's time as much as possible," Hayes remembers, "I tried to ask him lots of questions about his childhood and life just so I could have it all." 
Being back in his own home helped her father cope with the new diagnosis. He felt better knowing that he could maintain his normal activities and have easy access to friends and family.
"He felt like he was in control at home," explained Hayes, "He felt at peace there…he could have his visitors and he could try to keep up somewhat of a normal routine. He just felt most comfortable there." 
Hayes's father was originally told he would only survive for a few weeks after his diagnosis. However, being home helped her father recover, and he began to gain back some of his health. Her father was able to live for another ten months, something that Hayes will always be grateful for. Sadly though, he passed away in October of 2018, leaving his Frances and her two sisters to cope with the loss without the support of others who knew what she was going through.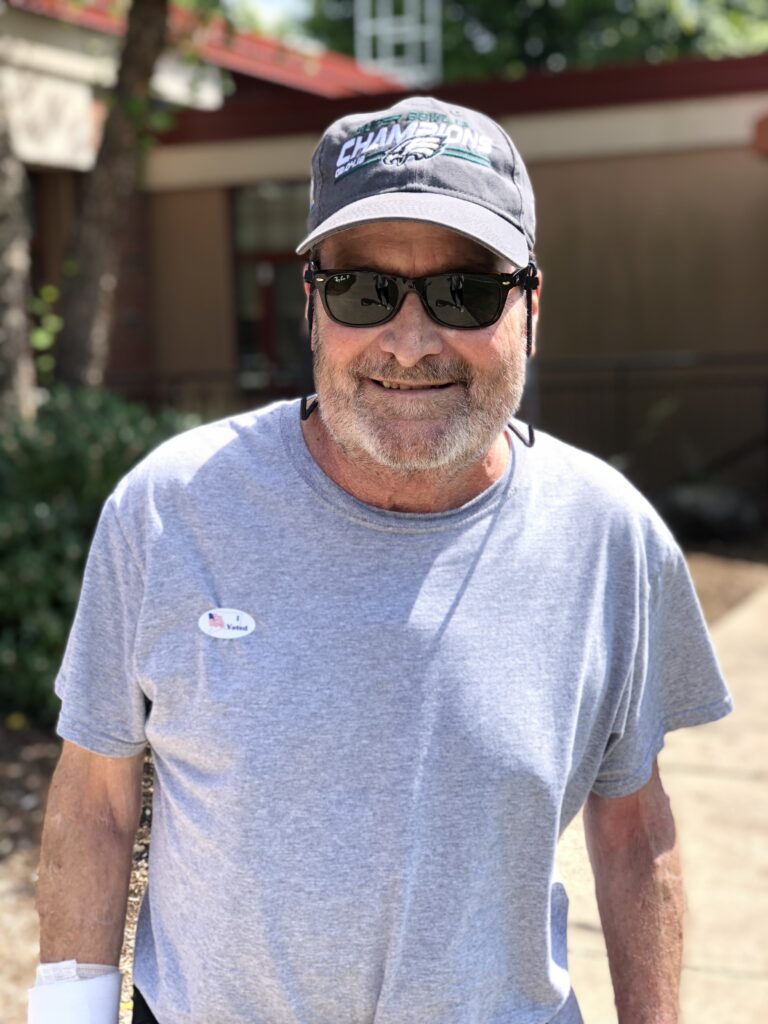 Pushing Forward with Project Purple 
During her father's diagnosis, Hayes looked for new sources of comfort. While researching pancreatic cancer, she came across Project Purple and began to engage with the content we share. Those stories gave her a source of hope during her father's diagnosis. 
"I slowly, maybe as a way of working through grief and having some sort of connection, I used to listen to the Project Purple podcast on my drive down and back [to Massachusetts]," said Hayes, "just to hear other people's stories and try to learn something, or see if there is there something else we should be doing."
After her father's death, she continued to follow the organization. This year, she decided to get involved with the Chicago Marathon, not just to support the organization that had helped her through her father's diagnosis, but to honor his memory as well. 
"[The race] falls just a handful of days before the fifth anniversary of my dad passing," said Hayes. "I thought it would be a good way to channel grief and connect with others. And really just feel connected to him." 
Hayes is no stranger to running, or running for charity. But this time is different. She has begun to use her runs to process her grief and feel connected to her father's memory. 
"On those long runs, it was a way to feel connected to him," said Hayes. "I listened to his music during that time, just to feel connected and think of him. He loved Willie Nelson, Rodney Crowell, Grateful Dead, all that type of music." 
Training has also been therapeutic for her in other ways. Through her training, she has found new support in the Project Purple community, from her fellow runners, and from the coaches who have helped her navigate not just the physical pressures of a marathon, but the struggles of the healing process as well. 
"I found someone who lives 20 minutes away from me," said Hayes, "we've met up once for a longer run and during that time we started to connect and share our stories. We've kept in touch and now we're planning on going for more runs together." 
Though it's been tough, Hayes reminds herself that she runs not just for herself, but for her father. 
"And at the end of the day, no matter how, during those long runs, how painful or how tough they can be mentally, I just remind myself, and think about what he went through to be here for those ten months," said Hayes. "It doesn't even compare to the small discomfort [I feel], whether it's physical or mental that I might be feeling." 
Hayes is now ready to take on this new challenge with the support of Project Purple behind her. 
Running for a Cause
Hayes is running Chicago for many reasons: for herself, for her father, and for the pancreatic cancer community as a whole. 
"I'm running in memory of my dad and a way to feel connected and remember and honor him," explained Hayes, "but it's also a way to help people who are going through it now or in the future… It comes out of nowhere for most people, and deeply impacts their lives and their loved ones very dramatically, so to raise money for early detection or finding ways to even provide financial aid for people, I think it's just super important."
With so much motivating her to continue to train and push forward, she is ready to take on Chicago. If you are interested in supporting Frances's journey, please click here. If you are looking for supportive content, please visit our News & Stories page. Good luck in Chicago, Frances!