There is family and there are friends, and then there are friends who are family. For Jamie Sheahan, Paul Andrew is one of those 'family friends' who has become family over the years. When Jamie found out Paul had pancreatic cancer, the accomplished distance runner knew she wanted to run a race in his honor. This November, Paul will serve as Jamie's inspiration as she toes the line at the New York City Marathon.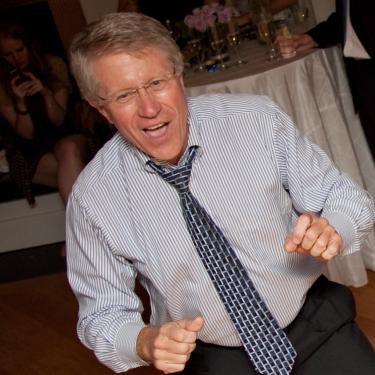 Jamie Sheahan Meets Paul Andrew
Jamie Sheahan met Paul Andrew when she was growing up in South Burlington, VT. She played sports with one of Paul's daughters and came to know the Andrew family exceptionally well. Paul was always present on the sidelines, cheering their team on. But Paul wasn't just another dad yelling from the sidelines. Jamie quickly learned to appreciate Paul's sense of humor just as much as his team spirit. She says, "Paul and I have a similar sense of humor and I always enjoyed laughing and joking with him."
Jamie, the Athlete Who Hates Running, Becomes a Marathon Runner
As a teenager, Jamie played field hockey, ice hockey, golf and tennis. Even though she was a well-rounded athlete, she says, "I always hated running." Following high school, Jamie played field hockey and squash for two years while attending Connecticut College. When she decided she wanted to become a dietitian, however, she returned to Vermont. She completed her undergraduate degree and a Master's Degree at UVM. She now works at a health club in the Burlington, VT area where she helps clients reach their health and fitness goals.
While Jamie was working towards her Master's Degree, she decided to give running another try. This time around, she ended up falling in love with the sport. To date, she has run so many marathons, she isn't exactly sure how many she has completed. She estimates the 2017 New York City Marathon will be her 29th or 30th.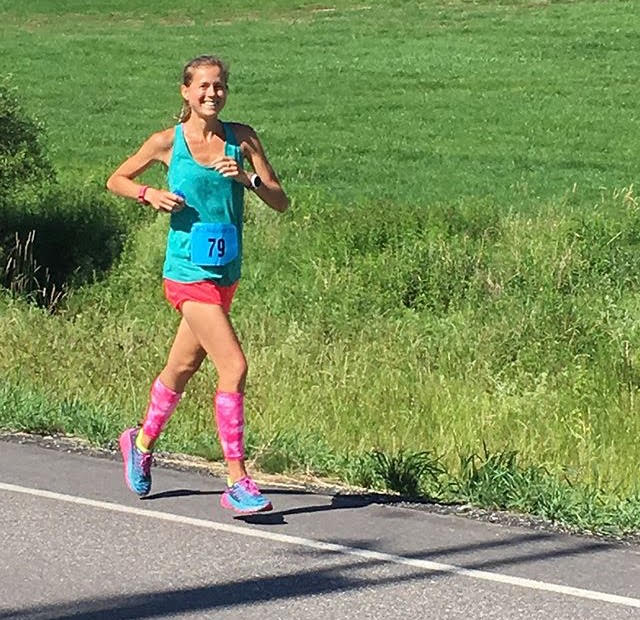 Boston and the Invincible Paul Andrew
Earlier this year, when Paul was diagnosed with pancreatic cancer, Jamie was stunned. A retired career military man, Jamie always believed Paul was virtually indestructible. He exuded the strength, power and discipline of a lifetime of military service. Doctors sent Paul to Massachusetts for potentially curative Whipple surgery and everyone who knew him, including Jamie, was very hopeful for his future.
Ironically, while he was in Boston for his Whipple, Jamie was also there but another reason: She was running the Boston Marathon. Paul, who is also a marathon runner, was excited for Jamie's Boston Marathon run, even though he was having major abdominal surgery. The two previously discussed marathon running, training and racing.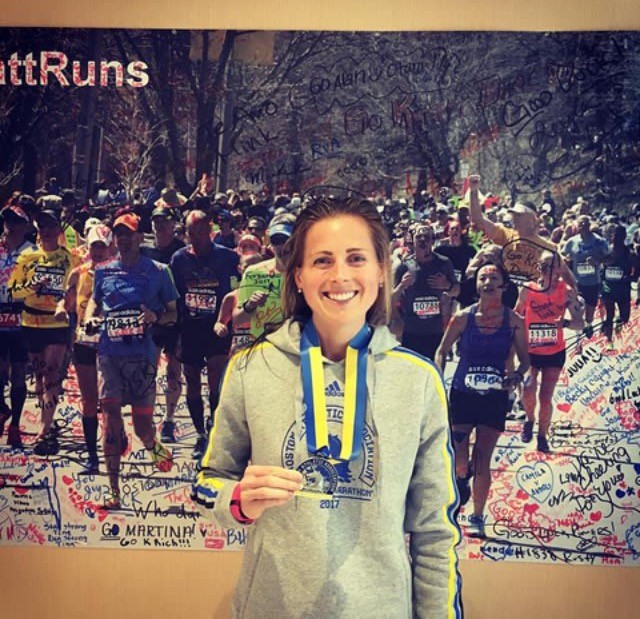 Following the Whipple Surgery, Jamie was able to pay back some of the advice she had received from Paul over the years. She worked with him to design and implement a new diet to keep him as healthy and strong as possible going forward.
Running for Paul
While everyone hoped the Whipple surgery would provide a cure, as is often the case, Paul's cancer returned. He and Jamie continued working on his nutrition plan to keep him in optimal health. Jamie still wanted to do more for Paul, however. She began exploring the idea of running a marathon in his honor and was thrilled to find Project Purple. She says, "It is so great that this is a pancreatic-cancer specific charity!" Jamie applied to and was accepted on Project Purple's 2017 New York Marathon team.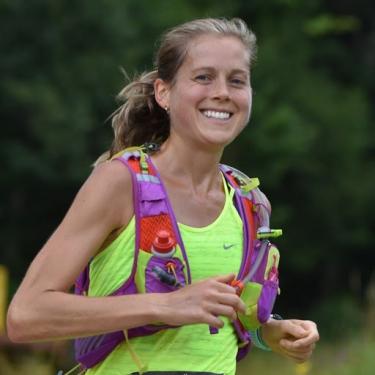 Even though Jamie has run many marathons, this will be her first time running New York. She is excited for the opportunity to run one of the largest and most historic races in the world. There is another 'first time' experience for Jamie: this will be her first time ever running with a charity team. She says, "This is my first charity run. It feels great to be running for a cause!"
Jamie and Paul: A Great Team Effort
For Jamie and Paul, this marathon run is also a team effort. The two get together frequently to brainstorm and collaborate on fundraising ideas. Jamie has found Paul's sense of discipline from his years of service in the United States Army to be extremely helpful when it comes to fundraising.
Jamie first saw Paul's incredible discipline when he trained for a marathon. She is still in awe of how did almost all of his training mileage on a treadmill, an incredible feat of mental strength and toughness. His ability to plan and implement action has helped as the two raise money for Project Purple. She explains, "Paul is ALL into the fundraising. He is very regimented and excels at strategizing how we will contact people."
Dynamic Duo of Fundraising
Focusing on fundraising for Project Purple gives Paul something positive, fun and meaningful to do in support of Jamie's marathon while he goes through chemotherapy treatments. This duo's efforts have been fully supported by everyone in their circles. Jamie continues to be surprised as people she has never met introduce themselves to her as one of Paul's friends. She receives emails from others telling her how much they love Paul. Jamie and Paul are grateful for the incredible response they have received from everyone they have approached.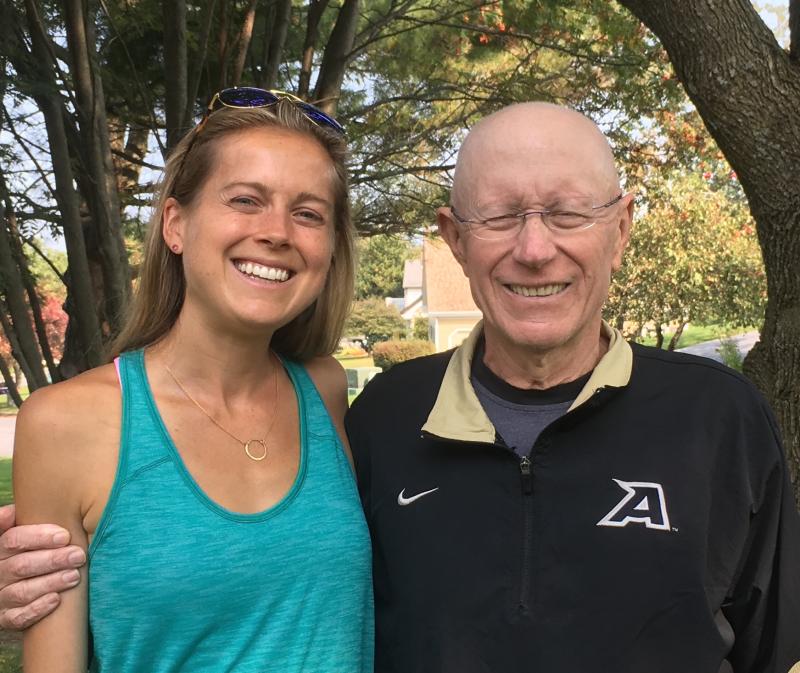 The duo's fundraising efforts have paid off. As of this writing, they are in second place for fundraising on Project Purple's New York City team. They have raised an incredible $17,621 so far and have a goal of reaching $20,000 by race day.
Jamie is looking forward to running the iconic New York City Marathon for Paul. She wants people to know how important it is to support research into a cure for pancreatic cancer. She says, "He has a fabulous wife, three kids and two grandchildren. For me, Paul is a guy who seemed untouchable. He is so tough and with his military background, it was like nothing could ever phase him. But no one is invincible. Pancreatic cancer is so deadly. It is one of the few cancers we are not making progress on in terms of finding a cure."
To support Jamie and Paul as they raise funds to fight pancreatic cancer, please click HERE