So many times, Project Purple athletes are running in honor of someone who has passed away from pancreatic cancer. Last year, Michael Rice ran the Twin Cities Marathon in honor of his mom, Barbara Phelps. Barbara, who is battling pancreatic cancer, was healthy enough to watch Michael cross the finish line. Now Michael is training for the 2017 Twin Cities Marathon. and he plans to have his mom there, once again, to see him finish.
The Phone Call
Michael Rice was on a work-related trip in Chicago in 2016 when he received a phone call from his mom. She needed to undergo some blood tests and she was afraid of what the testing would show. Michael tried his best to reassure his mom and calm her fears, reminding her not to 'borrow trouble'.
The next day, however, when Michael was in meetings, he received multiple phone calls and text messages from his mother. He knew something serious must be wrong. When he finally reached her, she was in tears and worried she was dying. Barbara had pancreatic cancer.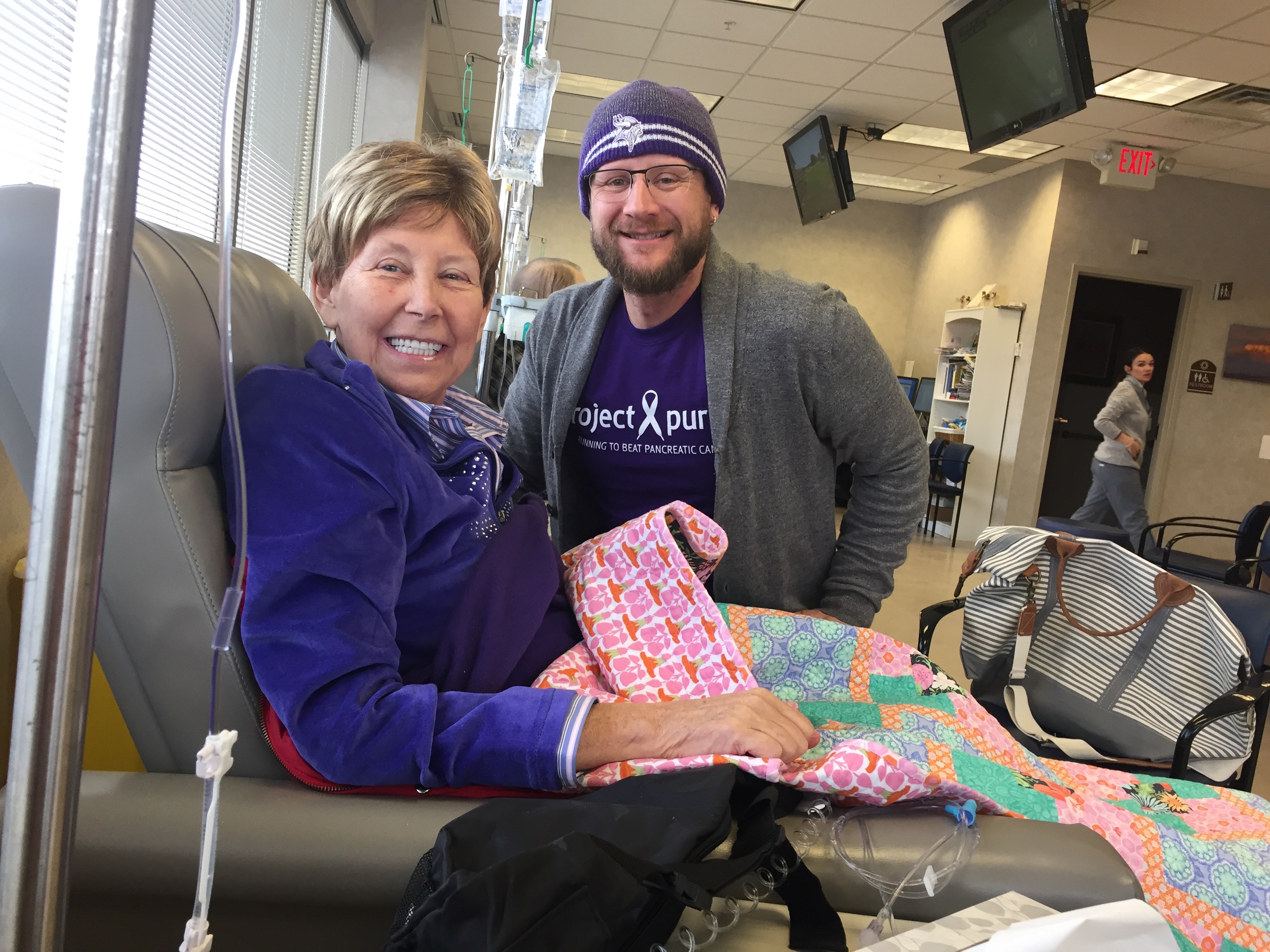 Barbara's kidney doctor first noticed something was amiss when some of her blood test results came out abnormally elevated. Within 48 hours, Barbara went through a battery of tests which revealed she had pancreatic cancer. Her local doctor quickly sent her to the Mayo Clinic for follow-up care. There she learned the cancer had spread to her lymph nodes and liver, making it stage IV.
Michael recalls, "At every turn, the doctors and nurses gave her dire news. They said she had 5 to 6 months to live if she did treatment." Michael knew his mom and step-father were dealing with the emotional upheaval of Barbara's diagnosis, so he did what he could to help them with the logistical side of things. He brought his laptop along to his mom's appointments at the Mayo clinic and took notes as the doctor spoke. Michael felt he could best help his mom and step-dad by taking care of details, such as paperwork.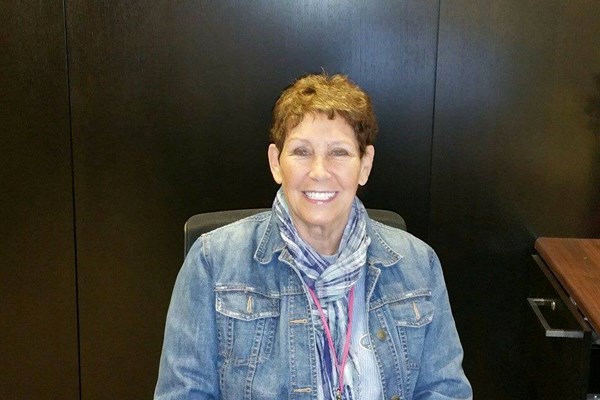 Defying the Odds
Barbara Phelps continues to defy the odds today. She was told last year she would only survive for six months and yet she continues to fight her cancer. Michael worried about his mom's food intake for a while. She was unable to eat and she was not getting the nutrients she needed to fight her illness. However, about two months ago, she got a feeding tube, which has helped improve her physical condition significantly.
The Mental Game
A big part of fighting pancreatic cancer is the emotional aspect of the disease. Many patients read the statistics and become overwhelmed knowing what they are up against. Michael acknowledges his mom is no different. "Every time she is feeling good, she goes to a doctor's appointment and hears her tumor markers are high. While nothing else has changed, besides the words from the doctor, it can just take her way down. The fight is such a mental game." Though the news of rising tumor markers is difficult for Barbara to face, Michael does his best to help lift his mom's spirit. He knows a positive attitude helps her to face her treatments.
Barbara Phelps
"My mom could be in an elevator and make lifelong friends with a stranger," Michael explains. Barbara worked for the same law firm for 29 years and during that time she made a lasting impact on her community. "When she had to retire from her job, they held a going away party. There was an overwhelming number of people there: people from her firm, from the building she worked in, from other law firms. Mom couldn't believe it, but I told her, 'It is not luck, Mom. You have lived your life a certain way for 68 years. They are here because of who you are'."
Michael and his mom are extremely close and he credits her support with helping him grow into the man he is today. When he was a boy, he played baseball, but music soon became his real passion. He remembers his mom playing music throughout his childhood, whether it was Motown or the Beatles. When he decided he wanted to become a guitar player, his father was not in favor of the move. His mom, however, went out and bought Michael his first guitar. That support of a childhood dream filled Michael with a deep sense of gratitude and cemented their bond. To this day, that one simple purchase stands out in his mind as one of the most important moments of his childhood.
A 'Second Mom'
When Michael was just 20 years old, he became a father. He acknowledges that he was young and not yet equipped to become a dad when his daughter Meghan was born. He relied extensively on his mom for help in raising his daughter. Barbara was always there to help and she became a 'second mom' to Meghan.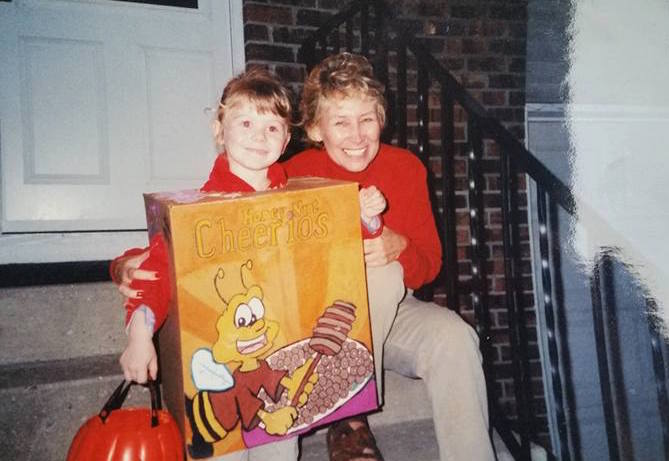 Michael Rice on becoming a runner
When he was in his 20's, Michael started running. He says, "Running was always something that was there for me." He has some conflicted feelings about running, explaining with a laugh, "I hate running. I hate starting a run, but I love finishing it. I have run off and on through my life. When things get dark, running is a good thing. When I went through my divorce 10 years ago, it was a great way to cope."
Over the years, Michael has completed a number of races. He set a goal for himself of running a marathon before turning 40. Following two back surgeries in the last five years, Michael set this ambitious goal as a way to motivate himself to get back to his normal life following those surgeries.
Running for His Mom
Last year, he signed up to run the Twin Cities Marathon with Project Purple so he could fulfill his marathon goal. He nearly backed out of the race, but his friend and fellow Project Purple runner, Jim Loveland, convinced him to follow through with the race. Michael ended up being the top fundraiser for the 2016 Project Purple Twin Cities Marathon team.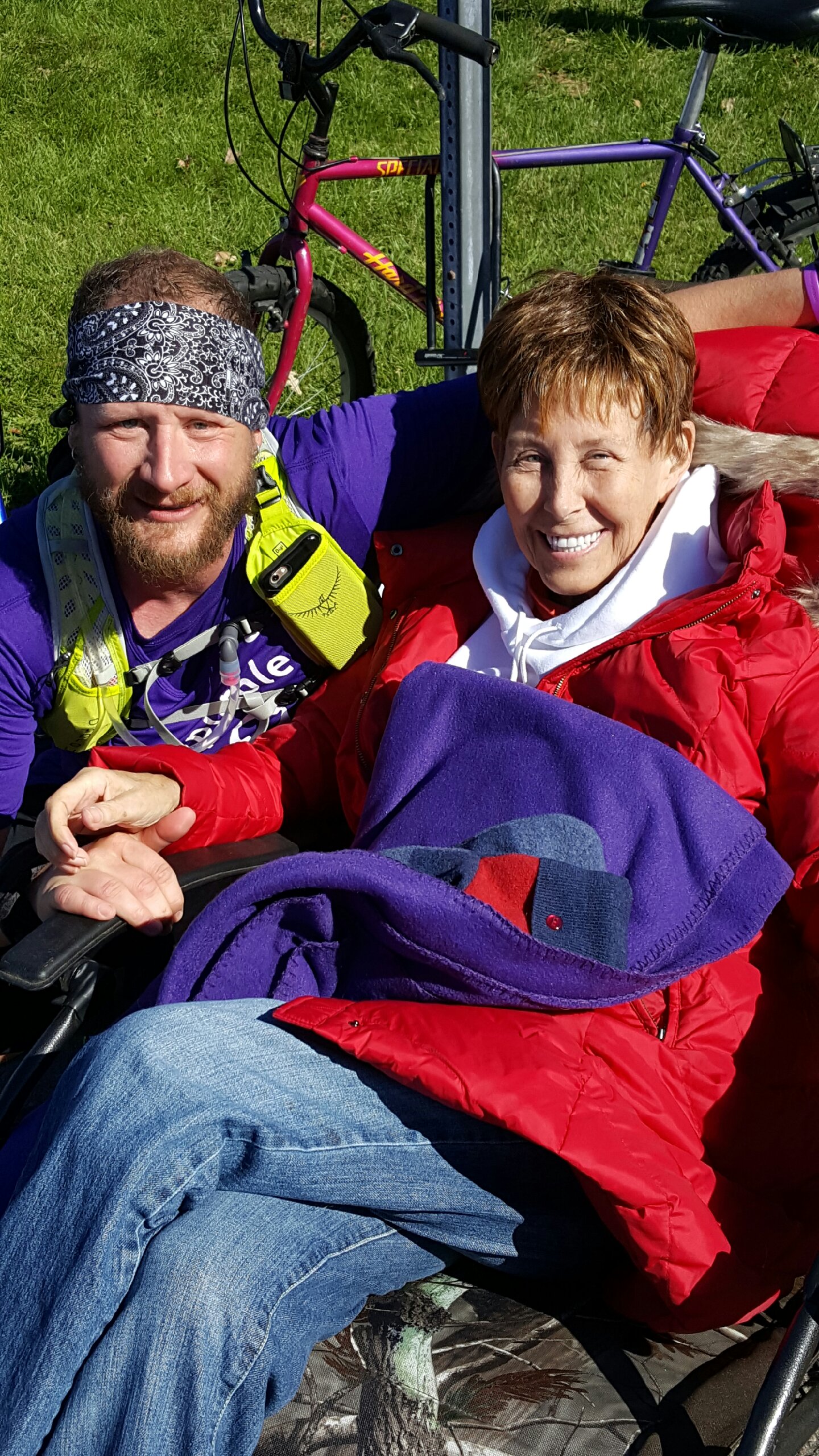 This year, Michael is returning to run Twin Cities for Project Purple. His mom's battle provides him with the incentive he needs to finish the race. He says, "Now I have no reason not to get to the finish line. If she can do it, I can do it."
As he watches her endure her cancer treatments, Michael is thankful he has always maintained a close and loving relationship with his mom. "We talk on the phone at least two or three times per week. I always make a point to talk to her, even if it is just a five-minute conversation. She has been such a pivotal part of our lives. We are lucky we are not trying to play catch up like many families do. That is the part I feel great about, but it is also crushing. Thinking about those phone calls keeps me up at night."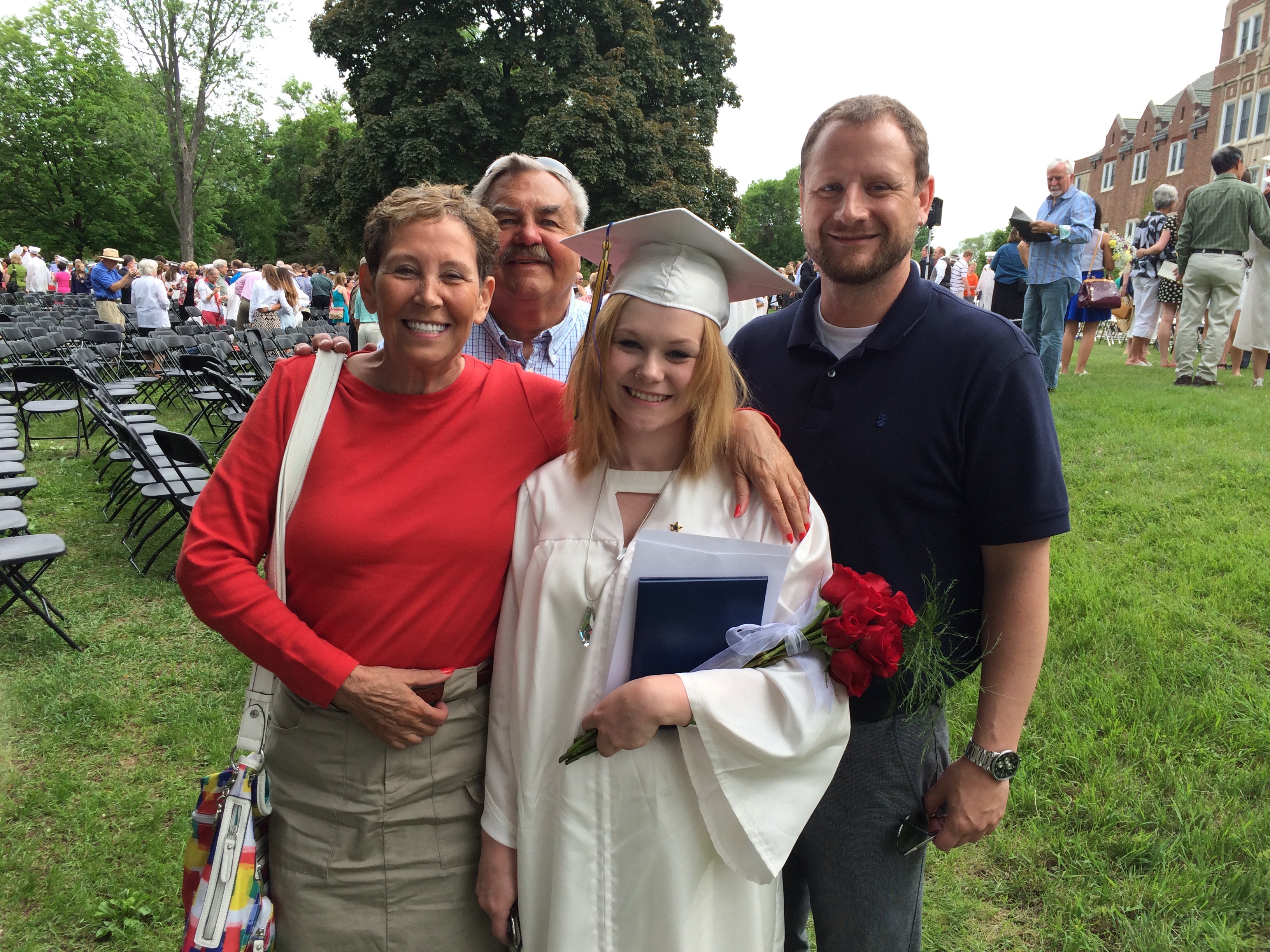 Michael knows his mom is facing difficult odds. He knows they are in a race against time. Please support his Project Purple Twin Cities Marathon fundraiser by making a donation HERE.