The San Francisco Marathon is sold out but you can still get a spot for this premiere destination race through Project Purple! Or, if you would prefer not to go the full distance, Project Purple also has sports for the half-marathon. July 23rd, 2017 marks the 40th anniversary of the race, so it is bound to be an extra special year for the event.
The San Francisco Marathon & half-marathon are popular with both local runners and those who want to travel to run in a unique destination. Alex Hudson, Brand Marketing and Community Manager, expects to see 27,000+ runners at this year's event.
But why should YOU choose to run San Francisco with the Project Purple team? Here are our top 6 reasons!
1. THE COURSE
The San Francisco Marathon is a loop course which hits many of the highlights of the city. Feel the ocean air and hear the sounds of sea lions as you run. Runners get to see first-hand many of the city's landmarks. Alex Hudson says, "The course covers San Francisco icon spots like Fisherman's Wharf, Embarcadero, The Golden Gate Bridge, Haight-Ashbury, Golden Gate Park, the Mission District and AT&T Park." Running the course is a great way to get a tour of the ultimate San Francisco attractions. In addition, since the course is a loop, every mile features new scenery.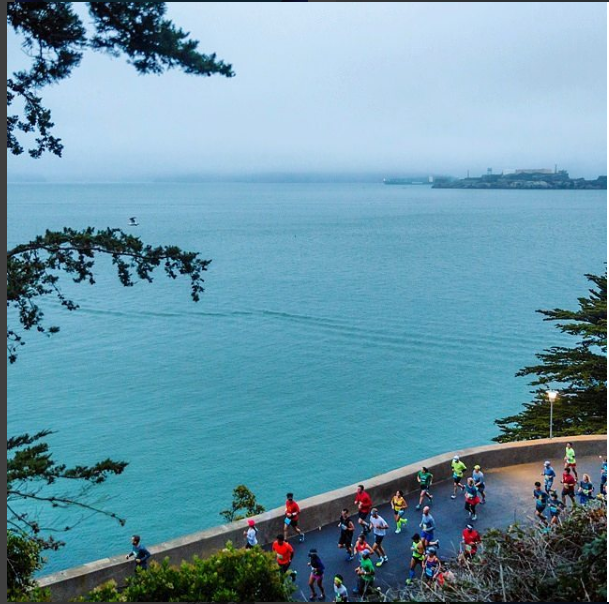 2. THE GOLDEN GATE BRIDGE
Running over the Golden Gate Bridge is something every runner should experience. In fact runners from around the world come to San Francisco, and many specify the unique opportunity to run over the Golden Gate Bridge as their reason for selecting the race.. The San Francisco Marathon is actually the only race where runners can run over the bridge while it is partially closed to traffic. Some runners return year after year because there is no other experience like running over the Golden Gate Bridge.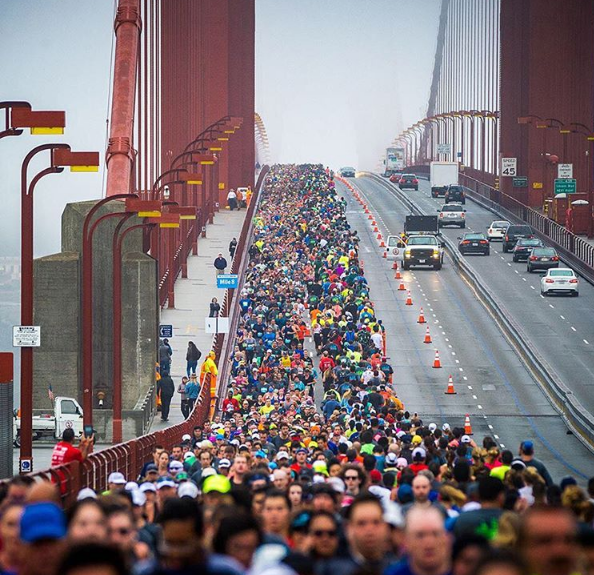 3. San Francisco: the Best Running City in North America
According to Runner's World Magazine, San Francisco is the Best Running City in North America (Read more HERE). San Francisco is known to be a city with a vibrant running community, making for a race-friendly venue. This is a runner's mecca and the city is very supportive of these local races. Some cities look at large marathons as an inconvenience, but not San Francisco. Come race in a city that welcomes runners!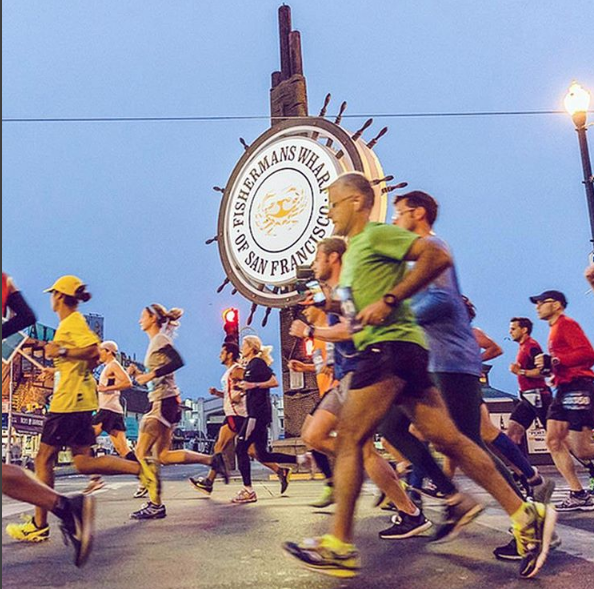 4. Great for First-Timers and Veterans
While it is widely known that San Francisco has some hills, the races are great for first-timers as well as veteran marathoners and half-marathoners. With 16 water stops, including two which provide energy gels, there is plenty of support on the course. In addition, there is a wave start which helps cut down on course congestion. There are also a dozen entertain spots along the course to keep runners motivated from start to finish.
5. THE WEATHER
Many runners pick a spring or a fall marathon because they don't want to run in the heat of the summer. However, San Francisco weather in July is optimal for racing. In fact, San Francisco's weather is one reason why the city has become so popular with runners. The morning fog and relatively cool summers are inviting for outdoor activity. If you want to run a summer marathon, this race is definitely for you!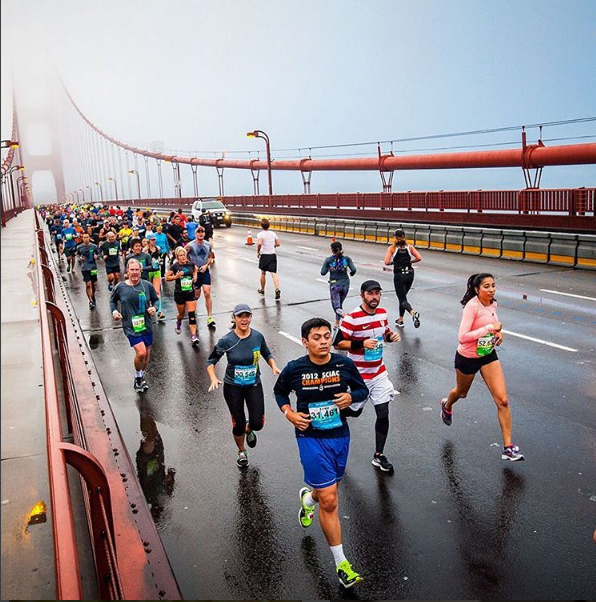 6. Race Weekend Festivities
The San Francisco Marathon and Half-Marathon feature a full two-day expo prior to the races. In addition, there will be a post-race festival complete with a beer garden.
Now you know why the San Francisco Marathon sells out! Come join the Project Purple team and run a beautiful destination race while raising money to support pancreatic cancer research and to help those who are currently battling pancreatic cancer.
For more information about running San Francisco with the Project Purple team, click HERE
All photos courtesy of The San Francisco Marathon